The fresh delivery is fact. Fresh? Yup... a lot of fresh and fruity, citrus notes in the hops. And the first one is...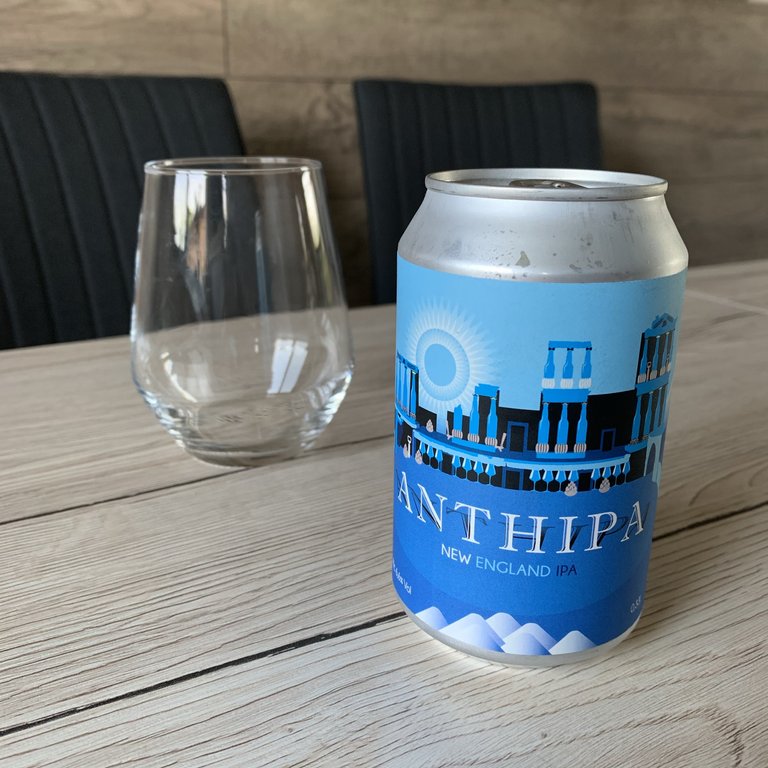 The ANTHIPA! Which as you can see is a NEIPA. And actually the guy whose recipe is in this can is a friend of mine. I know him for quite some time now and he actually does not a brewery. The brand is his, he brews his recipes in different breweries from Bulgaria, until this one. This is brewed in Germany! So it's his first imported beer.
The label is somewhat interesting, because it represents an amphitheater located in Plovdiv, Bulgaria, but the columns and various elements are replaced by beer bottles, glasses and other beer stuff.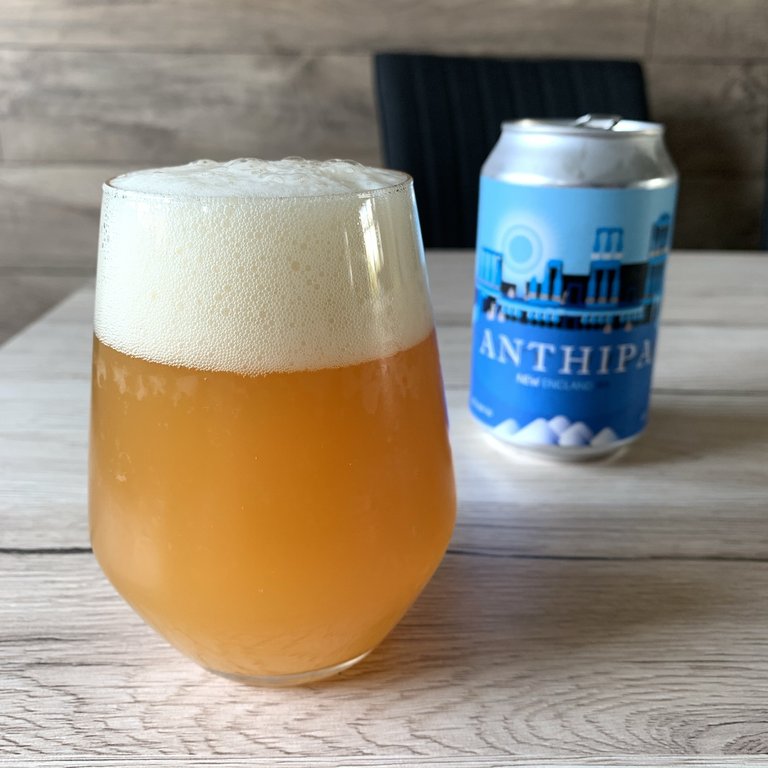 The color and representation, as you see is ideal for a NEIPA. The hazines is partly due to the heavy dry hopping and partly due to addition of flaked oats. Well, very juicy looking, and of course, begging to be tasted!
![e1ci5b.jpg](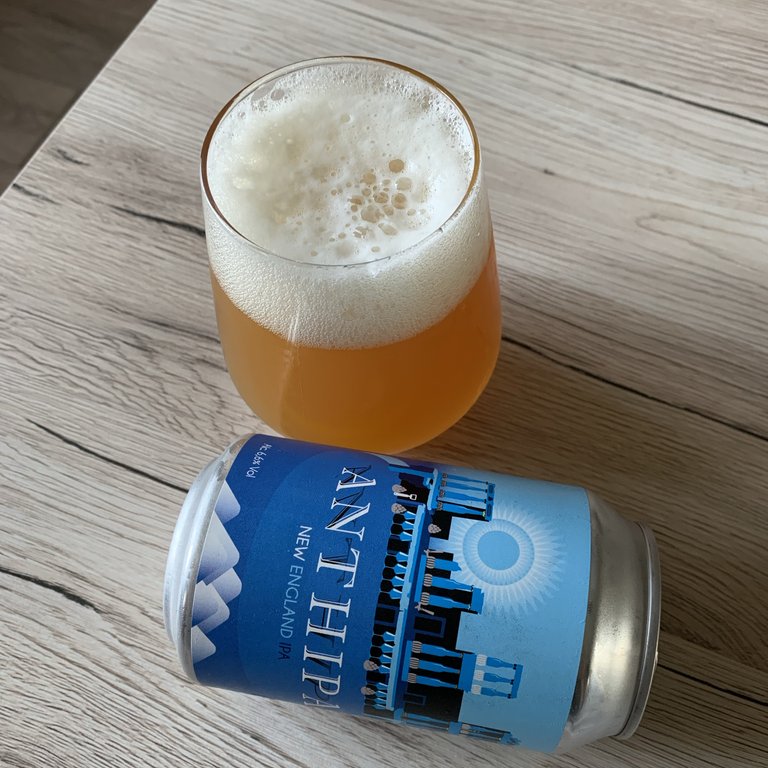 To be honest, this one is splash of citrus fruits, pine notes and absolutely fresh aromas. The body is thick due to addition of oats, but doesn't overcome the citric freshness. I was absolutely stunned by the taste, having in mind I haven't had a nice craft beer for a while now. So, my happiness was great. I cannot wait to try the other 2 beers, which are not from Bulgaria. Are they gonna be better than this one, I cannot really say. Only time will tell. My friend has set a high level with this one. Happy to have friends like him!
See you soon with #2!