#BeerSaturday is at week 237 and the holiday beer gift packs keep giving!


Source: https://www.pinterest.pt/goldensaintbeer/ with a little Zeke design on top.
I became a beer blogger naturally due to years I have spent brewing for myself, working with breweries on their technology and marketing, and the decades spent imbibing. Hence, the self-decreed title of the #Blockchain #Beerologist.
For week 237, I dive into a thoughtful gift that is beer & fun & games!
Pint of the Week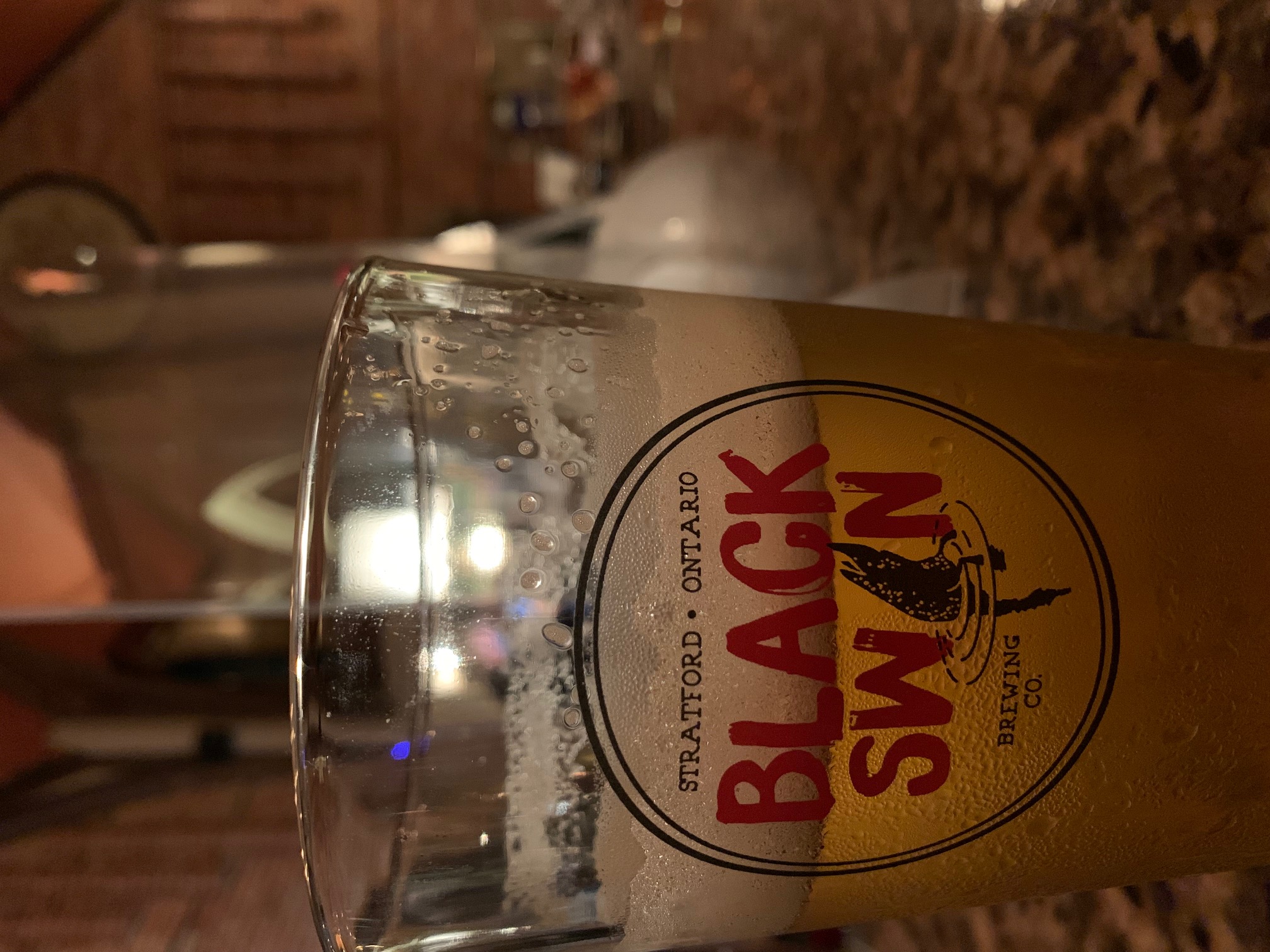 There are not many pints of the week to be had because the restaurants, pubs, and breweries are closed to indoor drinking and eating. A drastic increase in new cases (not USA scale 850k new cases) has us in a lockdown starting at 2 weeks and a pint in public is enjoyed outdoors, when it is -15 celcius, buy lunatics. Good thing I was able to have a business meeting at my cherished haunt https://revival.house and it cam with a masked, socially distant pint of the week from https://blackswanbrewing.ca
Cheers to a productive lockdown that hopefully is lifted sooner than later.


Cameron's Brewing - Stack Pack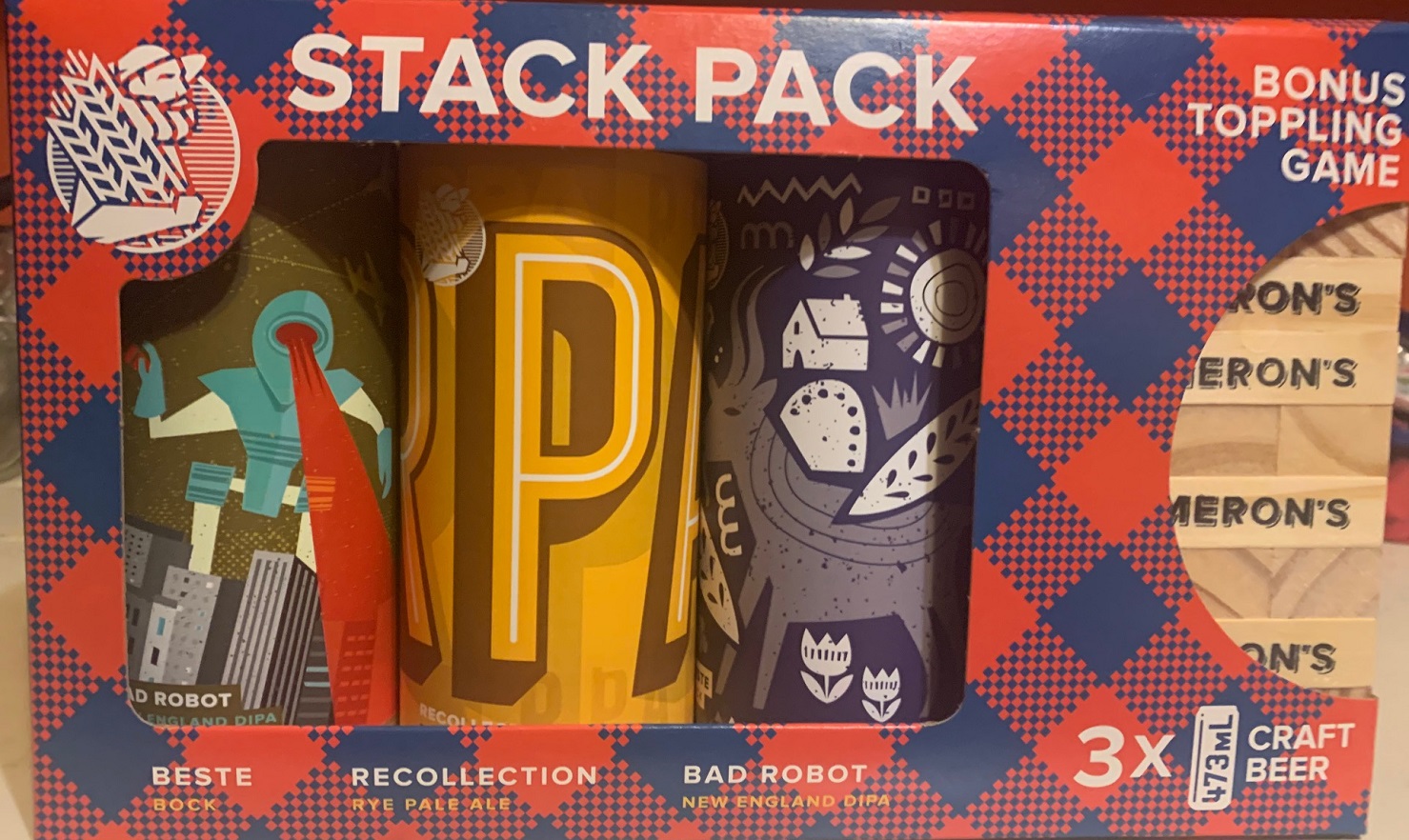 Christmas keeps on giving well into January if you play your beers right...and I have! I spied a leftover gift pack on the shelves at a discount from a brewery I have enjoyed for many years. Cameron's Brewing https://cameronsbrewing.com/, from my perspective, was among the first wave of micro breweries who rescued Molson-swilling college students from bullshit beer. While always having solid brews, they were surpassed for a while in the IPA game by newer, more progressive breweries. Lately, I have been impressed with their IPAs and was pleased to see one I hadn't sampled, nestled in this gift pack.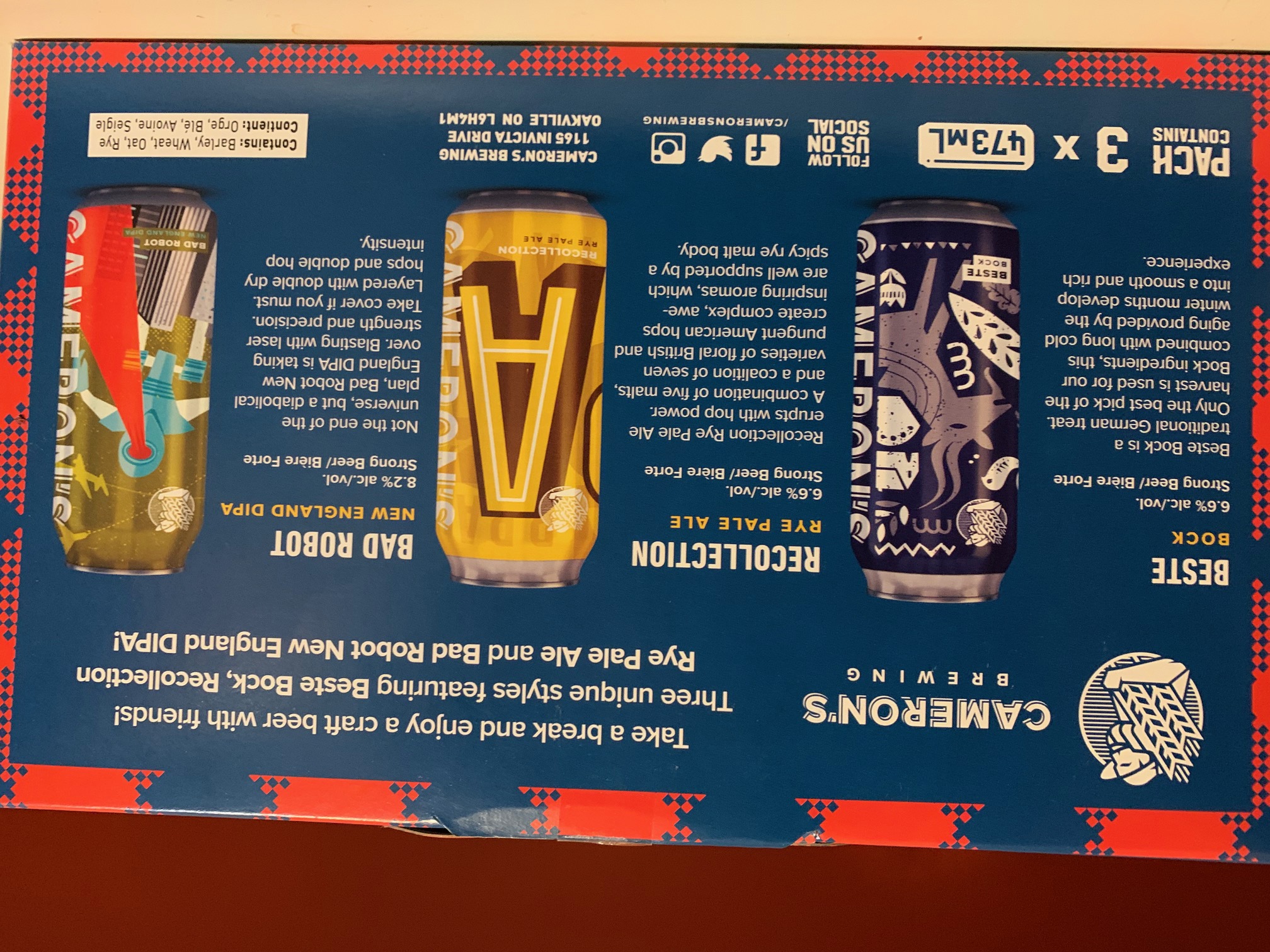 Besides the double NEIPA, there was also a rye pale ale, a bock and a game to play! How could I not?

Best Bock!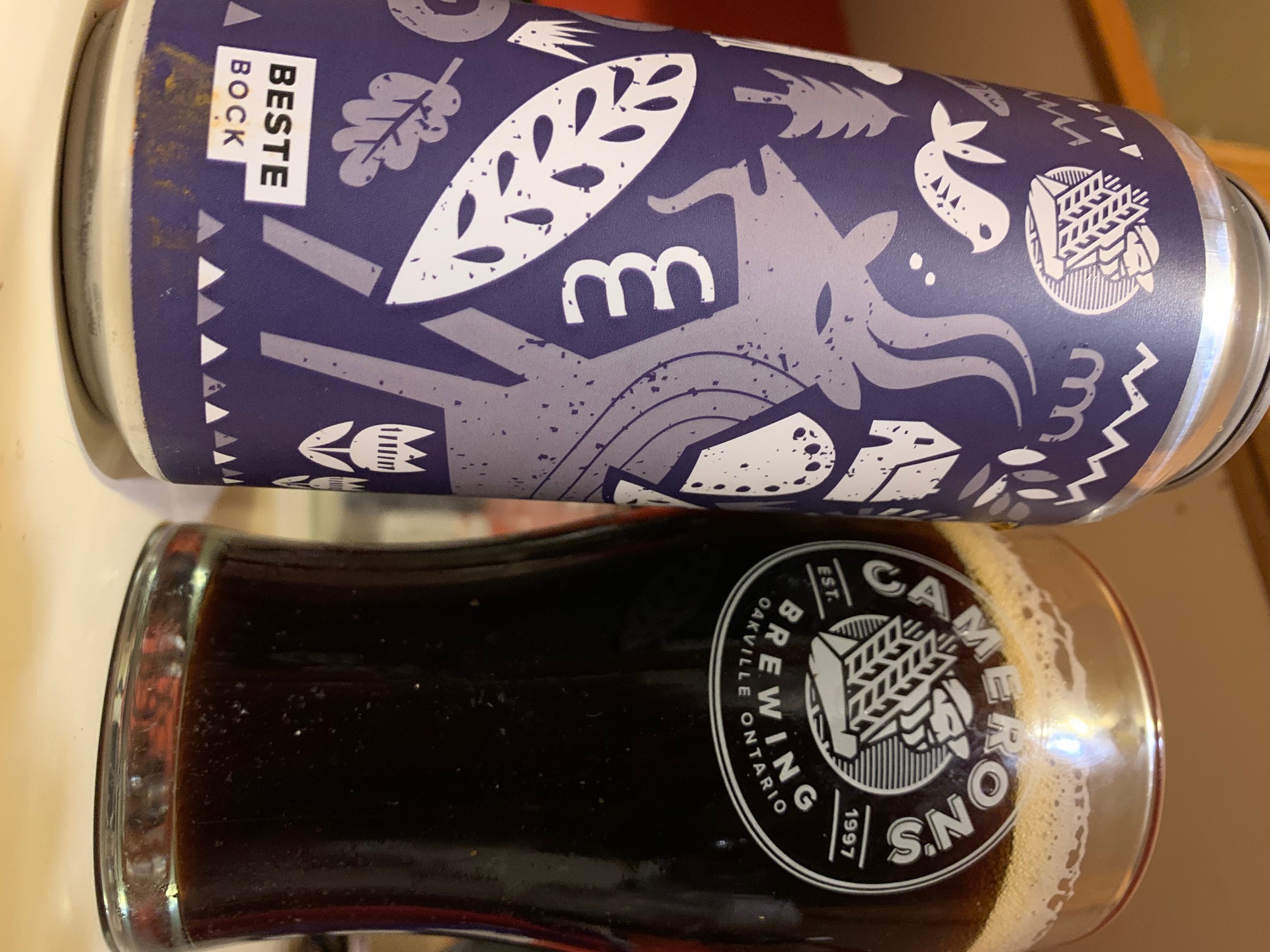 I will review them in the order they appear on the back and dive into the Bock. I do love the abstract art on the label which is more imagery than logo on a nice matte/coarse label material. Looks and feels like a special beer. Even more special when the brewery has taken the time to send a #beerologist some branded glasses for the blog!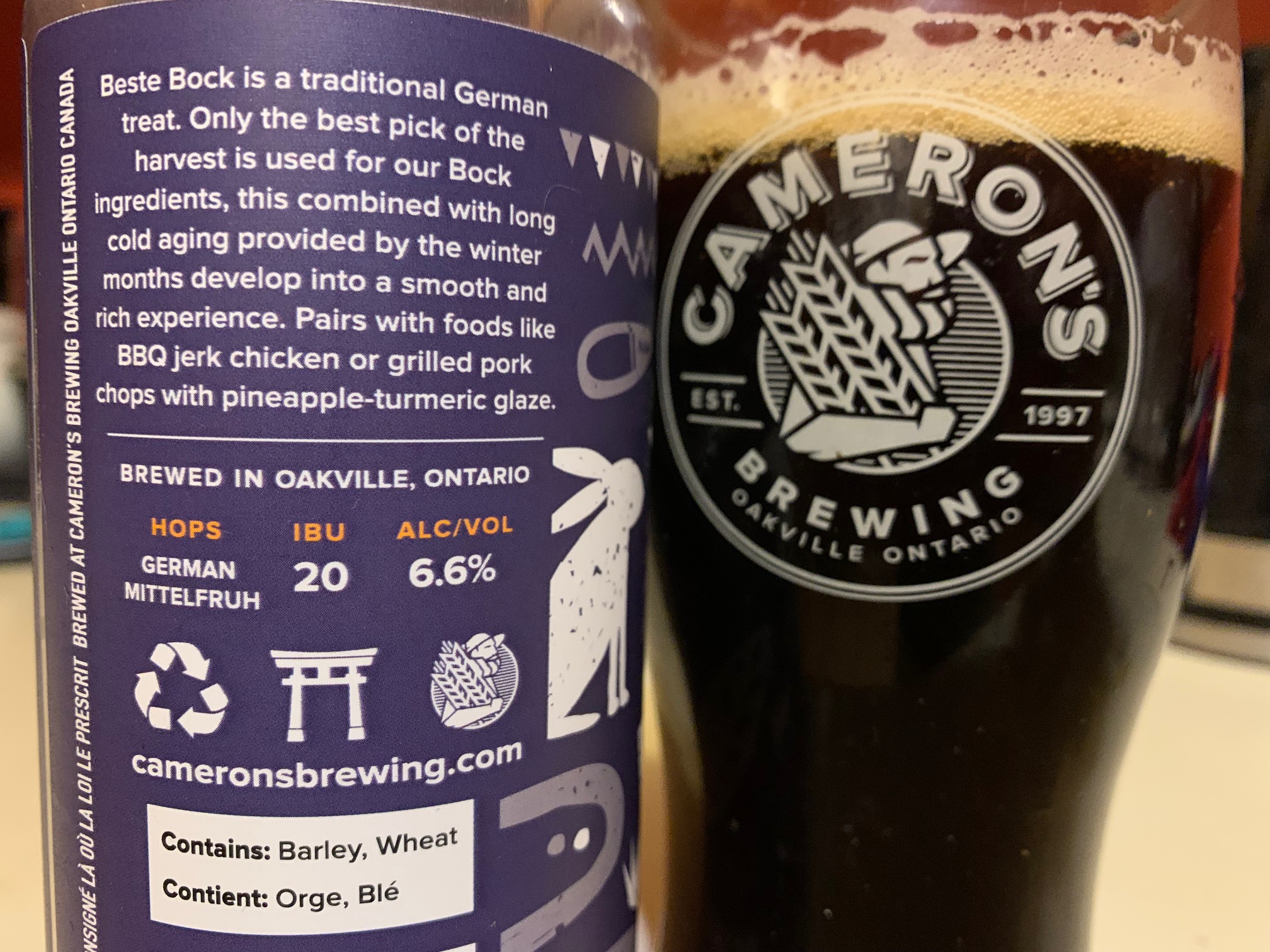 Having slipped down the IPA hole, I am happy to pop back up and savour a nice malty treat for a change. Beste Bock https://cameronsbrewing.com/product/beste-bocl/ may have a typo in the URL but the description on the label is fairly good. Only the best ingredients, long cold aging, smooth and rich, and a delicious sounding meal as a pairing. This is how it is done.
As far as the beer goes, I was pleasantly reminded that bock is not porter and this was definitely a smooth German treat.

Recollection Rye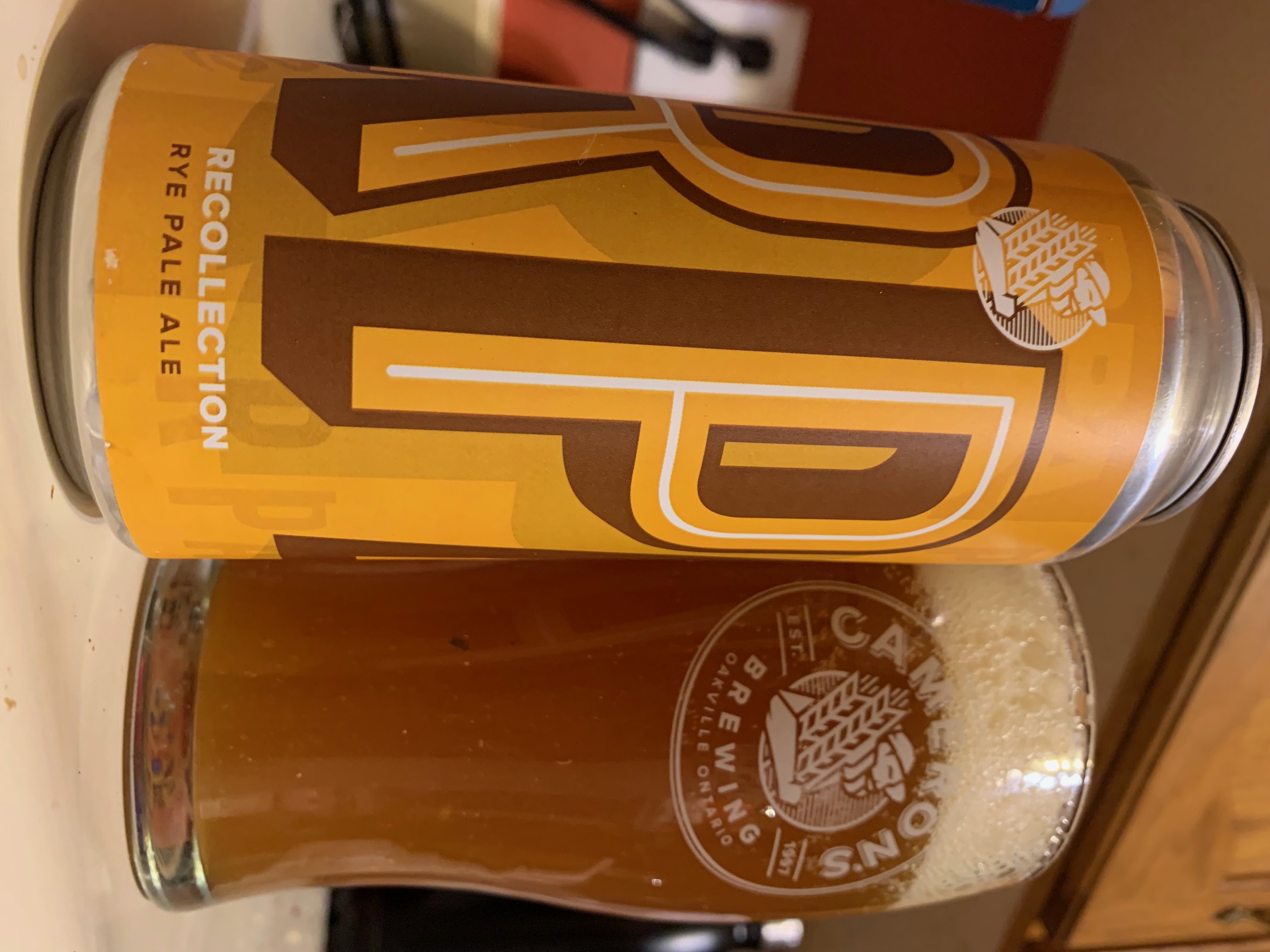 It has been a long run of never meeting a rye ale I didn't like. Despite the double negative, I like RPAs. This beer it what caught my eye on the shelf with its bold obscure mustard hue and the big P I hoped was a part of IPA. Checking the back, I discovered is was not what I expected but another nice change.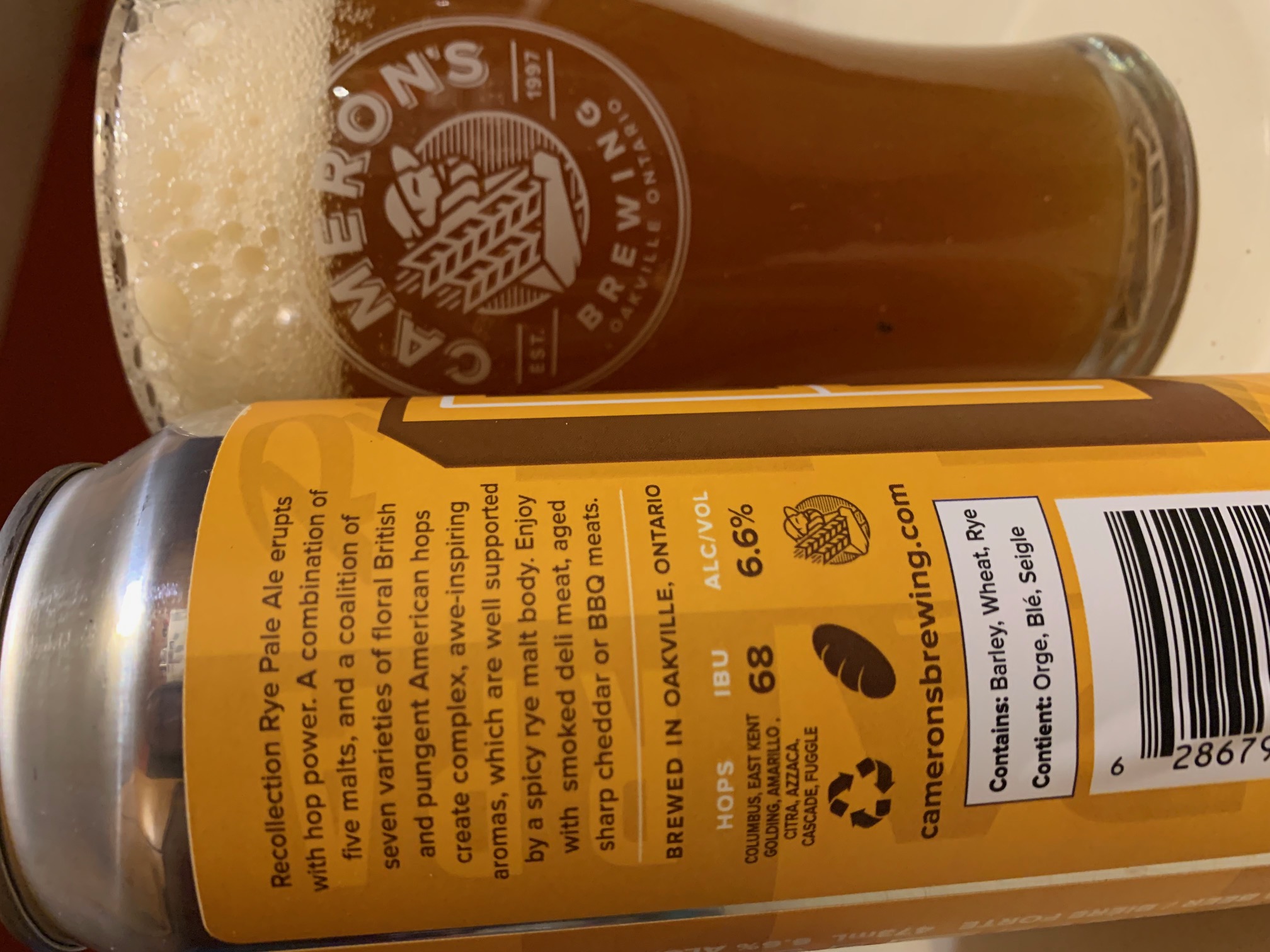 Pulling Recollection Rye Pale Ale https://cameronsbrewing.com/product/recollection-rpa/ out of the box to get a gander at the description on the side panel, there was a lot! I can't remember ever seeing a rye pale ale weigh in at 68 IBU, and a coalition of 7 hops means this may be a serious pint! The hazy pour made me doubt the rye except for the slightly amber tinge in the darker malt character.
It was deceivingly refreshing for having set such a big stage on the label. Definitely a unique and distinct taste to this one that seemed to work well. I think I need to grab another one of these if I can find it on the shelf alone. TBD how good, but definitely a good beer.


Game Time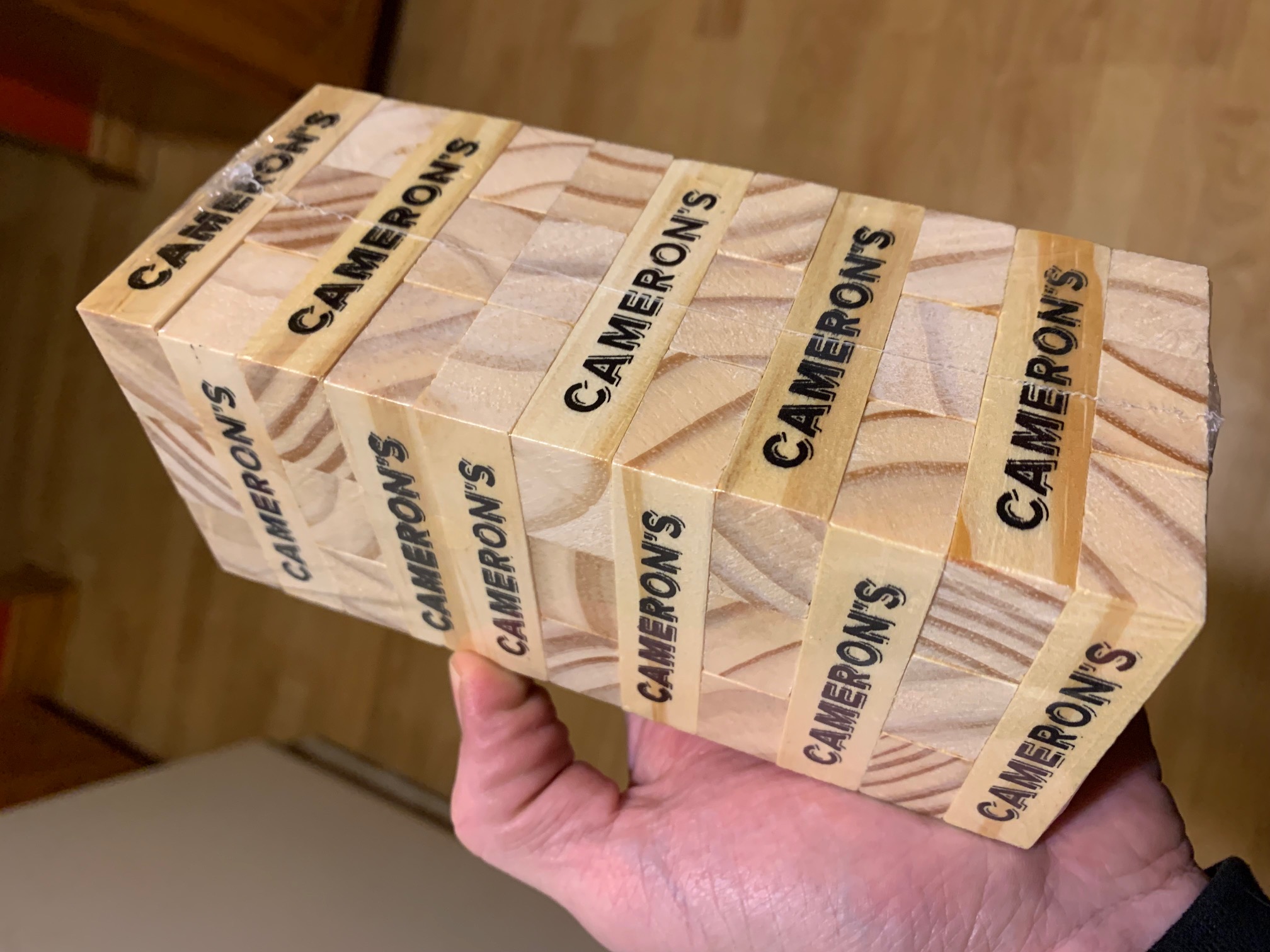 I bet all this beer talk distracted you from the bonus game that came with this pack. We have a full sized Jenga in the house but the beer was good enough to offer this to the family as a tribute from the beer. Might as well set 'er up and see who makes it tip over.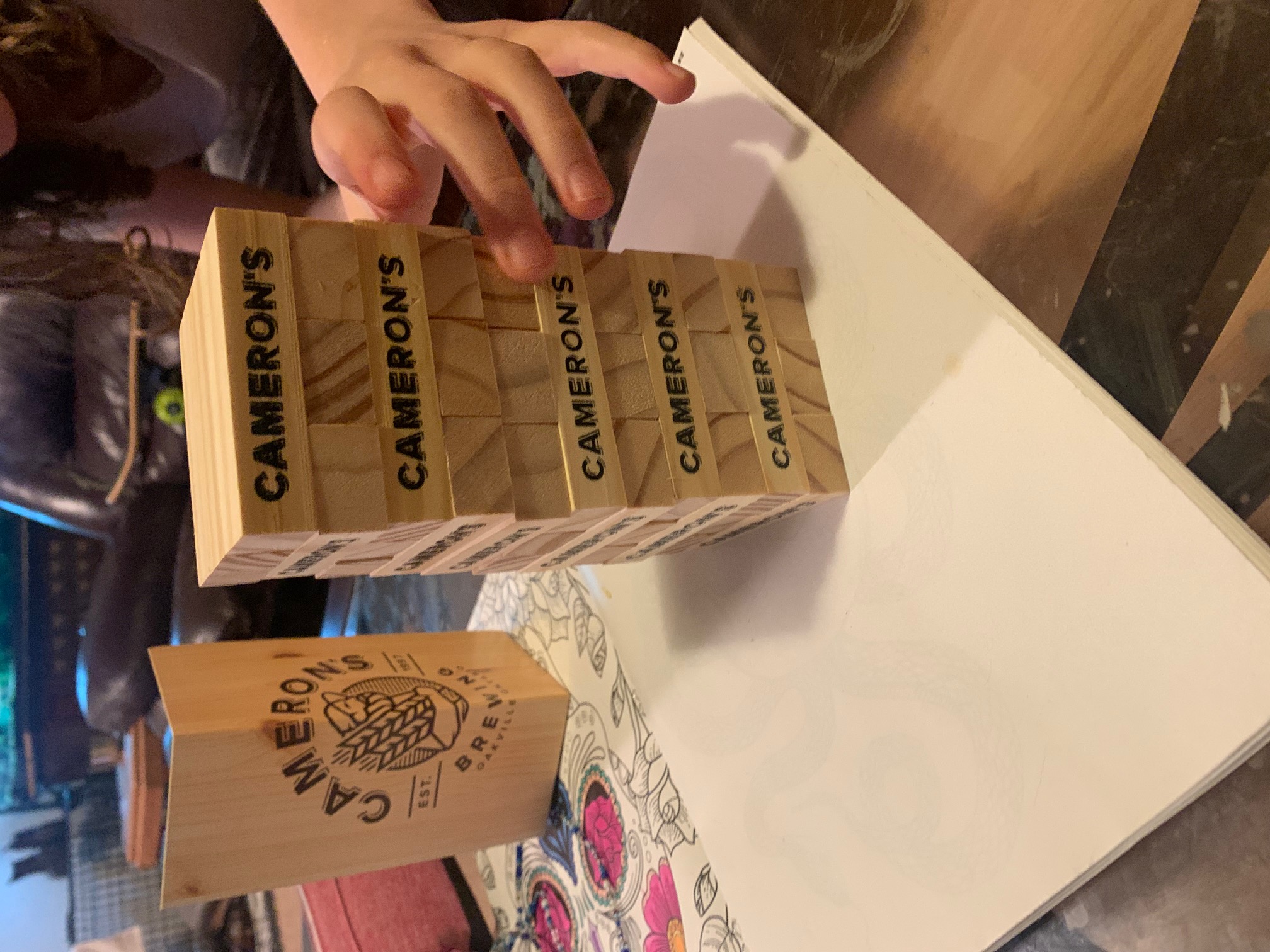 It has been years since I have had to pull punches when playing games with my little ones. Chess, video games, board games or anything competitive, Zeke don't throw no fights. Letting them win may have been good for them while they were littler but those days are gone. It is on.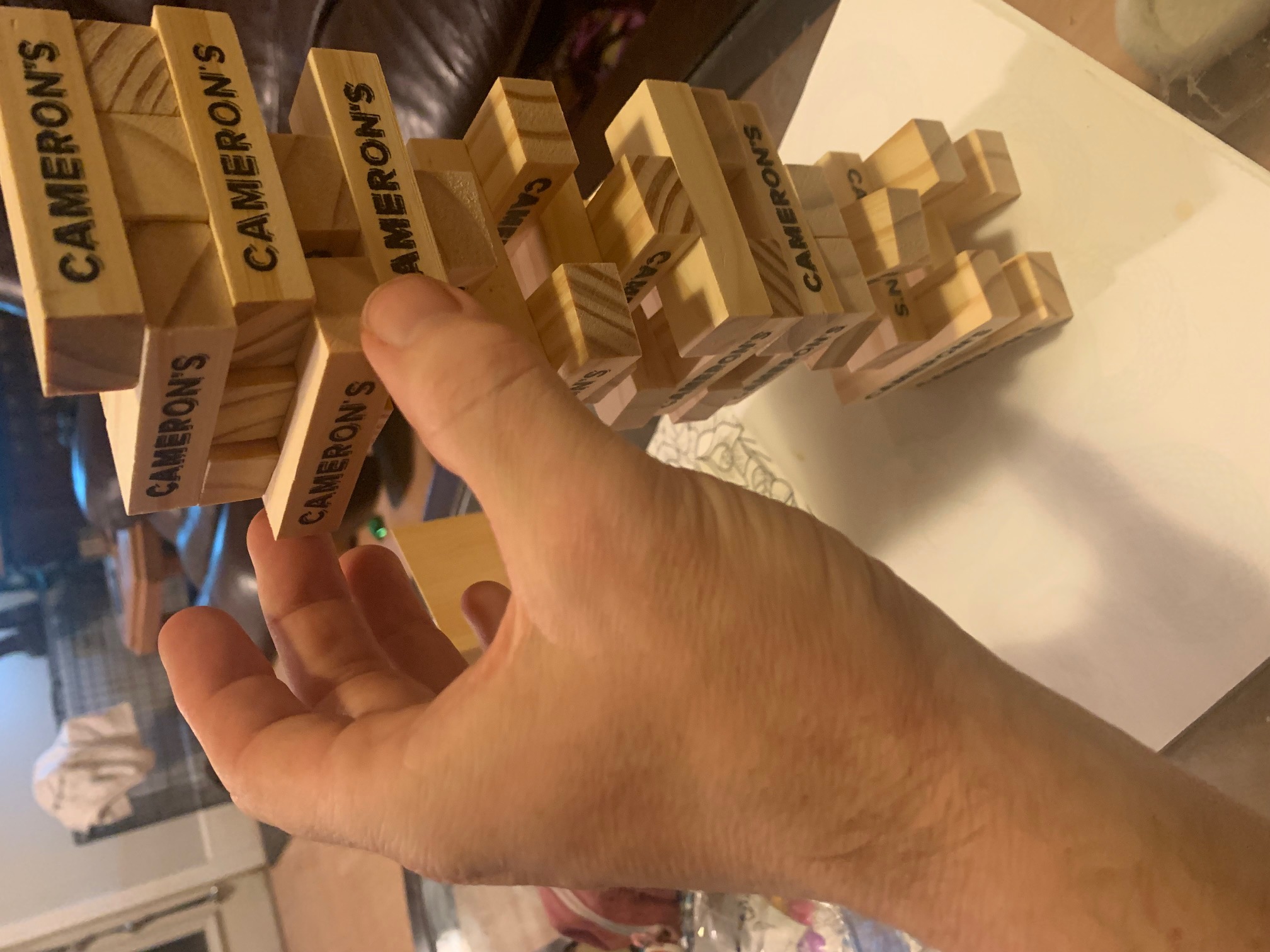 You might be able to tell by how high this tower was getting that my opponent knew what she was doing. I was backed into a corner and forced to pull this pivotal piece of precarious puzzle.
Would it be the one to topple the tower and result in a humiliating loss?
What about that Double New England IPA?!?
Tune in next #beersaturday for the stunning conclusion!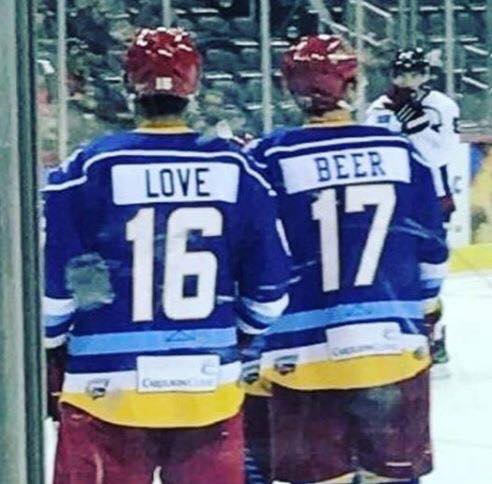 I would like to have these guys on my team!
237 consecutive weeks of raising a glass with @detlev and our global crew of drinkin' buddies brings us to the heart of winter here in Canadia! Talk about consistency and a good reason to huddle beside the fire with a beer? Hit up https://hive.blog/hive-187719/@detlev/beersaturday-week-237 for the weekly #beersaturday post, grab a pint, and join in the fun with a beer story of your own.
This week, I am again inviting my new friend @winstonalden who is quite a blogger and just MIGHT like a New England IPA. Minimum 3 pictures, any language!
Cheers to our global family of beer-drinkers!!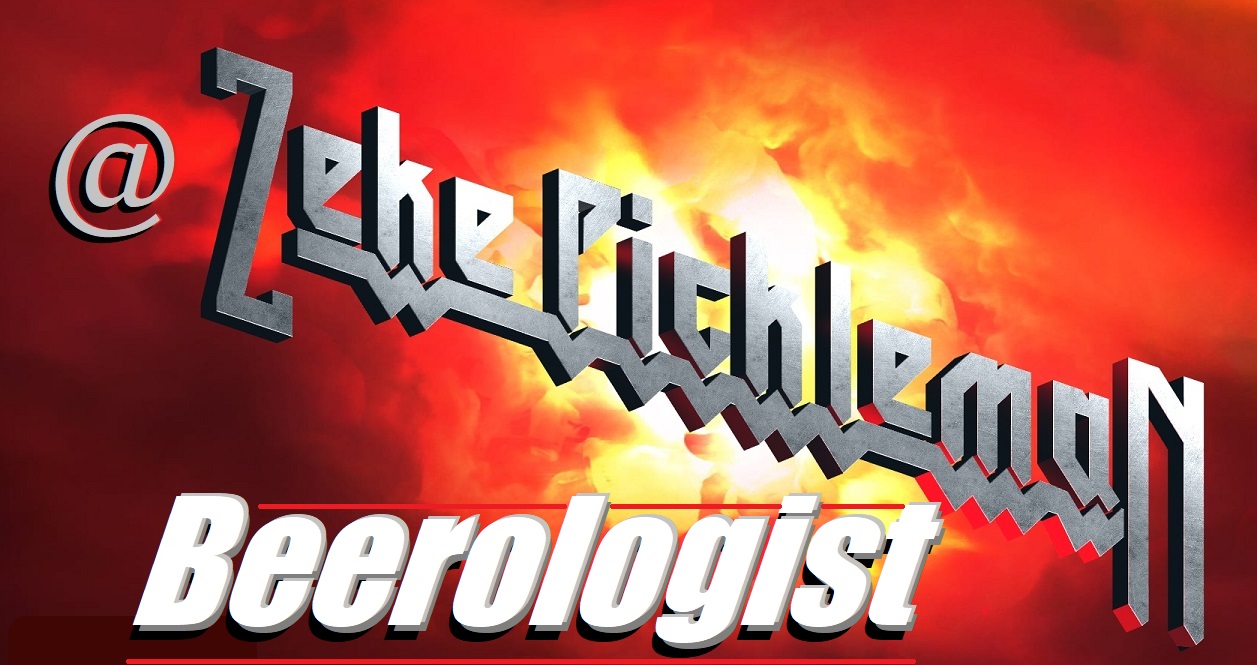 JOIN US ON DISCORD
SUBSCRIBE TO THE LIFESTYLE LOUNGE COMMUNITY HERE
JOIN US ON TWITTER

I am honoured to curate for:



Any bets on who won the game?