---
From the Community, for the Community: DApps.Buzz
---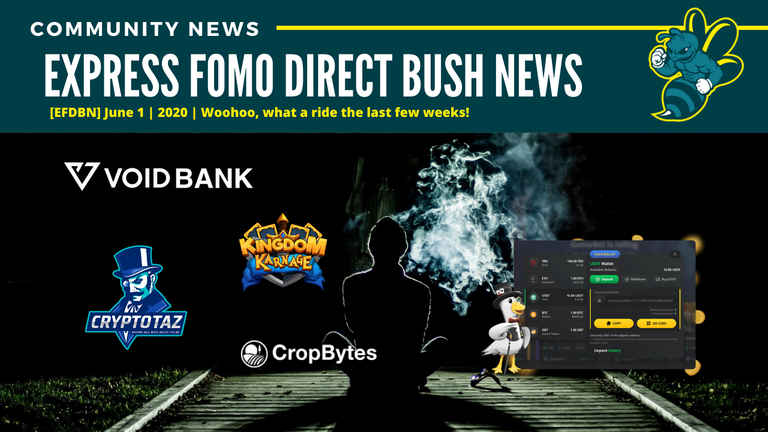 Hey Ladies and Gentlemen! Woohoo, what a ride the last few weeks! Exit Scams overall… What the heck is going on in our lovely crypto sphere?? But yeah, let's keep it short! There is also fantastic news out there, while slow and steady projects are growing daily.
Because I'm busy with changing hometown, changing job, and one of the most excellent reboots ever, I need to inform you whaaazzaaaahhhhh in a short way:
VOIDBank, Baby!
Yet another Hourglass, and a Treasury, Staking, aaand Referrals! From the VoidX Telegram Community, we have this great piece of information:
voidbank.io has now been updated and the site's open for the public to have a look around.

Each Void Bank contract has been pushed live to the blockchain and has a fair launch timer counting down for the opening of each contract.

To help push the voidbank launch, we have decided to put a 3 day timer on the contracts. This will give users enough time to get used to the site and how to navigate around, etc

Once that countdown timer hits 0… each contract will open! And the fun begins!

We hope this extra few days will help users get the word out about Void Bank! And get them self prepared for the mayhem! VOID Bank is here and the countdown is on!
I'm incredibly excited about this one by myself. Countdown, count me in! CLICK ME TO JOIN & BOOKMARK THE DAPPSTATS REFERRAL. We all want that Divs also in the DappStats Pot!
A Goose Game? GooseBet.io!
Casino with a promise. They're saying:
WHAT MAKES GOOSEBET THE BEST
GooseBet is being created with a goal in mind - be better than the rest. With this written on sticky notes around our monitors we've got to work on creating a unique yet familiar platform filled with changes we think everyone will love.
There is a grand opening event, so don't miss out on this one.
Hankbucks? What the..?
The DappStats News Chanel send through this message a few days ago:
Do you know Hank? I think it's worth keeping an eye on this one.
CropBytes 3D!
Unfortunately, I couldn't manage to beta test the new app, but CropBytes goes 3D on the 18th of June. Tomorrow, for those that read today ;-) It's yesterday for you if you read this the day after tomorrow. Look at this screenshot: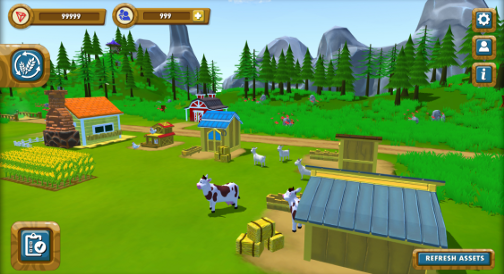 Was the news part, here a few diamonds, and survivors:
Don't miss out, HEX2X!
And last but not least… CryptoTaz?! WTF!?
You all know this Lil' Jihadi, Crypto Spam Tazy Fucking Taaaaaz? He's trying to build something, maybe bookmark it as your go-to hyperactive daily Taz doze? TickerTaz.com
And now, I have to continue to work on something that gave me power over the last few months, and hopefully, you all will enjoy it soon. Yes, ladies and gentlemen, I did it, I just announced an announcement. Bye ;)
---
From the Community, for the Community: DApps.Buzz
---