It is being widely reported that El Salvador's popular young President, Nayib Armando Bukele Ortez, has just announced that he will be sending a bill to Congress to make BTC legal tender in El Salvador (along with the US Dollar).
Bukele Ortez was elected in 2019 with a 54% majority and was at age 37, the youngest man ever elected President of El Salvador.
He is certainly of the Bitcoin generation.
https://www.bbc.com/news/world-latin-america-57373058
https://bitcoinmagazine.com/business/el-salvador-to-declare-bitcoin-as-legal-tender
This is breaking news of huge global importance for the cryptocosm - something I've been waiting for a sovereign state to do for some time.
Its not just that the people of a small South American country will be legally able to pay debts and for government services etc in BTC.
That would be nice, perhaps the start of a trend, but not such a big deal.
The BIG IMPLICATION of this is that EVERY OTHER COUNTRY is forced to recognise BTC as FOREIGN CURRENCY for tax purposes in its own tax laws.
This is because as a matter of international law and the respect for the sovereignty of other nations, each nation has to accept whatever other nations say is their legal tender.
In Israel, my country, the moment El Salvador officially recognises BTC as legal tender, it will change its legal status from ASSET to FOREIGN CURRENCY.
As Israel does not tax foreign currency transactions unless you are a professional trader it means that profits and losses from sale of BTC into shekels and other foreign currencies will not be a taxable event.
The Tax Offices of some countries may not like this but they will have a difficult time trying to change their tax laws to avoid this consequence. Not only would it require legislation but it would be an insult to another sovereign state. It would be one country saying that it doesn't accept the decisions of another sovereign state about what money they accept as legal tender.
The only country I can see that would even consider behaving so insultingly to other countries is the USA.
There is no way Israel is going to insult El Salvador in this way, as El Salvador is a friendly country and its President a friend of Israel and Israel needs all the friends it can get.
And this is the situation of most countries in the world, and El Salvador won't be the last country to recognise BTC as legal tender. How many countries can a nation afford to insult?
More likely will be changes to the taxation of foreign currency transactions generally, but governments (especially of smaller countries) will not want to create problems for import export businesses who have to deal with foreign currencies all the time, nor for citizens who are also using foreign currencies a lot.
The markets have not seemed to react to this big news yet and many people don't understand the big implications.
But they will.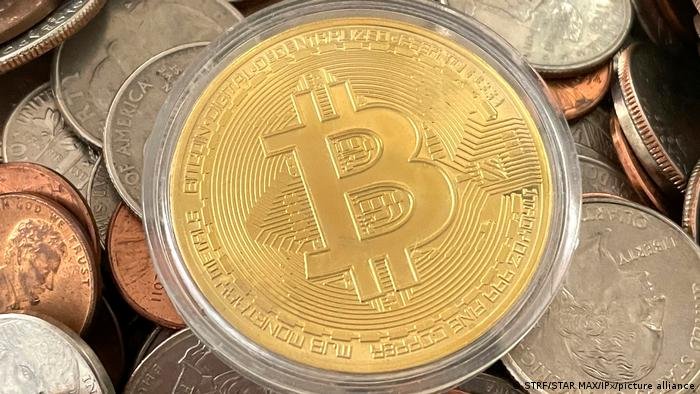 ---
Please vote for my Hive witness. (KeyChain or HiveSigner)