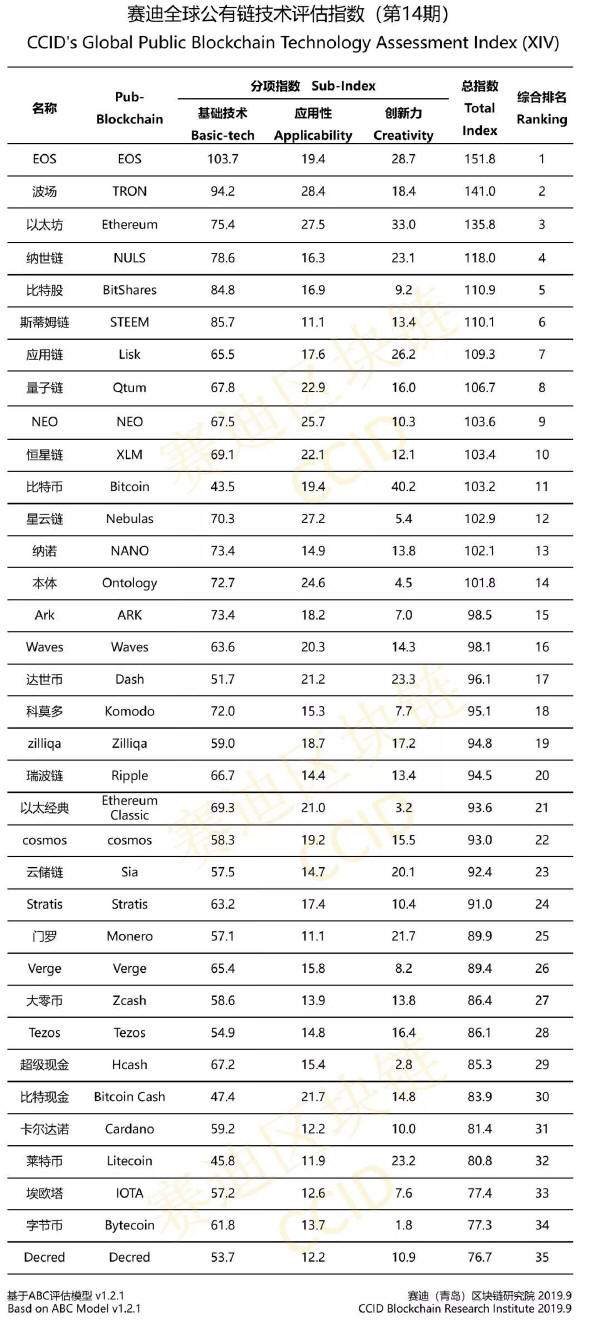 China has been on a roll with a series of crypto-related announcements. President Xi Jinping's speech to accelerate the development of blockchain technology in China was followed by the passing of a cryptography bill. Meanwhile, China's Center for Information and Industry Development has continued to evaluate and rank crypto projects, and the central bank is preparing to launch its own digital currency.
China's Latest Rankings: 35 Projects
As China embraces blockchain technology and prepares to launch its own digital currency, the country's Center for Information and Industry Development (CCID) has continued to publish crypto project rankings. The CCID is a scientific research institute directly under China's Ministry of Industry in Information Technology. The first ranking, published in May last year, took the crypto industry by surprise.
The latest set of rankings consists of 35 crypto projects, ranked based on the CCID's Global Public Blockchain Technology Assessment Index. There are three sub-indices: basic technology, applicability, creativity. Collectively, they make up the overall ranking.
Occupying the number one spot overall is EOS, which has been at the top of the overall rankings since the center started evaluating it back in June last year. The second position has changed from the previous ranking, with TRON replacing Ethereum. NULS remains in the fourth position, while Bitcoin remains in the 11th spot. Bitcoin Cash now ranks 30th, down a few positions from the 26th spot previously.
READ HERE :- https://news.bitcoin.com/china-ranks-35-crypto-projects-as-president-xi-pushes-blockchain/
Posted using Partiko Android