When examining the properties of the new cryptocurrencies that are taking the world by storm, one of the most attractive features is the high mobility and global reach that this new breed of digital money offers. The ability to bypass the physical distances in the world, often limited and walled by a legacy system of frontiers, passports, nations and supra-national structures like NATO, BIS or Schengen Accords, seems one of the most important features that are attracting all kinds of users to the market.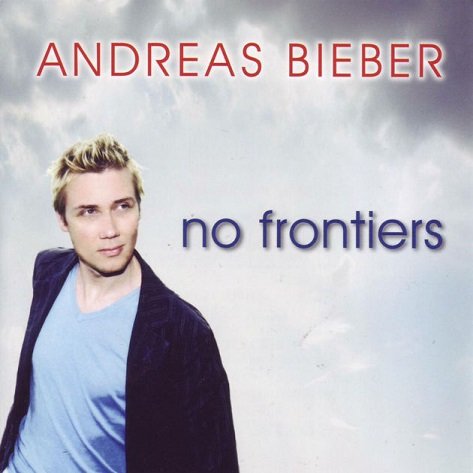 Nope, this guy is not Justin Bieber's cousin.
Since 2013, we have been reading news about countries releasing statements about cryptocurrencies. From interesting and constructive approaches like the movement of the Bank of Japan considering Bitcoin suitable to pay for taxes, to cautionary statements by the Bank of England and the much loved, good old FUD creator "China Bans Crypto" alerts ( That can be found in 2013 , 2014 , 2016 and once a week in BitcoinTalk )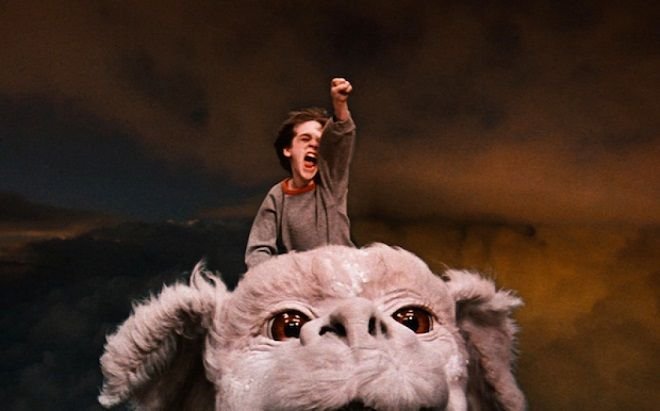 The Neverending Story is a great fantasy movie about countries banning the use of digital assets.
All this traditional powers and structures are unable to grasp one of the most basic principles of the cryptocurrency space: The new organizations and markets that use cryptocurrencies does not need nor use any physical or political limitation. It is also possible to overcome any legal framework as well, but in that case the user is the one breaking the law, as cryptocurrency is just used as a tool. However, "That is another story and shall be told another time", as Michael Ende would say.
Just when we are pretty sure that Bitcoin, Litecoin, Monero or Dash are the ultimate wall-breaker, as we see how it helps stranded Venezuelans or bring Africa together with cross-border payments with BitPesa , a new batch of news are developing just this last year. It seems that we as humans can't avoid our centuries old tribal behavior: As cryptocurrencies evolve and mature, contentious sides are taken, people group opinions, resources and (the ultimate political capital in crypto) mining power in different sides/opinions. And they regroup, again, in … Countries.
USA.- Everyone knows that Bitcoin core (no pun intended) environment is USA-centric; apparently that isn't a problem at all. USA also is probably the friendliest country to raise a tech business, so actors worldwide travel there and contribute to the startup scene and huge industry gatherings like January NYC Consensus. A vast majority of the Blockchain ecosystem are not from USA, but they simply live there already.
Russia.- One of the attack vectors from Bitcoin maximalists and skeptics to Ethereum has been the provenance of its chief developer, Vitalik Buterin. At first it appeared simply as an old fashioned USA vs. Russia thing, and at worst simply envy and lack of confidence on a Blockchain that is much more centralized than Bitcoin.
However, after an unexpected and (my personal opinion here) carefully taken photo of Vitalik seated at a meeting with Vladimir Putin, the scenario clearly changed to a territorial issue. Suddenly forums and social media were full of patriotic declarations, be it a lack of confidence in Ethereum because it was "Putin's Blockchain" or a defense of the extremely young Forbes 30 under 30 developer as a champion of the free world versus the "imperialism" of the United States.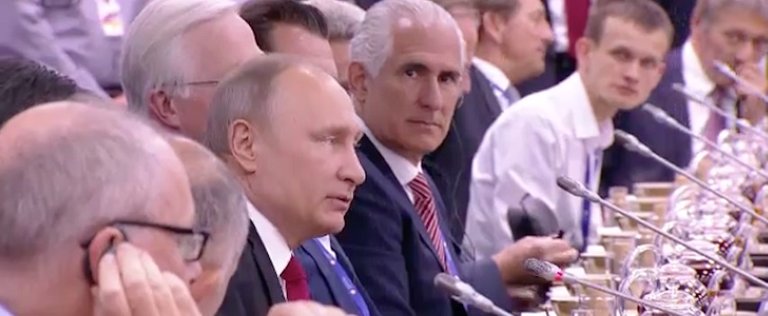 During the next week after this casual and innocent snapshot, ETH exploded a 50% up.
China.- In the Far East, new proprietary blockchains like NEO (China, now headquartered in Hong Kong) , OmiseGO (Japan/Indonesia) or NEM (A pan-asian organization with strong roots and funding from Japan) are actively marketing their location as advantage, as "The blockchain for Asian users and companies".
Europe.- Is it noticeable that in all this renewed national spirit we are not seeing much movement from European countries. However, two of the three best safe havens for Bitcoin companies are located in the Old World: Swiss canton of Zug and Estonia (the other one being Delaware, USA) with specific legislation protecting and promoting the growth of this space.
And there are new controls for ICO investors, also location-related: The next ICO based in NEO blockchain, Red Pulse, is conducted from Hong Kong, with a heavy Know Your Customer policy enforcement, and buyers/investors from USA and China are not allowed to participate. We are maybe in a stage in which we are witnessing the first true scaling of Bitcoin from a geek-underground fad to something that governments need to address; the last regulatory movements and news suggest so. The construction of a stateless new status-quo needs to pass for this growing pains.
Several projects are already working on this much talked, and much needed "scalability problem" : Governance, Voting, Self-Amendment, Identity … But that's another story and shall be told another time.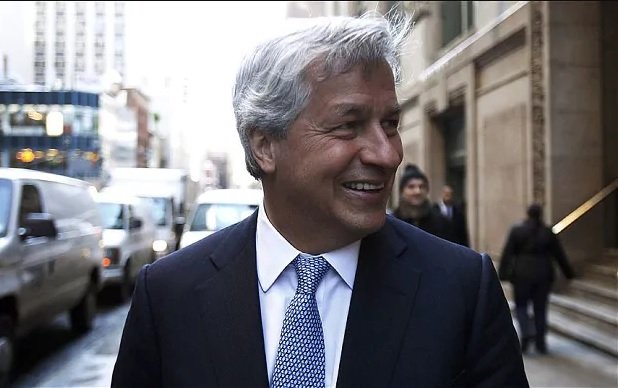 We will never know if this guy is Jamie Dimon or Tom Hanks, but Dimon is wrong.
If you have reached here, thanks! Feel free to comment in below, follow me at https://steemit.com/@renovatio or in my twitter account @Renovatio_News . For more serious inquiries, i can be contacted at my 21.co adress .