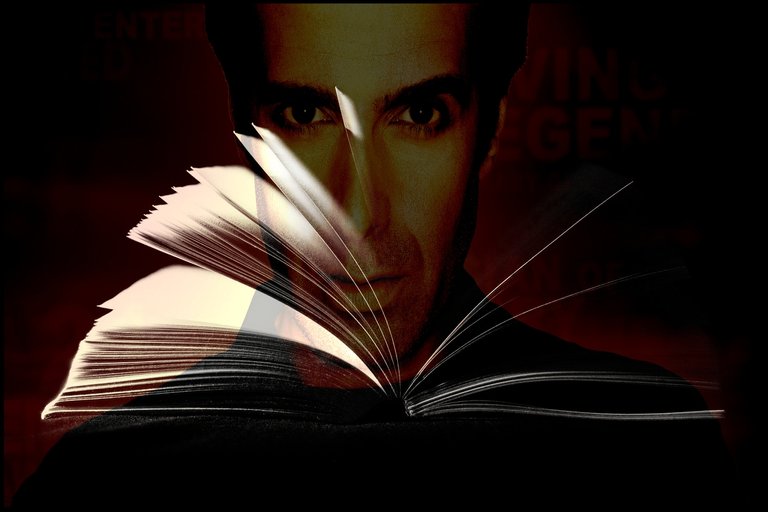 On the final pages of Jeffrey Epstein's unredacted black book several prominent names are highlighted as persons of interest.


Ehud Barak
Jean Luc Brunel
David Copperfield
Ghislaine Maxwell
Eva Andersson (Dubin)
David Cook
Tim Newcombe
Charley Palmer
Joe Pagano
Christophe Gaie

The names of many more individuals connected to Epstein were circled or highlighted in Epstein's Black Book by his former house manager Alfredo Rodriguez. However, today I would like to explore one individual from the handwritten notes appearing on the last pages of the black book - David Copperfield.

The inclusion of Copperfield in the black book is intriguing because his name did not appear in the redacted version made public in 2015.

But what do we know about David Copperfield?
Who is this man and how is he connected to the now notorious serial child sex abuser and mysterious billionaire Jeffrey Epstein?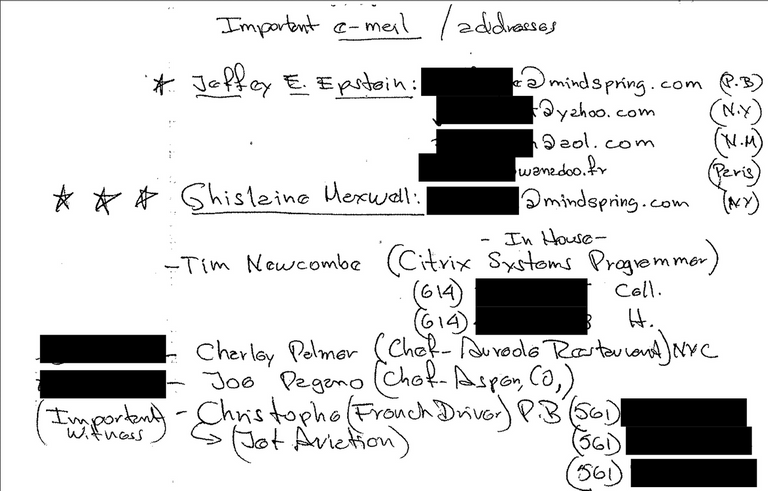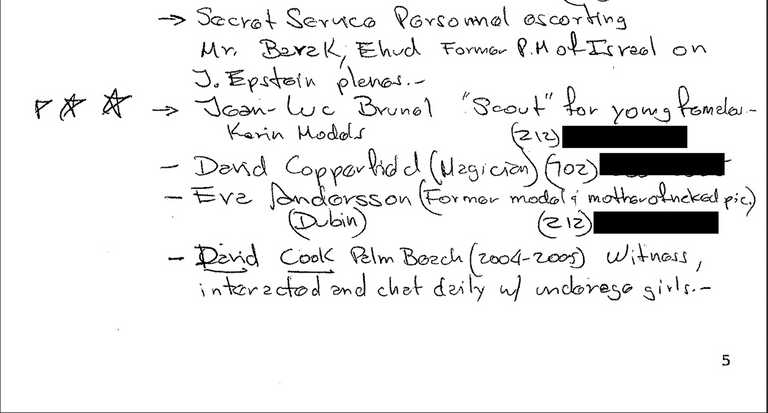 ---
David Copperfield - The Greatest Illusionist of All Time

When it comes to magic, David Copperfield is a legend in the business and is widely regarded as "the greatest illusionist of all time". His name is synonymous with the extravagance of Las Vegas and the MGM Grand where he has wowed audiences for more than three decades. According to celebritynetworth.com, Copperfield's net worth is estimated a $1billion dollars and takes in an annual income of $60 million.

Name at Birth: David Seth Kotkin
Age: 62
Profession: Magician, Actor
Nationality: American (born in New Jersey)
Net worth: $1,000,000,000 USD
Combined Property Value: $200-$300 million USD
---
Musha Cay - Copperfield's Fantasy Island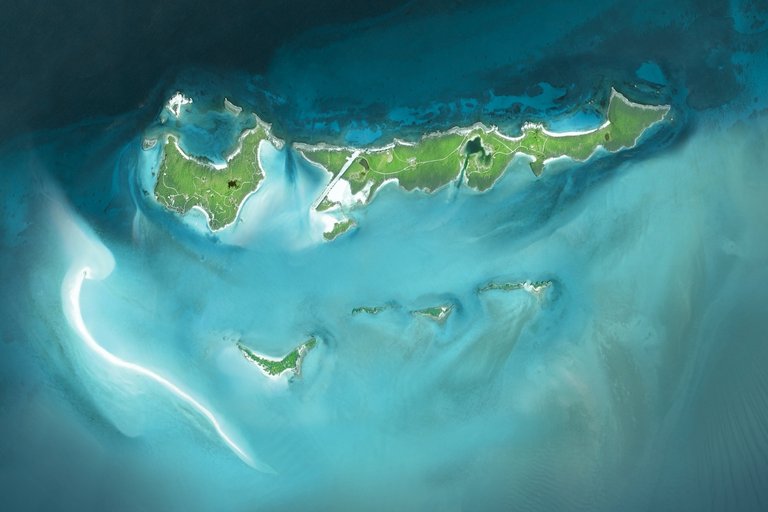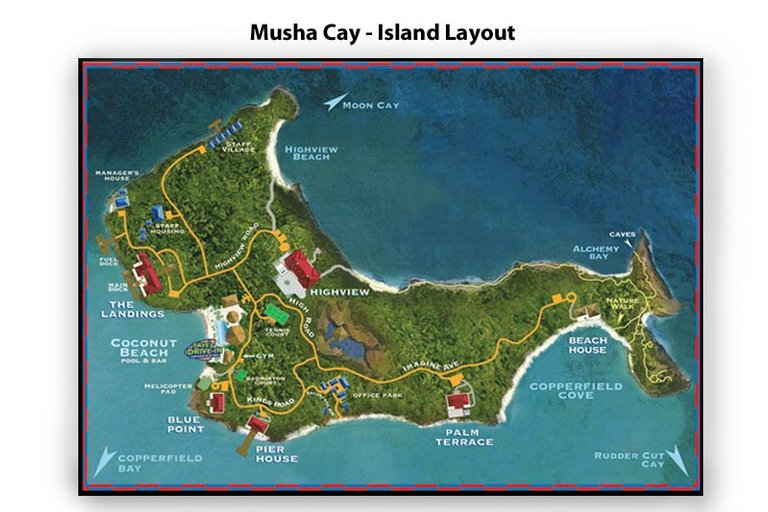 5ocietyx.wordpress.com

In recent years, it has become chic among ultra-rich to purchase their own islands. Bill Gates has his own island as does, Larry Ellison (Oracle), Ted Turner, Barclay brothers, Johnny Depp, Eddie Murphy, and Richard Branson. It's noteworthy to observe that Richard Branson's name appears in Epstein's list of wealthy contacts. Many more well known celebrities also have mansions on a plethora of islands across the Caribbean island chain of the Exumas Cays, Virgin Islands and Lower Antilles.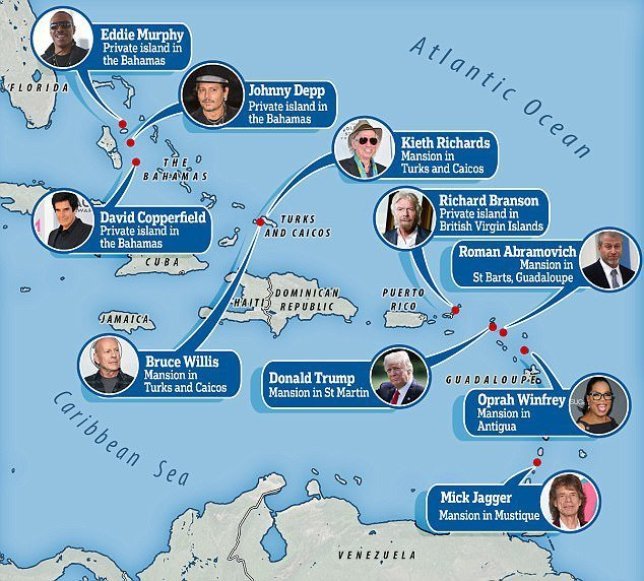 daily mail



hollywood reporter

Like numerous other celebrities, the multi-millionaire magician bought his own Island in the Caribbean, known then as Musha Cay, for $55 million dollars in 2006. He bought the Island in an underhanded manner, from John Melk co-founder of Blockbuster Video who had reportedly refused to sell the island to Copperfield because he disapproved of the magician's 'questionable' lifestyle. The story goes that Copperfield secretly had a fake company (Group of Companies Inc.) pose as a competing bidder. Determined not to sell the island to the illusionist the two parties finalized an agreement and Melk was duped into unwittingly selling the island to Copperfield. Melk sued Copperfield for fraud and the lawsuit was later settle out of court.

The 11 Islands of Copperfield Bay

Perhaps what sets Copperfield apart from his peers is that since the purchase of Musha Cay he has continued to buy up the surrounding islands in order to expand his property dishing out another $40 million dollars to realize his dream. Another 10 islands orbiting Musha Cay are also owned by the famous illusionist. He's since renamed the mini-archipelago giving them the title: "The Islands of Copperfield Bay" and transformed the chain of islands into a luxury resort and pseudo-magical theme park. Spending just a single night on one of the islands will set you back $57,000 USD.

A Daily Beast reporter, described the Island as,

a wild, magical mini-archipelago in the Bahamas, replete with a fountain of youth, a secret underground city, and a treasure hunt bearing pirate booty.

According to a lengthy Vice article, Copperfield's islands are more than a little 'bizarre'. The island is said to be located at the cross section of a line connecting Easter Island and Stonehenge, and another line connecting the Pyramid of Giza and the Pyramid of the Sun in the Yucatan.This is the reason for buying Musha Cay in the first place according to statements made by Copperfield providing the islands with magical qualities. Not only that but Copperfield claims that somewhere on the islands hides a real life 'fountain of youth'. These are some of the fantastical claims made about the islands but there are other passages in the Vice article that pique one's attention.

He told us how guests who visit the island can spend their entire trip letting it all hang out: "Some people just want to come here and be naked and play bongos. Musha is a place where you can be totally fucking naked because it's secluded and there's no paparazzi around."
A couple of assistants were milling around, offering cocktails. His girlfriend, a gorgeous European model (who, given Copperfield's request that she remain anonymous, I shall refer to as "M") sat next to him. As Copperfield had intimated earlier, she spoke about how her supermodel friends from Sports Illustrated and Vogue had loved their time on the island. One of them had said how coming here felt like coming home.

...


In the living room a number of nude wooden people were nailed to the two-story-high wall in various contortions.

Watching the models dangling from the wall, I remembered reading something about a warehouse he owned in Las Vegas that was recently raided by the FBI during their investigation of the alleged rape: entry requires tweaking a mannequin's nipple.
Other weird contraptions flitted across the screen. "Initiation devices," Copperfield clarified. "What sort of initiations?" I asked.
"You know, trick chairs, paddle machines that whack you in the butt, novelty electroshock games, kind of benign hazing things like that. I also have tons of ray guns. You've gotta come out to Vegas and see my warehouse. It's huge. I have a whole room full of ventriloquial dummies."
Also the article references guests being filmed in their rooms and also numerous comments about Copperfield's obsessive and OCD characteristics.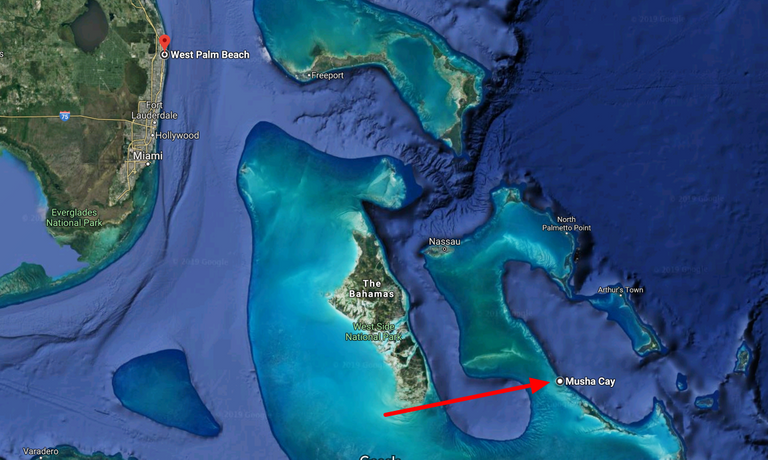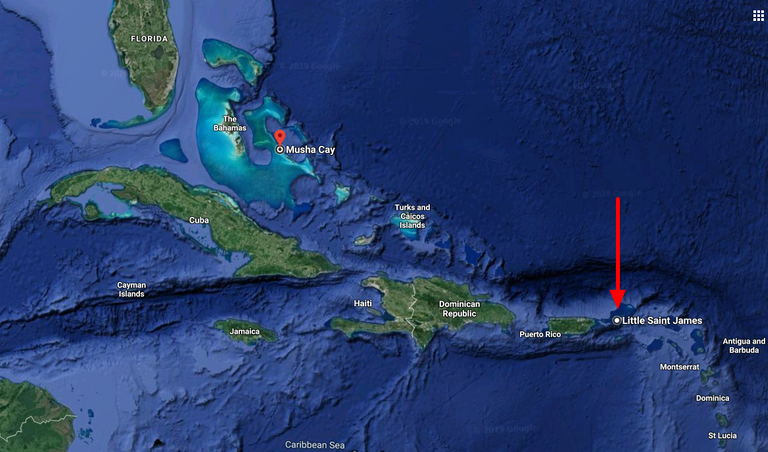 ---
Sexual Assault Allegations

Aside from being a billionaire and owning at least one private Caribbean Island there's something else that David Copperfield has in common with Jeffrey Epstein - he's been accused of rape on his secluded island.

A 2009 Gawker article details how a young model claimed she was raped repeatedly by Copperfield when she visited his island in 2007.

A Seattle woman has accused magician David Copperfield of luring her to his remote private island in the Caribbean, raping her repeatedly, and threatening to kill her if she told anyone. Her complaint reads like a horrifying pulp novel.
gawker.com

The article goes on to describe the woman's story and there are some similarities to the accounts of Epstein's victims on Little Saint James Island.

Again from the Gawker piece,
The accuser says she attended a Copperfield show in Kennewick, Wash., two years ago and was pulled from the crowd to participate in the act. After the show, Copperfield's assistant told her to stick around to meet the magician. She was ushered backstage, where her picture was taken with Copperfield and she was asked her to fill out a questionnaire. Copperfield's assistant explained that Copperfield owned a private island and a resort, and often had "promotional work" for models to appear in brochures he produced.
Copperfield called her seven months later and invited her to attend a "promotional opportunity" on the island. The woman's complaint says she was told there would be other guests on the island, and that she couldn't bring her boyfriend because there wouldn't be room for him.
When she arrived on the island—which was reachable only by private boat—Copperfield greeted her by confiscating her passport.

Upon her arrival, the young model discovered that she was the only guest on the island but was assured that more guests were arriving on the following day, August 1st 2007. She also discovered that the only other person presently on the island was David Copperfield who had taken her passport away explaining that the pilot required information.

Here are some screen shots from the civil lawsuit made against Copperfield and his assistant Jennifer Dillon depicting the alleged assaults that are claimed to of occurred on the private island in 2007.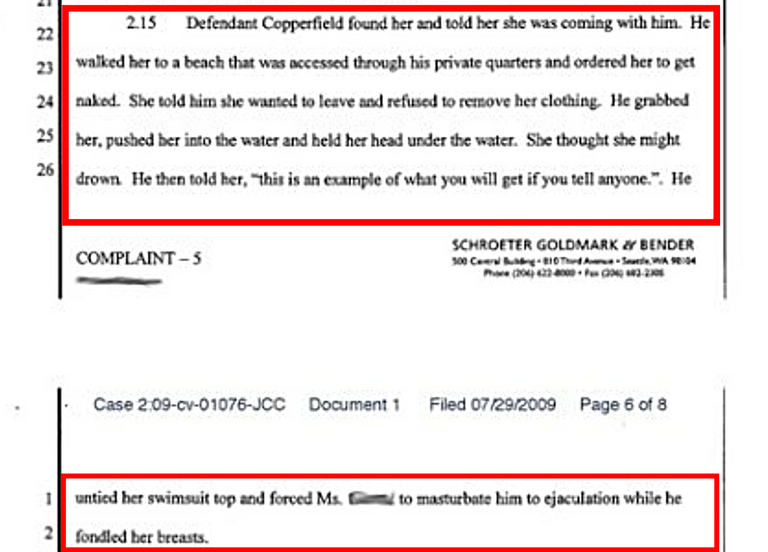 Following the allegations made by the Washington State resident, the FBI conducted a raid on Copperfield's warehouse in Las Vegas where they seized $2 million in cash and confiscated a computer hard drive and a digital camera memory chip.

Criminal charges brought against Copperfield were dropped by Federal authorities after investigating the incident for 2 years with no official explanation. Media reports show that that the defence attacked the accuser's credibility, that the young woman had a history of telling falsehoods and that the claim was a simple case of extortion for monetary gain. Copperfield's accuser was later charged with prostitution in a separate case as well as falsely accusing another man. The plaintiff launched a civil suit against Copperfield but the case was eventually dropped as well.



Recently released documents show that Ghislaine Maxwell and Jeffrey Epstein confiscated the passports of a 15 year-old Swedish girl on Epstein's Island.

Swedish Girl Said She Was Held Hostage on Epstein's Island

Rinaldo Rizzo, a former house manager for Epstein friends Glenn Dubin and Eva Andersson-Dubin, testified that a "distraught" 15-year-old girl told him in 2005 she was pressured to have sex on Epstein's private island. The butler said the girl, who identified herself as Epstein's personal assistant, refused and that Epstein's assistant Sarah Kellen took her passport and phone away and gave them to Maxwell. "She says, 'I'm not supposed to talk about this,'" he recalled. Maxwell has denied these allegations.

Furthermore, over the years lawyers for Epstein and Maxwell have systematically attacked the credibility and the character of the Epstein's victims. Prominent Epstein attorney Alan Dershowitz has vehemently denied participating in sexual acts with Epstein accuser and former 'sex slave' Virginia Roberts. For years, Dershowitz and Epstein's high-powered legal team have attacked and attempted to intimidate Epstein's victims.

Other Allegations

The Wrap

Another sexual assault case was filed against David Copperfield in 2018 and dates back to 1988. This time a 17 year-old beauty pageant contestant alleges that Copperfield 'drugged and assaulted her'.

Britney Lewis was competing in a contest being held by Elite Model Management in Japan of which David Copperfield was a judge. After the contest he asked Lewis' grandmother if she would allow the minor to accompany him to California for an upcoming show promising to take good care of her grand daughter and that they would certainly sleep in separate hotel rooms. Convinced of his sincerity, she allowed Britney to go with Copperfield. Initially Lewis recalls everything going well. Then:
After the show, Lewis said, Copperfield invited her to a bar. She said she had barely touched her drink when she noticed him pouring something into her glass.
"I asked, 'What are you doing?' and he said, 'Oh, I'm just sharing,'" Lewis said.

She said she took a few sips after that and blacked out. The rest is hazy. She said she remembers bits and pieces of that night, mostly flashes of herself being carried out to a cab, and him inside her hotel room wearing a black robe with shoulder pads. She said she remembers him on top of her, kissing her, and his breath smelling bad. She said her room was connected to his by a door.


"I remember my clothes being taken off," she said. "He was kissing my face and then I remember him starting to go down on my body with his face, and then, as soon as he started going down, I just completely blacked out."
The next morning, she said, she woke up feeling sick and nauseated. Copperfield came in through the connecting door shortly after, she said.
"He wanted to me know that nothing happened because I was underage," she said. "He said: 'I didn't enter you.'"


https://www.thewrap.com/david-copperfield-accused-drugging-assaulting-17-year-old-model-1988/

Lewis has maintained that she's not seeking financial compensation in this case but has been traumatized by her encounters with Copperfield for her entire adult life.
After taking her story public during the #metoo movement Copperfield denied such a thing ever took place and addressed the allegations in a Twitter post telling his followers to hold back from judgement and that he was a strong supporter of women and the #metoo movement. Shortly after, he also appeared on the Oprah Winfrey show and stated that he was the victim in the end.

In response to Copperfield's attempts to portrait himself as an advocate for #metoo, another woman has come forward to claiming that Copperfield groped and molested her during a live performance of his show. The woman claims that Copperfield whispered "Come find me backstage" sometime after grabbing her inappropriately at a show in 1996 as part of the illusionist's Dreams and Nightmares tour.
She says he molested her while performing a trick in front of hundreds of people in Canada in the mid-90s.
In all of these cases, Copperfield has always maintained his innocence but with the release of Epstein's black book and his name, occupation and contact number specifically identified by Epstein's former butler. These allegations, and perhaps others that have not been made public, should be looked at under a new light.
Furthermore, the existence of directives Copperfield sent out to his assistants instructing those working his live shows on how to recruit and entice attractive women backstage adds another dimension to the allegations made above.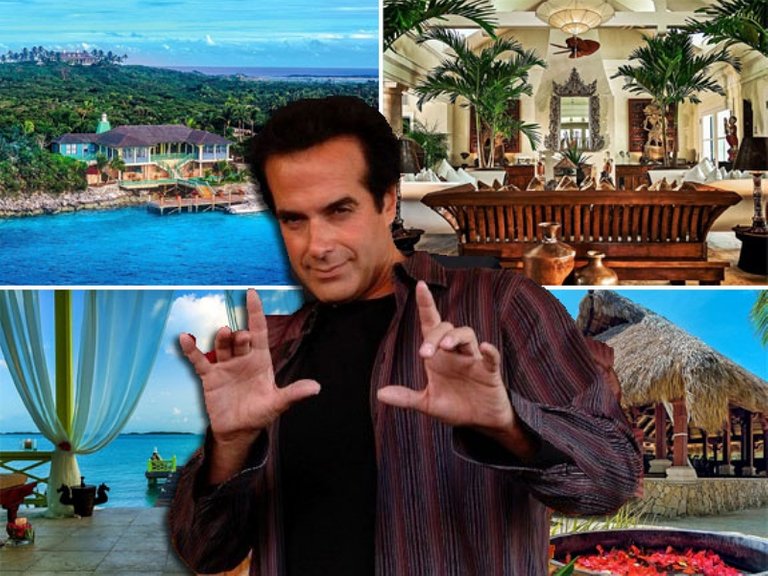 therealdeal.com
---
Leaked Employee Directives

A leaked document published by TMZ detailing instructions sent out by Copperfield to his assistants was described by the tabloid as 'creepy' and 'disturbing'. In the document, the magician outlines in detail great detail how his team should draw in women from the audience that he found attractive. 'Show Participation' is the title of the document which demands that his employees be equipped with:
clipboards
a polaroid camera
a digital camera
blank photos David
brochures of David's islands

The manual describes female audience members who are selected to take part in the show as 'scorpions'. They are also provided with sheets on "What to Say" to get the women to come backstage and to keep troublesome husbands and boyfriends from attempting to leave the arena.

According to the document, "On occasion David will have you pull in both scorpions even if he is only interested in one of them, just for comfort."

...The assistants are told to sell the women before David arrives backstage. They're supposed to say: "Do you know that David has recently bought some islands in the Bahamas? Well they are BEAUTIFUL and we are doing a lot of project (sic) for these islands: Ads, TV, Radio and many other promotions. So we like (sic) to keep in touch with you in case there is a job in the future we think you would be interested in."

According to the document, the women are then supposed to fill out a questionnaire -- "Where are you from... What hotel are you staying in. How long are you in town? Who did you come to the show with? Husband? Boyfriend? Friend?"

This play-by play sounds eerily familiar to how the young model from Seattle Washington was plucked from the audience to help with the show, later taken backstage to meet David Copperfield and eventually lured to the Musha Cay islands in the Caribbean.

Unfortunately, the link to the actual document is no longer functional but TMZ's summary of its contents is still available.

Victoria's Secret Model "M" and Secret Babies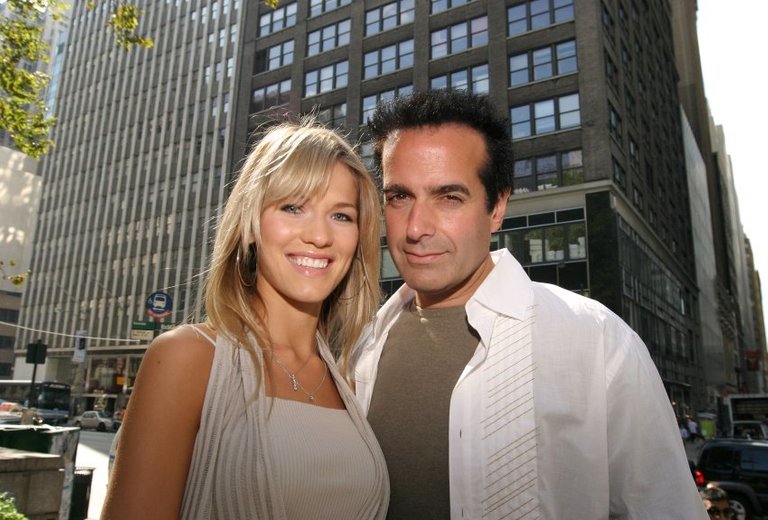 Spiegle

Over his immensely successful career David Copperfield has been known for dating beautiful women and he's especially fond of models. He was famously engaged to super model Claudia Schiffer in the 1990s and his current wife Chloe Gossellin, 30 years his junior, is also a famous French model.

Less well known is David Copperfield's relationship to Czech model Marie Petlickova, described in the Vice magazine piece as simply "M". David is reported to be the father of 2 secret children with Petlickova one of children was conceived while she was married to another man - a Czech television producer. Marie is a former Victoria Secret model which raises the question if there's any connection between Copperfield and Victoria Secret or the lingerie brand's owner Les Wexner who is very closely connected to Jeffrey Epstein.


Strange Bedfellows


As the world's most famous illusionist, it's no surprise that much of David's life is shrouded in secrecy. From restricting public access to his magic museum in Las Vegas to his secret children and relationships there's a lot about David Copperfield that remains a mystery. Nothing's more important to an illusionist than guarding the secrets to his magic. David was in attendance for the 70th birthday party of 'Spirit Cooking' artist Marina Abromovic. The controversial artists seems to be closely connected to numerous celebrities and powerful figures such as: Tony Podesta, Jay-Z, Lady Gaga, Jeff Koons,...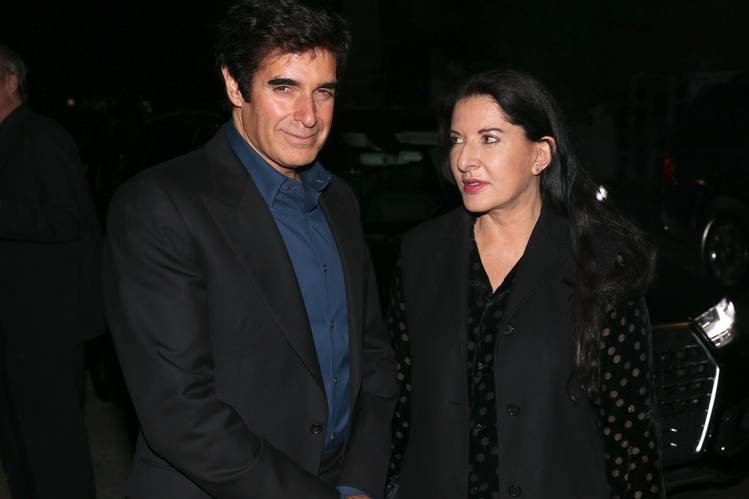 WSJ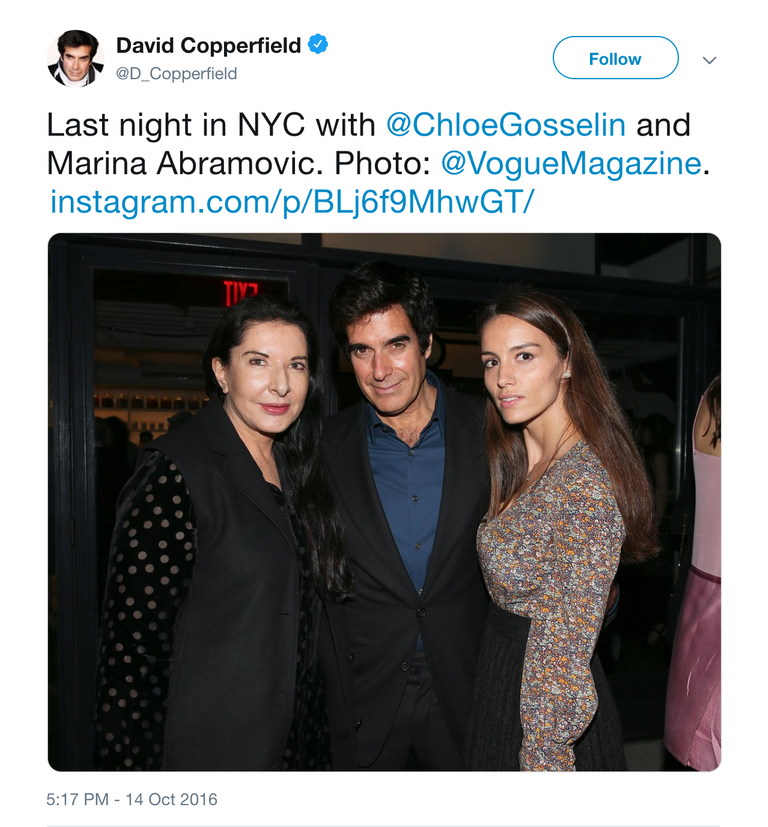 [Twitter.com/d_copperfield]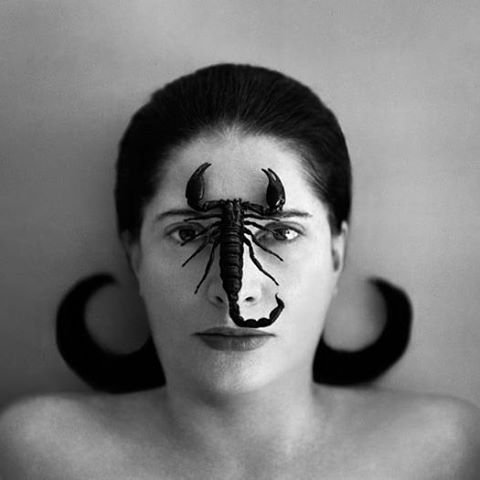 de.phaidon.com


---
Epstein & Copperfield Parallels
| Category | Epstein | Copperfield |
| --- | --- | --- |
| Black Book | Name Circled | Name Circled |
| Money | Billionaire | Billionaire |
| Property | Private Caribbean Island | Private Caribbean Island |
| Accused | Multiple Sexual Assaults | Several Sexual Assaults |
| Targets | Young models | Young models, Audience members |
| Confiscated Passports | Yes | Yes |
| Female Recruiters | G. Maxwell, Sarah Kellen, etc | Magic Show and Personal Assistants |
| Connection | Leslie Wexner - VC / Jean Luc Brunel - MC2 | Dated Victoria Secret Models |
| Defense | Attack the Victim's credibility | Attack the Victim's credibility |
Billionaire Islands and the Illusion of Civility
As we have seen, there are a number of high-profile billionaires that have their own private islands in the Caribbean. Among them, Jeffrey Epstein, David Copperfield and Richard Branson have all had sexual assault allegations levelled against them and each of their names appear in Epstein's black book.
Suspected ties between Branson and the NXIVM sex cult have also surfaced as the group is reported to have held wild sex orgies on Branson's Necker Island.. Clare Bronfman (Seagram's) has pled guilty to racketeering charges in relation to the sex cult. Her father, Edgar Bronfman's name and contacts also appear in Epstein's black book.
As of right now, there's no clear picture as to what, if any, relationship existed between Copperfield and Epstein. Nevertheless, if we look at the other names that are currently making headlines: Wexner, Jean Luc Brunel and Ghislaine Maxwell - we can assumes that whatever the connection it probably cannot remain concealed for long. Considering the allegations made against the illusionist in the past, the fact that he owns an island with secret underground passageways, that the man creepily detailed how to lure women to his island, that he has a penchant for young models and that he's the master of secrets, it's safe to say that there's probably much more here than meets the eye.
To conclude, it's not hard to see that the laws that govern our society do not apply to the super rich and ruling class elites. This truth becomes even more apparent when applied to the rich and powerful who own their own private islands away from prying eyes. We're conditioned through the cult of celebrity that these individuals are worthy of adulation, that they represent the highest aspirations of civility and success. Yet this is nothing more than an illusion, a parlor trick to mask the ugly truth.
More to come from the Black Book...
---
Related Articles
Sources

https://www.reuters.com/article/us-copperfield-idUSN182550820071020

https://www.bbc.com/news/entertainment-arts-42816365

https://www.nickiswift.com/34787/double-life-david-copperfield/

https://www.thewrap.com/david-copperfield-accused-drugging-assaulting-17-year-old-model-1988/

https://gawker.com/5341712/david-copperfields-island-of-horror

https://www.vice.com/en_ca/article/yvqm4y/the-magicians-retreat-234098-v20n8

https://www.dailymail.co.uk/tvshowbiz/article-5318763/David-Copperfield-faces-second-sexual-assault-claims.html

https://www.tmz.com/2007/11/05/copperfield-secret-document-how-to-pick-up-chicks/

https://www.dailymail.co.uk/travel/travel_news/article-3549486/Why-just-visit-paradise-jaw-dropping-islands-belong-world-s-super-rich.html


---