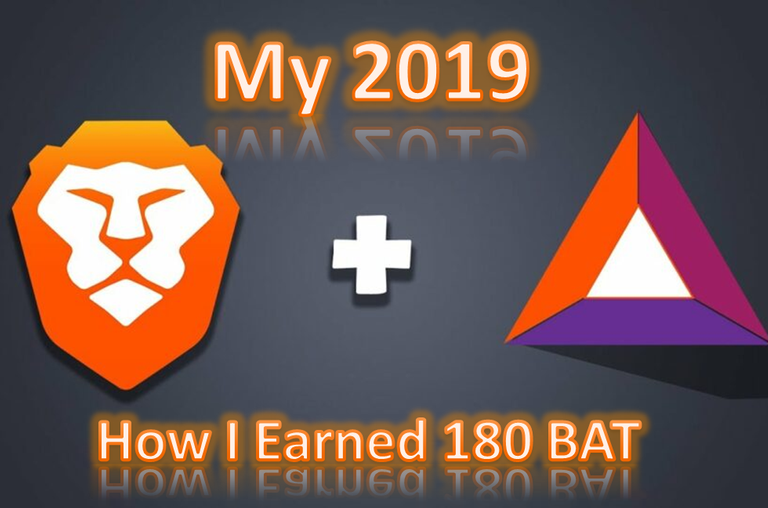 Recently I had a conversation with a couple of friends and we addressed the issue of the advantages that Brave Browser offers for income.
They are not using it yet, but they do know that I use it and I am always telling them about my earnings. So to better illustrate, I logged in with my user at https://publishers.basicattentiontoken.org/ and checked the history of my 2019 earnings.
I wanted to surprise them, but the surprised one was me.

These were 180.0416 BAT equivalent to 30.93 usd.
This amount may not be the big deal, but we must remember that this was achieved only by sharing my referral links with my contacts and friends. They downloaded Brave Browser, did the installation and used it for a minimum of 72 hours within a period of 30 days. That is, it was a minimal effort on my part.
These are my download statistics during the year 2019 (Apr. - Nov.)
With my link: https://brave.com/jua991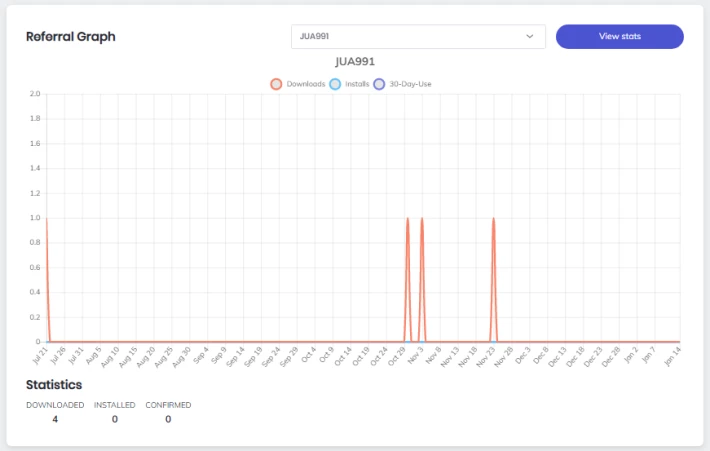 With my link: https://brave.com/jua900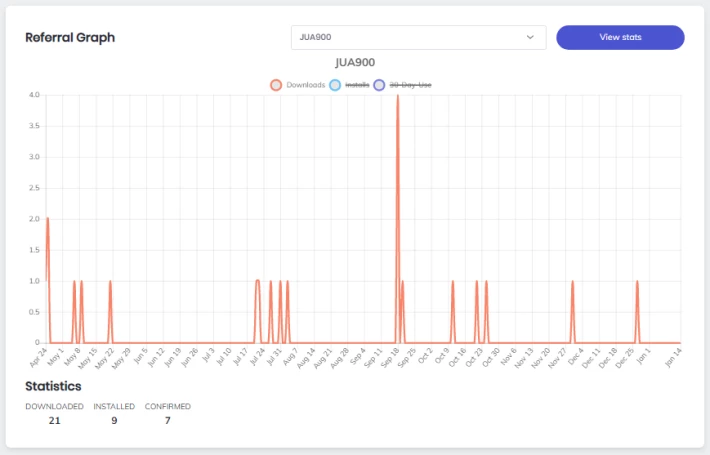 Then there were many questions from my friends who were as excited as I was. I had to explain the process, which is very simple and I will share with you below.
First of all we must remember the three ways Brave offers to win BAT. These are:
Looking at advertising ads
Receiving tip as content creator through your verified channels.
Receiving rewards for the referral link system.
---
In my case, these gains were a product of the referral link system and for you to succeed too you must follow the following instructions:
The first step is to download and install Brave browser. For this I ask you to be very kind and use one of my reference links:
https://brave.com/jua900
https://brave.com/jua991
https://brave.com/jua920
Then you should add a channel:

Once you have registered your content creation channels, then you will get a reference link for each of them:

Don´t forget to set your tipping banner in a striking way and leave a nice message to receive tips.

---
Summary
You should also log in Brave Community. There you can share your experience with other users.
In addition to receiving technical support 24 hours a day, 365 days a year. Brave support staff is very trained and attentive, they are always willing to answer your questions and help you solve any problem.
I hope this post helps many other people join the big Brave Browser family and encourage their profits.
I wish you many successes in 2020!
---
You can also benefit from the experience of using the Brave browser.

Here I leave my personal link so you can download it: https://brave.com/jua900

Check out the full list of features here: https://brave.com/features/
FAQ: https://basicattentiontoken.org/faq/#meaning

---

---

Partners supporting my work:






Project Hope Venezuela is an initiative created to grow.
You See more about it at:




@project.hope - INCREASE BY 50% YOUR WEEEKLY PAYOUT




@project.hope - PROJECT HOPE in SWITZERLAND

Please Visit Our Website





Join Our Telegram Channel





Join Our Discord Channel




---

I invite you to visit Publishx0 a platform where you can publish and earn cryptography.

---

Opinión sobre Tecnología, Finanzas y Emprendimiento.
Venezuela, Colombia y Latinoamérica
Cripto en Español

---