Whatever happened to all the supply chain blockchain projects? Let's take a look at where the logistics industry on the blockchain was back during the bull market and how far it has come, if at all, since then.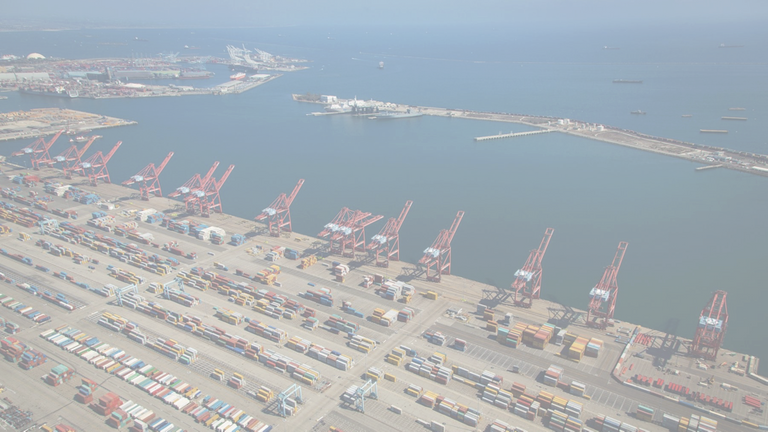 There was TE-Food (TFD), which aimed to operate its own public permissioned blockchain that focused on farm-to-table food traceability. Modum (MOD), an innovative cold supply chain solution, raised $13 million but never could quite figure out how to also use the token to ensure the data integrity of its IoT temperature sensors. They also got delisted from Binance primarily because they "explicitly touted profit-sharing as a feature of its MOD token, making it a self-admitted unregistered security and a gigantic target for SEC enforcement." Liqease, a supply chain finance solution that digitizes working capital assets, maintains a payment token on the Binance Chain called Traxia. It was originally supposed to be token that lived in the Cardano ecosystem, but well, you know, Cardano still hasn't shipped. 😩
These projects seem to have a little more momentum behind them, even though the price story of the token is as dismal or moreso than any other non-bitcoin in the crypto industry these days. Origin Trail (TRAC), which received Walmart's Food Safety Innovation Spark Award, that aimed to build an ecosystem that enabled trusted data exchange to foster verifiable traceability. Ambrosus (AMB) has the ambitious vision of creating an end-to-end data integrity verification system to track, store, and transmit assembly-line and IoT sensor data about food, pharmaceuticals, and chemicals. They seem to have even gotten a mainnet launched. Check the article for my favorite quote, "this amount of work is decent!" Tael raised money under the name of WABI in order to cultivate an anti-counterfeiting system for critical e-commerce products in the Chinese market. The native utility token still uses these letters as its ticker symbol.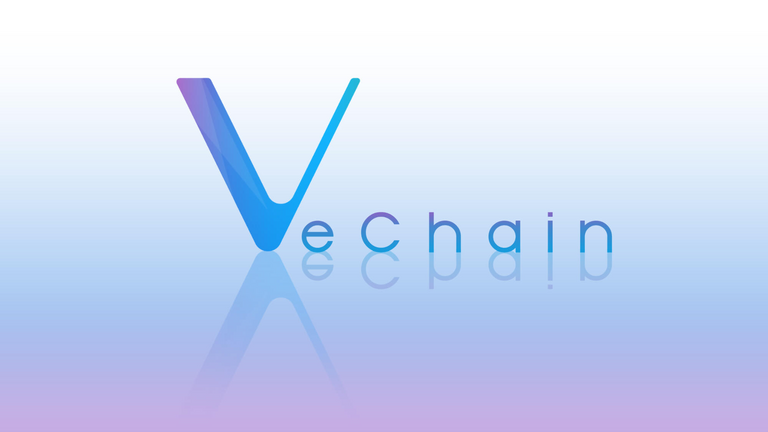 And then of course, there's VeChain (VET), probably the most hyped project in the history of hype projects. They've made a lot of headway in terms of partnerships, both actual and overstated. Most recently, a high-profile meeting between French president Emmanuel Macron and Chinese leader Xi Jinping was used to announce a joint venture between France and China to monitor food freshness and safety between the two countries. It's called Foodgates and it's built on VeChain technology. Of course, there was also a recent hack and, in general, their two-token economy (VET & VTHO) makes it a little hard to see how value accrues to either token. VET doesn't do much except mint VTHO, but it mints so much VTHO that it makes it hard to see how the VTHO will ever be valuable. The point is, I think, to keep VTHO cheap so the big name partners like Walmart and others can use the chain for cheap.
Thus, so far, the tokens especially built for the logistics industry haven't gotten much traction. Nor have they seen much price appreciation. However, if we could in fact just bring blockchain technology to the logistics industry, there are trillions to be realized in productivity improvement. As a result, the logistics and supply chain use case remains the lowest-hanging fruit in the entire blockchain industry. 🍒🍒🍒
If we could just get this fragmented global industry to focus on 3 simple initiatives, we could see an improvement in world GDP of 5%. That's not my research. That comes from the World Trade Organization.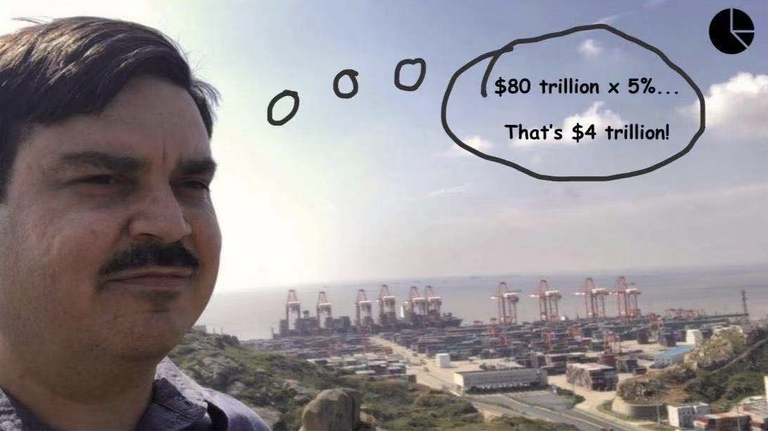 That's a potential $4 trillion boost to the world economy from just 3 simple initiatives in one single industry. What are those initiatives?
✅ 1 - Blockchain & distributed ledger technology is a key component of continuous improvement process like Lean Six Sigma. Fully integrating these tools into that powerful paradigm would realize significant gains.
✅ 2 - "Track & Trace" platforms are proliferating. Transparency is one of the hallmarks of the blockchain.
✅ 3 - Automation via smart contract could completely eliminate delays in crossborder shipping, payments, and hundreds of other complex supply chain processes. In fact, Walmart has already reduced time to track-and-trace mangoes from Mexico to China from weeks to seconds.
The pieces are all there. We just need to put them all together.
Whichever company or coin or combination thereof figures this out is going to make a few people very, very happy.