After the first night in our tent, we had a great day here in our place in France.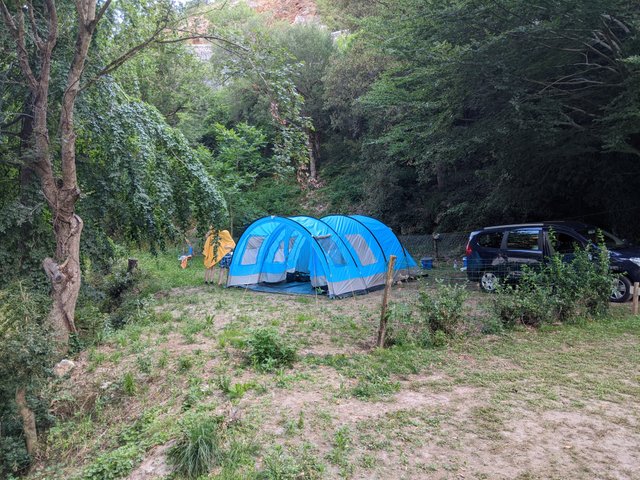 Our Camping place is quite empty because of covid-19. Only about 10 percent of all the places are used. So we could choose the best part of the hole Camping place.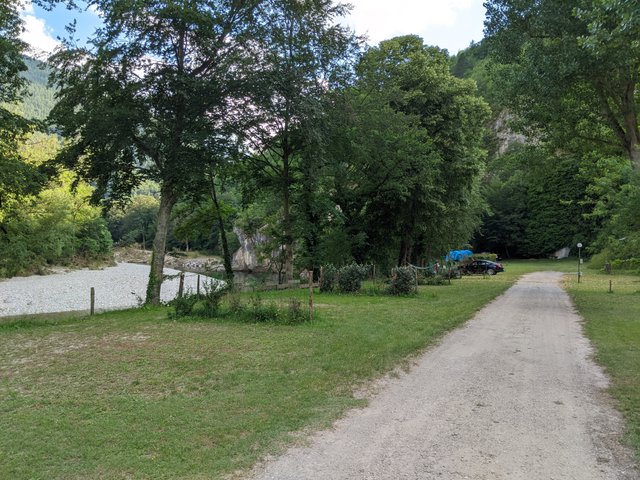 We have built a kitchen on the outside.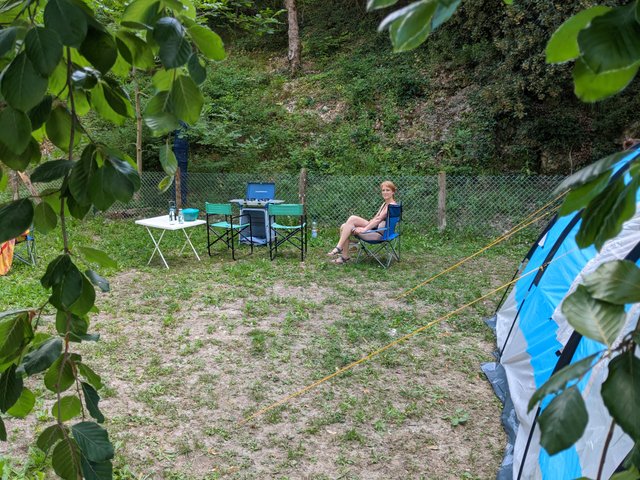 On the next day we installed our hammocks: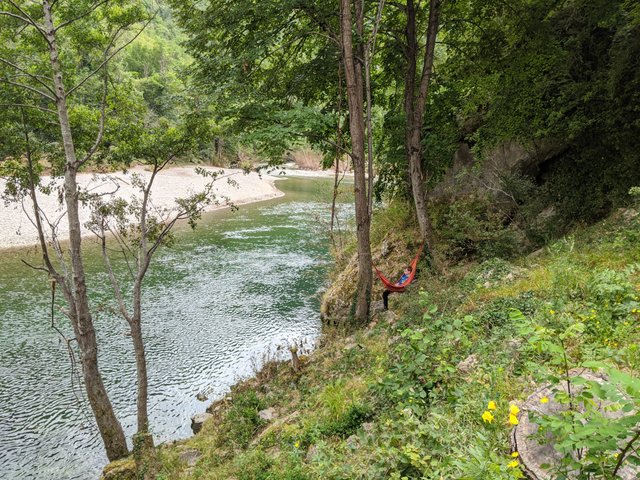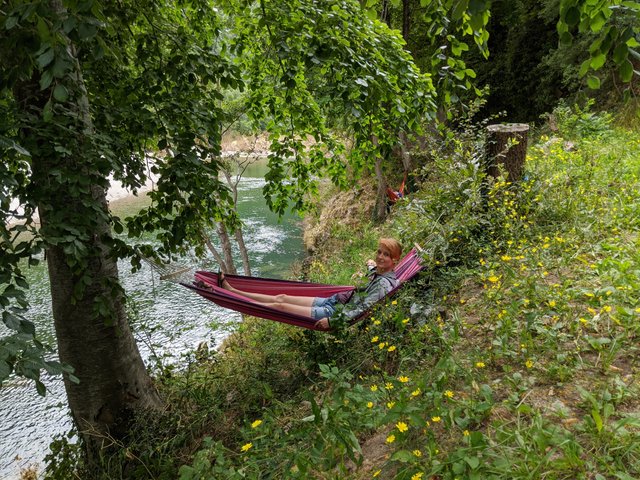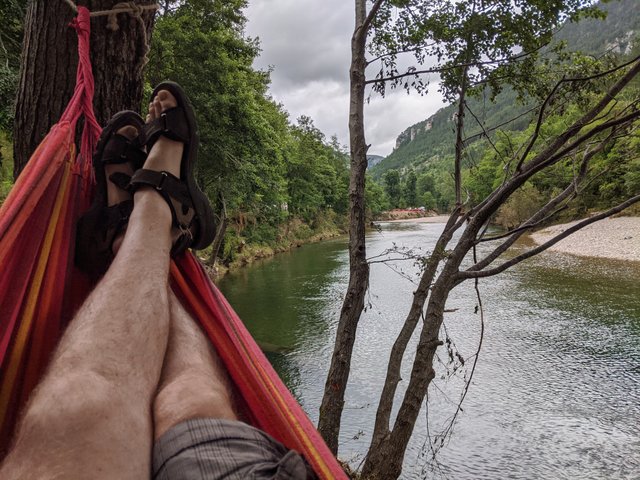 Then we went to a small city next to our Camping place. Its name is Saint Enimie.
It is a nice old city built into the mountains.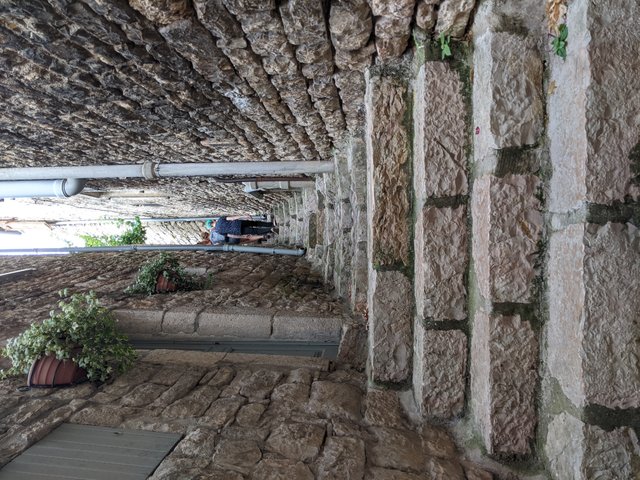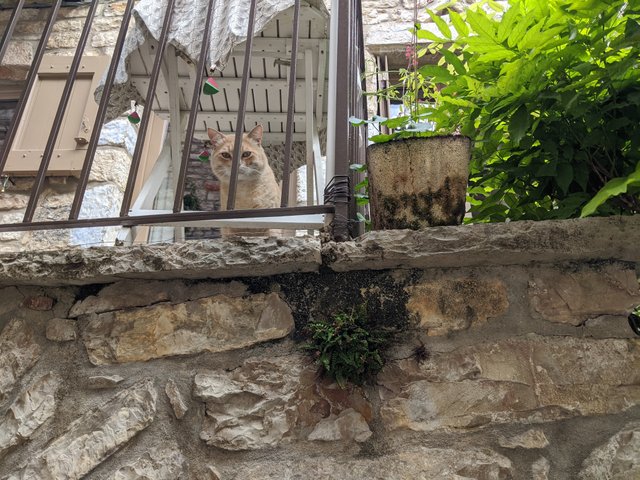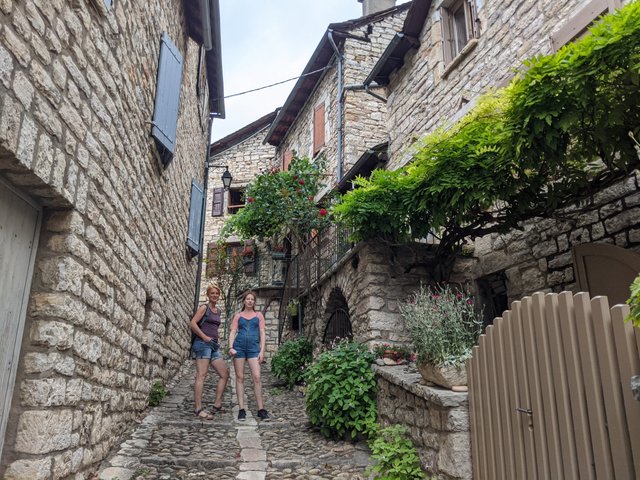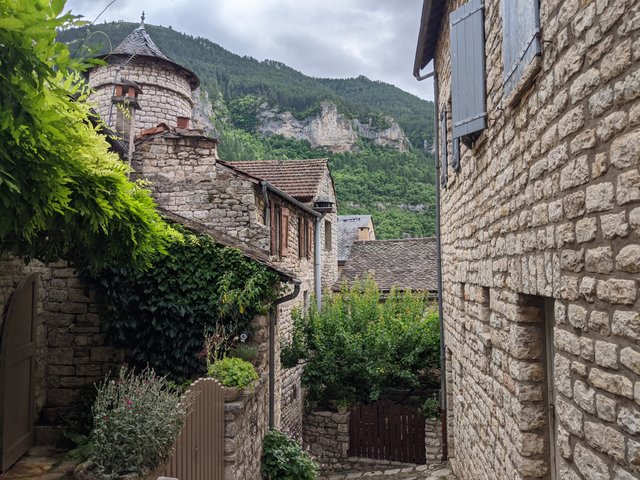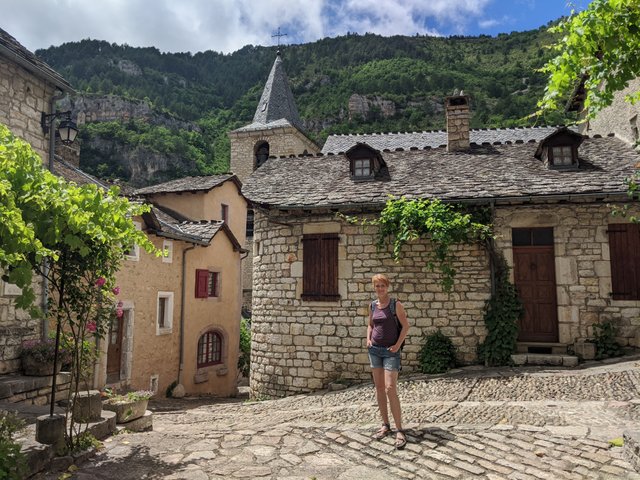 At the late afternoon we swam in the small river, called "Tarn".
Then we ate some nudles and at the evening we played "Monopoly".
Regards, Achim