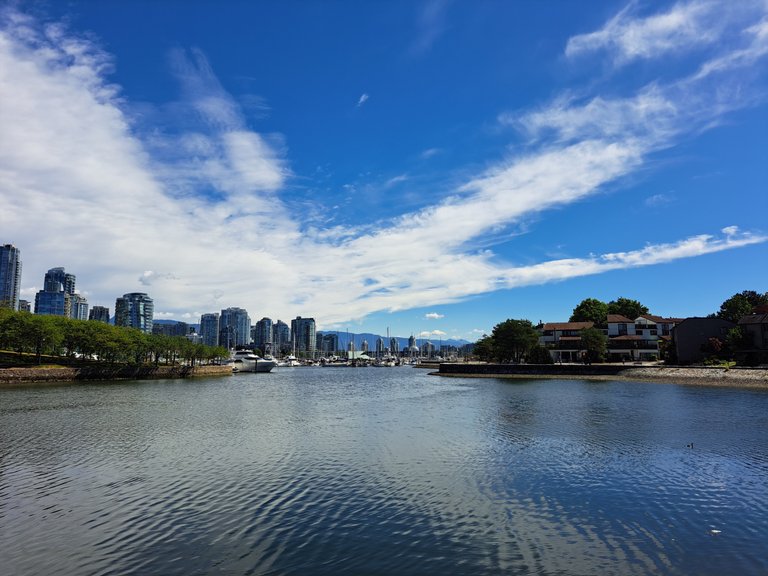 A music to go along with from one of my favourite bands, OneRepublic.
BGMどうぞ。大好きなバンドです。
Hello everyone!
It's August! I can't believe half of the Summer is gone.
I'm not a big fan of sun and heat, but having the blue sky over our heads is nice.
皆さん、こんにちは!
もう8月ですね。長い夏休みもあと半分!って日本の夏休みに比べたらまだまだ先が長いです。
新学期いつからだっけ?今年は9月6日?次女ちゃんは9月から8年生です。日本だと中学2年生かな。ハイスクールですよ。ワクワクドキドキです。
さてさて、暑いのと太陽の日差しは苦手ですが、青空はいいですね〜
今年も各地で山火事が起きているのですが、周辺が煙で覆われることはなく、暑くても息苦しくありません。
⭐︎⭐︎⭐︎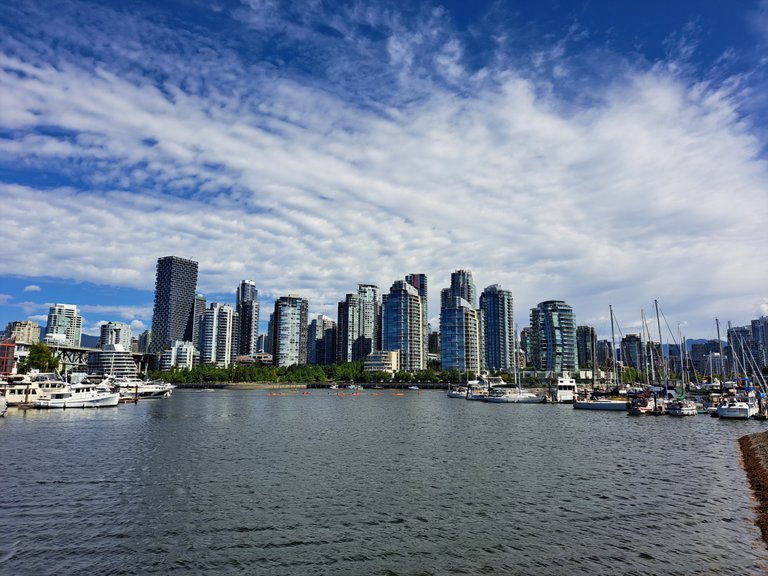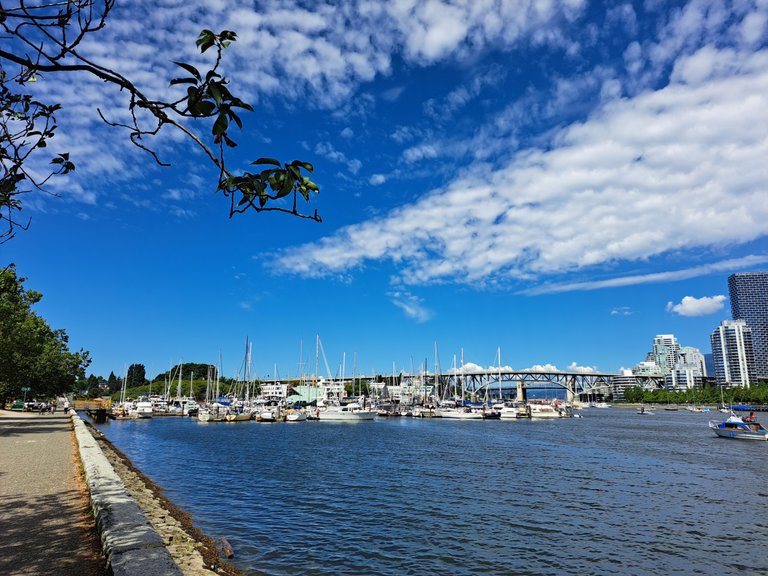 The photos are from the walk I took with my youngest daughter yesterday. We head out to take about a 75-minute walk.
Although, my daughter ditched me 20 minutes of the way, telling me that taking a walk was not her thing. I left her where ever she was and kept going. I was planning on turning around and coming back to get her.
I saw a group of kayakers, walkers, joggers and many people on the bicycle, but I didn't hear a single cha-ching! I don't know how people can move for free when there are so many ways to earn crypto while they exercise.
Here is the video of me taking a walk in the morning. You can hear the cha-ching that I'm talking about.
写真は昨日撮ったものです。次女ちゃんとお散歩に行ってきました。75分の散歩を予定していましたが、次女ちゃん20分歩いたところで放棄、笑
散歩は自分にはむかないそうです。
仕方ないので次女ちゃんはそこに置いて、私はもう少し歩いてからUターンしてくることにしました。
カヤックを楽しむ人、私よりスタスタ歩く人、ジョギングする人、自転車に乗る人、色んなMOVEをしている人達とすれ違いましたがチャリンっが一度も聞こえない。なんて勿体無い!
チェリンはSTEPNでMOVEしていると聞こえる音です。下の動画で聞くことができます。これは私の朝ウォークの様子です。
MOVEすることで仮想通貨をもらえるのにダタで歩くなんて勿体無いです。
興味のある方はSTEPN 調べてみてくださいね。
まあ、次女ちゃんのように歩くの嫌いな人もいると思いますが。。。
~~~ embed:1555605045810307074?s=21&t=1jdJdrgDY4fBAMKNbQeNWw twitter metadata:ZGp5bm5fbnx8aHR0cHM6Ly90d2l0dGVyLmNvbS9kanlubl9uL3N0YXR1cy8xNTU1NjA1MDQ1ODEwMzA3MDc0P3M9MjEmdD0xamRKZHJnRFk0ZkJBTUtOYlFlTld3fA== ~~~
I'm walking with STEPN and earning some crypto. You should check it out. It is fun and somewhat profitable.
初期投資も必要だし、儲かるとも言えませんが、楽しいゲームです。楽しく運動できて健康になれて仮想通貨もらえて。。。私はSTEPNに出会えて良かったと思っています。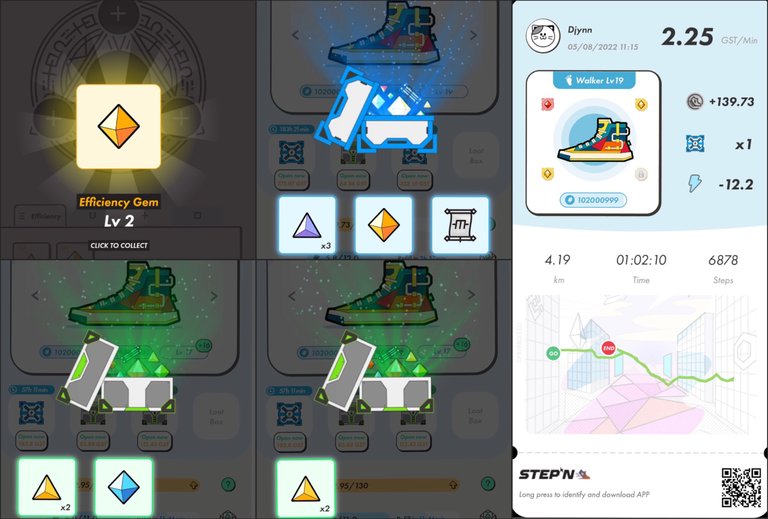 I saw a pirate ship battling with another pirate ship (a small boat). You can book your child's birthday party on it. Kids get to spray water on the small pirate ship.
My daughter came running to me at this point. She got worried because I was taking too long. Haha
We grabbed some cold drinks and snacks and head home.
It was a nice day.
Uターンして歩いていると海賊船を見つけました。小さなボートの海賊船とバトルの最中でしたw
キッズのお誕生日パーティーなどが出来る海賊船です。
この辺まで歩くと次女ちゃんが走ってくるのが見えました。どうやら私が戻るのが遅いので不安になったようですwww
冷たい飲み物とスナックを買って寄り道&おしゃべりしながら帰りました。
75分の散歩が2時間くらいになったのかなw
よい一日でした。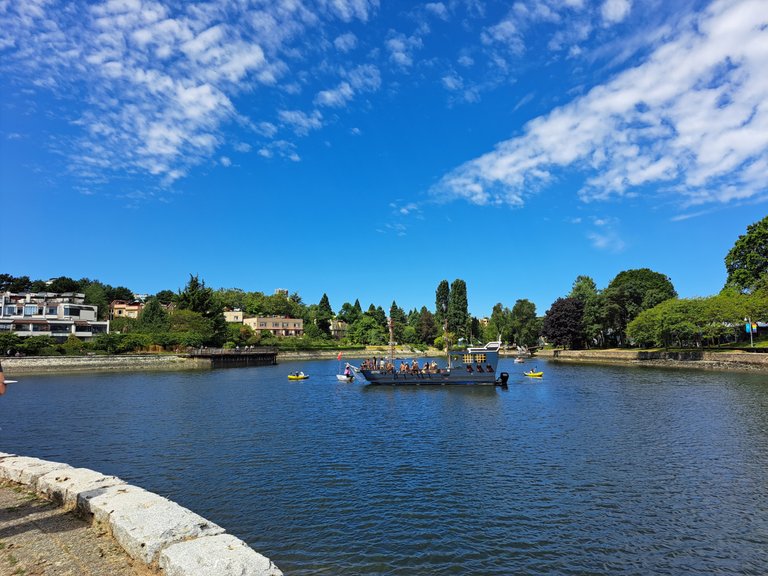 ☆☆☆
Thanks for visiting!
いつもありがとうございます!