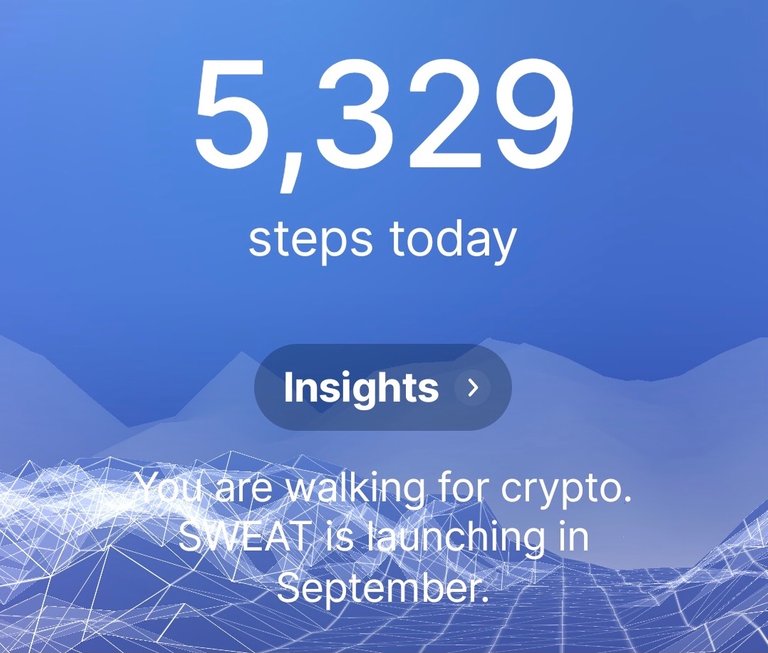 Hello everyone, I'm sad to let you know that this is not my art post😂 Although I found something you might be interested in. I'll leave a quick post here.
I've been investing my time and energy in STEPN lately, but it cost you to start. What I found today is free to start. Well, you can pay a monthly or a yearly subscription if you want to increase your earnings, but you don't need to. Also, you can use this app as you walk on STEPN.
It is called Sweatcoin.
This app counts your steps and you get to collect Sweatcoin.
I started using the app about ten days ago. I walk about 10,000 steps a day. I signed up for a free trial of Premium which doubles the earnings, so my earnings are higher now compared to the beginning. I'm still undecided if I'm going to keep the premium.
皆さん、こんにちは。
残念ながらお絵描きの投稿ではないのですが、今日は面白いアプリを見つけたので紹介します。
最近ずっとSTEPNに夢中なのですが、これ始めるのにお金かかるんですよね。他にもMove2Earn、最近ではSleep2Earnまで出てきていますが、サクッとシンプルに始められるものがいいんですよね。
そこで今回始めてみたのがSweatcoinというアプリです。
基本、無料です。サブスクリプションを払って使用することも出来ます。STEPNとも併用出来ます。
Actifitに似てるかな。。。歩数によってもらえるSweatcoinが決まります。
10日ほど前に始めたのですが、これお散歩以外でもスマホを持ち歩いていたら歩数をカウントしてくれるので良いですね。STEPNのようにGPSの心配もしなくていいですし楽ちんです。
STEPNのおかげで1日10,000歩くらい歩くので結構もらえます。試しにプレミアムを無料体験しているので今だけ更にもらってます。プレミアムを続けるか悩みますね。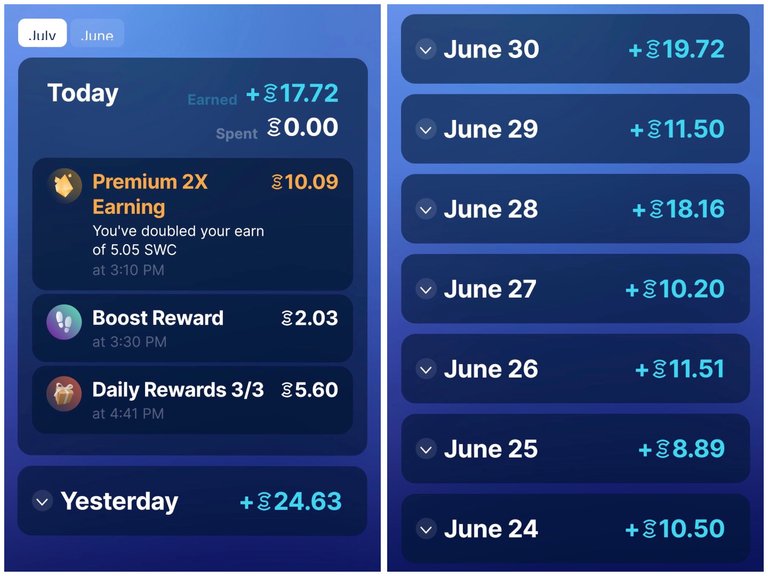 The good thing about the app is that you still have a chance to increase your earnings without paying the premium by inviting your friends or using the daily boost. You can also watch a few ads and earn a bit more.
無料でも結構もらえるのでいらないかなぁ〜お友達に紹介したり、広告を見たり、デイリーブーストを使ったり、無料でも報酬を増やす方法がありますからね。
Although it doesn't look like there is much going on, it's free to start, you can shop, donate, bid and participate in some challenges in the app.
Sweatcoin is planning to launch the token, SWEAT this September. I'm looking forward to seeing more action soon.
集めたSweatcoinでお買い物をしたりも出来るようですが、セレクションが寂しいです。9月にSWEATトークンがローンチされるようなので少し期待して待ってみます。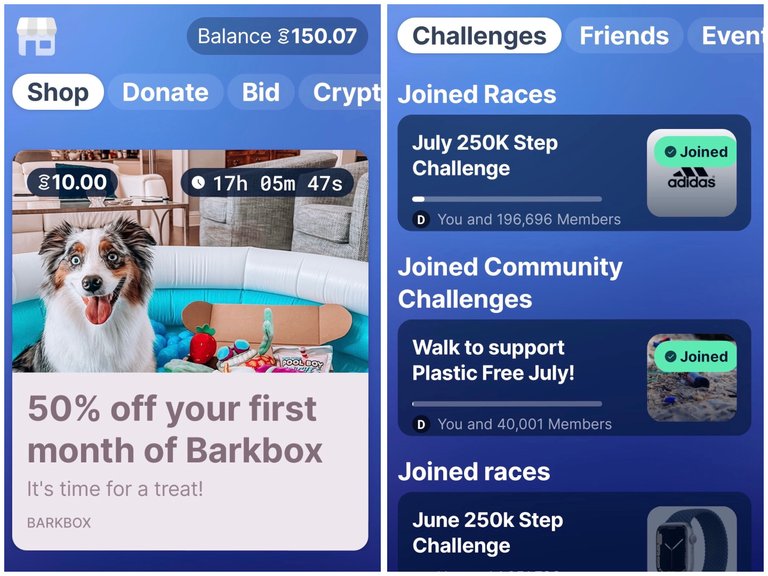 I decided to participate in some challenges. I walk everyday so why not? Right? Collecting token is really fun, especially when it's free ;)
チャレンジにも参加してみました。
達成したユーザーの中から抽選でadidasの商品券が当たるみたいですね。
まあ、あまり期待はしていませんが、トークンを集めるのって楽しいですよね。既に毎日歩いているのでついでなのが嬉しい、笑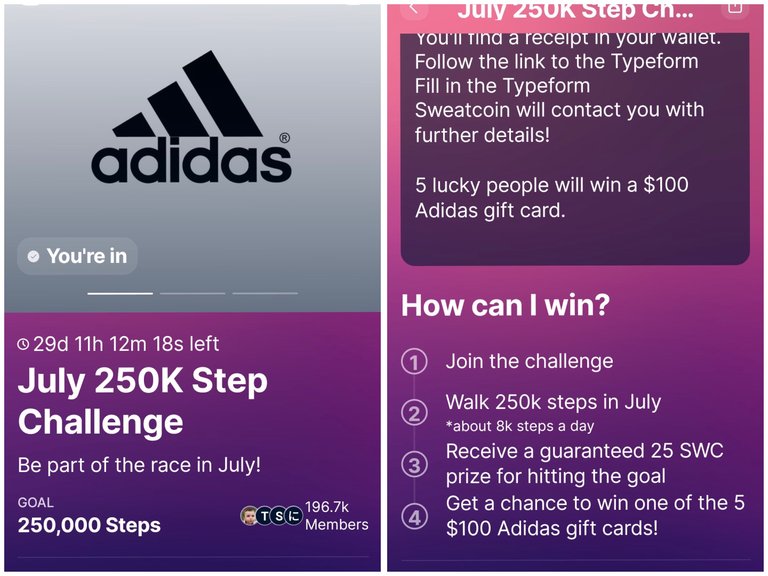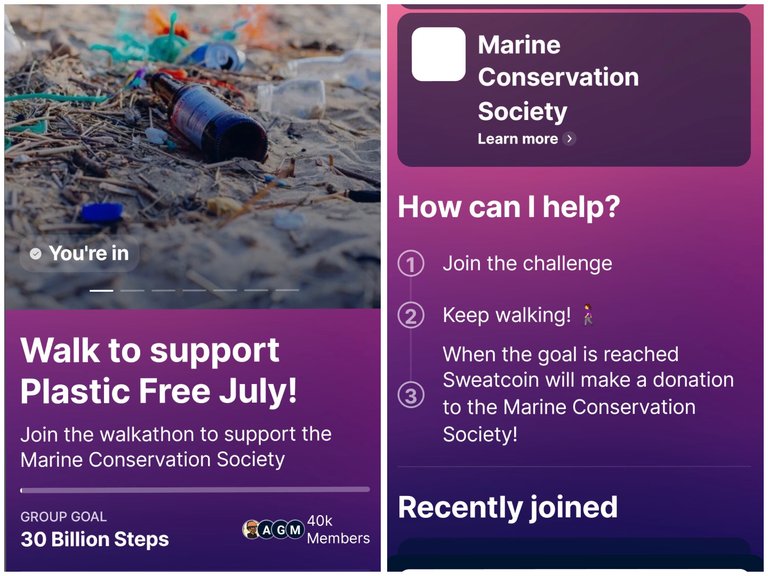 ☆☆☆
That's all for today.
Thanks for visiting!
いつもありがとうございます!