Due to COVID-19, I wasn't able to visit my home countryTurkey. Okay, we really missed our friends and family, but we also missed these wonderful beaches in Turkey, in the summertime.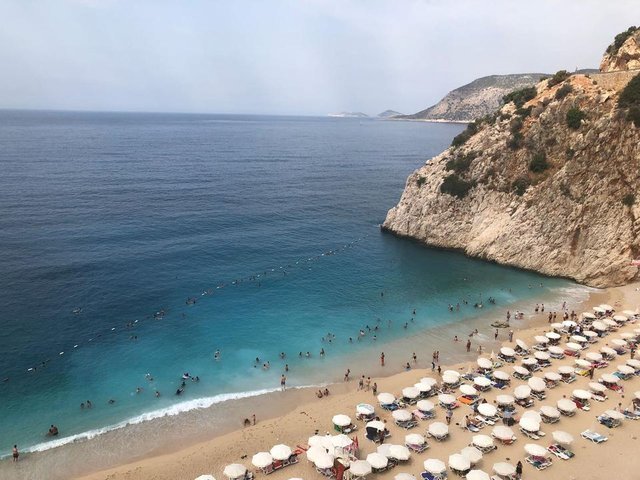 Famous Kaputas Beach on Kas, Antalya
---
Since we didn't take our summer holidays yet, we've decided to go to Turkey and spend some time there. But this time, with a huge difference: We will go by car! It sounds crazy but we still don't feel comfortable hanging around in airports.
From NL to TR, takes 2.7k kilometers in the shortest route. You pass from Germany, Austria, Hungary, Serbia, Bulgaria, and finally, arrive in Turkey.
There are a couple of alternative routes, but they're generally more expensive in costs and takes more time. (If you want a sightseeing trip, that would make sense, though.)
We're planning to drive 700-900 KMs per day (2 drivers) and complete the route as short as possible, by sleeping two nights. This will our first road trip that we drive that much.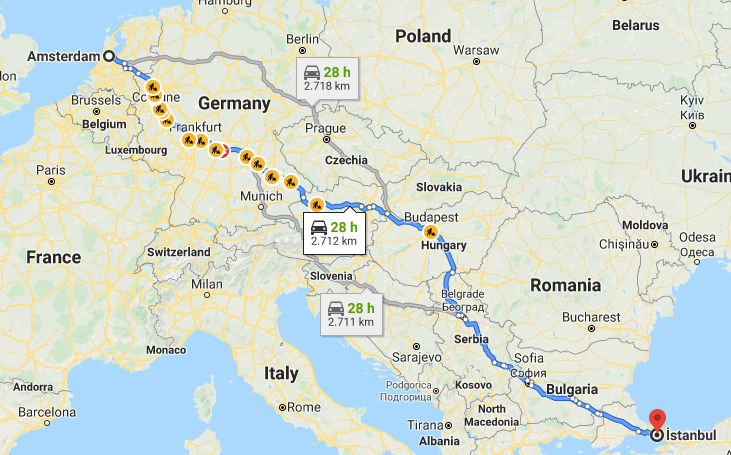 The route. Looks like it's road maintenance time for Germany.
---
It requires a lot of preparation time due to different regulations in different countries, but I think I got it covered. Now, there is just one thing left, deciding the time. :)
Do you have any experience with that kind of long road trips? Tips & Suggestions?