(Unsupported //ad.a-ads.com/1363352?size=728x90)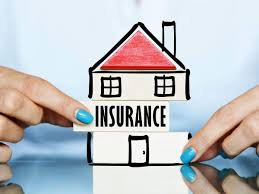 Be like Warren Buffet and take advantage of the compounding power of Property and Casualty Insurance companies.
No one knows with any accuracy what will happen to the stock market or the economy over the next several months except that you should expect continued volatility. Volatility however leads to opportunity where we can collect increased premium payments on solid companies who should survive and thrive through almost anything.
Today we have a wonderful opportunity to take advantage of this volatility by investing in an industry which can be a profit machine year in and year out. The more you study insurance companies the more you will want to own them as core holdings in your portfolio. As long as the company does their due diligence and accurately appraises risk, they can continually bring in more premiums than claims paid out. This company has a strong history and impressive future upside, W.R. Berkley Corporation (NYSE:WRB).
What Is W.R. Berkley?
W.R. Berkley, founded in 1967, operates in the property and casualty insurance industry - one of Warren Buffett's favorites. W.R. Berkley operates in three segments: domestic insurance, international insurance, and global reinsurance. The company underwrites business lines, commercial automobile, general liability, product liability, and professional liability insurance. It also provides services to small businesses and state and local government entities.
Why Look at W.R. Berkley?
W.R. Berkley is operating at levels of profitability not seen since 2007. Being smaller than some of the well-known insurers in this category has allowed W.R. to manage its underwriting business in a uniquely profitable manner.
On top of growing profits, W.R. Berkley is becoming increasingly more efficient with its capital allocation. The company's 2014 return on invested capital of 13% is its highest since 2007, and is up from 6% only six years ago. The company also generated $457 million in free cash flow in 2014.
W.R. Berkley is Vastly Undervalued
At its current price of ~$51/share, W.R. Berkley has a price to book value ratio of just 1.6. The markets poor expectation is out of touch with reality considering that W.R. Berkley has grown double-digit rate over the past six years. Such low expectations, coupled with the company's strong fundamentals lead us to give W.R. Berkley our Very Attractive rating.
If W.R. Berkley can grow by just 7% compounded annually for the next 7 years, the company is worth $114/share - a 123% upside from current levels.
Action Steps:
Buy WRB up to $114.
To your success.

Disclosure: I wrote this article myself, and it expresses my own opinions. I have no business relationship with any company whose stock is mentioned in this article. The information provided should NOT be considered advice. The topics discussed are risky and have the potential to lose a substantial amount. I am not an investment professional and therefore do not offer individual financial advice. Please do your own research before investing.
(Unsupported //ad.a-ads.com/1363352?size=728x90)
---
Posted from my blog with SteemPress : https://sweerch.com/2020/04/22/property-and-casualty-insurance-is-a-great-business-to-own/
---