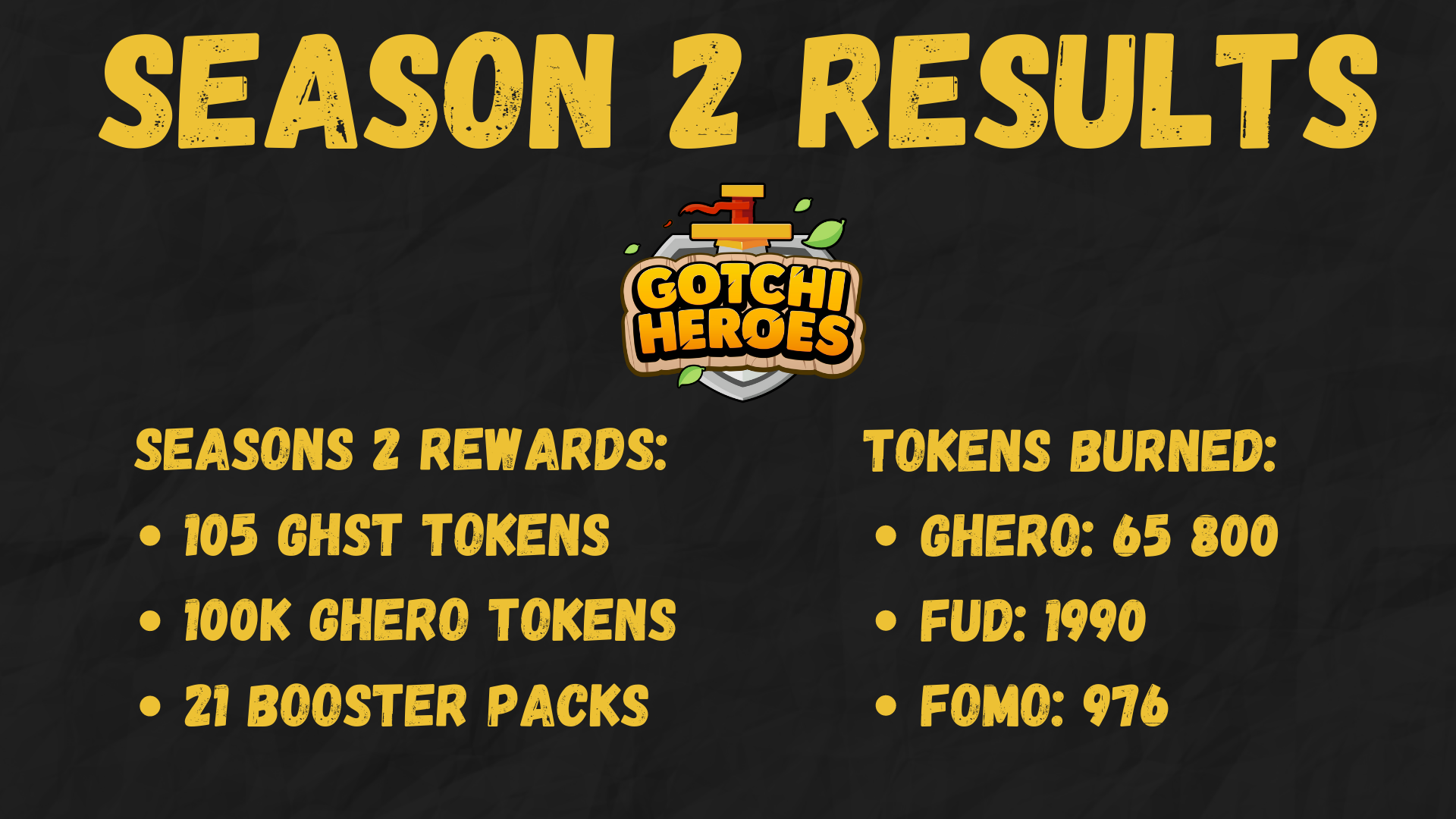 Season 2 ended and here are the results!
Rankings and payouts: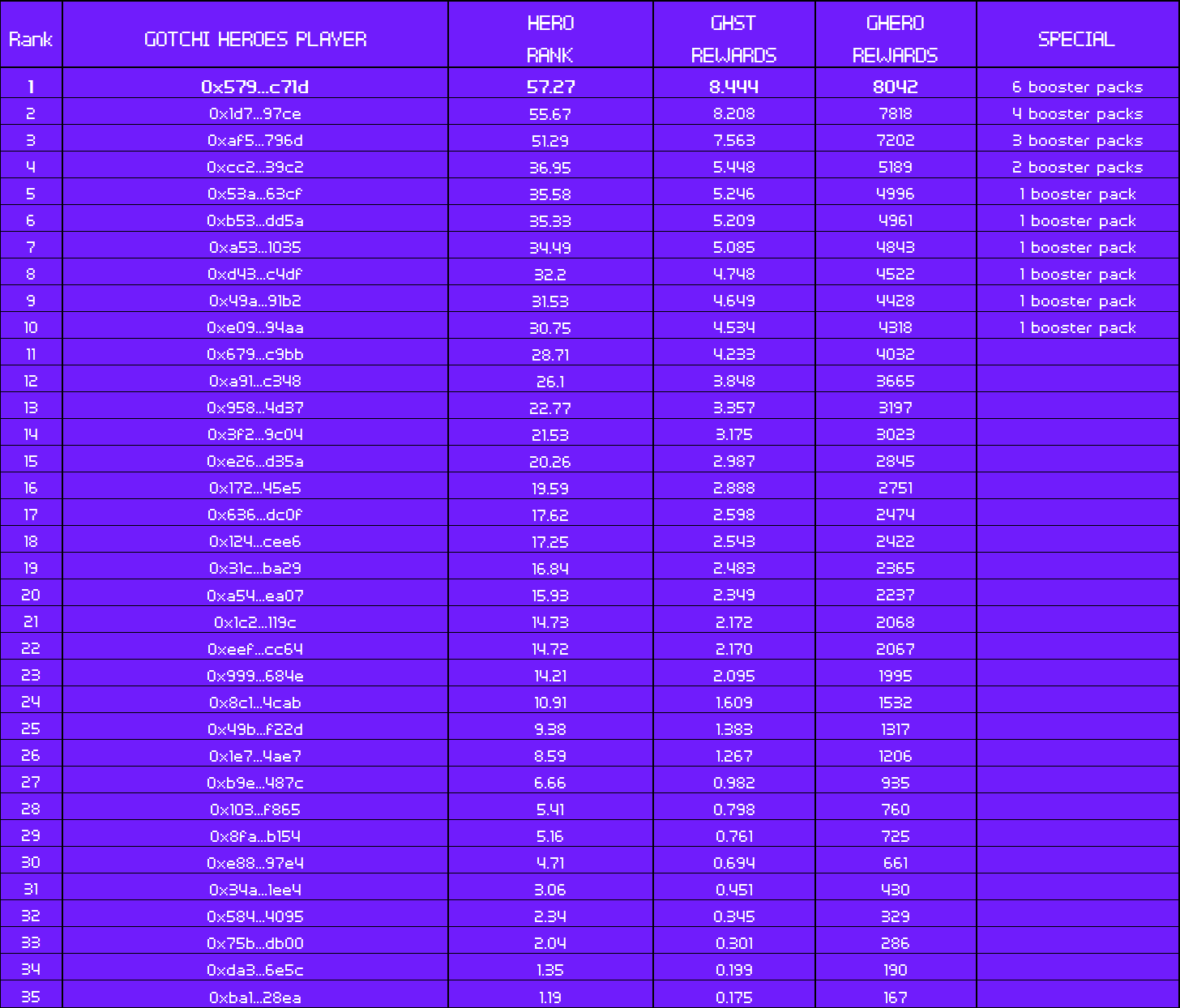 This season didn't have many bugs, but near the end we had a rather big bug that was rather annoying as we could not merge items or use the skill reset function. We will fix it for season 3.
---
For those who are curious about some gameplay, you can check it out in the video below:
---
---
We are currently having some pre-sale discounts for those interested in getting some extra booster packs at a cheaper price!
More details about the pre-launch sale here
---
Season 3 will take a while before we start. Perhaps only in February as we need to fix the merge bug and smooth out some UI details.
---
Thanks again for all the support and hope to see you on Season 3's leaderboard!
---
Gotchi Heroes | Market | Twitter | Discord | Youtube | Whitepaper