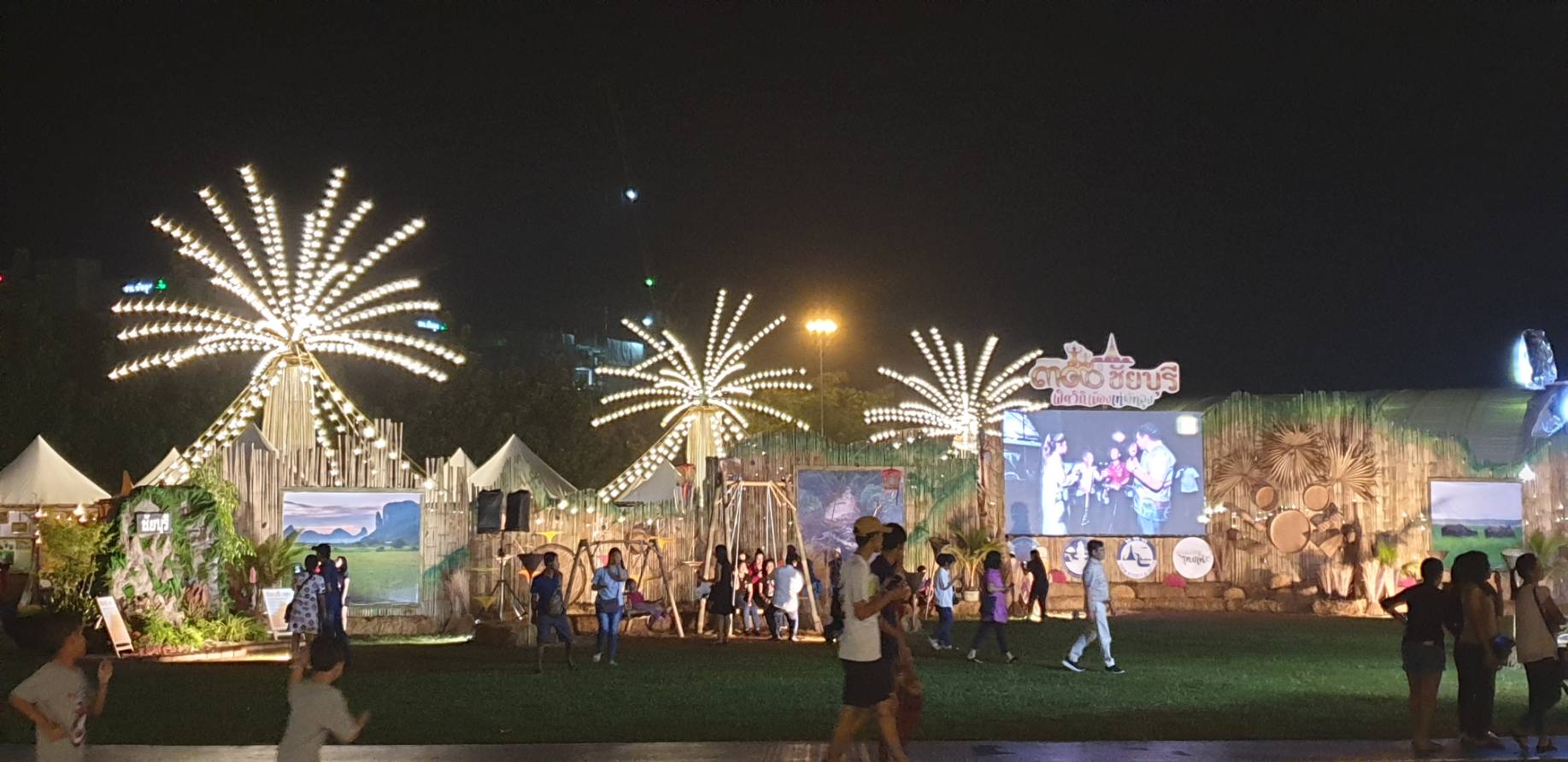 If we use natural products instead of plastic or foam, I think we can partly save the world from heat or any pollution.
In my old post 2 months ago, you already saw samples of natural products that we used in the past.
(https://hive.blog/blog/@tangmo/let-s-help-the-world-by-using-natural-materials).
The pictures in the mentioned post were from my own visit to "Jing Jai Farmers' Market" which was held in the CentralPlaza Chaengwattana (nearby my house) in Nonthaburi province, next to Bangkok.
Today, I would like to share pictures that my sister took in a special fair in my hometown, Phatthalung, in the South of Thailand. (It was held before the spreader of COVID 19.) The purpose of the fair was to celebrate our town which was established in 390 years ago.
The fair was held in an open area all day till night. My sister visited there at night, so you can see the colorful lights with beautiful decorations via her photos. Besides, there are large photos of famous places in Phatthalung that are attractive.
It would be enjoyable, as you can see many people joined the fair.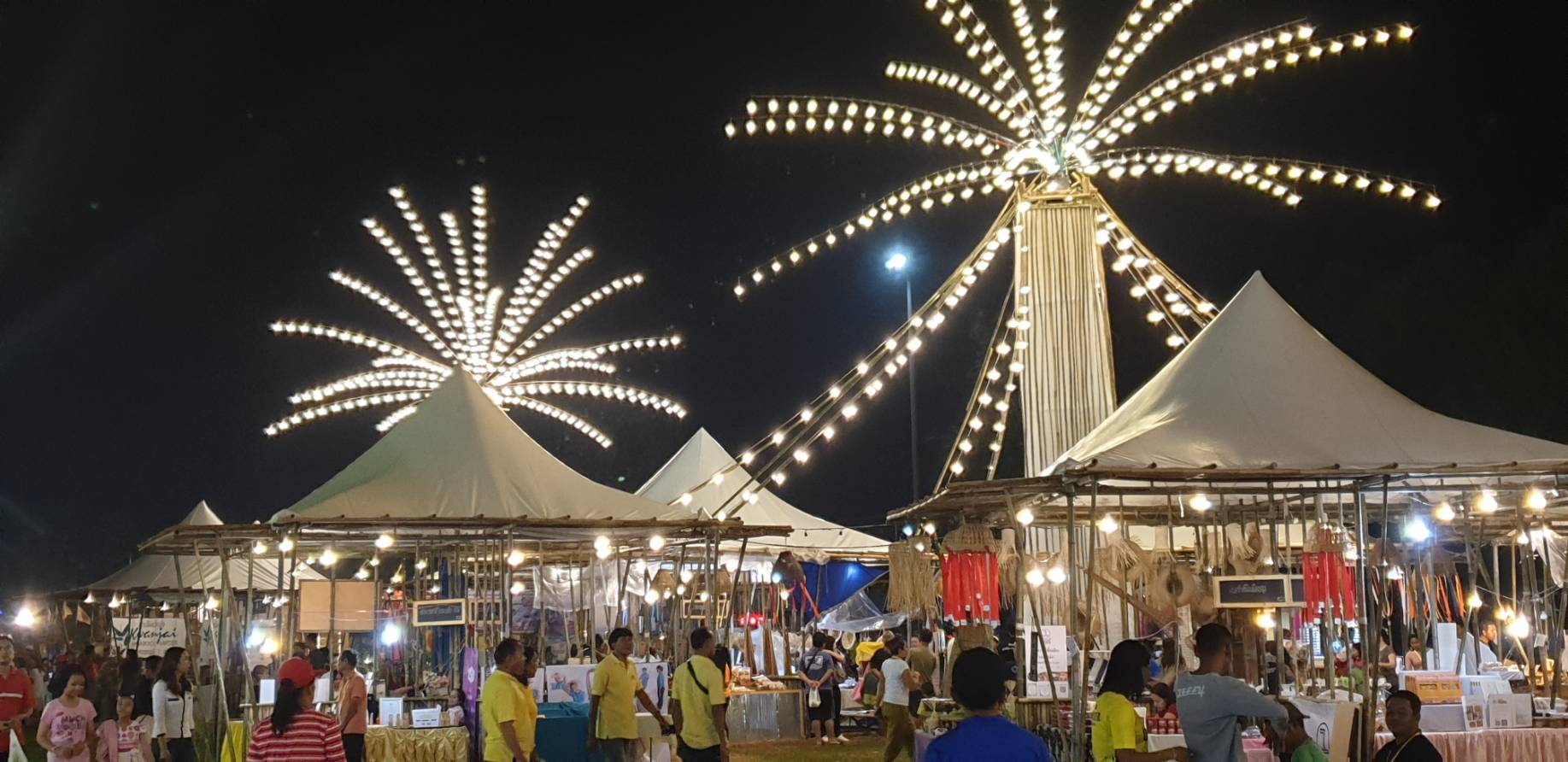 Apart from those things, you will see that all of the shops were built from bamboo and decorated with natural materials; dried straw, etc.
There were also various kinds of natural products that are very interesting. Some are similar to the ones in my old post, some are different….
Let's see!
The first things that can attract my eyes are the hanging baskets. They are so similar to the ones in my old post.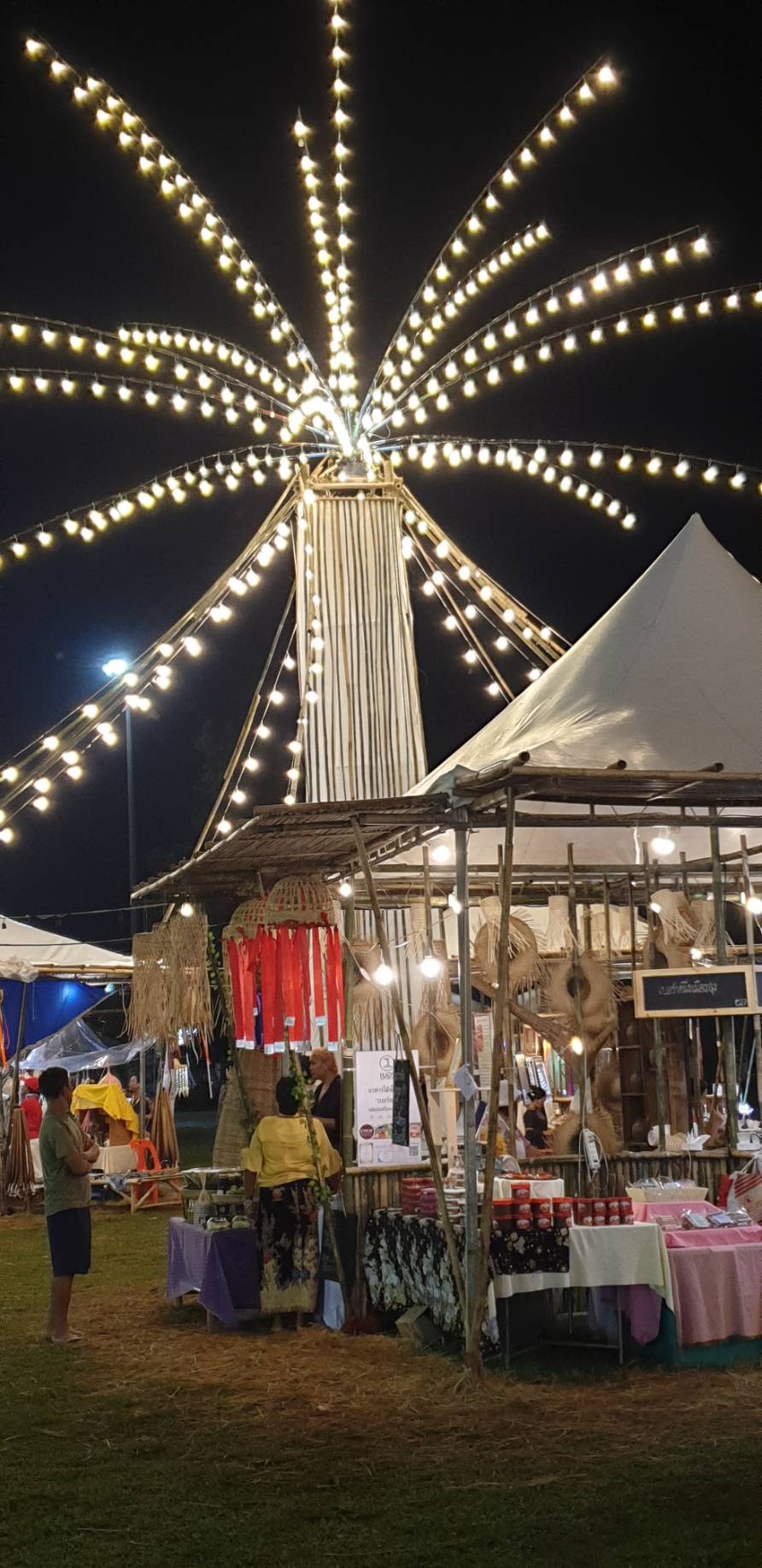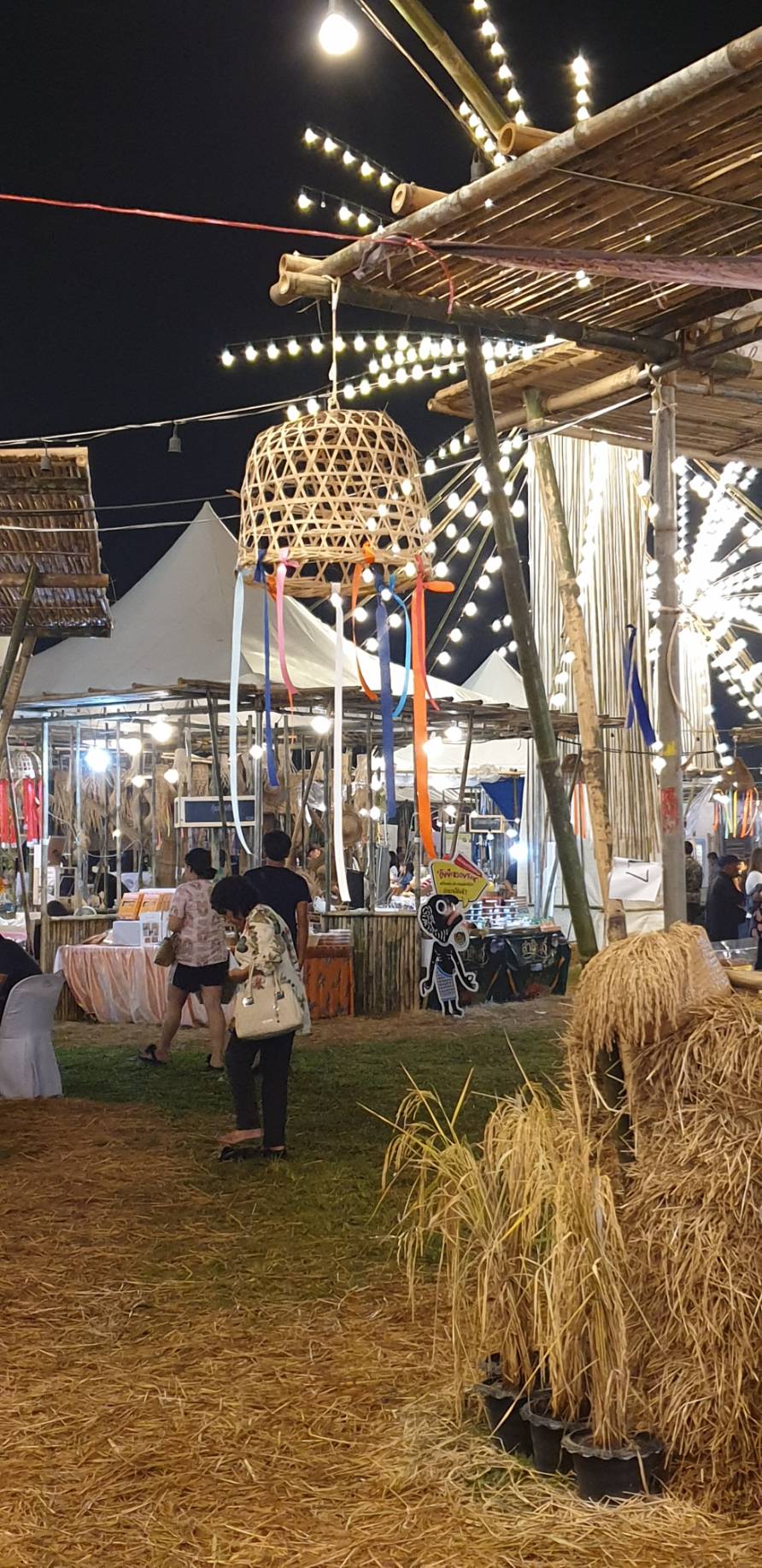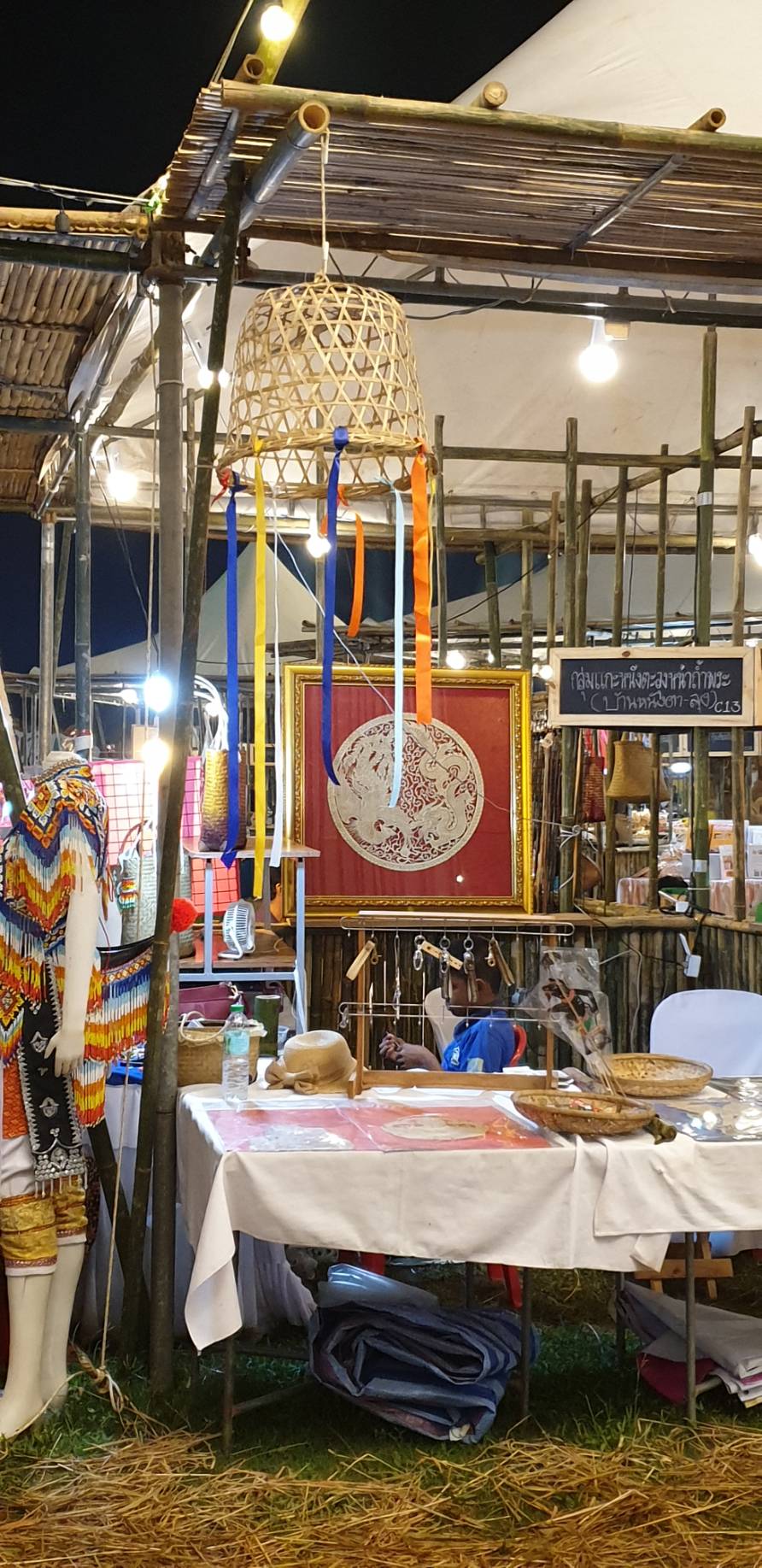 Besides, there are various kinds of baskets, bags, hats, that were made of natural materials.
They have unique styles with beautiful decorations. Yeah! You may want to buy some of them as souvenirs for your beloved ones.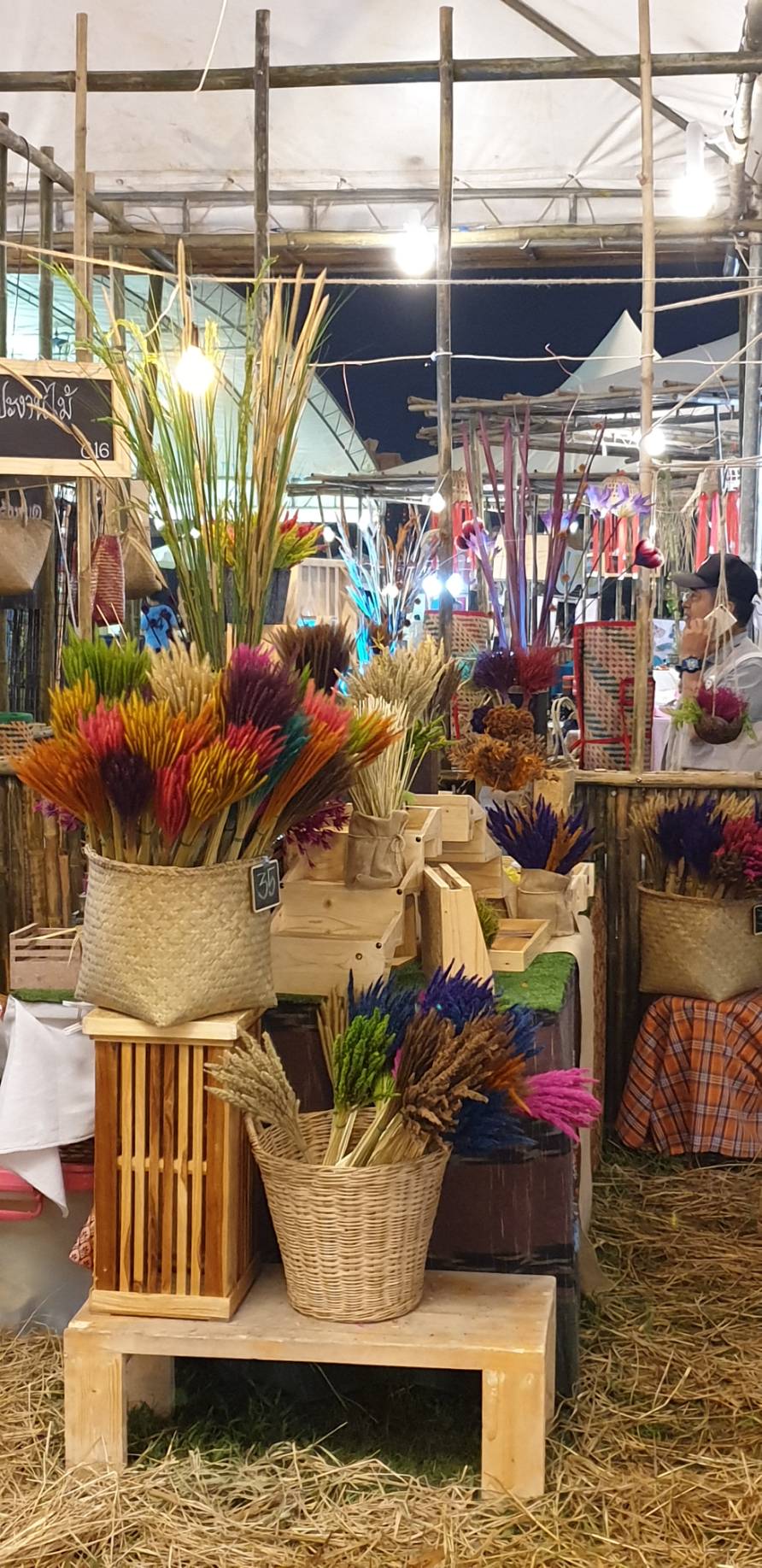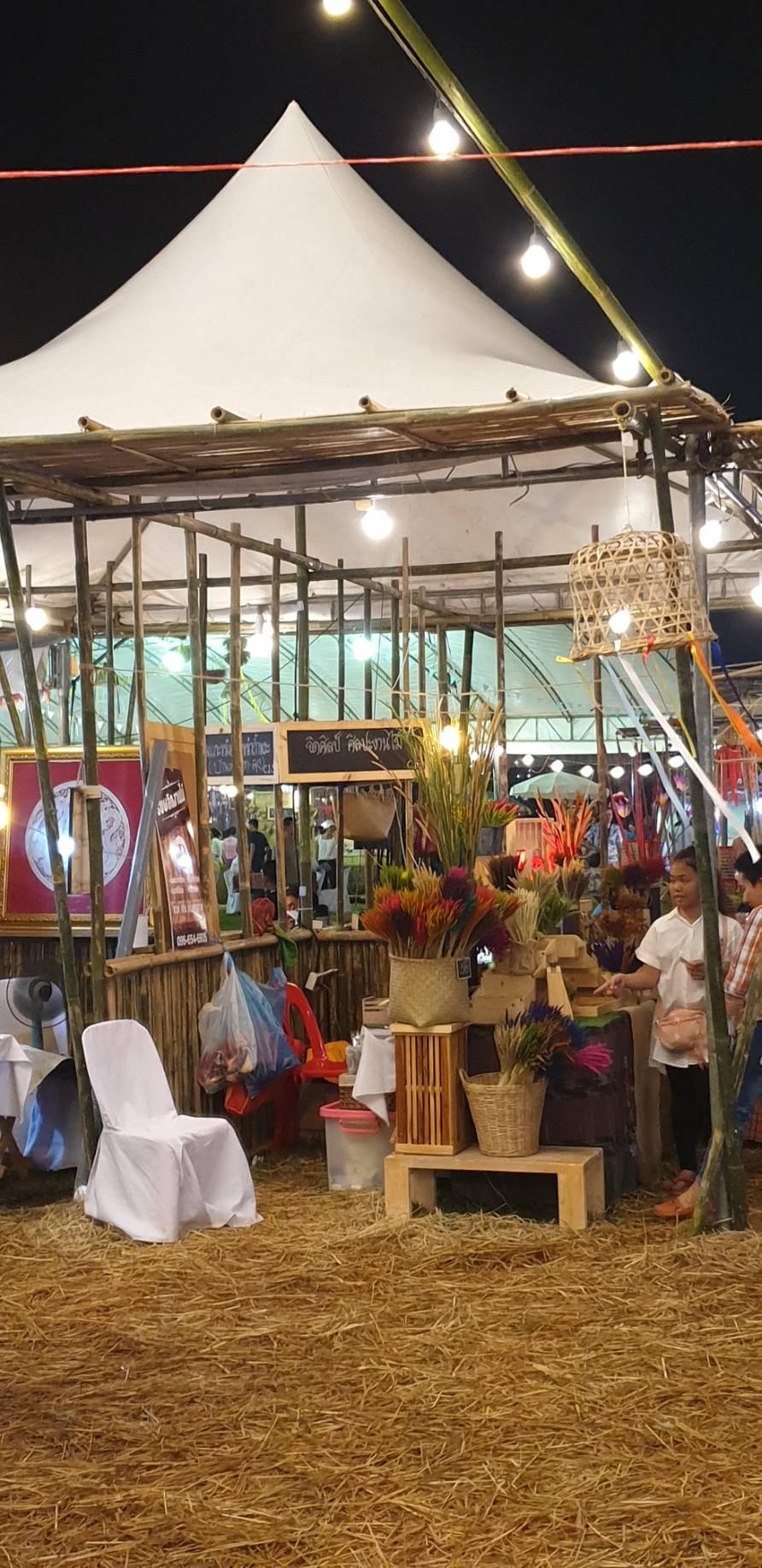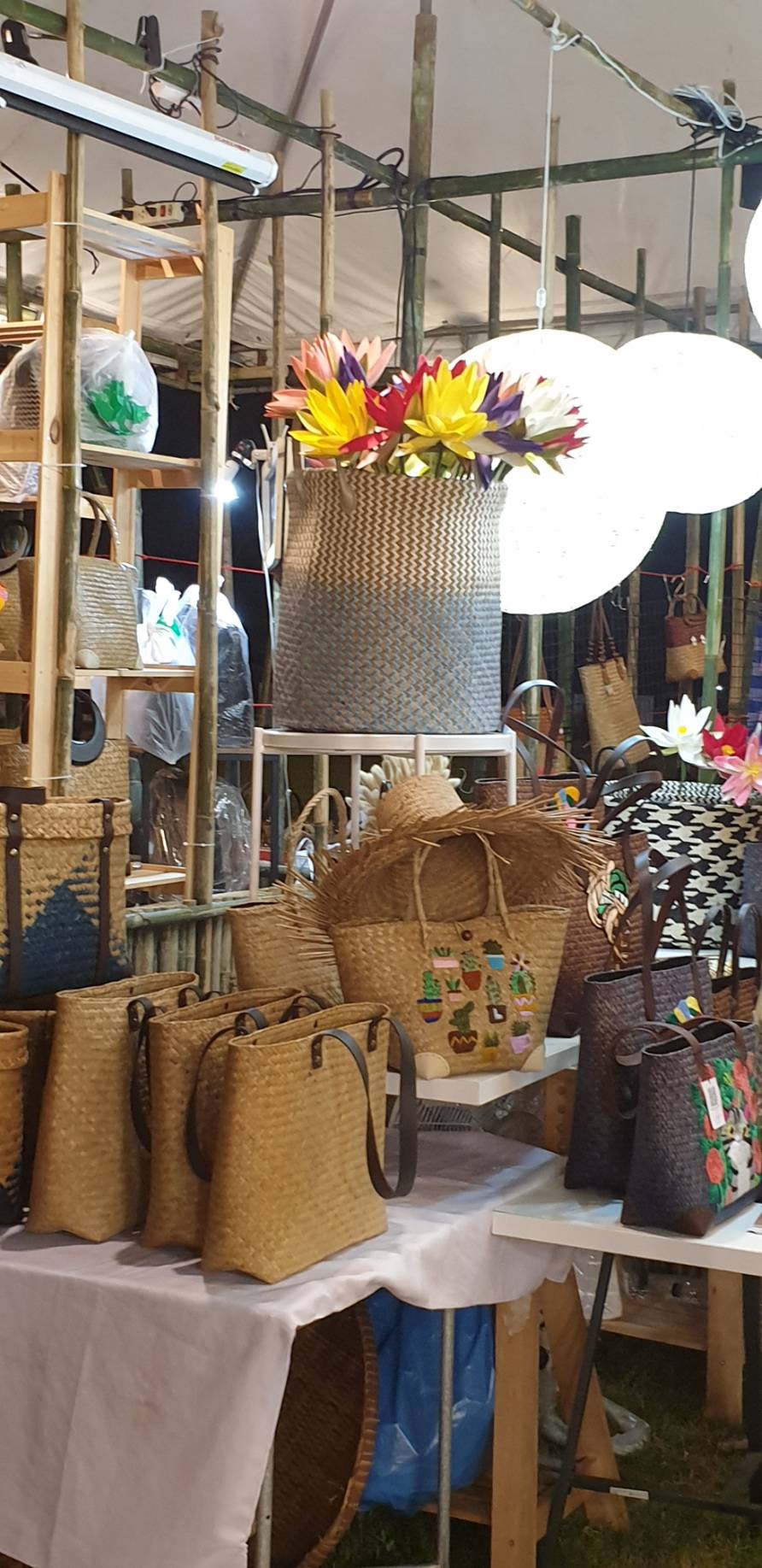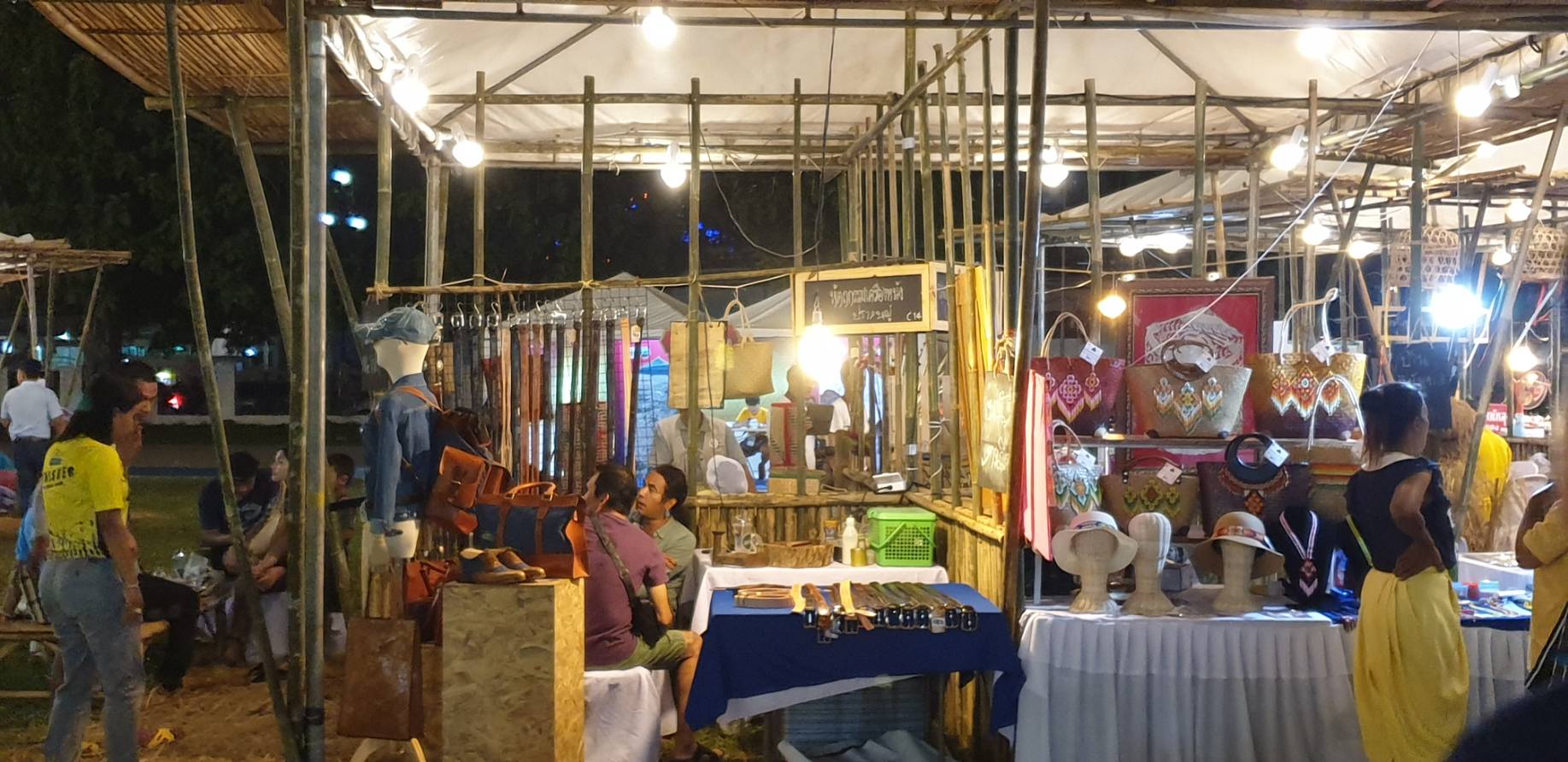 Moreover, at the fair, you can learn the way of life and culture of our local people;
The clothes that were dyed with natural colors.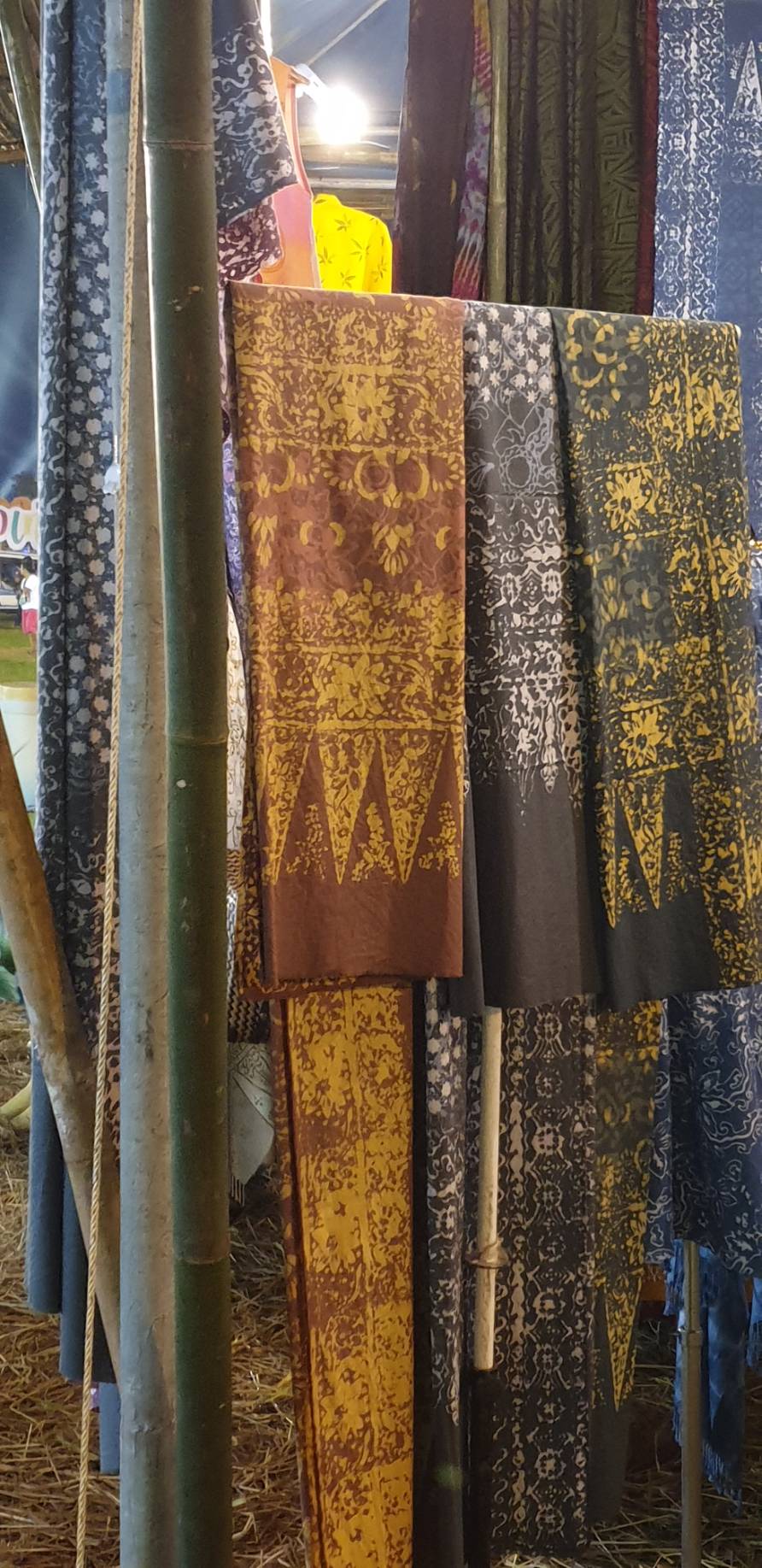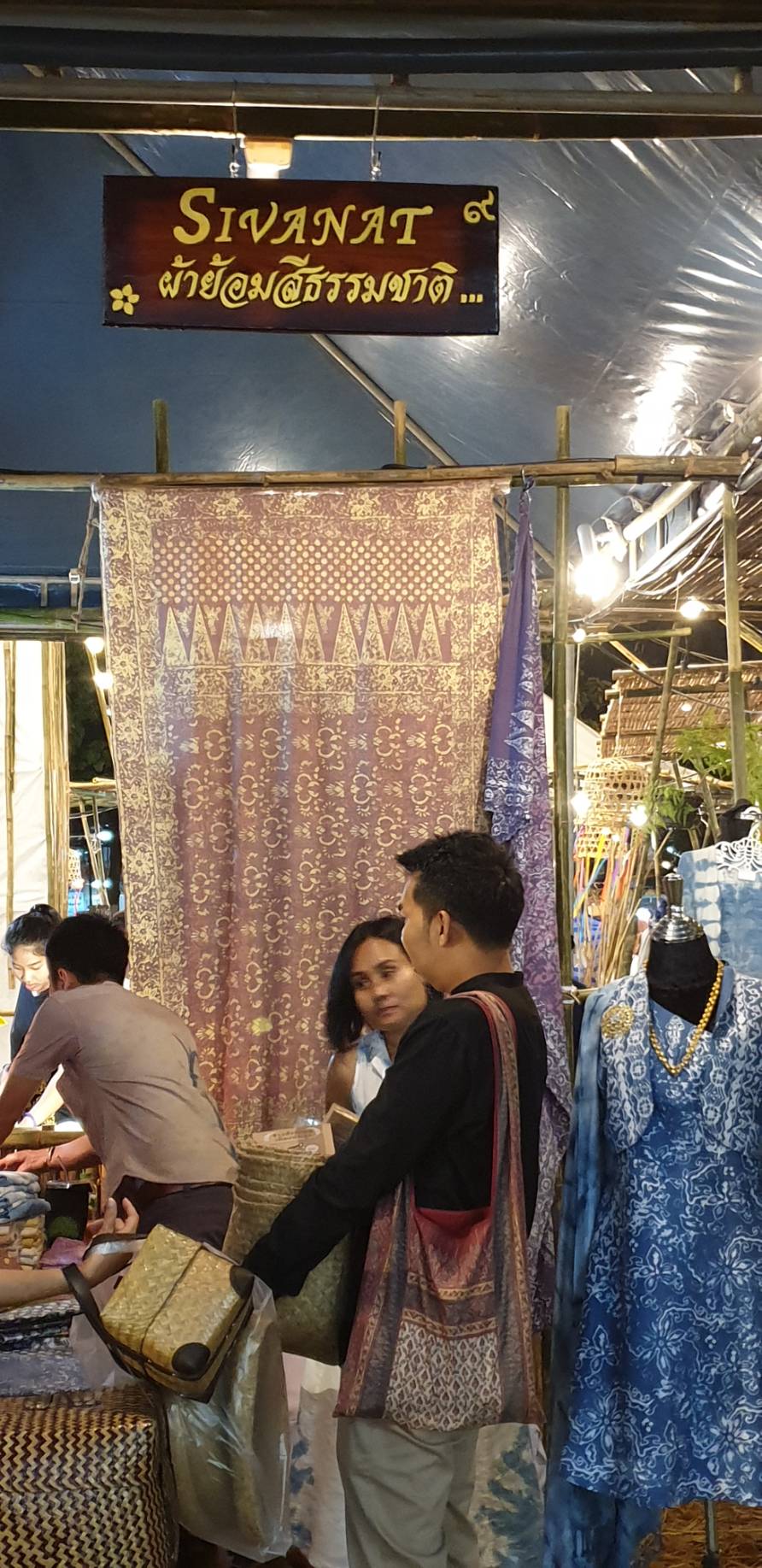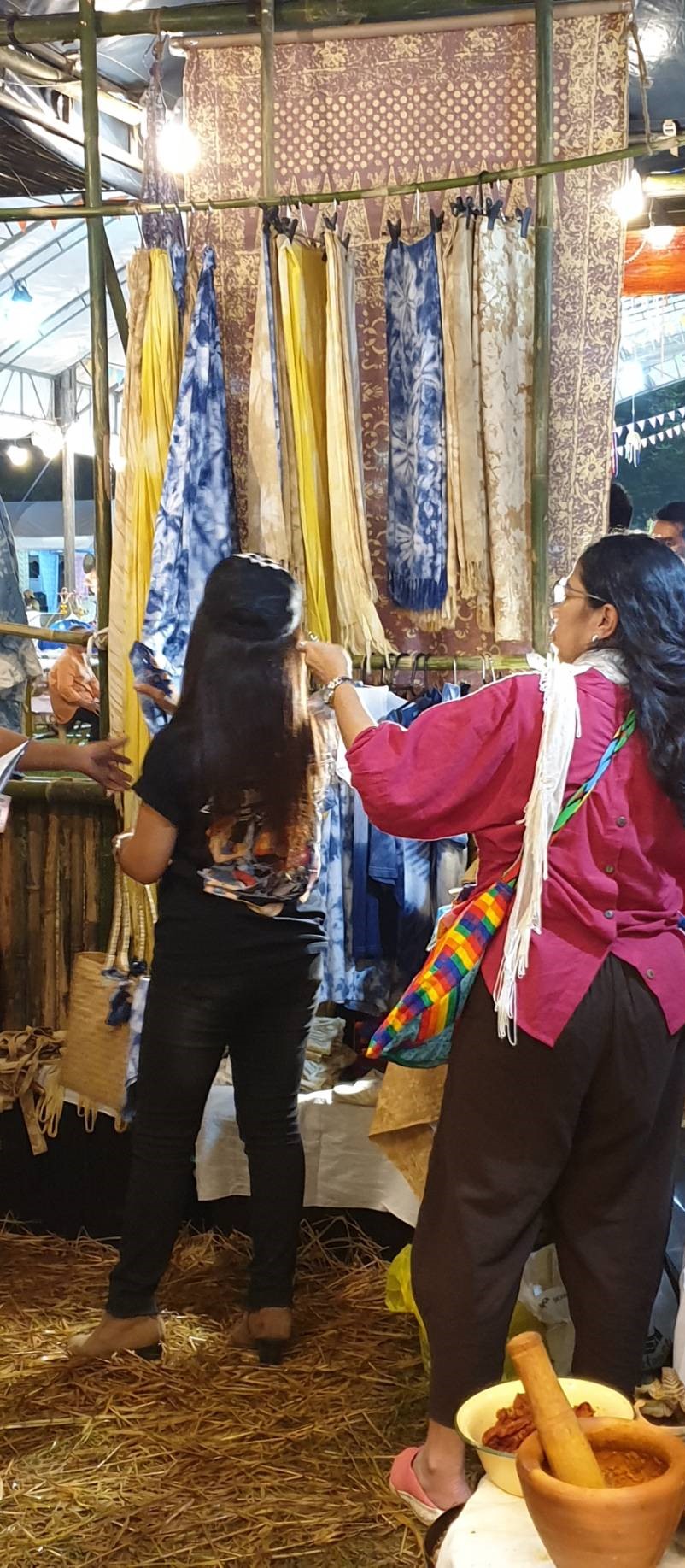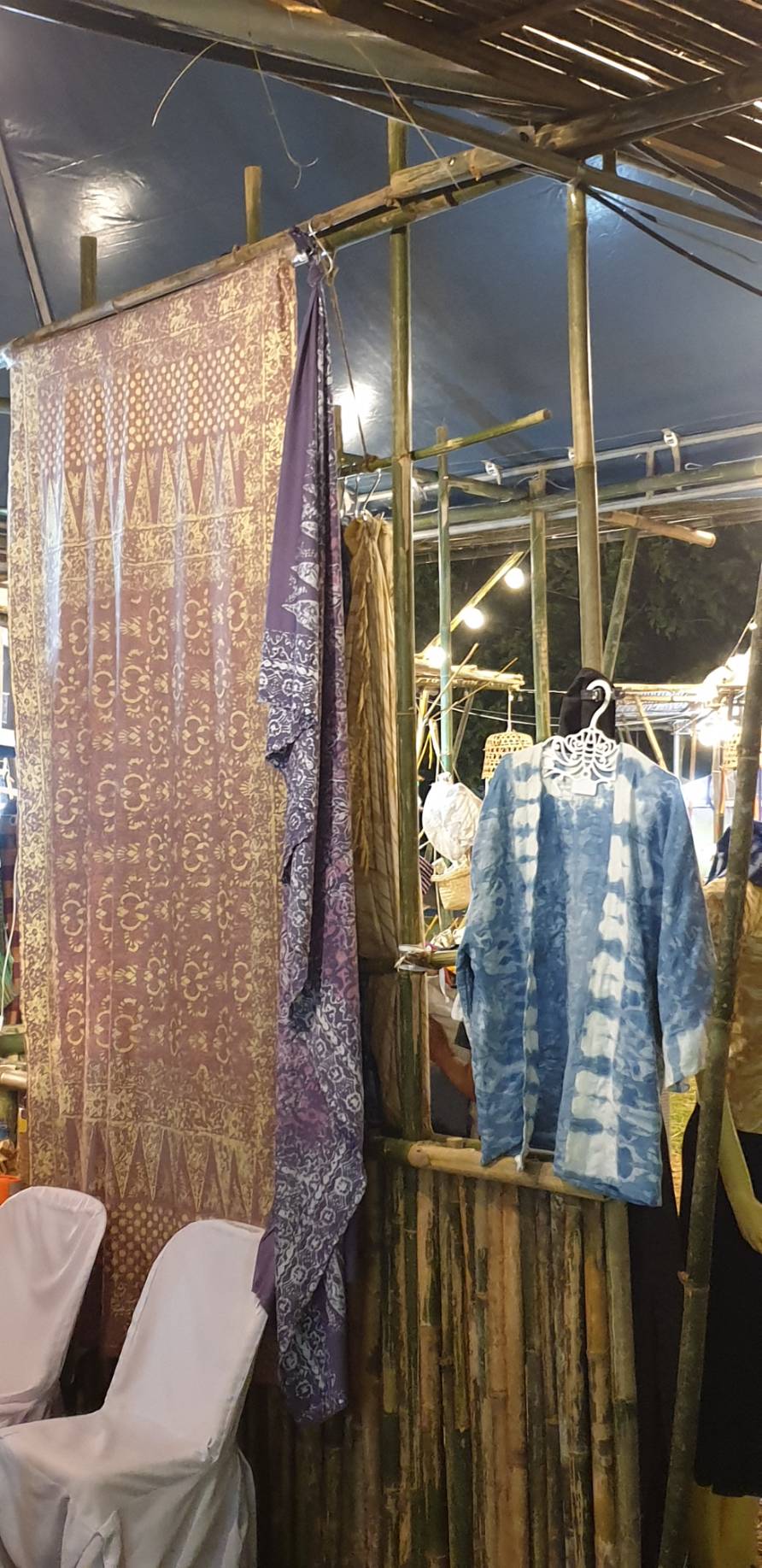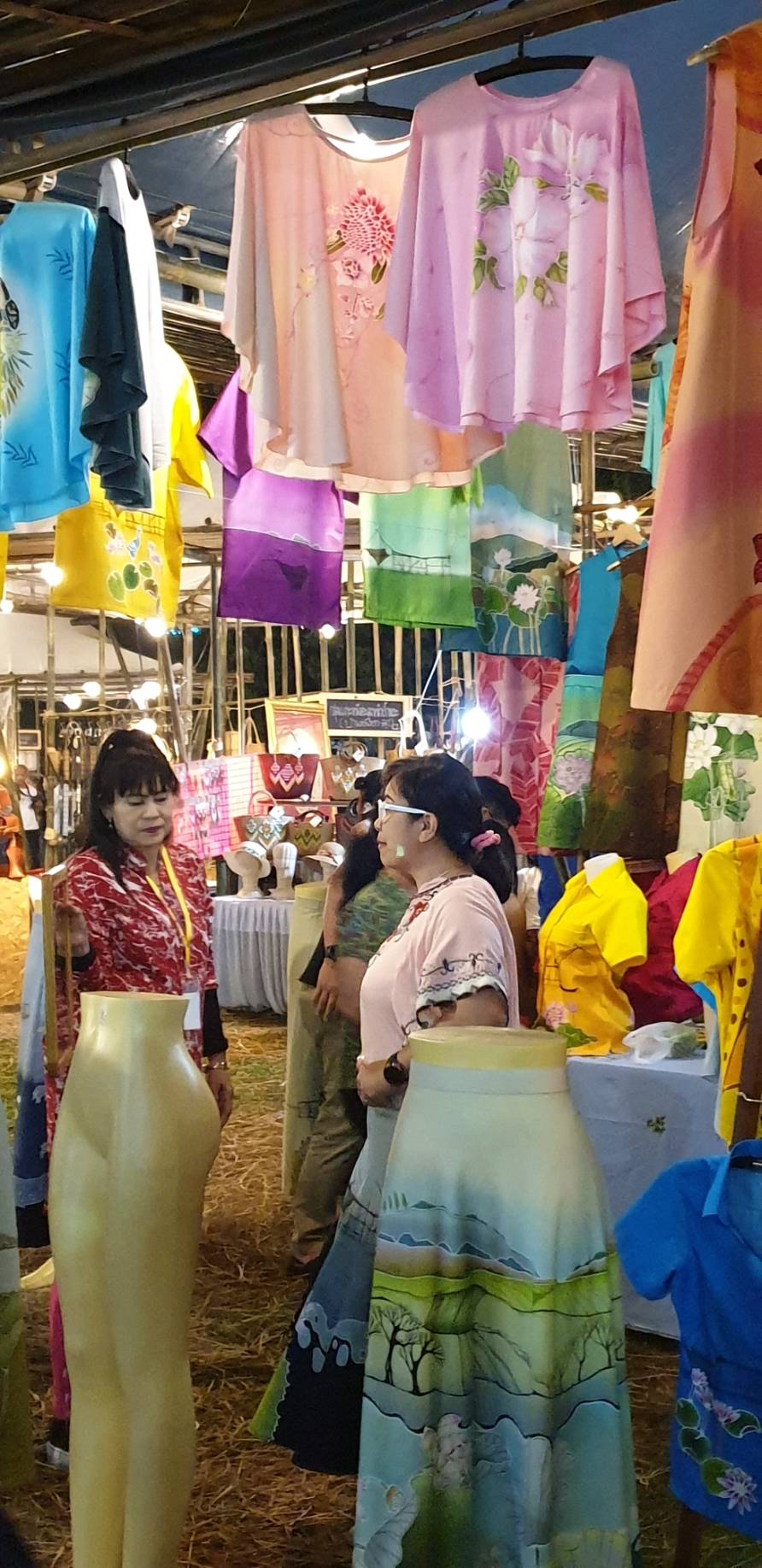 The magnificent Southern traditional dress and decorations for "Manora" dancer.
If you are interested in this dance, you may find more information in wikipedia, https://en.wikipedia.org/wiki/Menora_(dance)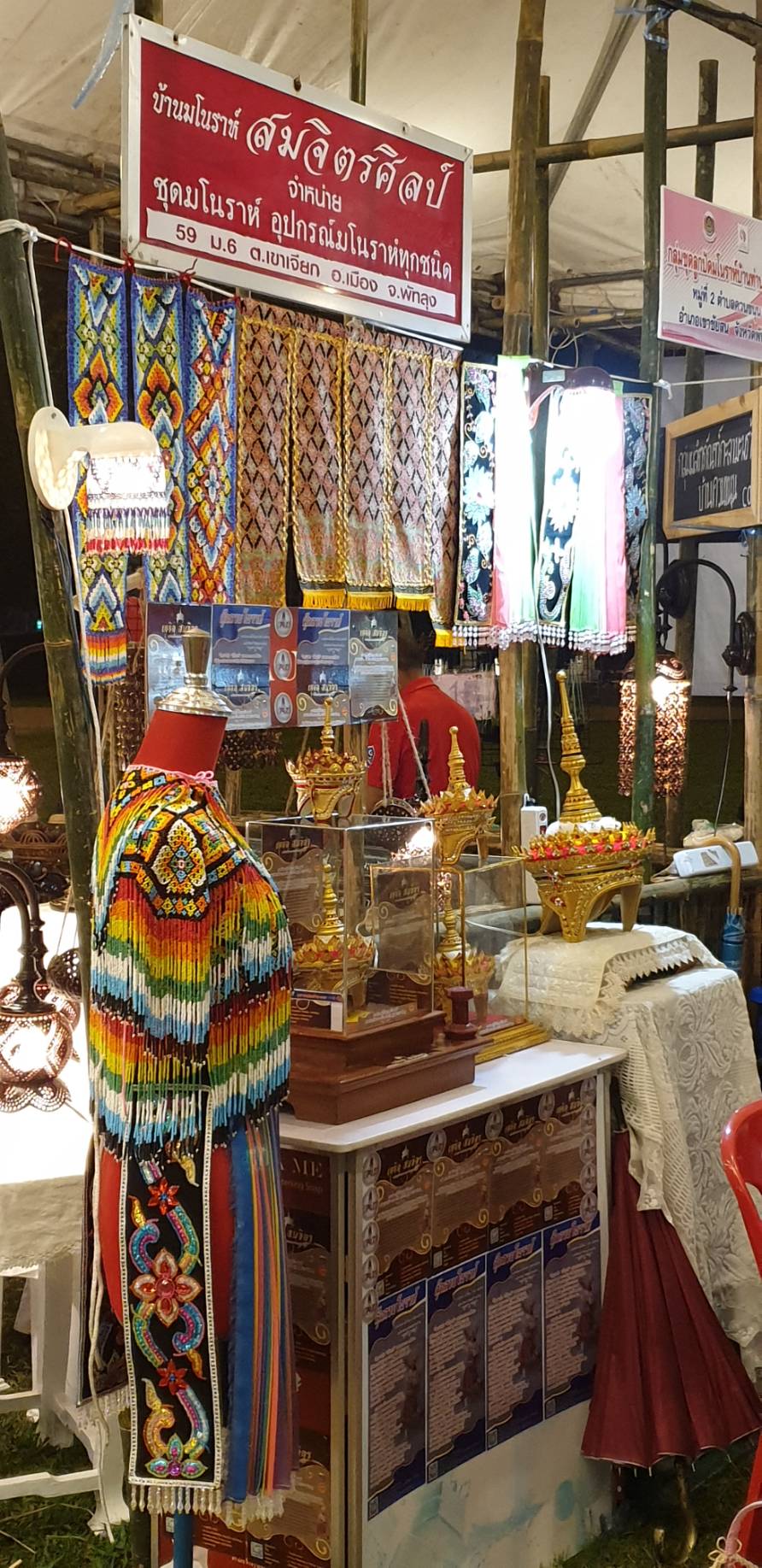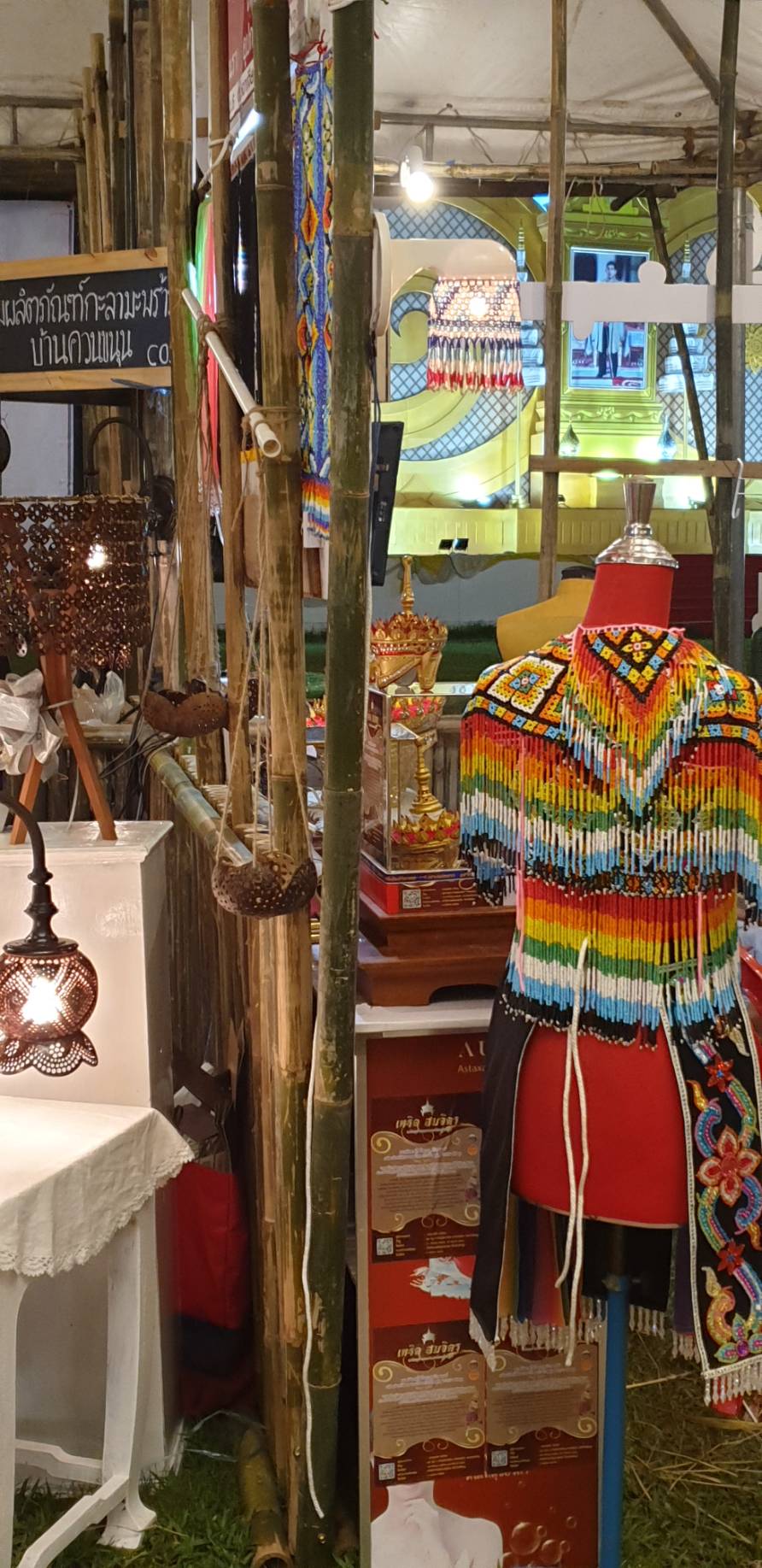 If you can notice, in the left side of the above picture, there are coconut shell products that have beautiful carving styles; table lamp, hang-over lamp, hang-over pots for small trees, etc.
For the environmentally friendly purpose, the shop at the right of the below picture transforms plastic bottles into brooms.
As you can see, if we use natural products as partly shown in the above pictures, we shall partly save the world, for sure.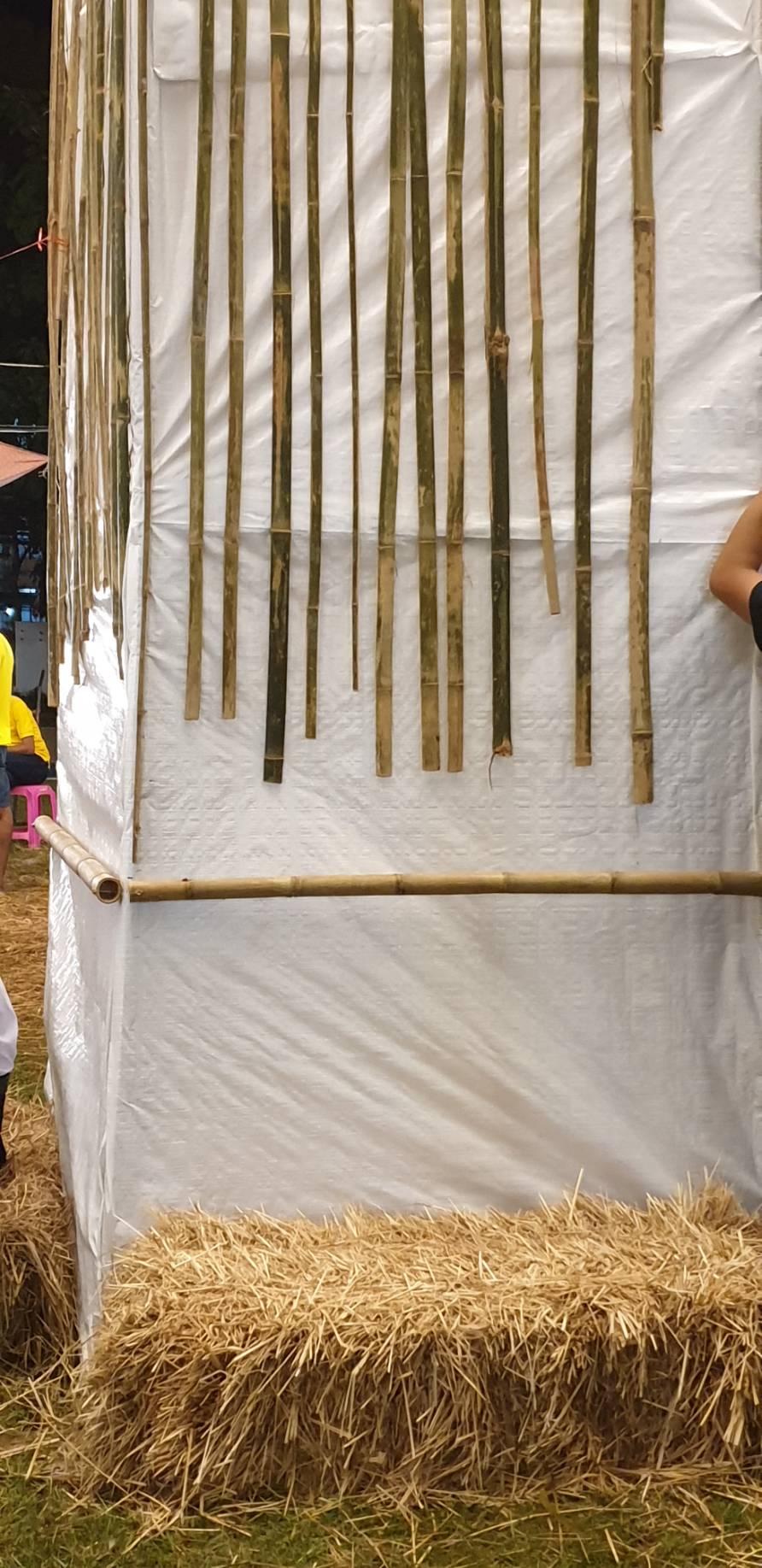 So, Let's use Natural Products!
Starting now.....at yourself!