It's a lot of fun taking my Blurt Shirt out for a spin. Being such a Blurt fan I literally get a thrill wearing my Blurt Shirt! I know I'm gonna have a great day every time I wear this shirt, and so far that has been exactly the case.
I have to hand it to @junglegirl for putting the design together and having it made. If anyone else in Thailand wants the same shirt, just message @junglegirl and she can have one sent to you. Unfortunately the company that makes it will only mail it out with-in Thailand.
This day I was riding around town in the city of Hua Hin and we stopped at two markets. The first one was more of an outdoor eatery kind of place where they also have live music, and the other one is an old world market. Take a guess which one I like best!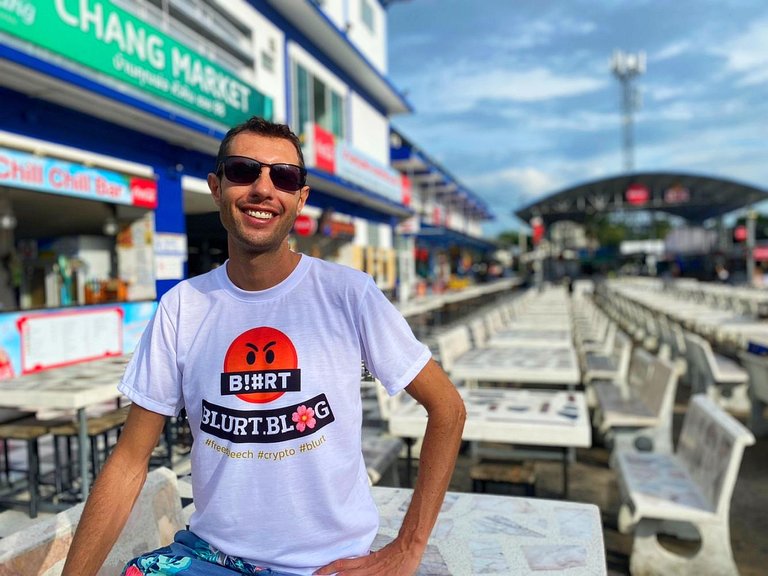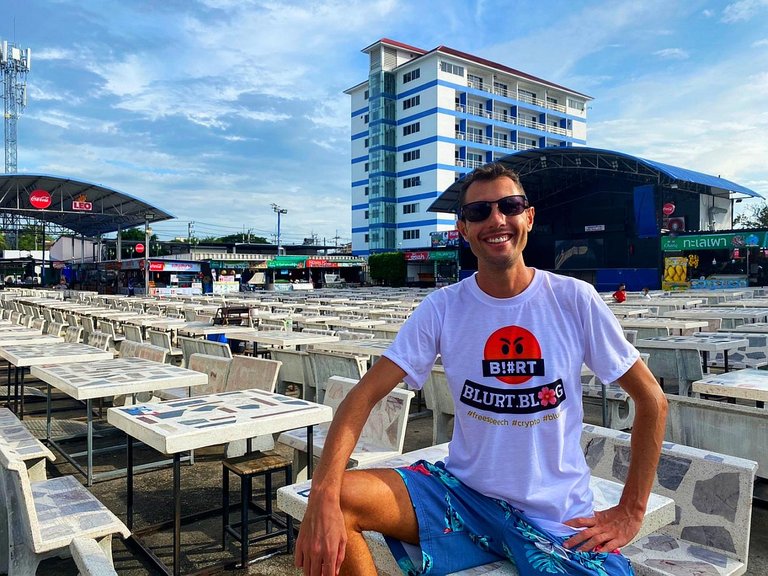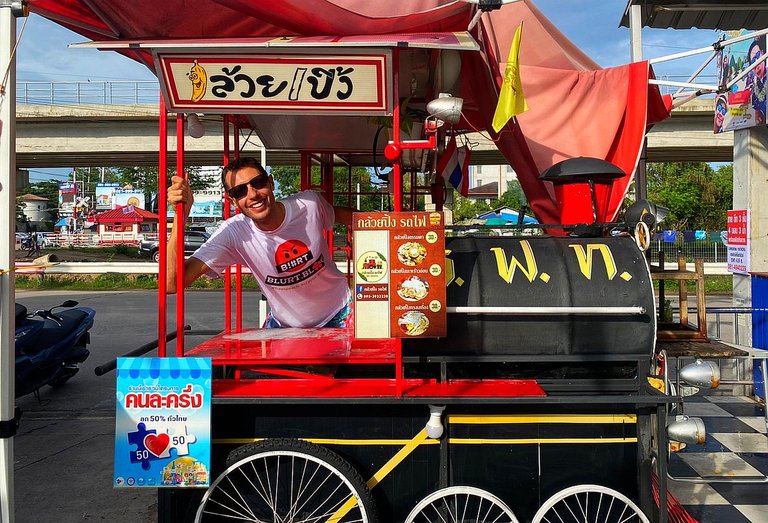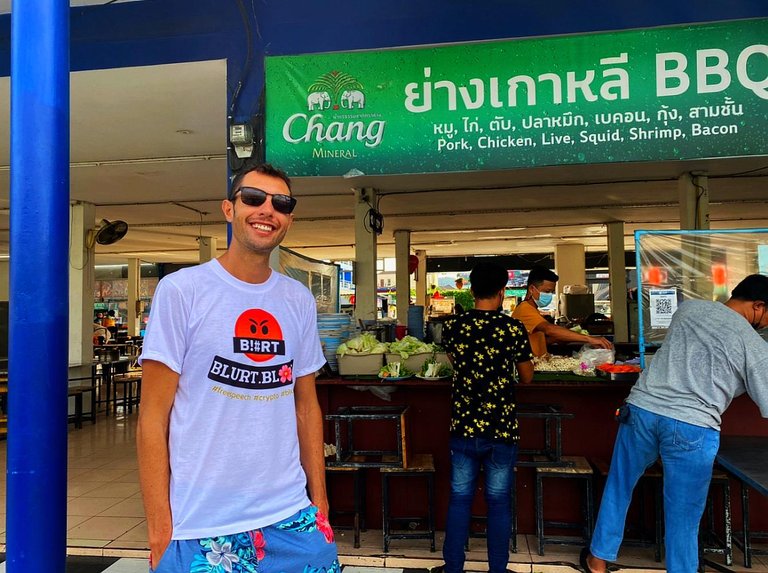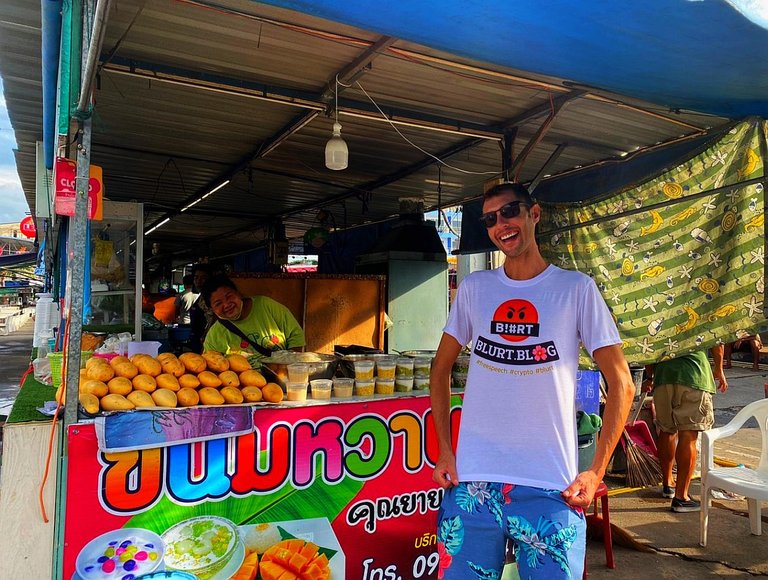 Now to the old school market. This is the place to find a deal and where I buy all my fresh fruit and vegetables and more.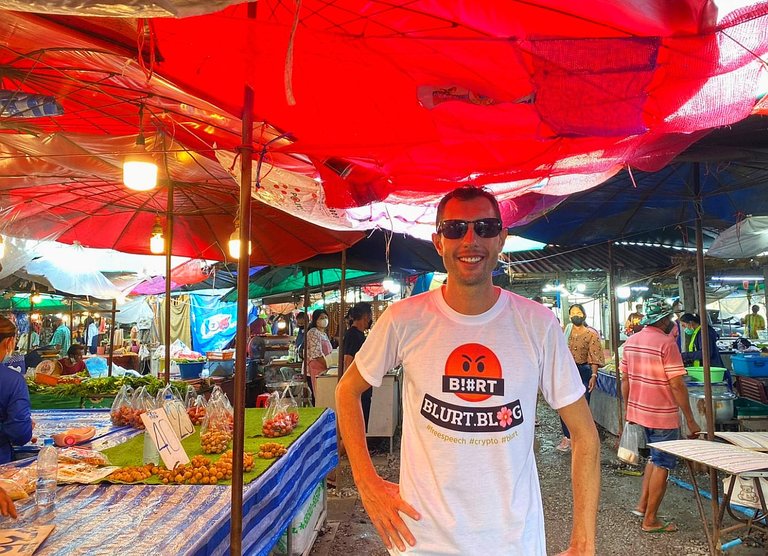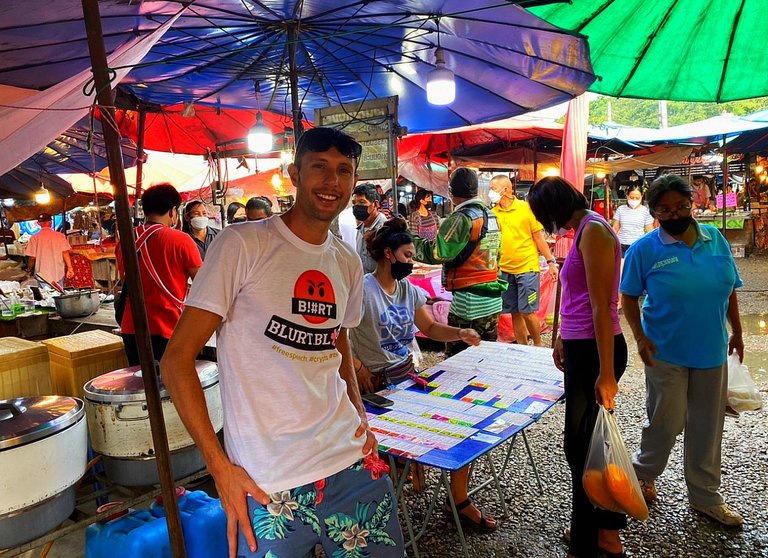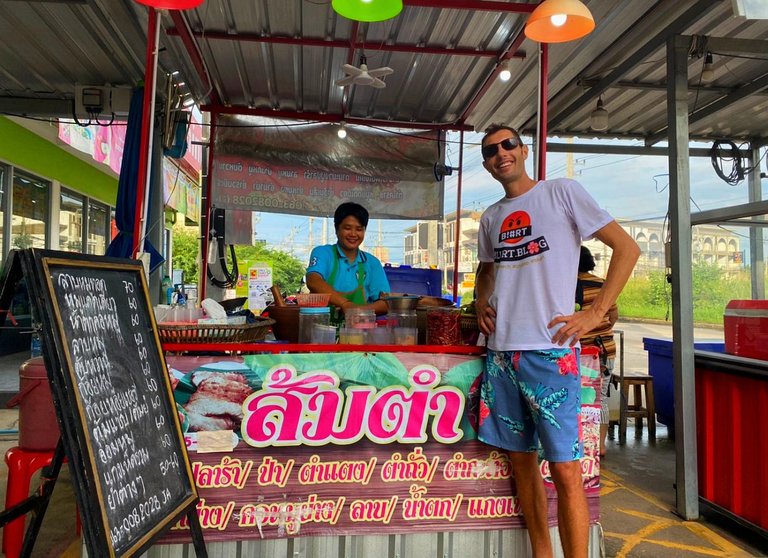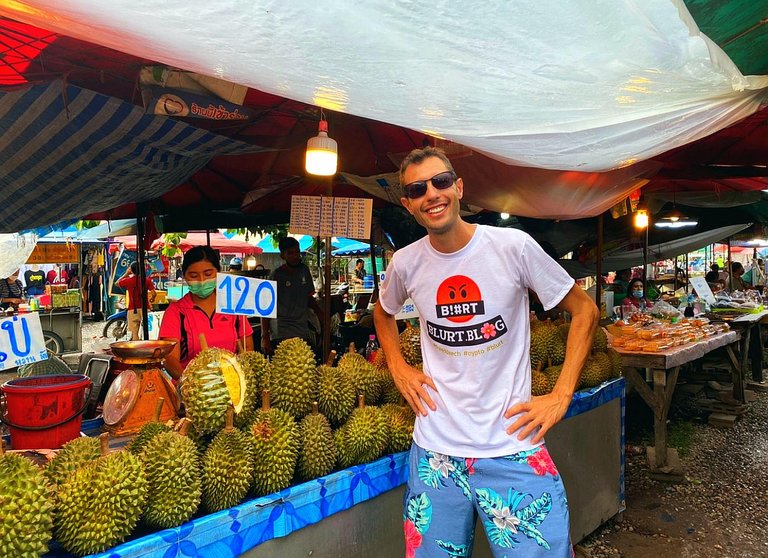 It's durian season. The stinky cheese fruit! People love this stuff, but it's not for me...
Photo Credit: @junglegirl!

Click here to join!
Click here to learn more!