Bodegas Lustau is considered a world-class benchmark for top-quality wines and has been awarded the Best Spanish Winery in 2011 and Best Sherry Producer in 2014 and 2016 by the International Wine & Spirit Competition. source
And rated in the top 10 places to visit in Jerez on Trip Advisor, this place sounds like it was worth a visit. It's 28 euros for the tour, and you have the opportunity to taste 10 (or so, I forgot!) Sherries during the hour long tour of the Bodega.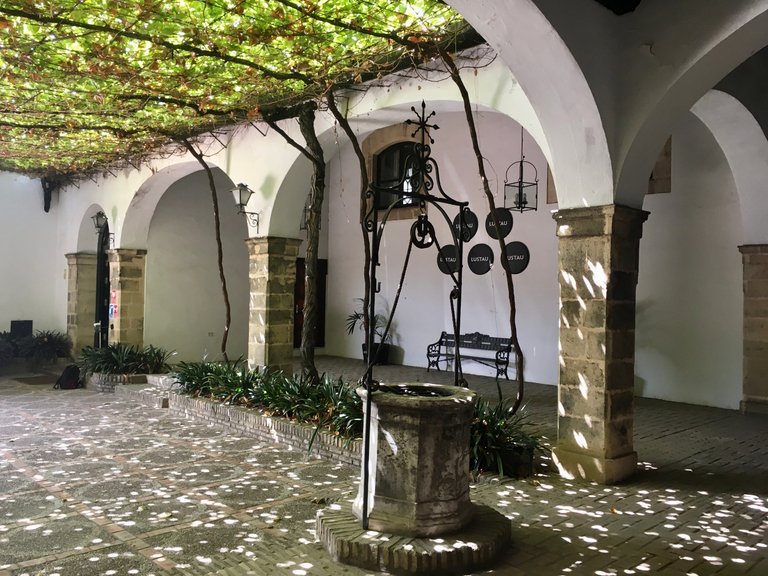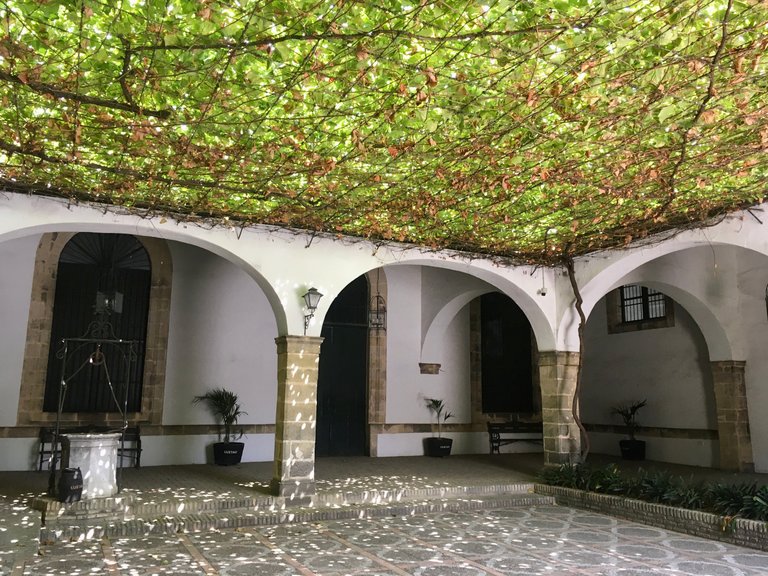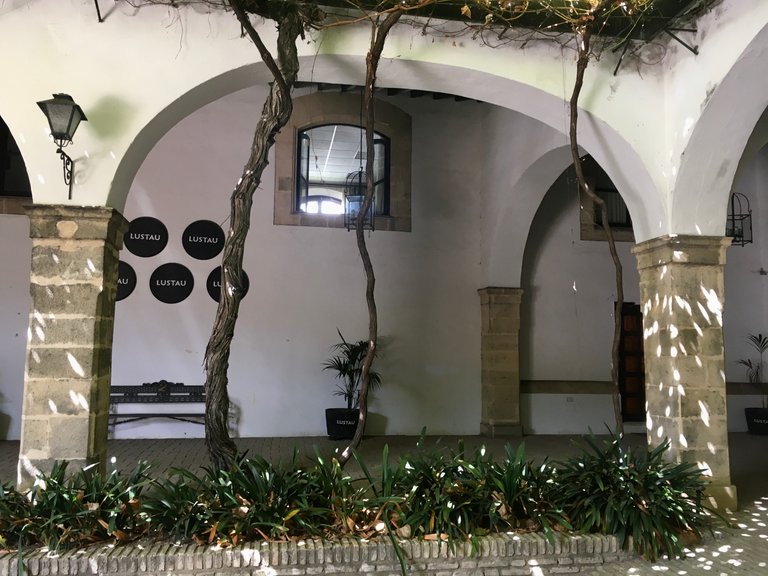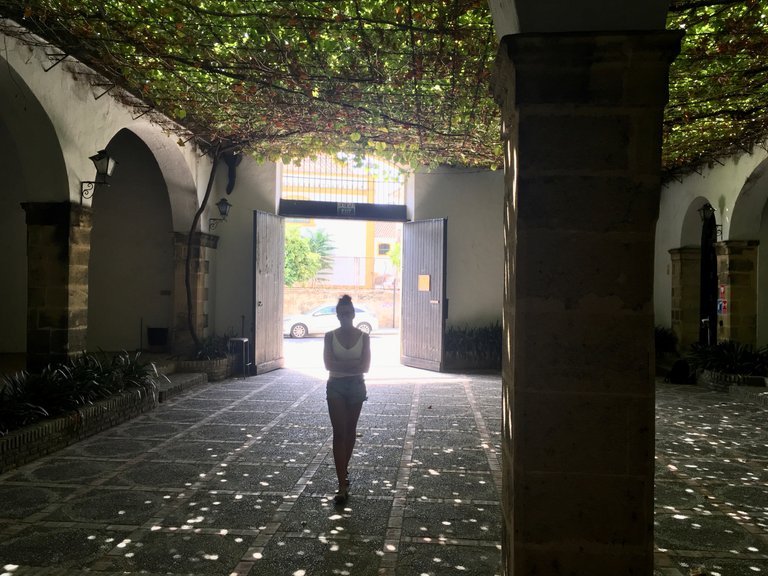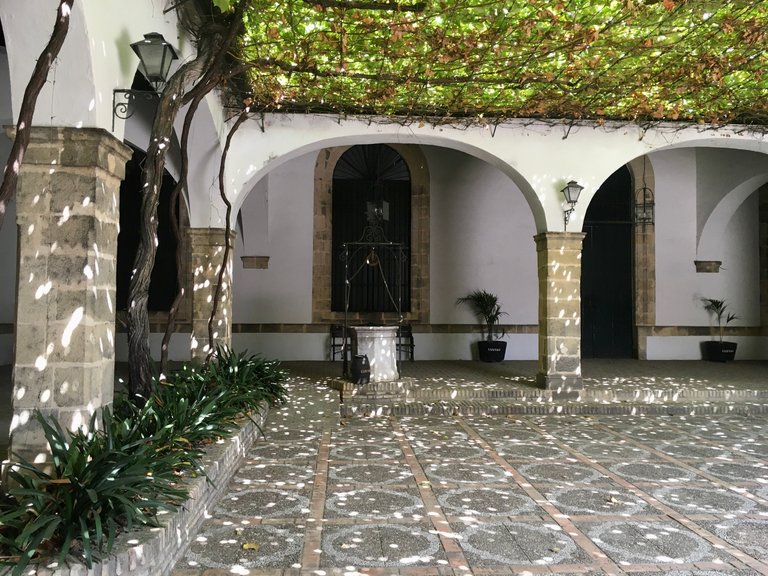 The courtyard (as shown above) is superbly lit with the sun trying its best to peak through the vines covering the roof. A photographers dream, and the iPhone doesn't really do it justice.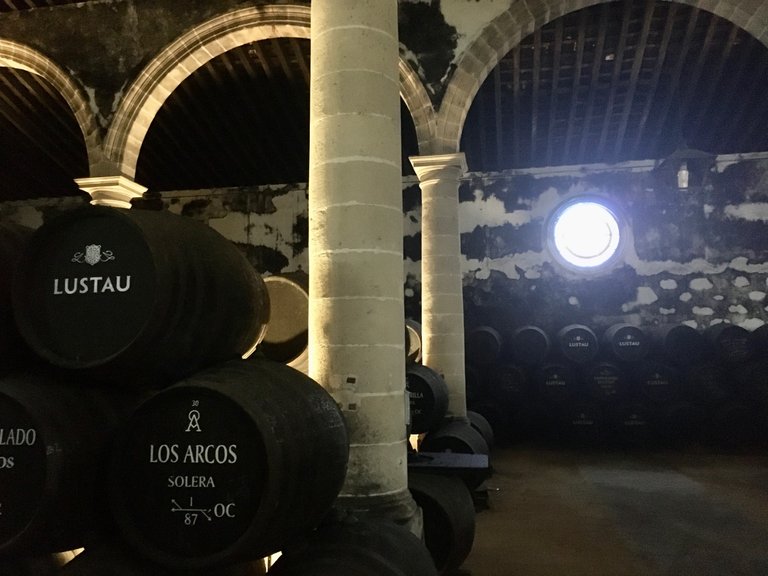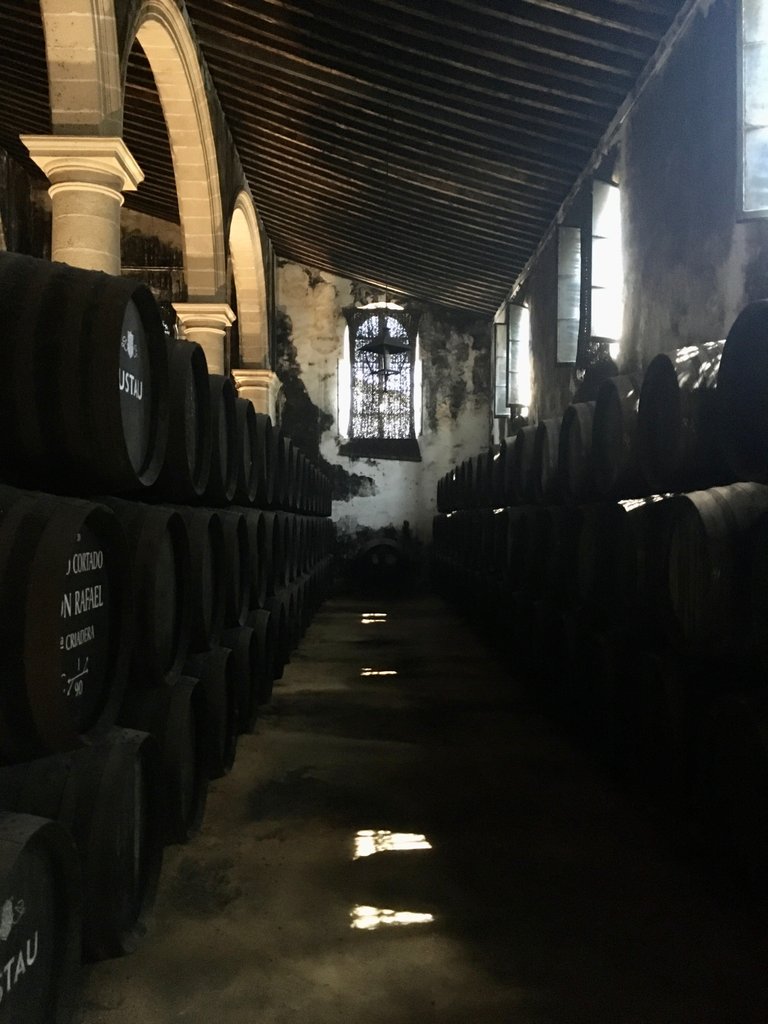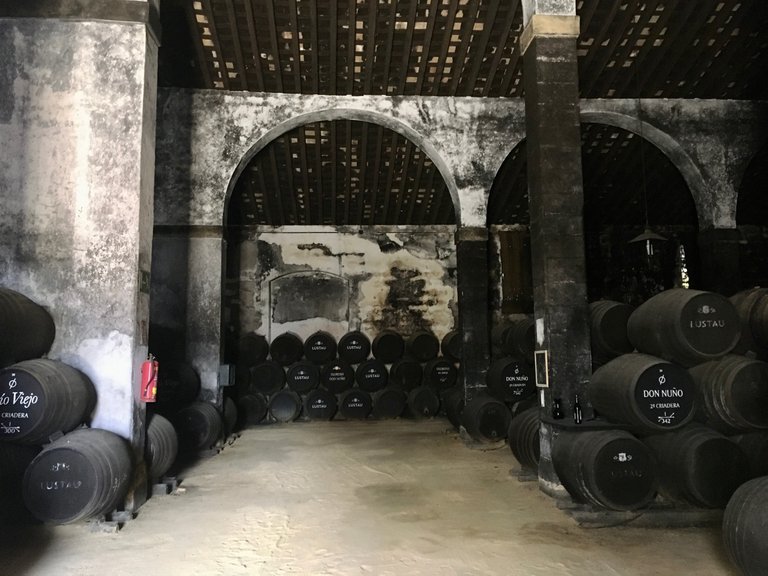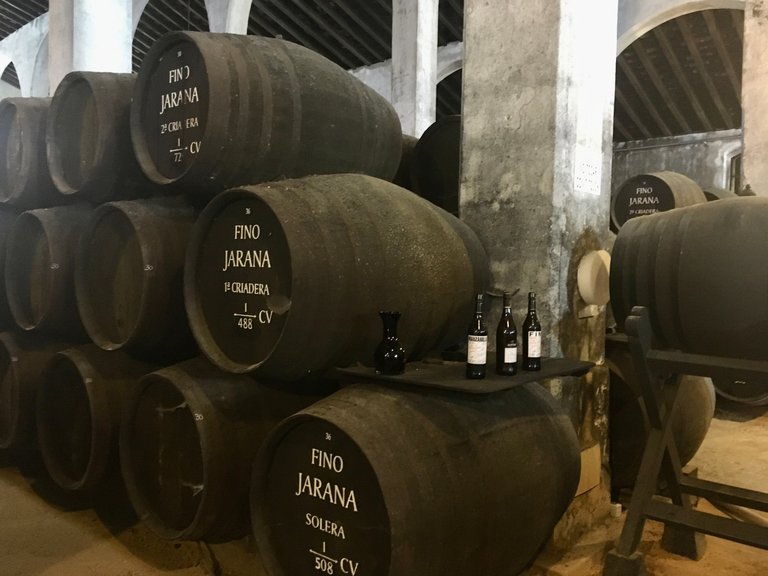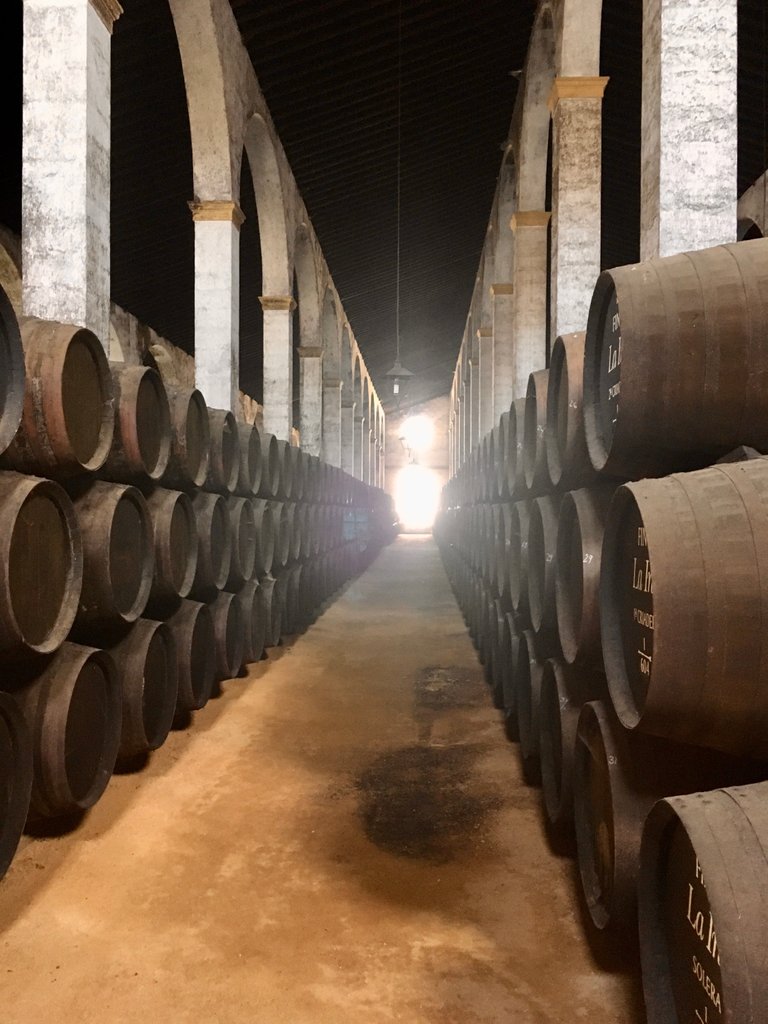 So many barrels!
The Sherry is aged in 6 huge buildings that have been renovated to suit the temperature and humidity required to produce top notch plonk.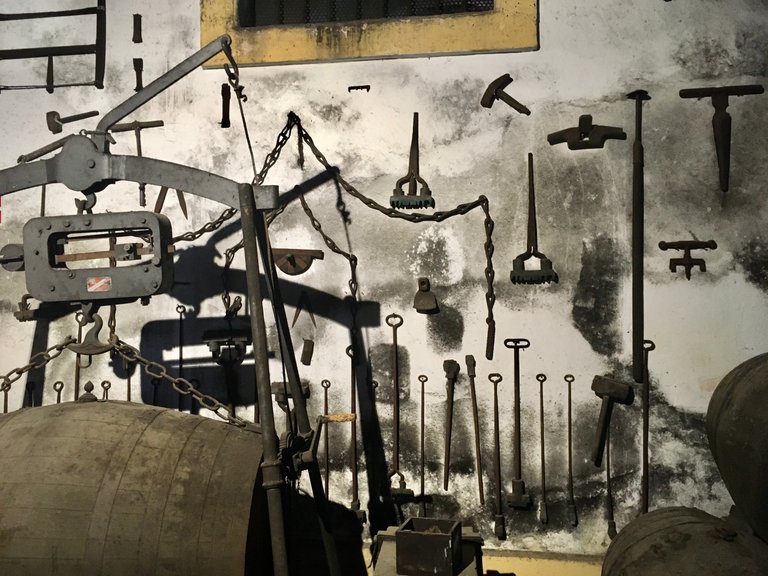 Not to be confused with an ancient sex dungeon :O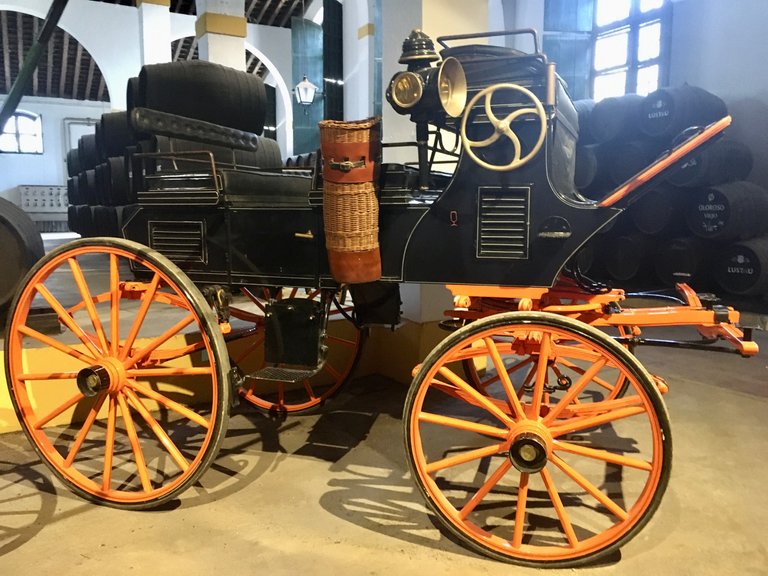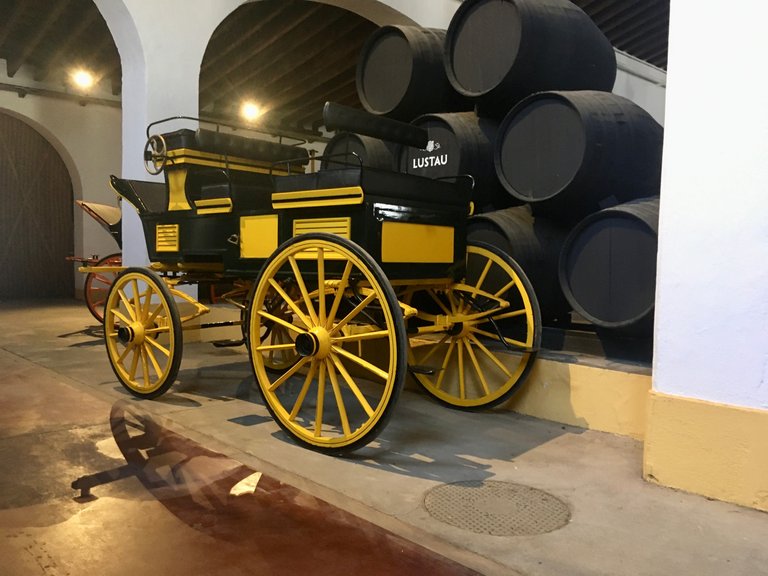 Delivering the goods on these things probably took longer than the production process.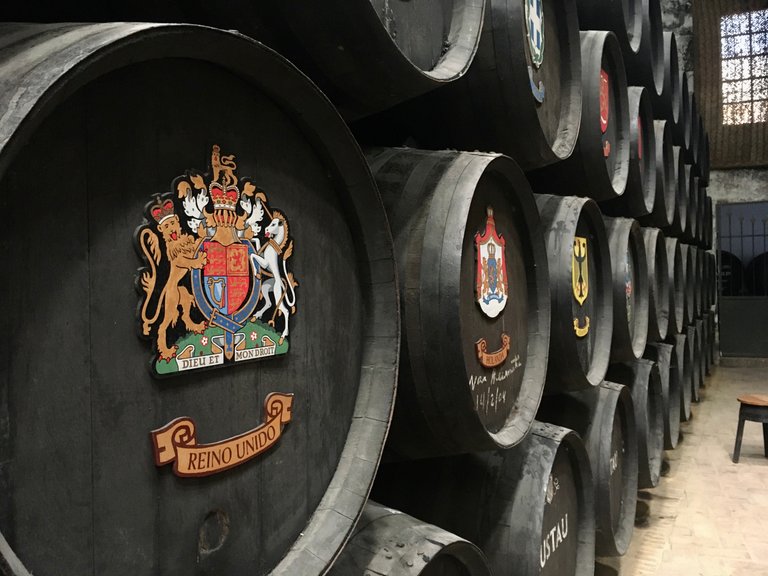 And more barrels to indicate how far and wide the Sherry is exported.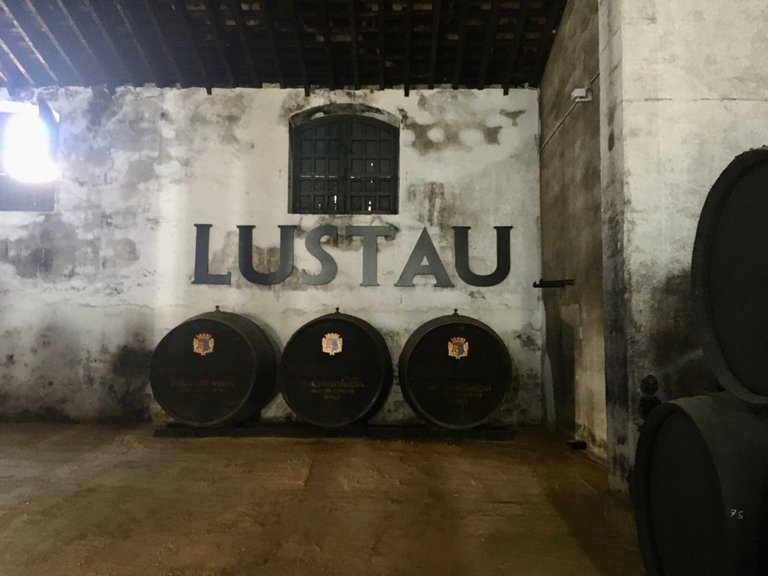 I love spending time in historical places, especially when fed fine alcohol. We purchased a bottle of Lustau from the souvenir shop and will be consuming it on ice, sometime this week.
Drink responsibly and have an awesome week!
Ash