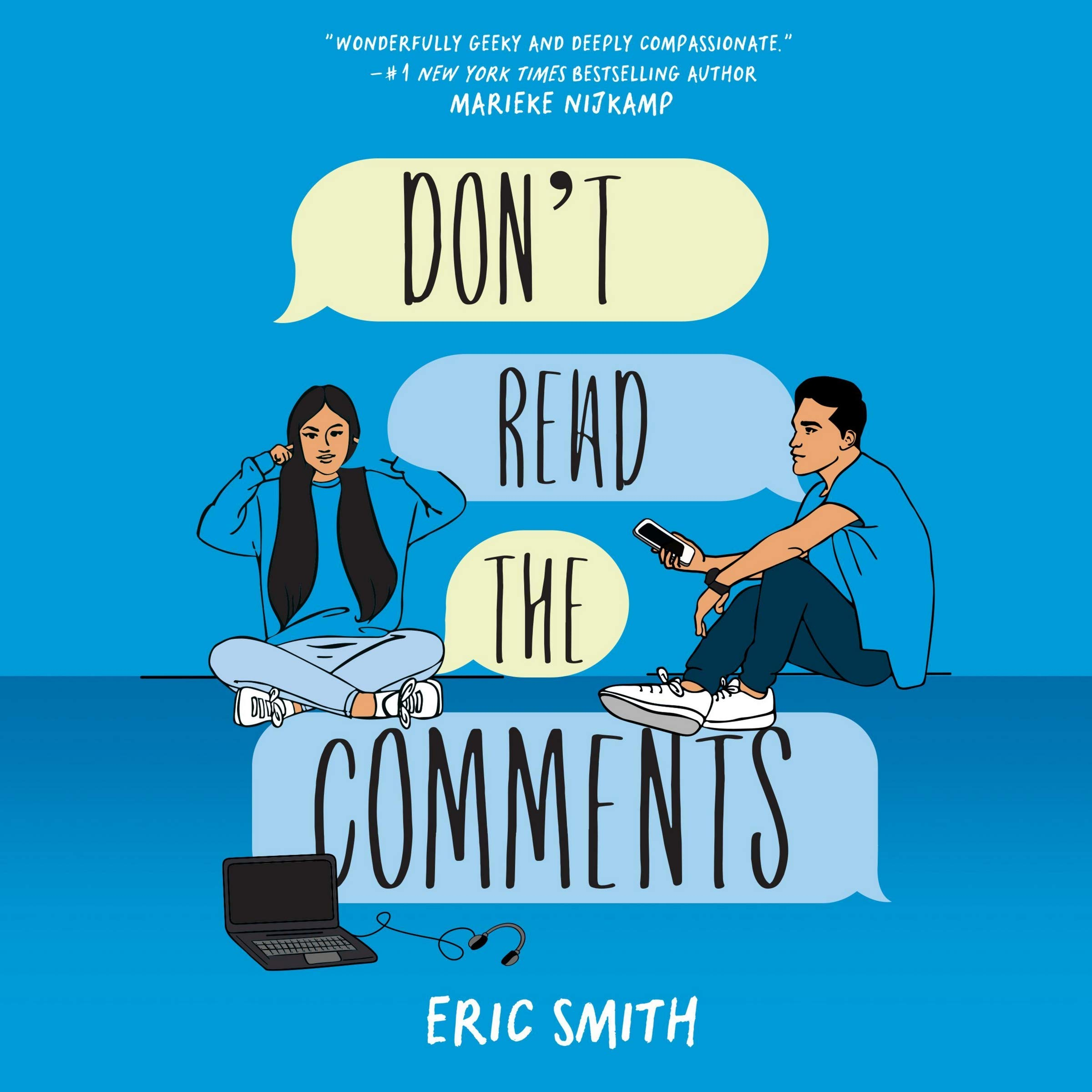 "I think if you're going to be a monster, you should at least have the courage to tell the world that you are one."
Reclaim the Sun: the year's most popular online game. With a vast, gorgeous universe that hides trillions of randomly-generated planets and a focus on collaboration and exploration vs antagonism and combat, its no wonder why our characters find so much hope in this platform. D1V is a popular streaming gamer leading quests through the universe with her #AngstArmada. Offline, she's Divya Sharma, using the sponsorships and ad revenue to cover rent and pay for her mom's grad school classes.
Aaron Jericho, an aspiring game narrative writer working at ManaPunk for the summer, meets D1V and strikes up a friendship. But offline? He's fighting the familiar battle between the dream that entirely consumes his world and the officious medical career that his parents are pushing him towards. Our characters disappear into Reclaim the Sun to escape the real world, but the game ultimately brings the real world to them, with the emergence of online harassment that quickly turns into real-life doxxing and threats from a notorious group of trolls, the Vox Populi, who believe that D1V and everyone around her are taking up too much space in the virtual world, a world that ultimately stands for everything D1V cares about.
As someone with her entire life on the internet, this hits hard. Divya's best friend and D1V's brain behind the streaming, Rebekah, has already experienced real-world harassment. The events of the book send her into a spiral not unfamiliar to many women on any internet platform. The balance in this book between the beauty and magic in Reclaim the Sun, the connections it creates and the creativity it inspires, and the vicious, evil intent and misogyny behind groups like the Vox Populi, and ultimately found in those unwilling to deplatform hate for fear of losing sales, is spot-on.
The heart in this book, though? That's spot-on too. From Divya's omnipresent love of the beauty in Reclaim the Sun's randomly generated worlds that is surpassed only by her love for her mom, to Aaron's masterful storytelling that seeps into other obvious aspects of his personality, to Rebekah's literary names and #bookstagram (!) references that hold her together just as much as her friendship with Divya, to Aaron's friend Ryan's sketchbook-in-hand, "she doesn't need saving", constantly supportive-while-calling-you-out attitude, this is everything I didn't know I wanted and more.
Personally, I'm not even a gamer, unless you can count Animal Crossing and the OG DS era Harvest Moon, or my ongoing Neverwinter Nights campaign with crappy graphics on the slowest PC known to (wo)man. I saw quite a few people saying that this book went over their heads because they aren't gamers, but I truly enjoyed the geeky-cool culture, the love letter to unabashedly loving what you love.
From the appearance of the con (GamesCon) and reading about Rebekah setting up in artist ally, Aaron dragging home junk-made-new to build his set-up, Divya and Rebekah going out for bad pizza and wonderfully cheesy arcade games, the slew of strange coffee shops, the sheer dedication to something (in this case, Reclaim that Sun) that one loves and finds full of magic against the backdrop of average life - all moments I loved and connected with on a very personal "that's me!" level. I didn't need to know anything about games like Reclaim the Sun, because Smith drew me a door to that world, welcomed me in, showed me around, and invited me to stay awhile.
I admit I did read (at least some of) the comments on Goodreads before sitting down to write this review. Curiosity bests me, as I feel I need to know what other people are saying. I usually disagree with about 75% of what I see, but I digress. I saw quite a few along the lines of "some YA resonates with me but this one specifically seemed directed only towards the target demographic". I disagree with this as much as I'm simply genuinely excited for myself. Being that odd, on the cusp group between Gen Z and Millenials, it's not often that I read books in which I feel that I can see myself in the characters. I rarely feel that I connect so well with a book and its characters on such a relatable personal level.
This book is also a beautiful representation of something a lot of modern YA books stay away from entirely - "true" Gen Z characters, internet culture and its infinite dark sides, and the way the socio-economic disparities affect a group close in age, location, and spirit, but in different demographics. I greatly appreciate a story's ability to give nuanced perspectives on real issues while still letting the story be, well, a story. The relatability, the heart, the magic, the adventure, they don't die for the sake of sharing a message. They don't back down from the fight, either. And though this story will age, though generations ahead might laugh about our soon-to-antiquated technology, well, I'd file that under "why I have both a record player and cassette deck in the year 2020". For all of their other joys, I love a book's ability to chronicle the "right now", both because this is how we're currently seeing the world and because in 20-30 years, our tech will be the height of cool again.
Much of what I loved about this book can be attributed to how deeply it resonated with me, but I don't think in this case that this is bias so much as it is Smith doing an incredible job writing for his target audience, and an equally incredible job writing books for people who were geeky teenagers and are now geeky young adults trying to find their place in the world. Beyond very obviously loving the plot and the characters (and the heart!) of this book, though, I found it very immersive from start to finish with effortlessly engaging prose and compelling voice. It's well-paced and brimming with encounters that keep you reading, from discoveries in-game to changes in the real world. I don't always "marathon" books anymore, but I definitely did a glorious, one-sitting read for this one.
From the culture (and Philly rep!) to the characters, the heart and enchantment to the fight against racist, misogynistic evils and toxic internet culture, I highly recommend Don't Read the Comments to just about anyone. I was gifted an ebook copy, but I loved it so much that I definitely will be buying my own physical copy for my shelves. Above all, this delivers a dose of hope that I think we could all use right now.
You can check out author Eric Smith and find links to buy your own copy of Don't Read the Comments here: https://www.ericsmithrocks.com/
---
-----
If you like the content I produce, consider checking out my website or supporting me on Ko-Fi. Thanks for reading!