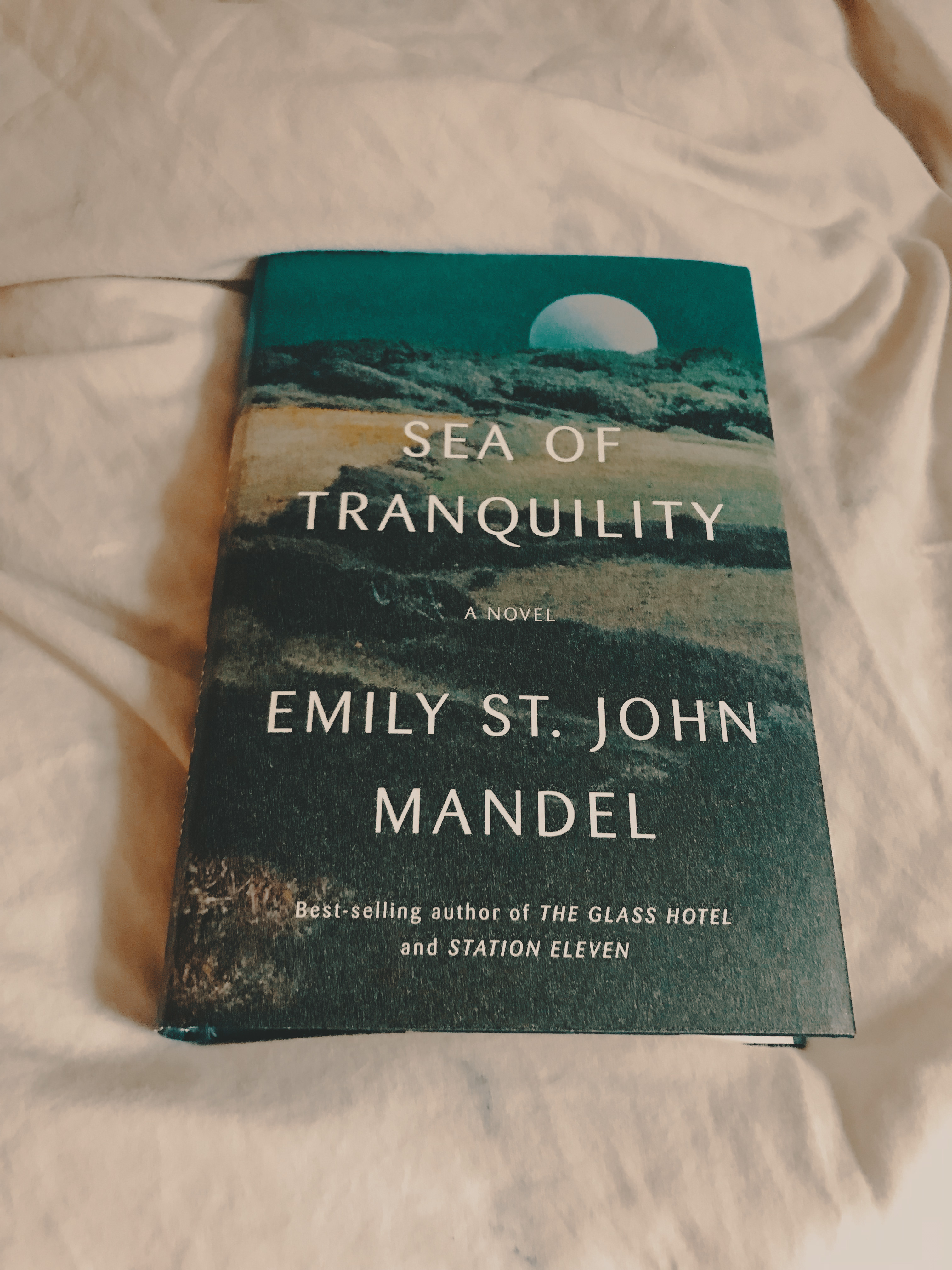 "Isn't that why we're here? To leave a mark on wilderness?"
I recently finished Emily St. John Mandel's Sea of Tranquility only to immediately want to read it again. While I might be biased, as a devout lover of Station Eleven (though I have not broached the confines of The Glass Hotel yet), I was enamored by this new release so much so that I feel I can no longer pick up another book in its stead. Mandel has always had a way with words, but the fresh, exploratory nature of this work sets it apart from anything I've ever read before, save perhaps Mandel's own previous works.
"Is this the promised end?"
As might be expected, there is a great humanistic aspect to this work that equally pervades Station Eleven. One might suspect on reading the inner fold of the dust jacket that this is simply a copycat of what made Station Eleven successful, a novel that traverses the human connection within the vast and inevitable societal collapse and the context of a world-wide pandemic, but this (aside from the beautiful prose and gorgeously fleshed-out characterizations) is where the similarities end. Mandel has created a work that simultaneously heals us from the past few years while also addressing the deepest fears and darkest caverns of what humanity and the things outside of our control have to offer.
I was hooked from the first line. "Edwin St. John St. Andrew, eighteen years old, hauling the weight of his double-sainted name across the Atlantic by steamship..." Mandel sets out to impress us, subtly, with her skillful prose from the very beginning, and it is this combination of talent and exquisite detail that immediately pulls the reader into the story. As we've come to expect from Mandel, this work is told amidst shifting timelines, weaving a tale of interconnected characters that are simply bringing us along for the journey.
All of our characters experience a strange anomaly; a series of misplaced violin notes played in an airship terminal echoing throughout time. A futuristic detective from the Night City sets out to investigate each point in time, and subsequently discovers a series of upended lives, an earl's son consumed with madness, a writer trapped far from home as a pandemic ravages Earth, a childhood friend driven by a similar curiosity to understand this anomaly. This is the set stage for our adventure into this strange and compelling world of Mandel's creation.
It is hard to describe much of the beauty of this work without giving away the twists and turns that make it so compelling. While it is not a mystery in the conventional sense (and truly, it strives to defy genre at all, as previously Mandel has resisted the label of traditional science fiction and instead created works that fall under categories of historical fiction, science fiction, fantasy, speculative fiction, and autofiction among other things), there is a sense of mystery and discovery both that creates a slight aura of suspense, though it is by no means a cheap or overused cliché in that sense. Much of the beauty of this novel comes from the merging of otherworldly imaginings with distinctly humanistic reckonings, and I wholly enjoyed it from start to finish.
This is a pandemic novel in a certain sense, but it is also an exploration of the details that connect humanity. There is something in this novel that begins in the 19th century wilderness and ends on a Night Colony on the moon, and everything in between is just as poignant and relentless, just as compelling and striking. There is a much healing in this book as one could want, but there is also as much merit in the narrative as we have come to expect from Mandel.
One of my favorite aspects of this work beyond the simple talent with which is was written is the consideration of time travel, not as a highly detailed process with close attention to the semantics of varying theories, but as a vague and fascinating idea drifting out amongst the other vague and fascinating ideas that humanity has pondering over its time in existence. This is perhaps my favorite work concerning time travel, but again, it does not fixate on this point but rather explores the concept in that wonderful, abstract way that Mandel has.
As I said in the beginning, I am certainly biased about the beauty of this book as I adore Mandel's writer in general, but I am also deeply convinced that this is exactly the perfect combination of healing and escapism that the world needs, as we sit on the edge of two years in and out of a worldwide pandemic, facing among other things, loneliness, ennui, burnout, grief, and perhaps even the weight of living in general. I am only sad that I cannot experience this stunning work again for the first time, though I hope this review encourages some other lucky reader to do so for themselves.
If you are interested in purchasing this book for yourself, you can order it from The Spiral Bookcase, the independent bookstore that I work at!
---
If you enjoy the work I do, consider supporting me on Ko-fi, subscribing to my Patreon where there are more Patron-only posts just like this, signing up for my newsletter, or simply checking out the rest of my work on my site. As always, thanks for reading!