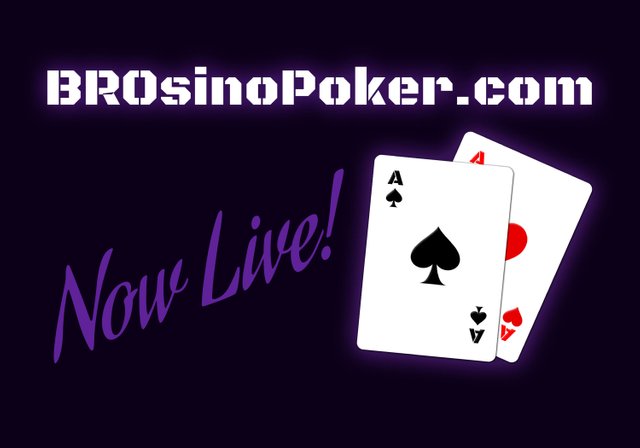 The fun officially kicks off today with BRO Poker qualification tournaments and daily events!
Our launch date was pushed back a bit, but you can sign up and start playing live games against other players today on
BROsinoPoker.com
!
We're still working on a few information pages, so please excuse any broken links to them or text changes over the next few days.
The full slate of daily tournaments will begin at 10am ET (14:00 UTC) tomorrow with the first daily qualifier for the BRO Sports & Gaming Network Titans of Poker™ (TOP) Series. The No-Limit Hold 'Em tournament will award the winner with a ticket to one of the monthly tournaments, which will in turn grant winners access to the BRO TOP Series™ (BTS) championship event next October!
Here is the current full schedule of daily freeroll tournaments hosted by BRO Poker, which will begin today with the Daily Deuces at 4pm ET.
| Game | Time | Prize Pool |
| --- | --- | --- |
| BRO TOP Series AM 1 & 1 | 10am ET | 1 STEEM, 1 BTS Monthly ticket |
| The Dos Uno | 1pm ET | 1 STEEM, 1 Tier 1 ticket |
| Daily Deuces | 4pm ET | 2 STEEM, 1 Tier 2 ticket |
| The Four-Banger | 7pm ET | 1 STEEM, 1 Tier 1, 1 Tier 2, 1 Tier 3 ticket |
| BRO TOP Series PM 1 & 1 | 10pm ET | 1 STEEM, 1 BTS Monthly ticket |
Good times will be had on Saturday with the first FollowBTCnews NLHE tournament, which will have a 40 SBD prize pool, starting at 3pm ET. This tournament will be held every Saturday with the first Saturday of the month (beginning in November) serving as the official BRO TOP Series™ monthly qualification tournament. The monthly qualification tournament will have a larger prize pool and will grant winners access to the BTS annual championship event.
More information about the BRO TOP Series will be released this week.
BRO Poker Chips and Ticket System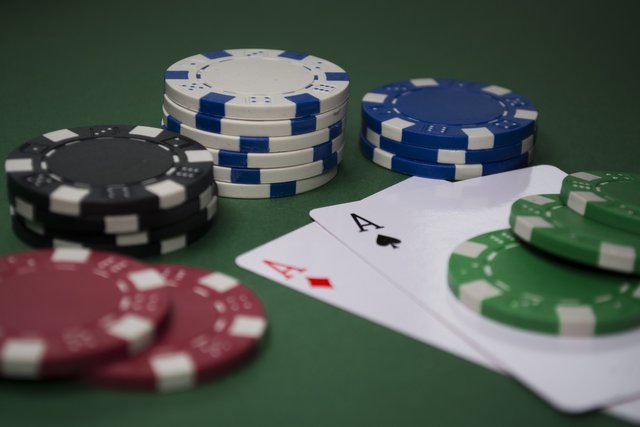 Players can initially receive chips by placing "in the money" in tournaments or through BRO Poker giveaways. Additional chips may be won in ring games.
Chips that are won at BROsinoPoker.com can be cashed out for STEEM or STEEM Dollars. There are two types of chips that can be won in BRO Poker: "STEEM" and "SBD."
Players will need a Steem wallet in order to cash out any of their winnings. STEEM may be cashed out 1-for-1 in STEEM to a player's Steem wallet. SBDs may be cashed out 1-for-1 in SBDs to a player's Steem wallet. STEEM and SBDs from BRO Poker cannot be cashed out to exchange accounts.
(During beta testing, cashing out will be disallowed.)
Keeping with the theme of free gameplay, BRO Poker will offer daily freerolls that have chips and BRO ticket prizes. Any player that signs up at BROsinoPoker.com will be able to enter these free-entry tournaments, win chips and tickets from them, and hit the ring game tables with their winnings or use their tickets to enter additional tournaments. Players who do not win these tickets in our freerolls may purchase convenience tickets to enter tournaments with better prizes and larger prize pools.
The following table provides current information about our tiered ticket system:
| Ticket | Cost | Tournament Entry |
| --- | --- | --- |
| Tier 1 | ~$0.125 | $2.50 - $9.99 prize pools |
| Tier 2 | ~$0.25 | $10 - $19.99 prize pools |
| Tier 3 | ~$0.50 | $20+ prize pools |
Tickets can currently be purchased in ~$1 packages (8 STEEM).
8 Tier 1 tickets
4 Tier 2 tickets
2 Tier 3 tickets
Ticket prices are subject to change.
BRO Poker Sponsorships and Advertising
One of the best ways to both support BRO Poker and drive awareness for your business, products/services, project, community, or cause is to become a BRO sponsor. We offer a variety of sponsorships and advertising at BROsinoPoker.com and its companion site,
the BROsino
.
BRO Poker can host a tournament in a sponsor's name (such as the weekly FollowBTCnews tournament mentioned above) where the prize pool is donated by the sponsor. Sponsorships start at 20 STEEM (or SBD equivalent) for weekly tournaments and 40 STEEM (or SBD equivalent) for monthly tournaments. Tournament tables will feature custom logos/graphics provided by the sponsor.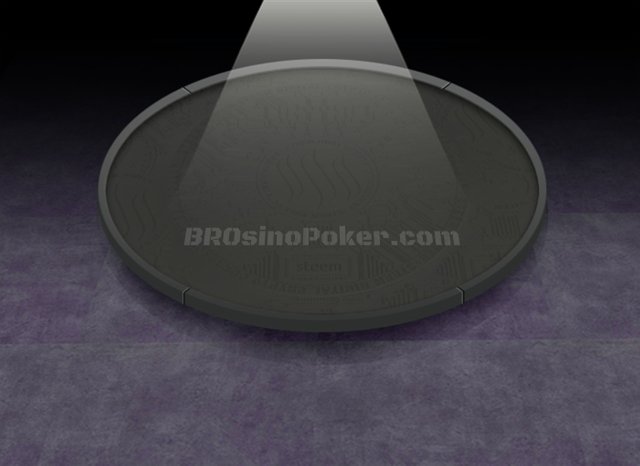 Standard BRO Poker table
BRO Poker also offers the opportunity to rent a ring game with custom table logos/graphics, provided by sponsors, for as low as $10 per month. Ring games are always online, offering players an opportunity to take their acquired chips to the tables against other chip-holders in popular non-tournament poker games. Sponsored ring games will receive prominent placement in the lobby menu.
The BRO Sports & Gaming Network™ will also offer sponsor packages for both BRO Poker and the BROsino. More information about our packages will be provided this week.
Please contact us on Discord to get started on your sponsorship today!
---
Disclaimers
BROsino Poker (BRO Poker) is intended for entertainment purposes and for those 21 years of age or older. Our games were created for an adult audience. Success at BRO Poker games does not imply success at real money gambling in the future.
Chips at BROsinoPoker.com cannot be purchased and are non-transferable between players.
Duplicate accounts are disallowed at BROsinoPoker.com. Any player with multiple accounts will forfeit all chips and their accounts will be banned.
BRO Poker will be in beta testing this week, so please excuse any hiccups while we prepare the site for regular games and add in our completed information pages. Feedback and suggestions are welcome and you can interact with us in our Discord server.
---
Support the BRO Sports & Gaming Network™
Here are the many ways that you can support BROSGN's efforts to continue delivering exceptional sports and gaming platforms:
Follow us and upvote and resteem posts from @brosgn, @brosino, and @bro-poker
Delegate some Steem Power to @brosgn
Donate directly to @brosgn
Approve ats-witness and guiltyparties as Steem witnesses
Become a sponsor of and/or advertiser with BRO. (Contact us for more details.)
Download and use the Brave browser using our super-awesome referral link: Download Brave browser, bro! By downloading with our referral link and using the browser for at least 30 days, you can help us earn rewards! You can also set up monthly tipping for brosgn.net - a verified Brave publisher - to send us a share of your free monthly BAT distributions. And if you enable ads in your Brave browser settings, you can even earn BAT while you play games on our sites!
If you prefer to hang onto your valuable STEEM, and just want to donate to some bros looking to continue offering and developing fun stuff for everyone to enjoy, you may also donate directly to us at the following wallet addresses:
Bitcoin (BTC): 1DnmsSuveWz2gcks6Kmu25eHiECzRpuNxC
Litecoin (LTC): LUgoi1FWqrDw1JP4sTZZe2fRgrVWiaziUn
Ethereum (ETH): 0x6880a2704716888c21ed0e843035fe3082456c2f
Be sure to follow us on Twitter! and join us on Discord in the official BRO Sports & Gaming Network™ chat!
---
Thank you for your support and good luck to everyone playing at the BROsino Poker tables!
If you'd like to give extra support to the BRO Sports & Gaming Network™, please approve ats-witness and guiltyparties as Steem witnesses!