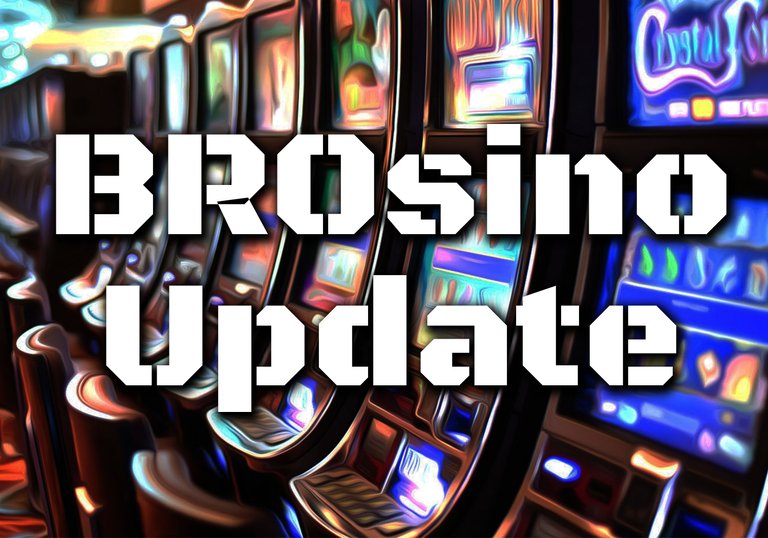 October 7, 2019
The BROsino made some great new additions this week to the #1 Crypto Faucet!
Just when you thought free gaming couldn't get any better,
the BRO Casino
cranks things up a notch! Take a look at all of the new additions and updates from this past week!
The BROsino Raffle
Our
daily raffle
kicked off last week and has already given away over 260,000 credits to players!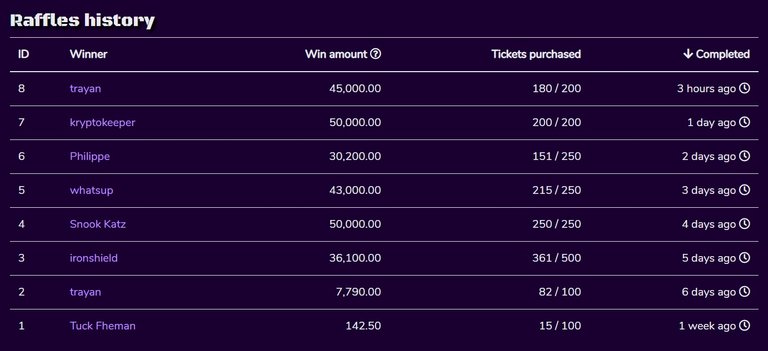 The raffle runs every 24 hours and the total daily prize can reach up to 50,000 credits. Players can enter the raffle by purchasing tickets with their BROsino credits. Tickets currently cost 250 credits and each player can purchase up to 20 per raffle. The more players who enter the raffle, the higher the prize goes, up to the maximum 50,000 credits.
The BROsino's daily raffle is also a fantastic way to grab attention for your business, website, project, community, or cause! The raffle page features a full banner ad in its header that can be customized and reserved exclusively for raffle sponsors! We are currently accepting daily, weekly, and monthly sponsors to be featured at the BROsino.
If you'd like to reserve a raffle sponsorship, contact us on Discord today!
The BROsino Welcomes Three New Sponsors!
We added three new sponsors to the BROsino sponsor family this week, so give them a nice BRO welcome by checking out their info and visiting their pages and websites!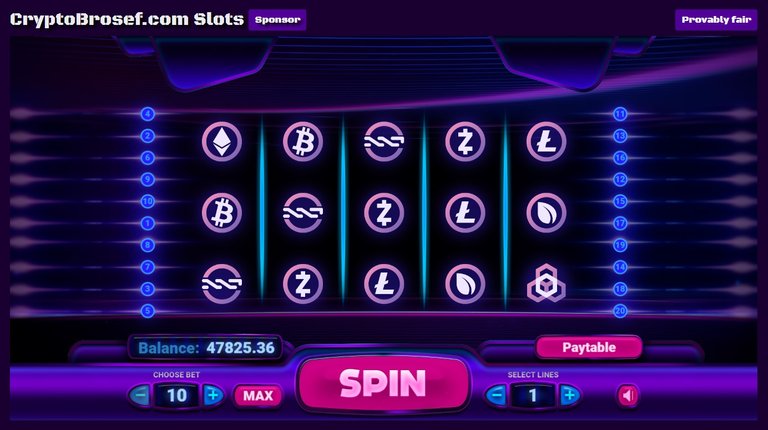 CryptoBrosef.com Slots:
A leading cryptocurrency news, price and information website that provides a free portfolio manager along with many other useful cryptocurrency tools as well as free cryptocurrency games. Show your support by visiting their website
CryptoBrosef.com
and playing the
CryptoBrosef.com Slots
.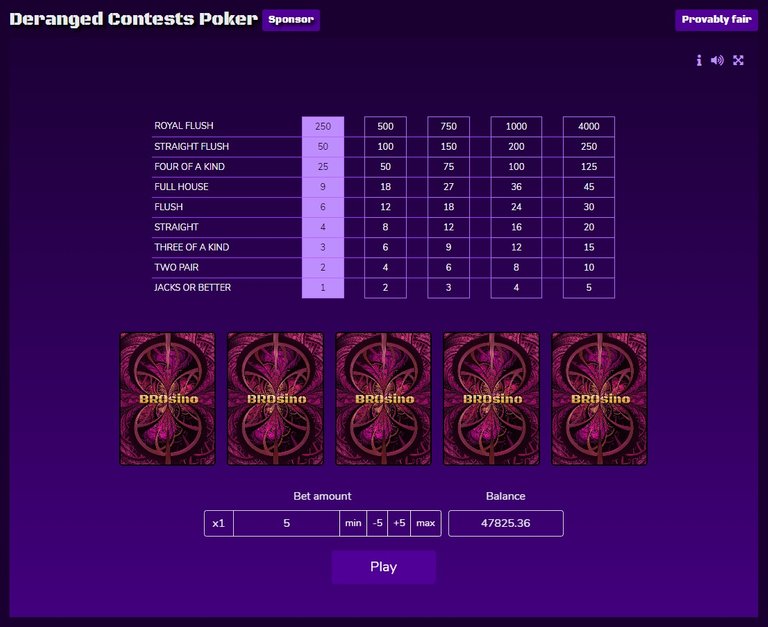 Deranged Contests Video Poker:
Deranged Contests
is a series of daily themed photography contests. It is set up so that people of all skill levels can participate and be rewarded. The rewards are given in the form of upvotes from the
@deranged contests Steem account
that has a large stake in both PHOTO and CCC tokens on
Steem Engine
. You can play their sponsored poker game here:
Deranged Contests Video Poke
.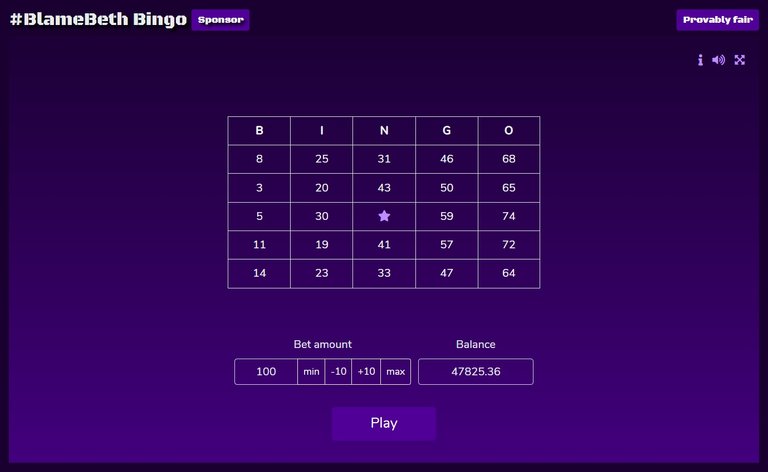 #BlameBeth Bingo:
About to take over the f***ing world, I guess. But if anything goes wrong, you know who to blame. Please show your support by visiting
Beth's blog
and playing
#BlameBeth Bingo
.
You can find all of our current sponsor information on our BROsino Sponsors page.
New Social Media Account Logins
A new feature added this week for BROsino players is social media login! First up on social logins is our very own Steem platform integration!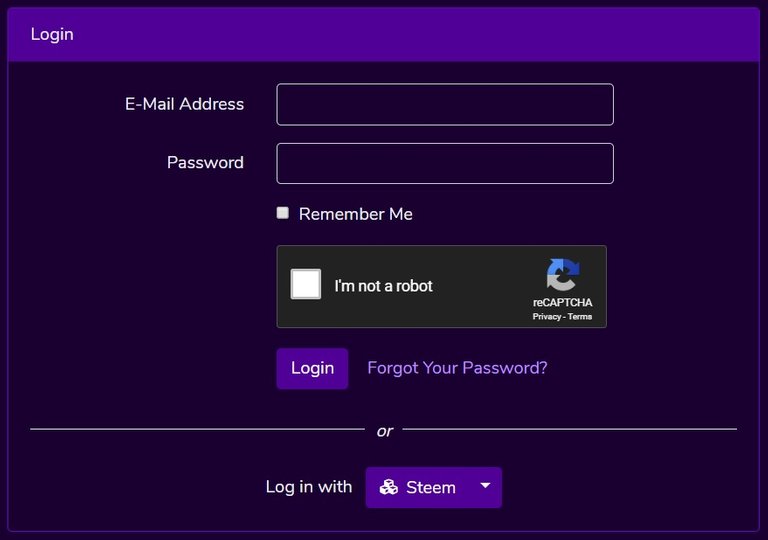 Using Steemconnect and OAuth2, any player can sign in to the BROsino with their Steem credentials. This will allow for improved automated services and opens up the door to future add-ons for player profile features, which we hope to develop in the coming weeks/months.
Referral Bonuses
Referral bonuses were improved this week, so you can now receive even
more
credits for your personal marketing skills! Players can sign up for the referral program in the BRO Discord server. The current bonuses are listed below.
| Level | Referrer SU | Referee SU | L Bonus % | W Bonus % | Referrals |
| --- | --- | --- | --- | --- | --- |
| 1 | 100 credits | 1000 credits | 0.1% | 0.5% | 0-9 |
| 2 | 200 credits | 2000 credits | 0.2% | 1% | 10-19 |
| 3 | 300 credits | 3000 credits | 0.3% | 1.5% | 20-49 |
| 4 | 400 credits | 4000 credits | 0.4% | 2% | 50-99 |
| 5 | 500 credits | 5000 credits | 0.5% | 2.5% | 100+ |
Referrer SU: The amount of bonus credits a player receives for each new player that signs up with their referral link.
Referee SU: The amount of bonus credits a new player receives when signing up with a referral link.
L Bonus %: The amount of bonus credits earned by referrers from every bet lost by a referred user.
W Bonus %: The amount of bonus credits earned by referrers from every bet won by a referred user.
Referrals: The number of referrals made my players that determines Referral Level.

BROsino Leaderboards
We added a new
previous week
leaderboard to the mix and will begin weekly contests soon! Stay tuned for more info on weekly BROsino contests!
Here are the current leaders for October's monthly contest. The top five monthly players at the BROsino will win bonus credits!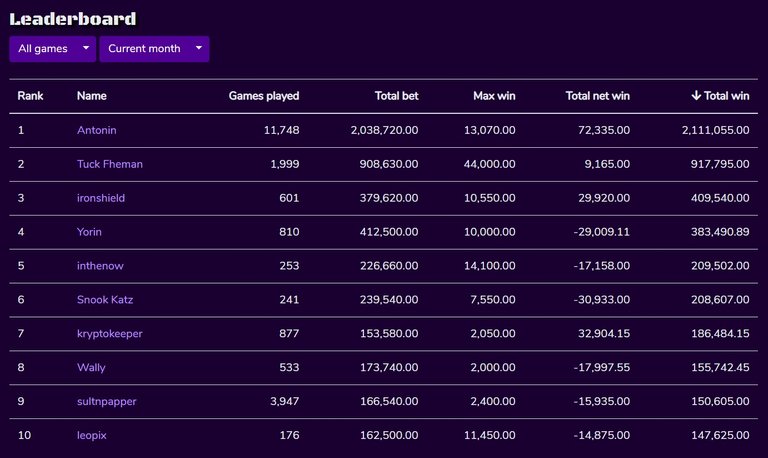 There are 23 days left until the monthly contest ends! Sign up with our BRO referral link to get 5000 bonus credits on top of the 10,000 for all new registered players: Claim 15,000 BRO credits to get you started!
Learn all of the FREE ways to earn cryptocurrency while visiting and playing at the BROsino!
---
BROsino Stats Tracker
| Stats | Yesterday | Last 7 Days | All-Time |
| --- | --- | --- | --- |
| Sign-Ups | 3 | 14 | 821 |
| Games Played | 3962 | 25,343 | 329,322 |
| STEEM Paid Out | 5 | 17 | 80 |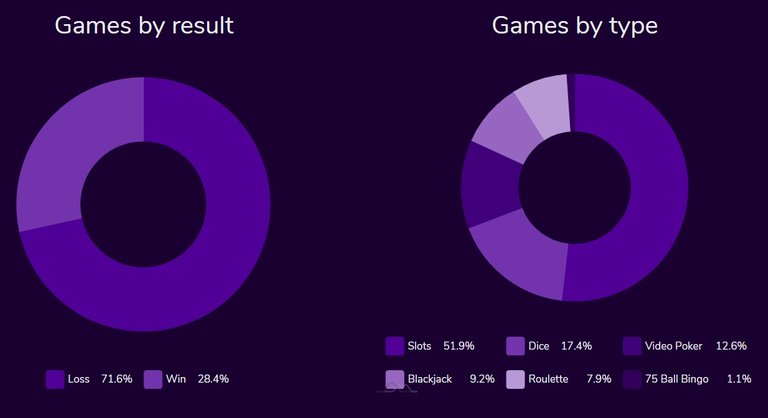 ---
Current BROsino Sponsors
The following are
official BRO sponsors
as of October 7, 2019:
New sponsor information for this week can be found in this post, above. Our sponsors thank you for your support! If you would like to become a sponsor or advertise with the BROsino, please Contact us on Discord!
---
Thank you for your BRO patronage and good luck to everyone playing at the BROsino!
---
If you'd like to give extra support to the BRO Sports & Gaming Network™, please approve ats-witness and guiltyparties as Steem witnesses!