Every World Cup has individual awards for the best performances in specific positions or regarding achievements such as best goalkeeper, top scorer, young player and the golden ball for the most complete player in the tournament.
---
Como en cada mundial, hay una serie de distinciones individuales que premian los desempeños de los mejores jugadores del torneo, porteros, goleadores, jugadores jóvenes, y el balón de oro que premia al jugador mas completo del torneo, también existe el premio al Fair Play que premia el juego limpio.
---
Here is a full list of the awards given on this world cup: >Aquí dejamos un listado de los premios entregados en esta copa del mundo:
Boots:

---
Golden Boot:
Harry Kane (England): With 6 goals, three by penalty kick, two from a corner kick and one resulting of a heat play, England´s star forward and Tottenham sweetheart got the golden boot, the awards for the top scorer of the tournament and, even if it may not be of everyone´s liking that half of his goals came from penalty kicks, a score is a score and no matter how you do it, the important part is to add to the scoreboard.
Harry Kane (Inglaterra): Con 6 goles:Tres de penal, uno de jugada y dos provenientes de un tiro de esquina, el delantero estrella de Inglaterra y del Tottenham se llevo la bota de Oro que premia al máximo goleador del torneo, y aunque puede no gustarle a muchos debido al origen de sus goles por la vía penal, gol es gol y no importa como lo metas, lo importante es sumar al marcador.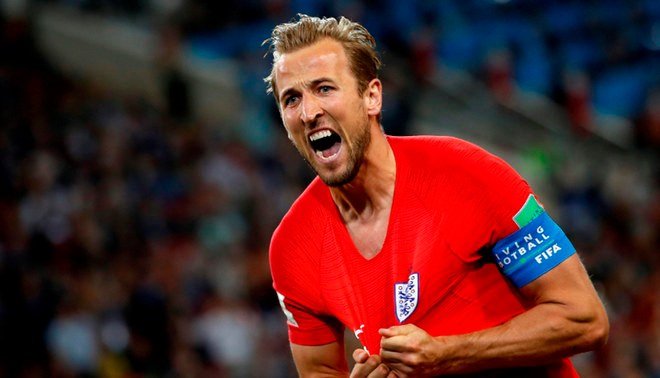 Fuente
Silver boot:
Antoine Griezman (France): 4 goals and 2 assists. One more award for the French player from Atletico de Madrid, an award that reinforces the argument that Griezman was probably the most trascendental player in the tournament, providing goals, plays, assits, drive, and leadership for his team to win the world cup. It´s worth noting that, every goal Griezman scored was key for France´s game results.
Antoine Griezman (Francia): 4 goles y 2 asistencias. Un premio mas para el jugador Francés del Atlético de Madrid que refuerza el argumento de que fue probablemente el jugador mas trascendente del torneo, sumando en todos los aspectos que le da su futbol para ayudar a su equipo a obtener el titulo, Antoine metio goles importantes que sumaron puntos o victorias para los franceses, factor que le da mas valor a sus goles.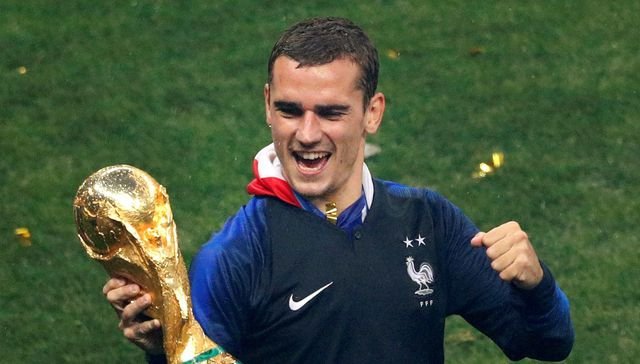 Fuente
Bronze Boot:
Romelu Lukaku (Belgium): Tied with Griezman with 4 scores but with only one assist, Romelu Lukaku gets the Bronze boot but, deep inside Romelu know he missed many opportunites to score that would´ve helped Belgium to go even farther in the cup and perhaps secured him personally the golden boot. Despite this, it was a great tournament for Manchester United player.
Romelu Lukaku (Bélgica): Empatado con Griezman con 4 goles pero solo una asistencia, Romelu Lukaku se queda con el Botín de Bronce de esta copa del mundo, aunque Romelu sabe muy bien dentro de si mismo que fallo varias oportunidades que probablemente habrían ayudado a Bélgica a trascender en el torneo de mejor manera y al mismo tiempos hubieran sumado para el titulo de goleo individual. A pesar de eso fue un gran torneo para el jugador del Manchester United.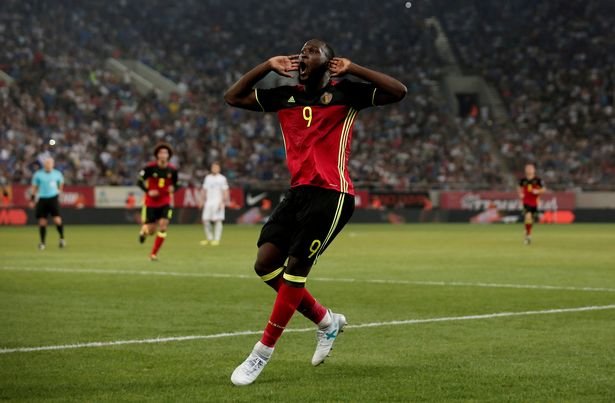 Fuente
Mejor Jugador Joven
Kyllian Mbappe (France): An award that acts definitely as a helping hand for the FIFA judges because due to his age, he won this award even though he could´ve easily been in the fight for the golden ball but, the existence of this award helps the judges to award more players without going into further controvery. Mbappe was definitely the best young player and by far, this is a very well deserved award.
Kyllian Mbappe (Francia): Un premio que le quedo a modo a los jueces de la FIFA pues por la edad de Mbappe le dieron la distinción a mejor jugador joven del torneo, pero por la calidad de este joven Francés bien podría haber peleado por algún Balón: de Oro, Plata o Bronce, definitivamente una gran elección de la FIFA para evitarse problemas con los otros premios.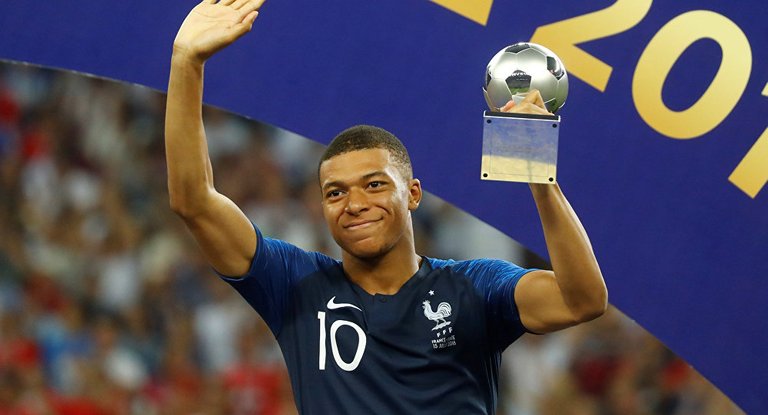 Fuente
---
---
This is a @blocktrades sponsored contest, if you like what he is doing, vote for @blocktrades as witness here
This is an @anomadsoul & @acidyo organized contest, if you like what we are doing, vote for @ocd-witness as witness here
Translation kindly provided by:
Spanish: @zlatan-spielberg