I'm not a big BMW fan, always been more Mercedes... no idea why. But the 1958 BMW 507 Roadster Series II is one of the most beautiful roadster ever built in terms of design in my opinion. And this beautiful example will be auctioned at RM Sotheby's in Monaco on May 14th.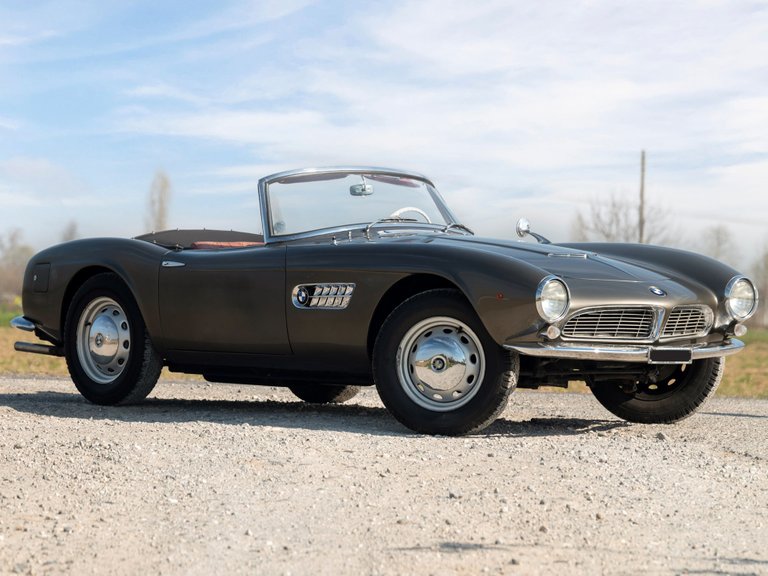 I like the design of this roadster penned by Albrecht von Goertz, beautiful lines... Many celebrities of the time fell under its spell despite its price like Elvis Presley or Ursula Andress. Very exclusive roadster... And usually at previous sales, this model is traded around $US 4,000,000.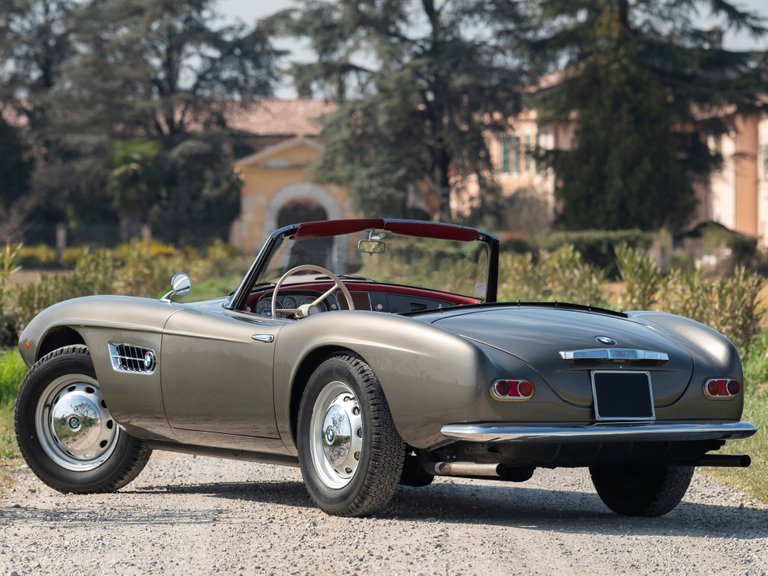 Here's a follow-up of my previous post about this RM Sotheby's Monaco sale, :
History of BMW 507

As always in US in 50's, the BMW 507 was an idea of Max Hoffman, importer of luxuous cars from Europe, that convinced BMW to produce a rival car to the Mercedes 300 SL Roadster and contacted Albrecht von Goertz, a German industrial designer to pen the car.
The prototype was presented with success in 1955 at the Frankfurt Auto Show but latter this year the reception in the US was disappointing. Hoffman wanted a price tap at $5,000 in order to be between the Porsche 356 (cheaper) and the Mercedes-Benz 300 SL (more expensive). But the price was $10,000 more than the double of Ford Thunderbird or Chevrolet Corvette. Anyway, the roadster was produced between 1956 and 1959 for the US market. Initially, BMW wanted to exported 1,000 examples by year.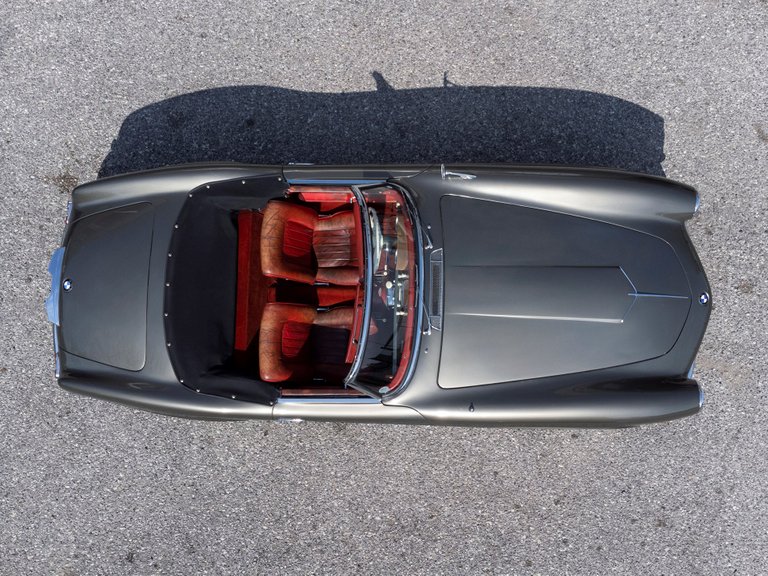 With only 34 examples, the Series I was stopped in mid-1957 in order to improve the cabin with more space for the driver and a new dashboard. But the price was too expensive, only 252 cars were built in three years of production.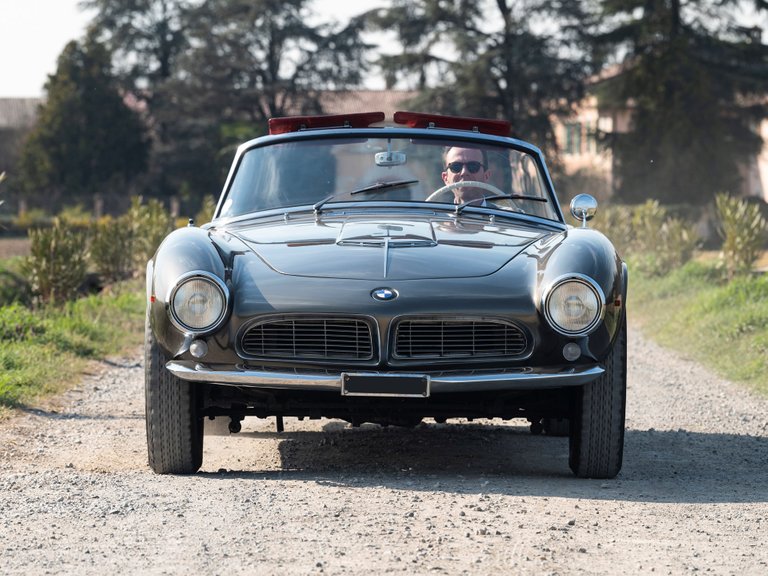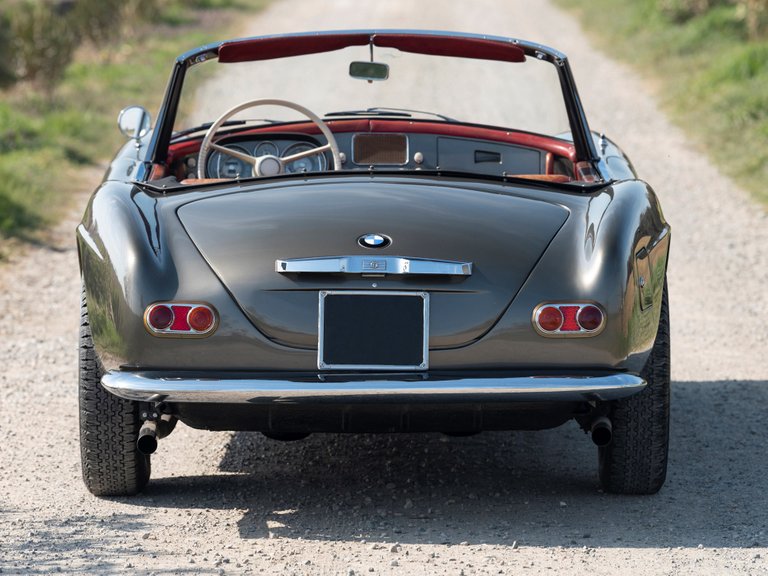 This example (n° chassis 70140) was sold in 1959 in Italy and stayed in the country for more than 50 years taking part in many rallies and events like the 50th anniversary of the model in 2005 or the BMW Festival in Munich in 2016 for the centenary of the German automaker.
Specification

The BMW 507 is equipped with a 3.2-litre V8 engine, the first V8 produced by BMW and used until 1992. It can deliver 150 hp with a top speed of 200 kmh (125 mph). The 507 is capable to reach 100kmh in 11 seconds. The performance were not up to the level of the Mercedes 300 SL (top speed and acceleration). But with torque in abundance, the BMW could outpace the 300 SL from 65-130 kmh in top gear.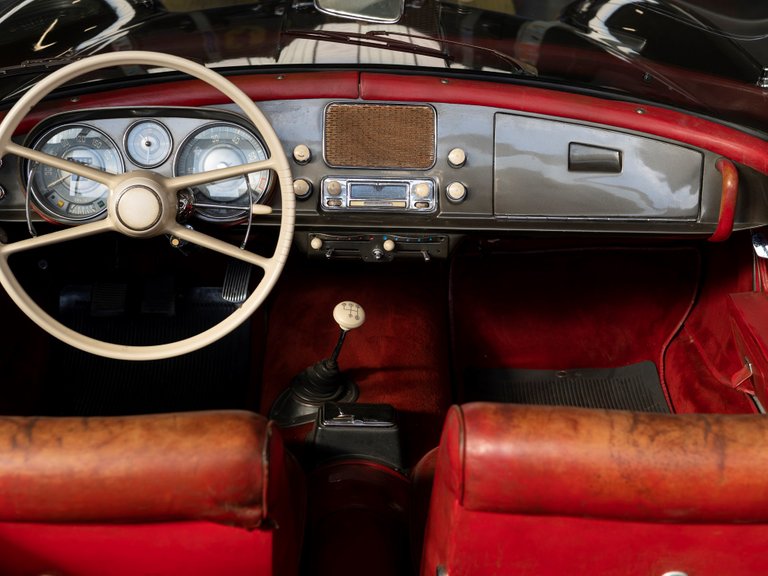 The example is finished in Graphit over a patinated red leather interior. So beautiful this patina 🤑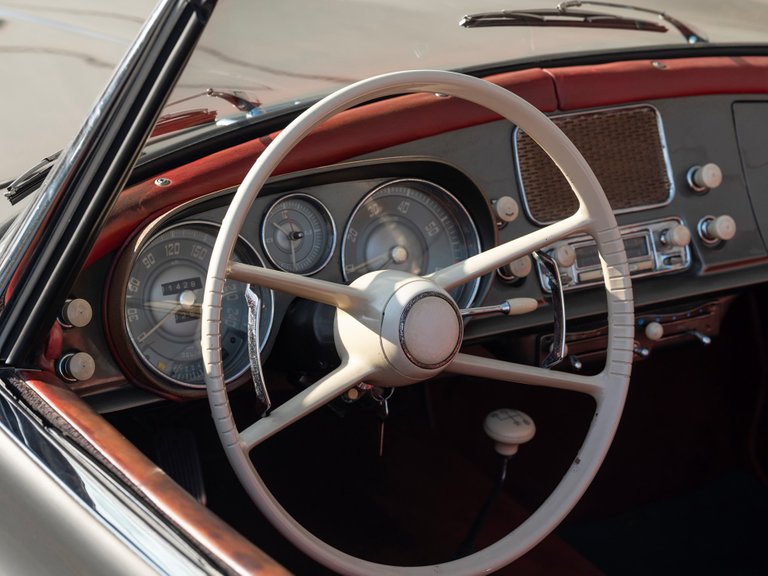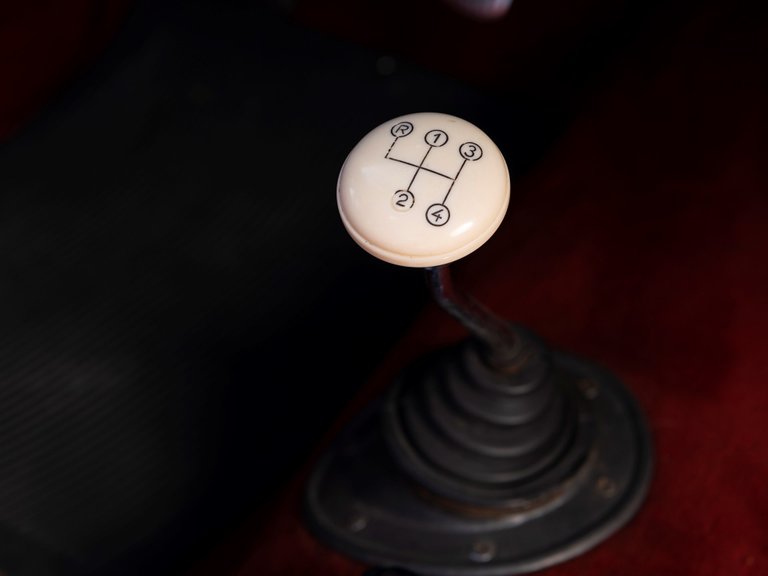 So what do you think about this car ? Mercedes-Benz 300 SL or BMW 507 ? So difficult to answer to this question 😀
Sale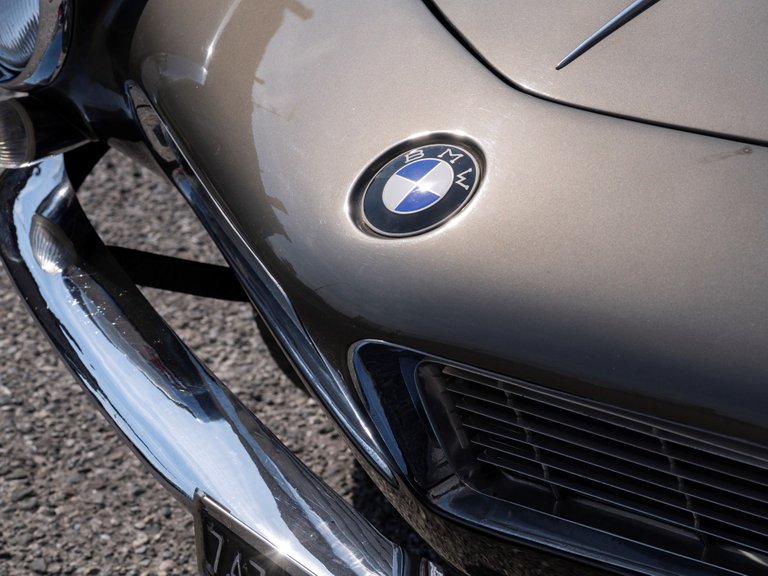 Sources
RM Sotheby's Monaco
Lot : BMW 507 Roadster Series II
Wikipedia :
BMW 507
Max Hoffman
Albrecht von Goertz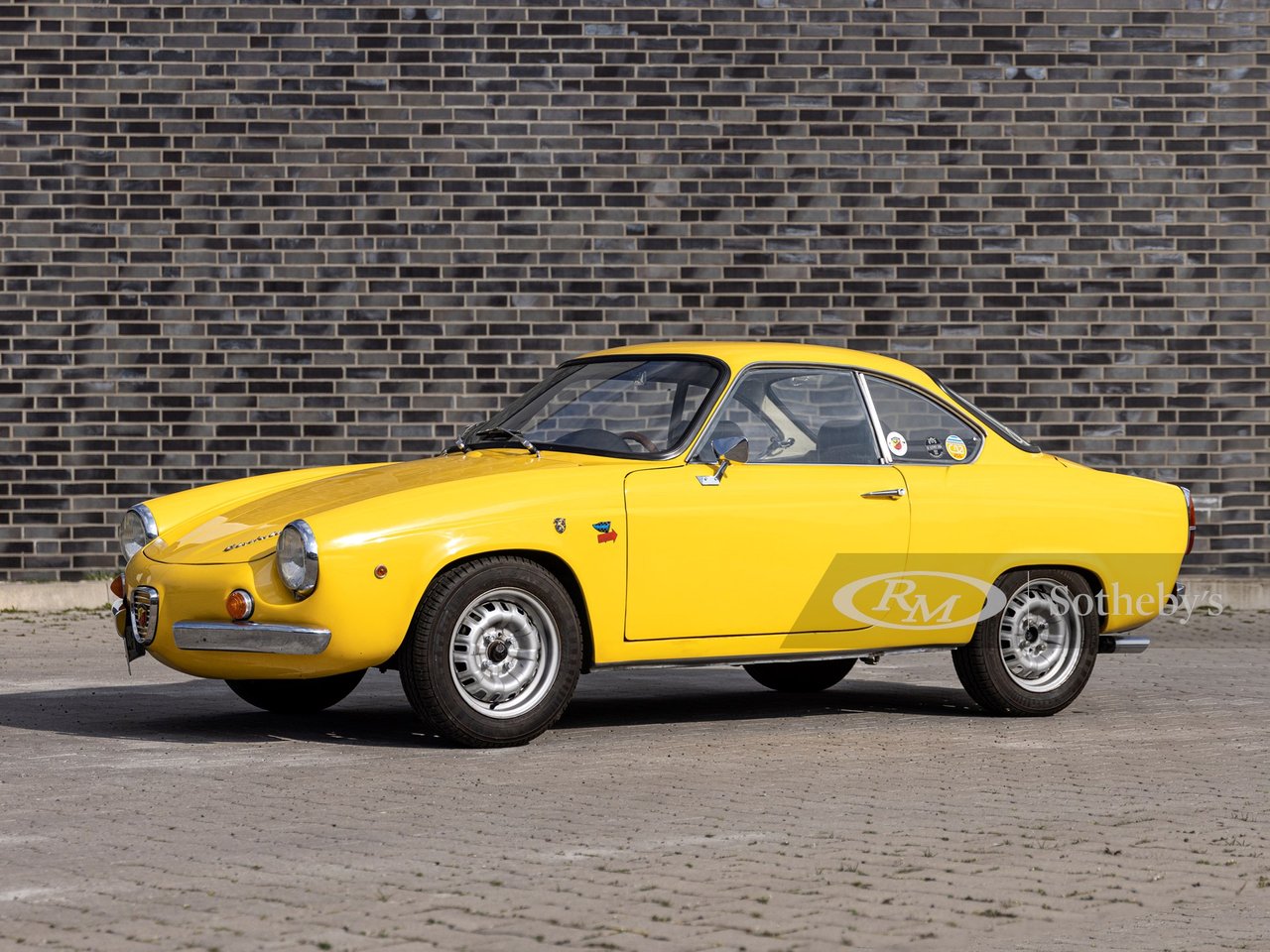 Previous Post
Cisitalia-Abarth 850 Scorpione Coupé >
Result Bonhams Amelia Island 2022
Fangio Mercedes-Benz 300 SL
Porsche 914
Allard J2X Two Seater Sports
Result Petitjean collection Part II
Result RM Sotheby's Arizona Sale
Ferrari 288 GTO