It's been a few weeks since I presented you a car. I'm making up for it today with this beautiful 1961 Cisitalia-Abarth 850 Scorpione Coupe with a coachwork by Allemano. It'll be offered for sale without reserve price during the Monaco Grand Prix Historique which takes place on the famous Formula 1 track in the streets of Monaco on May 14th. The international auction house RM Sotheby's will hold its sale at the same time.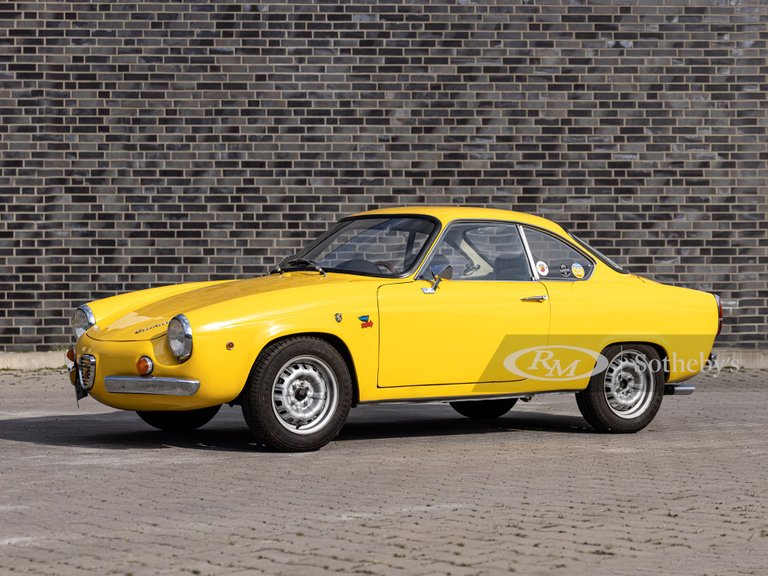 Here is an unknown car for me, I didn't know that Abarth, Cisitalia and Fiat had collaborated together to produce a car. The only thing I know about Cisitalia was limited to their 1946 202 GT model also called the Rolling Sculpture. But this Cisitalia-Abarth 850 Scorpione defends itself very well in terms of design, especially the front with this windshield - engine hood combination.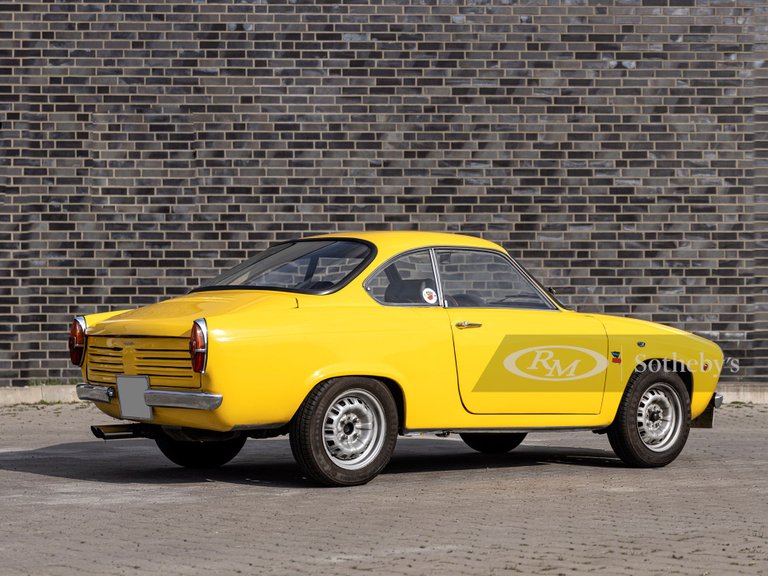 History of Cisitalia-Abarth 850 Scorpione

We'll start by talking about the Italian car brand Cisitalia, which is little known to the general public. The Compagnia Industriale Sportiva Italia was founded in 1946 in Turin by the businessman Piero Dusio to produce first racing cars (including the D46) with often Fiat engines. But some months after, the decision was taken to built exclusively road car. The most known is the Cisitalia 202 Coupé with a coachwork by Pinin Farina produced in 1947.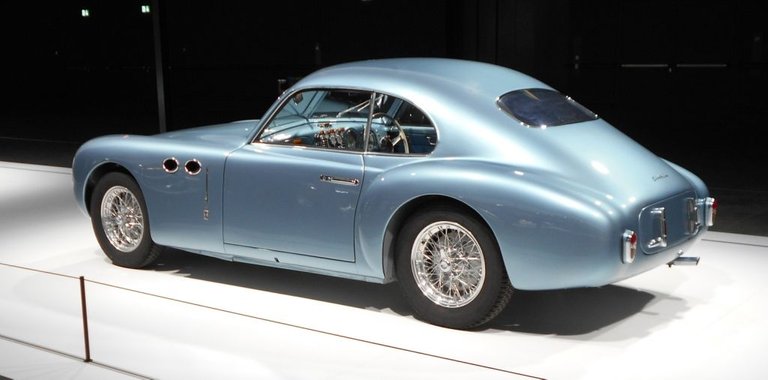 Cisitalia 202 Coupé (source : wiki), the car was presented during Eight Automobiles exhibit in MOMA in 1951 about automotive design.
Carlos Abarth, founder of the Italian car maker Abarth in 1949, did his training with Cisitalia. So he teamed up with Fiat and Cisitalia in order to produce the Cisitalia-Abarth 850 Scorpione Coupé in Italia. Produced by Carrozzeria Allemano (Turin 1928-1965), the coachwork was penned by Giovanni Michelotti, famous automotive designer (1921-1980) known for his contributions with Ferrari, Maseratti...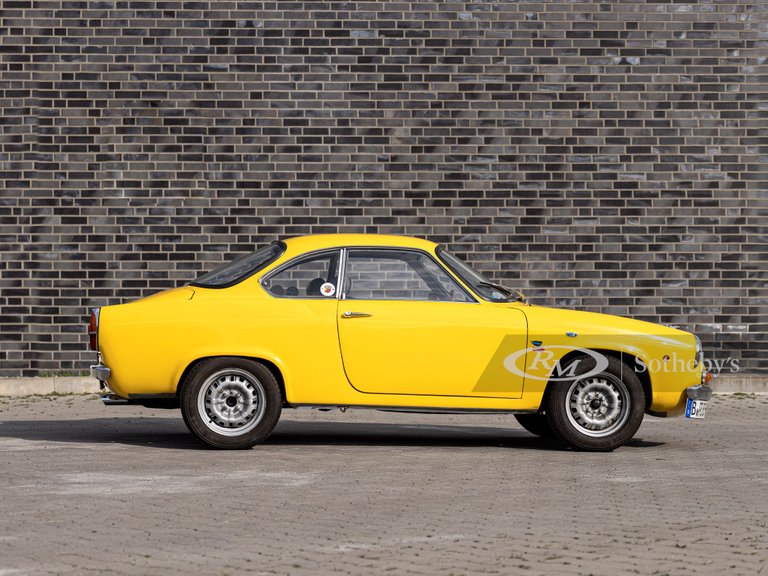 Only 50 examples were produced. When Abarth stopped the production in Italy, Cisitalia finished the series in Argentina. So this model was produced in 1961 in Argentina. Beautiful example of the collaboration between these different Italian car makers.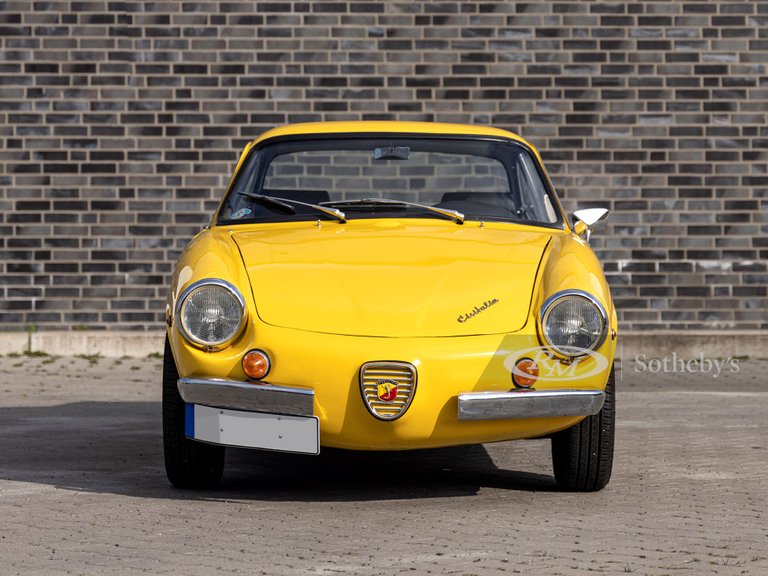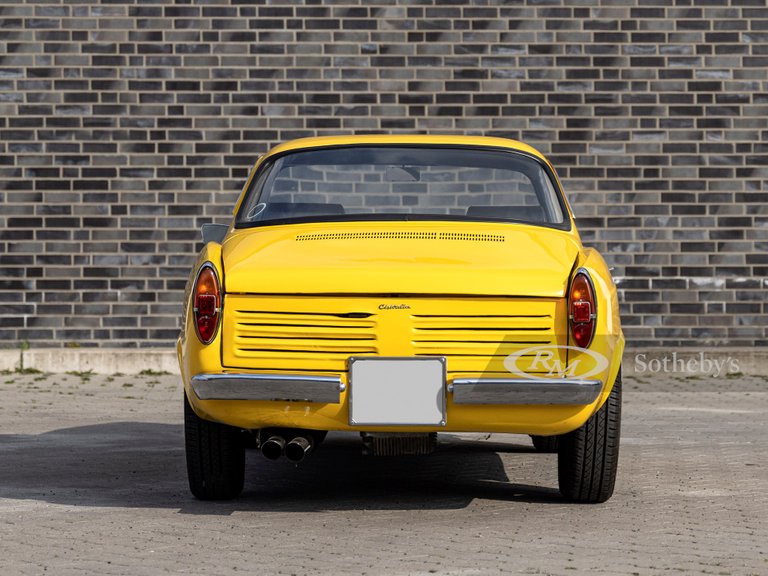 Specification

The Cisitalia-Abarth 850 Scorpione Coupé is equipped with an 847 cc Abarth engine. Thanks to its featherweight, its performances are at the level of an Alfa Giulietta of the time.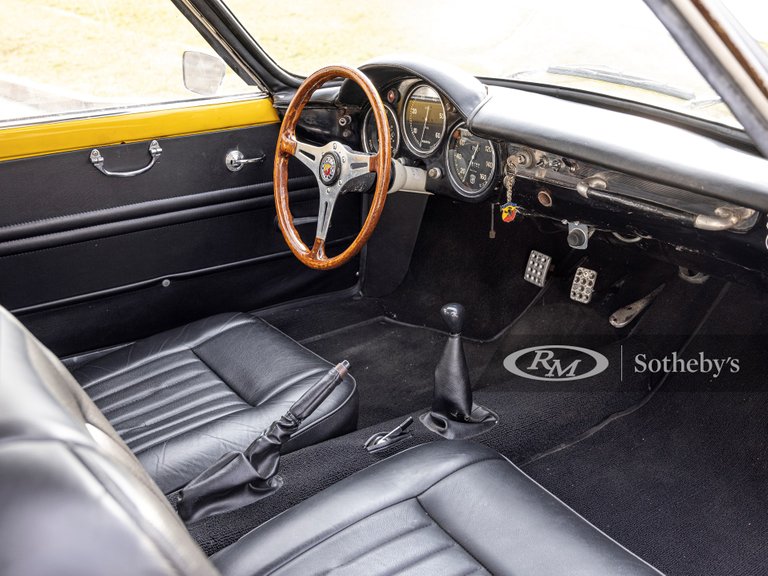 This model is finished in yellow over a black vinyl interior. The history of the car in Argentina is unknown. But the actual owner bought in 2011 in Buenos Aires in order to restore completely both the engine and the interior. Beautiful... Non ?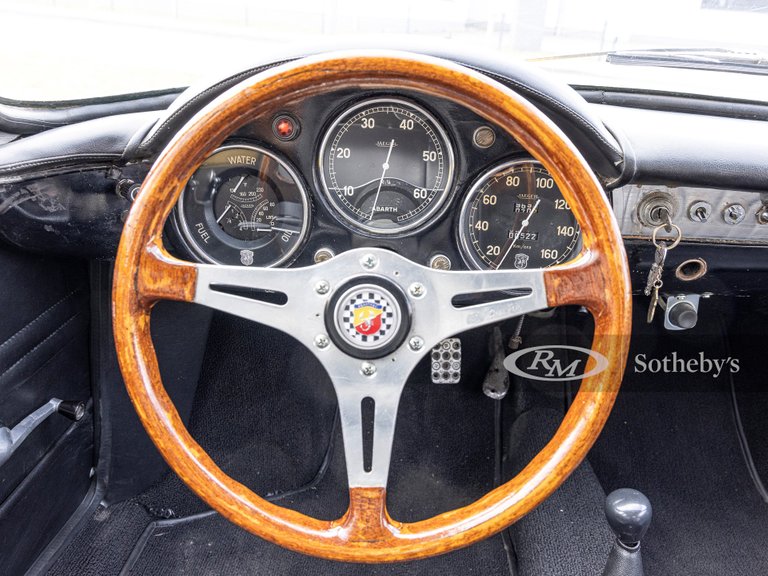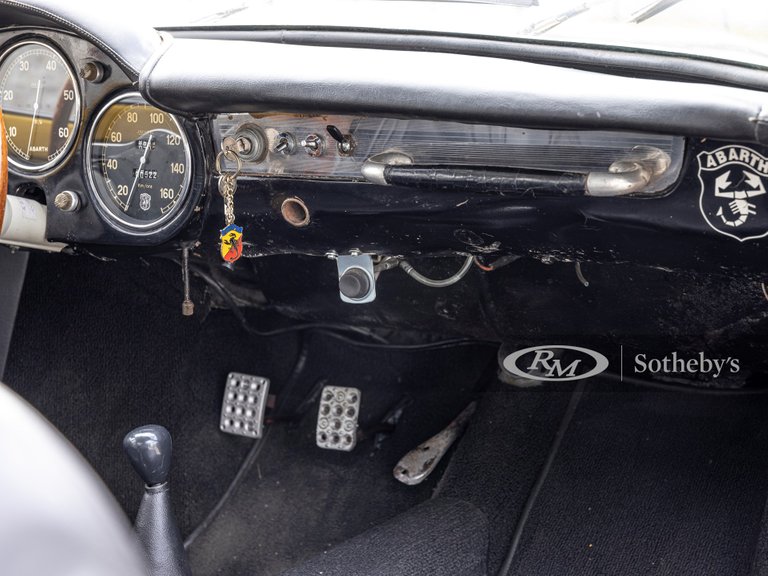 ❓ What do you think of this car? Did you know this model?
---
Sale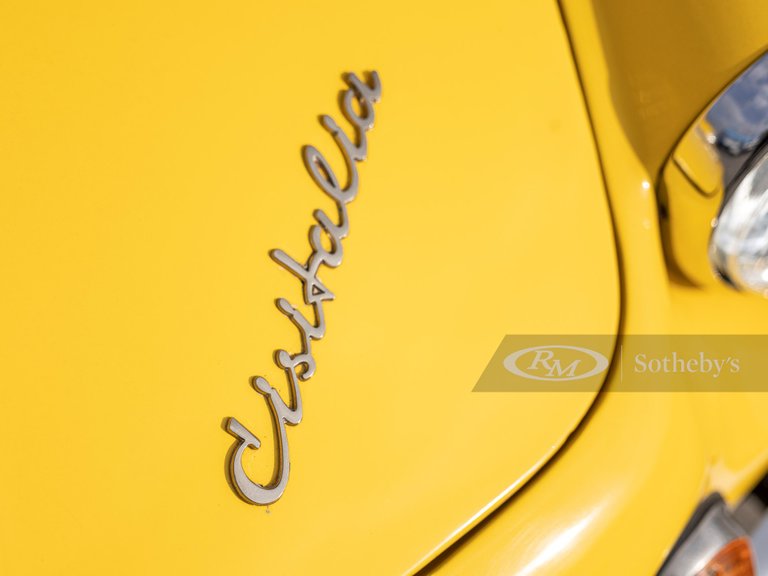 Sources
RM Sotheby's Monaco
Lot : Cisitalia-Abarth 850 Scorpione Coupé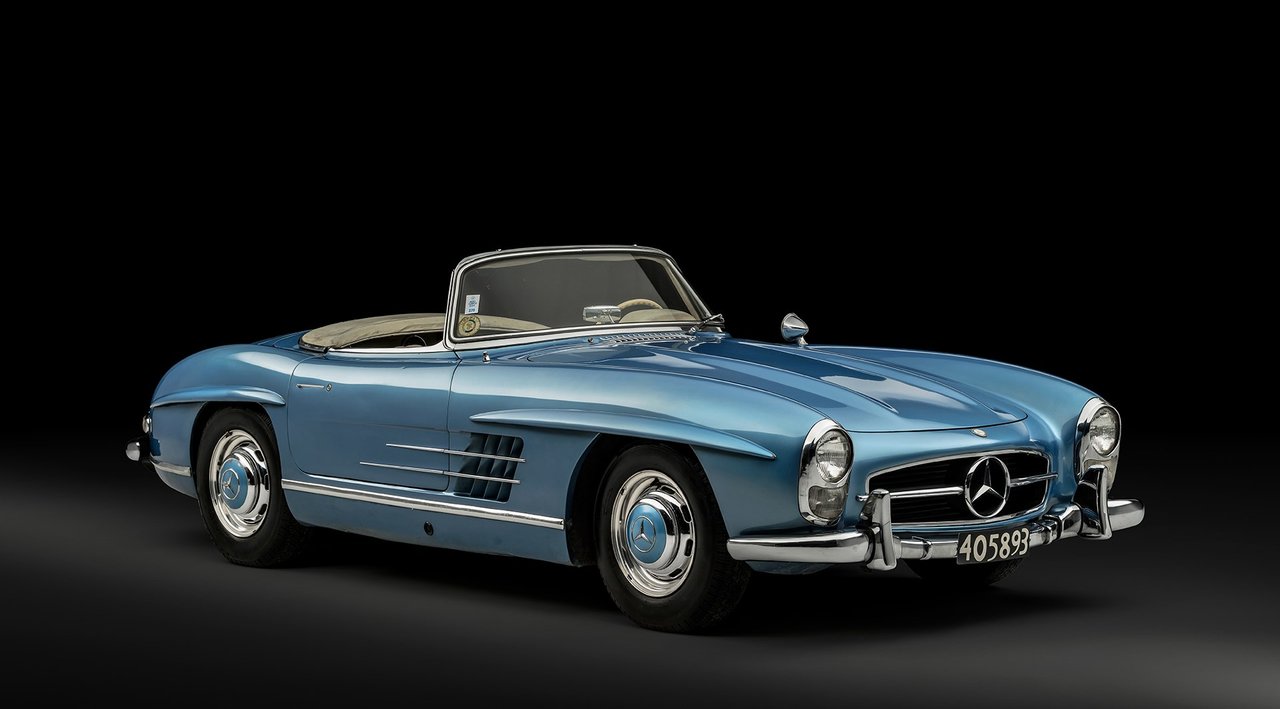 Previous Post
Fangio Mercedes-Benz 300 SL >
Result Bonhams Amelia Island 2022
Porsche 914
Allard J2X Two Seater Sports
Result Petitjean collection Part II
Result RM Sotheby's Arizona Sale