Looking at all the classic cars presented in the Monaco sale through RM Sotheby's which takes place on the famous Formula 1 track on May 14th, I noticed that there was a nice series of Ferraris from the 250 GTE to the 365 GT4 2+2. Just perfect to go through the different models of the Prancing Horse in the 60's and 70's, the best period of car design in my opinion.
We'll go back in time starting from this very cool 1961 Ferrari 250 GTE 2+2 Series I...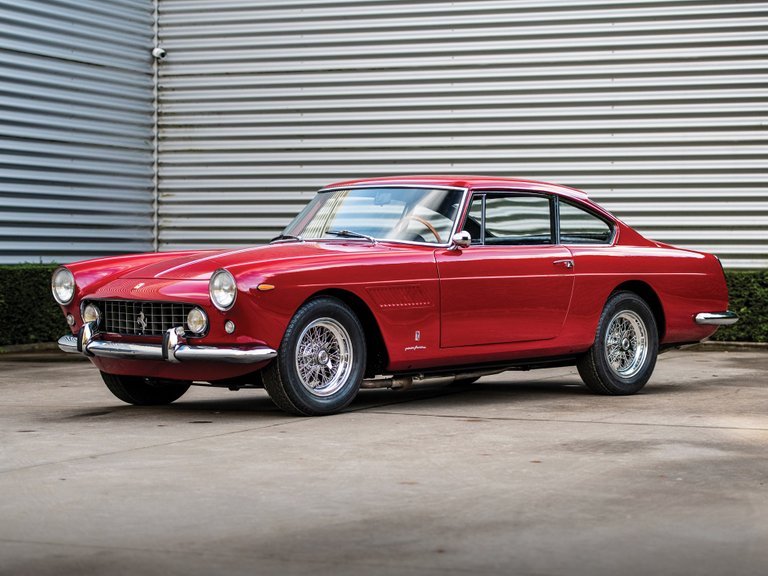 ... to finish with this 1976 Ferrari 365 GT4 2+2 in the next post. We see that we're approaching the 80's with this design less roundness. And with these two models, we also see the evolution of style at Pininfarina, the famous Italian coachbuilder.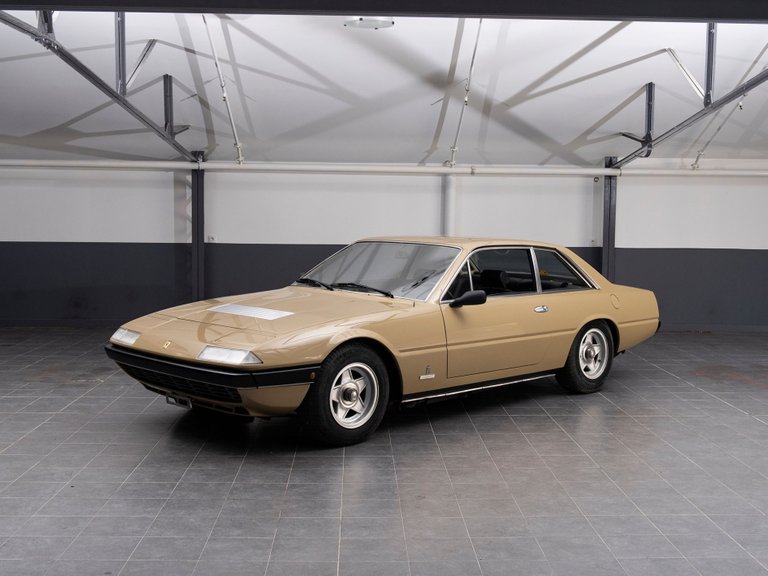 Here's a follow-up of my previous post about this RM Sotheby's Monaco sale :
1961 Ferrari 250 GTE 2+2 Series I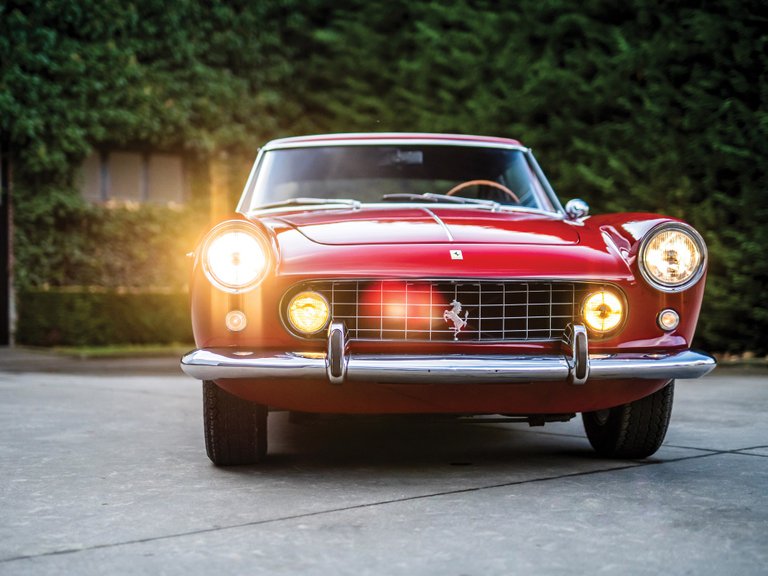 Everything started when Enzo Ferrari wanted a new coachwork and asked to Pininfarina instead of Vignale,the most popular carrozzeria among Ferrari's customers, to pen a new design for his new model, In March 1956, the Ferrari 250 GT Coupé was presented during the Geneva Salon.
In 1960, the first Ferrari with 2+2 configuration, the 250 GTE, was presented at the 24 Hours of Le Mans (used as the course officials car). The coachwork was designed also by Pininfarina with two rear seats. It was a huge success despite its high price $US 13,000. 954 examples was sold produced between 1960 and 1963 in three different versions, this model is the Series I equipped with 3.0 litre V12 Colombo engine producing 237 hp. Power & beauty...
🔨 Lot 44 : 1961 Ferrari 250 GTE 2+2 Series I
---
1965 Ferrari 275 GTB & GTS
The Ferrari 275 was presented at the 1964 Paris Motor Show in two models in order to remplace the 250 GT :
🚗 GTS (Gran Turismo Spider) designed by Pininfarina,
🚗 GTB (Gran Turismo Berlinetta) designed by Scaglietti.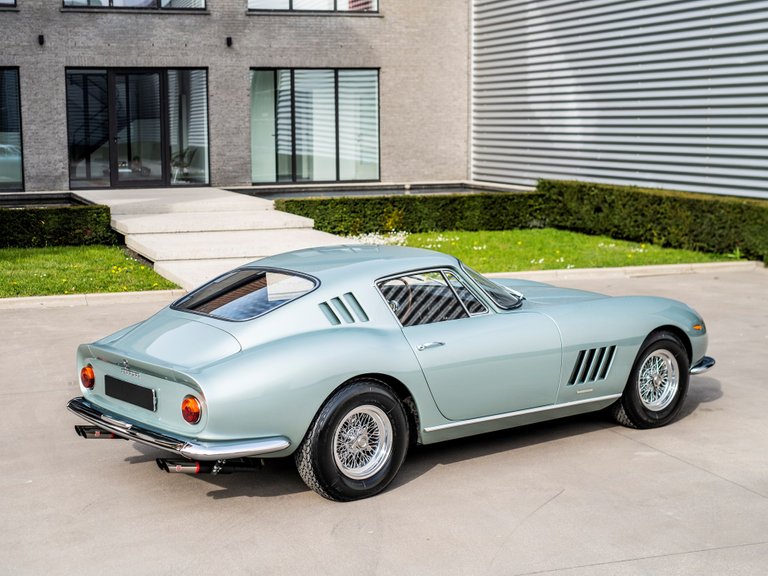 1965 Ferrari 275 GTB with a coachwork penned by Scaglietti. This example is finished in Grigio Argento over a Nero Connolly leather interior. So beautiful...
🔨 Lot 25 : 1965 Ferrari 275 GTB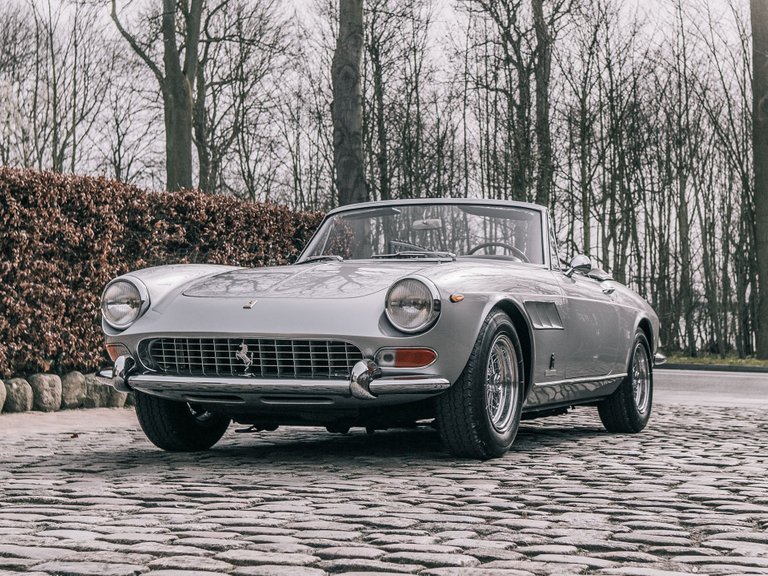 1965 Ferrari 275 GTS, one of the 200 examples built, finish in Argento over a Nero leather interior.
🔨 Lot 46 : 1965 Ferrari 275 GTS

Are GTS or GTB ? In this case, I'm GTB.
---
1966 Ferrari 330 GT 2+2 Series II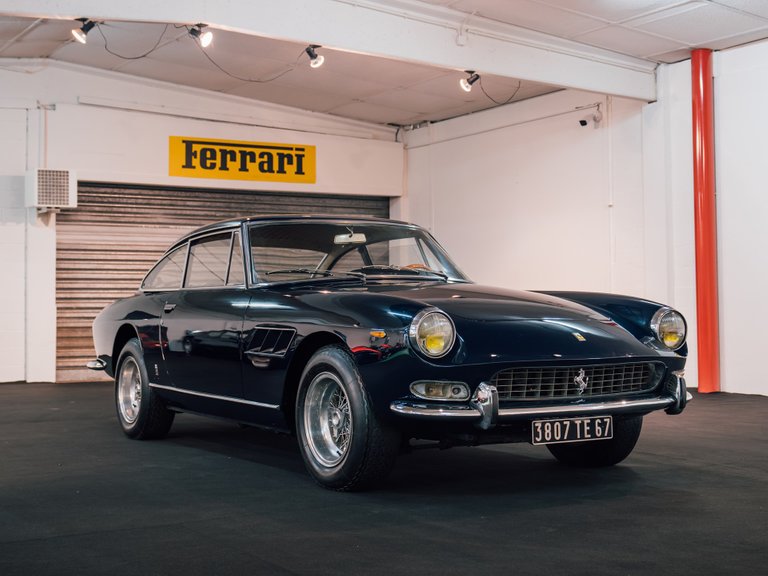 The Ferrari 330 was produced from 1963 to 1968 in different series :
first in 1963 the Ferrari 330 GT America based on the design of the 250 but with an upgraded V12 engine,
then a racing version with the Ferrari 330 LMB,
and in 1964, the 330 GT 2+2 was presented at the Brussels auto show. Next year, the series II was unveiled with a five speed gearbox and a design done by Pininfarina like this example,
from 1965 to 1967, the Ferrari 330 GTC with coachwork by Pininfarina and another by Zagato. In 1966, the Spyder version (aka GTS as the model presented) was presented at Paris, also with a body penned by by Pininfarina.
and finally in the mid 60's, an ultimate version with the racing car Ferrari 330 P.
The design is beautiful but look the interior with this red leather 🤑 :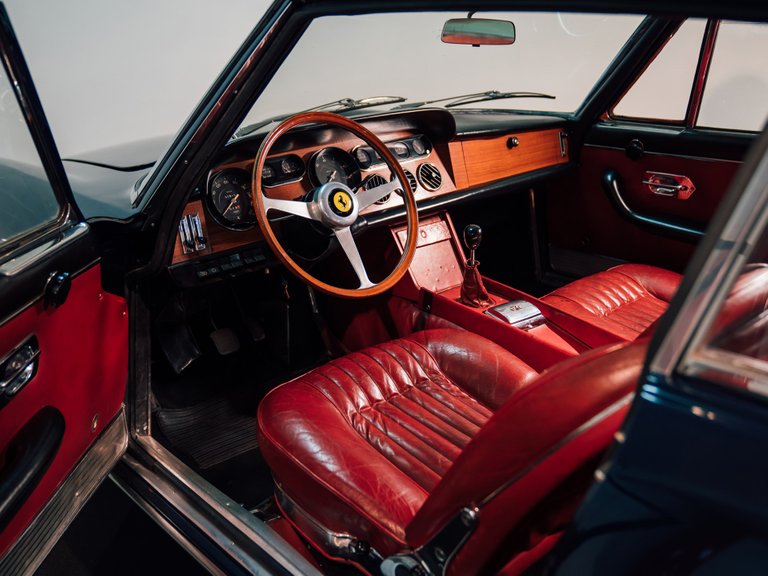 🔨 Lot 70 : 1966 Ferrari 330 GT 2+2 Series II
---
1968 Ferrari 365 GT 2+2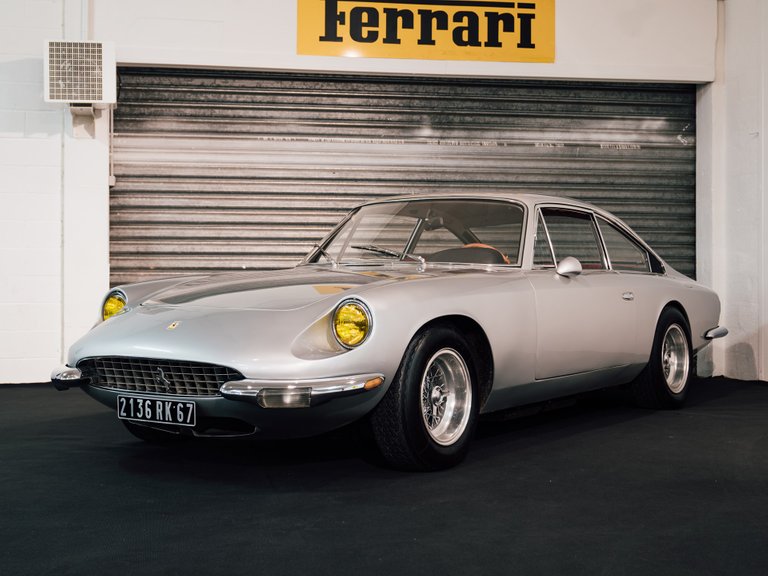 The Ferrari 365 GT 2+2 was presented at the Paris Motor Show in 1967 to follow the line of the 250 GTE and 330 GT 2+2. This luxurious grand touring coupés was produced from 1967 to 1971 in 801 example, the first Ferrari with power-assisted brakes and steering as standard. Thanks to its 4.4 litre V12 engine, the car can produce 320 hp. For this model, it was confort and power.
🔨 Lot 69 : 1968 Ferrari 365 GT 2+2
---
I thought to make only one post to present all the Ferraris but this post is already very long. I'll continue next week with the 365 models of the 70's and the Ferrari 246 GTS. Already a favorite model? I would buy the 275 GTB 😀.
Sale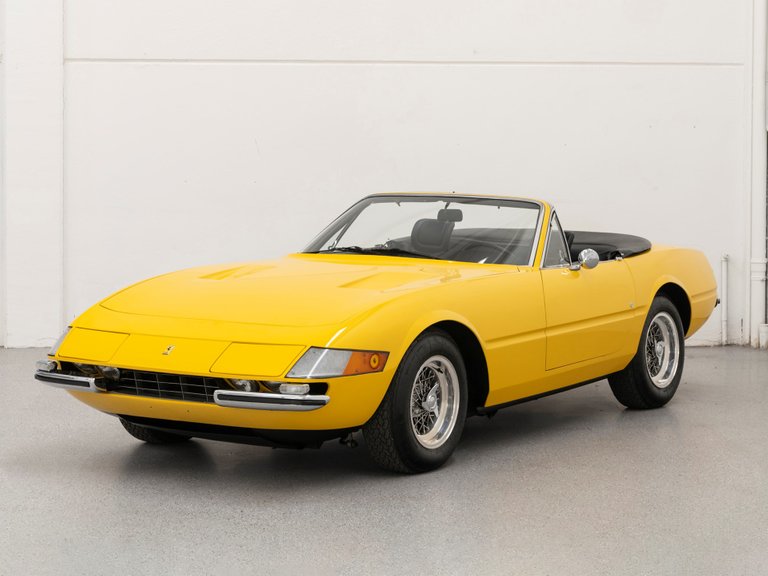 Sources
< 1973 Ferrari 365 GTS/4 Daytona Spider with a Scaglietti's coachwork, presented in the next post.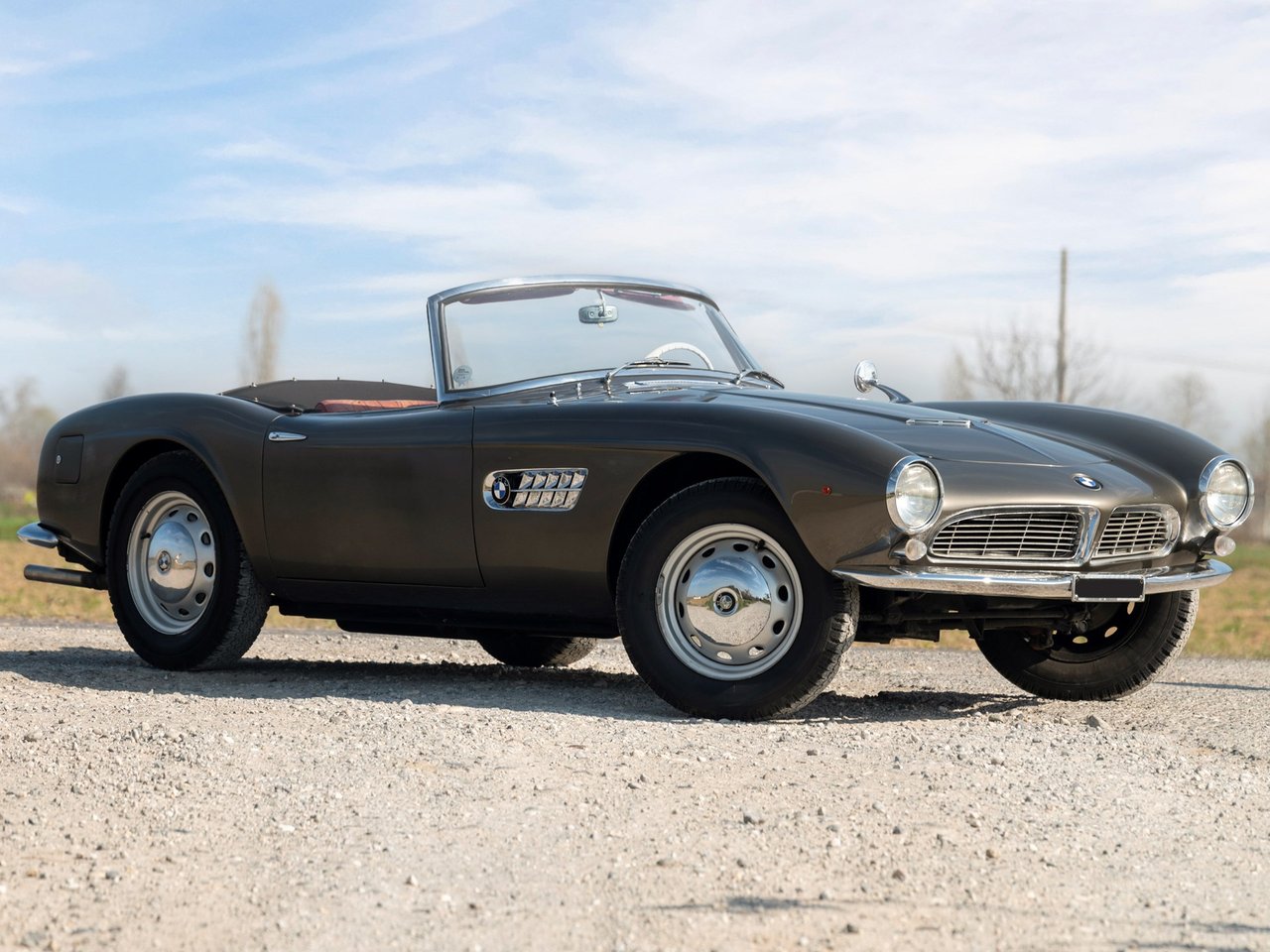 Previous Post
BMW 507 Roadster Series II >
Cisitalia-Abarth 850 Scorpione Coupé
Result Bonhams Amelia Island 2022
Fangio Mercedes-Benz 300 SL
Porsche 914
Allard J2X Two Seater Sports
Result Petitjean collection Part II
Result RM Sotheby's Arizona Sale

Have a great weekend... Spring is here.