A telephone conversation between a young blonde who just got her driver's license (she) and a car mechanic (he).


She: Hi, goodmorning I'm Mandy.
He: Goodmorning Mandy, I'm Kevin, what can I do for you?
She: Well, my father bought me a very cute second-hand car for my birthday yesterday. But before I really get on the road, I wanted it to look spick-and-span, in- and outside.
So, under the hood also. But now I have a little problem.
He: Ok, first of all congratulations with the birthday and with the car also ofcourse. But tell me: what kind of problem do you have under the hood Mandy?
She: Well, before detaching and disconnecting anything, to make sure I could put everything back as it was, I made some pictures of it all.
He: Clever, very clever Mandy. At least you're not blonde, hahaha. Just kidding.
She: I am blonde actually, but I do have these bright moments you know, hihihi.
He: Ok, back to the problem you have. What's the matter?
She: Well, after having cleaned and polished everything, I put it all back where it was. But now I just found out that piece number 710 is missing. Looked everywhere but can't find it anymore.
He: Piece 710 you say? Never heard of that. Can you make a picture of the car? That way I can see what the car-brand is and look it up perhaps.
She: No problem, just a minute.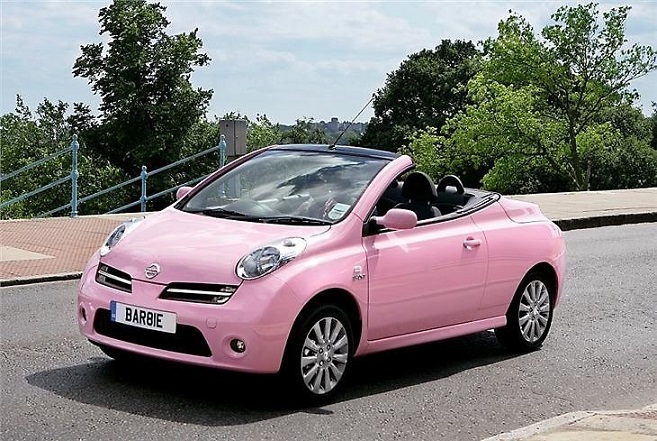 He: Got it Mandy. Looks like a Fiat to me, isn't it. Nice car!
She: Yep, that's it, a Fiat!
He: Hang on please, I'll check it out. Piece 710 it was you said, wasn't it?
She: Yeah, it's even written on the piece, in big figures, 710.
He: Huh? Big figures? If there's any figures at all on car parts, usual it's very small and hardly readable.
She: Well, I'm tellin' you, you don't need glasses to read this number, hihihi.
He: Can't find anything about that particular piece for a Fiat Mandy. But uuhh, just a minute ago you said you made some pictures of it all. Did you, by any chance take one of that so-called piece 710 also?
She: Yes, I believe I did.
He: Can you please send it to me.
She: Okidoki. Just a second .... here it comes.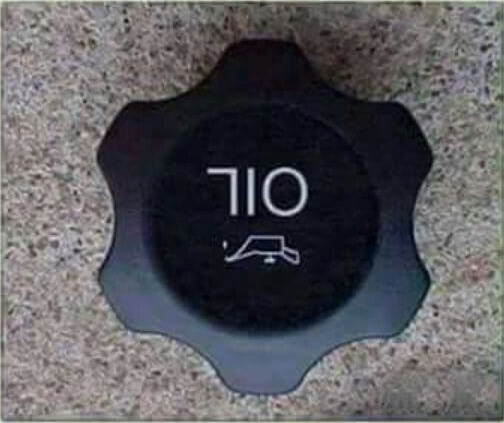 A GREAT WEEKEND TO ALL OF YOU.


sources: redbubble.com & memecenter.com
__