I gave my car to a friend of mine and guess what? he hit a dog. Dog is dead. Bumber broke. Aircondition radiotor dead. And wiper water tank dead. Plus an aircondition pipe got broken too...
So! its a honda civic 2009 hybrid. They arent common here.. so its hard to find parts. Managed to find a used tube for 40€ and a new radiator for 140€. BUT bumper and water tank no. So i decided to go the diy way until i find something used at a good condition.
the best way to built things and create something thats broken (without a 3d printer 😁) is polyester.
Have a look. you can create bends,shapes, and slowly sclupture what the project needs.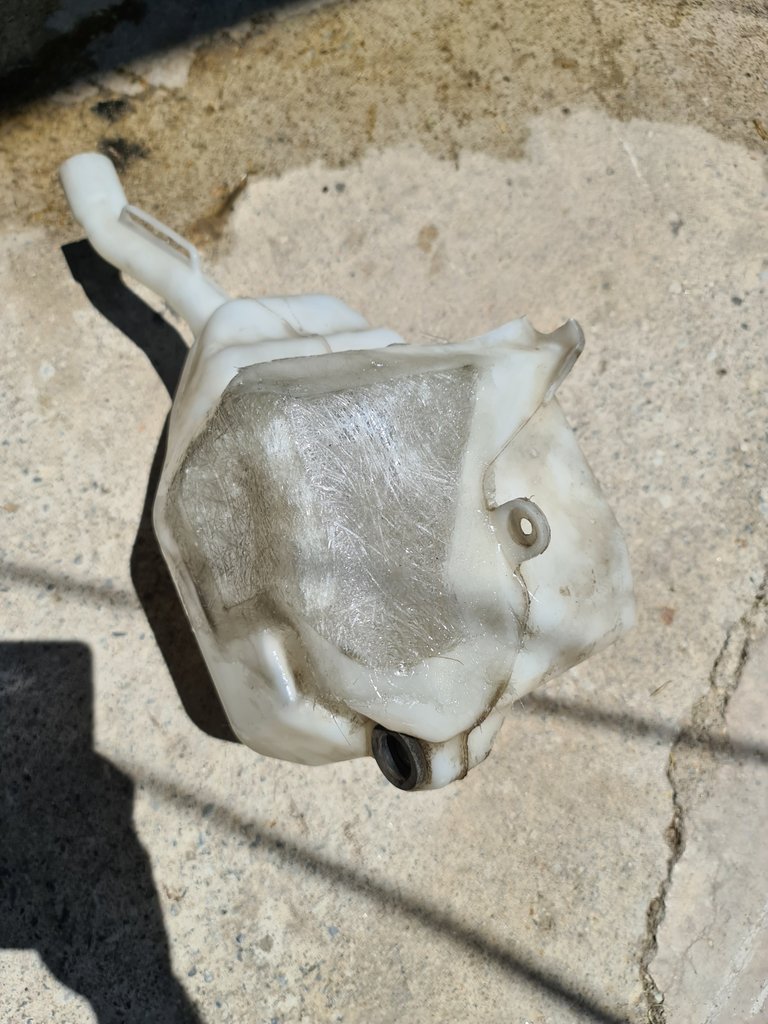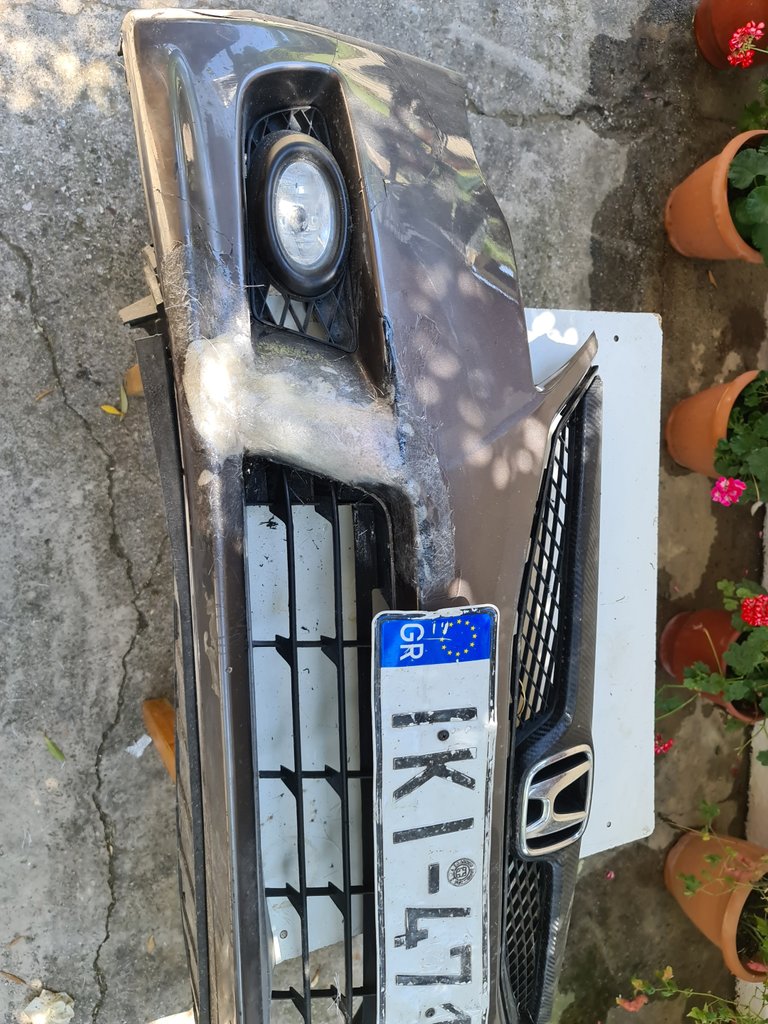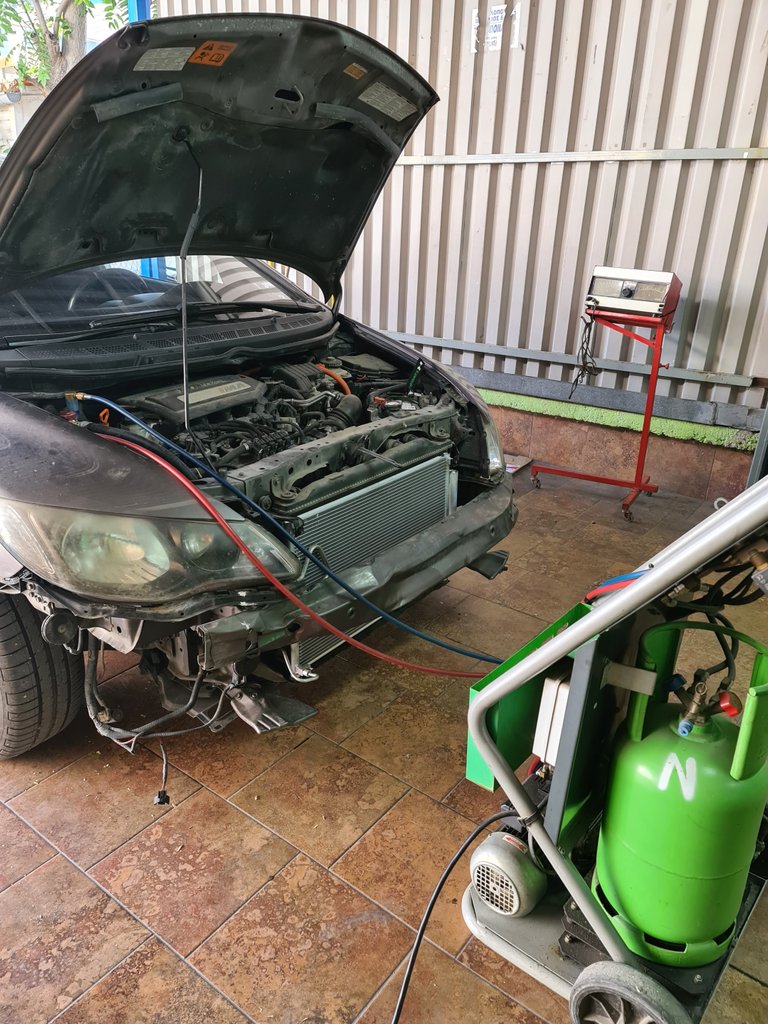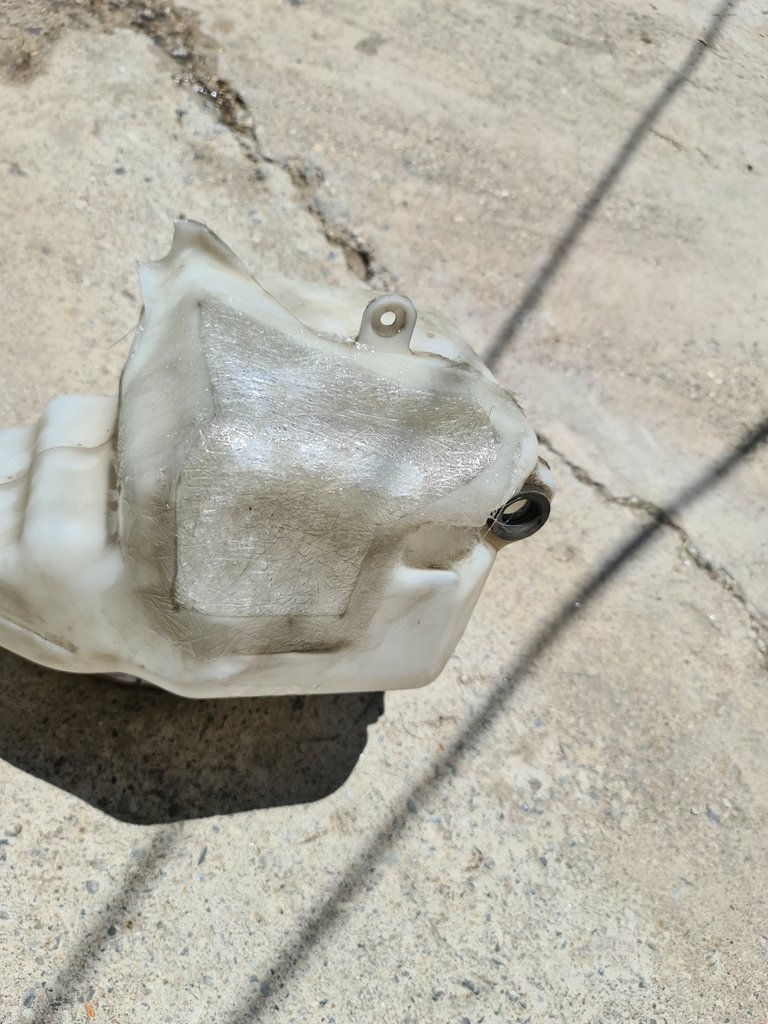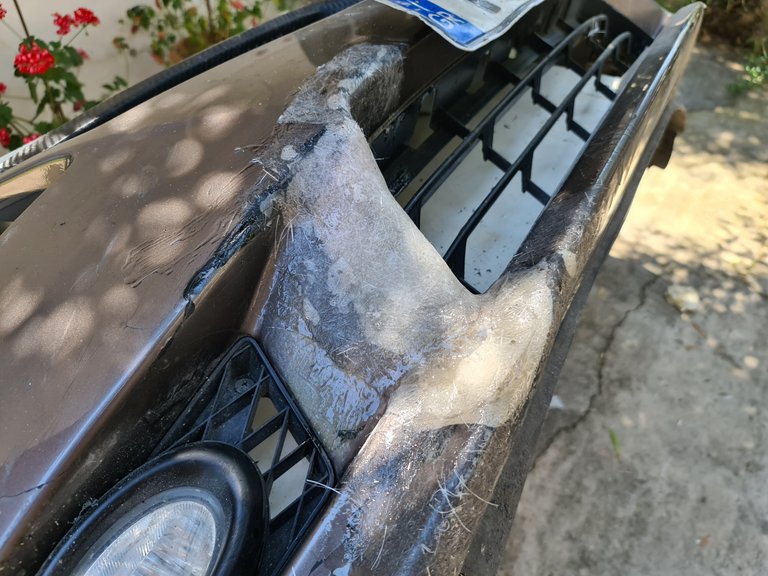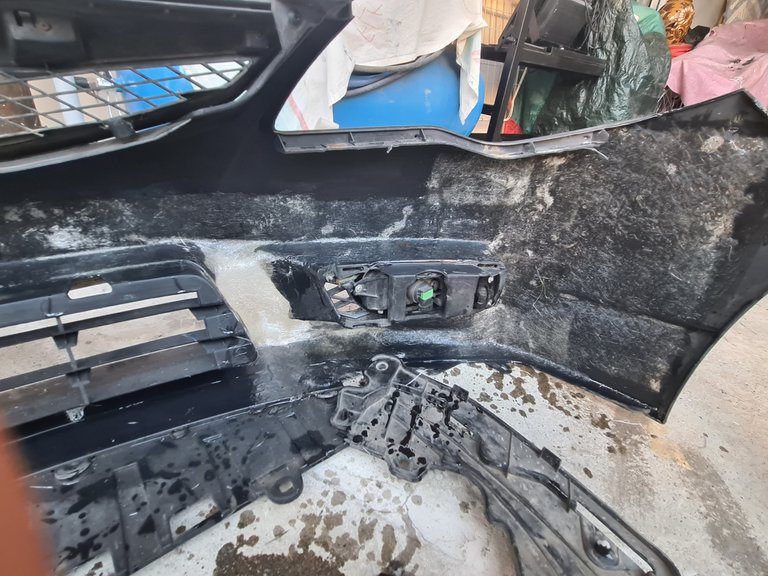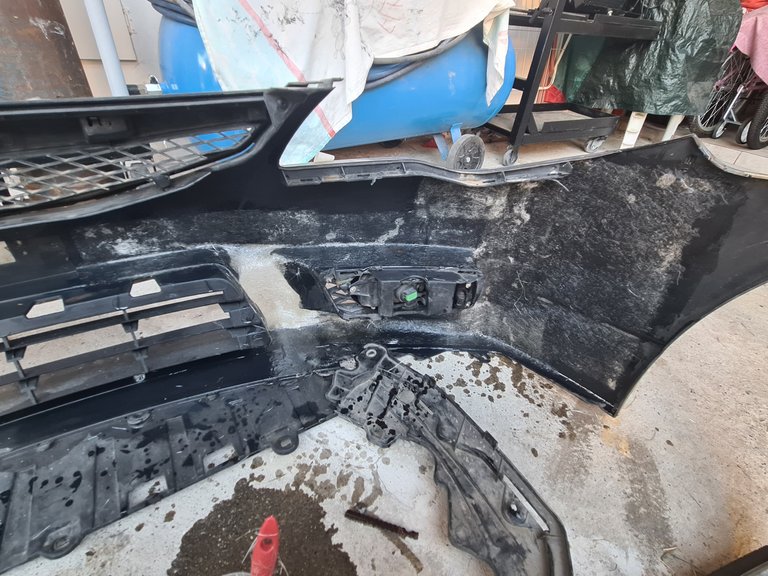 Yeap it looks ugly. but it hardens within minutes. and is very strong. boats are made of polyester too.
Next it will need a putty filling... and sanding and putty and sanding... until its smooth.
And of course some painting.