The Coon has a lot of energy and is always up to something, as a result she has been the subject of many photos. Crypticat has taken to sleeping under blankets so it's more difficult to find here, but The Coon is omnipresent. Here are some photos we've taken to be immortalized on the Hive Blockchain so future generations of hoomans are able to study The Coon.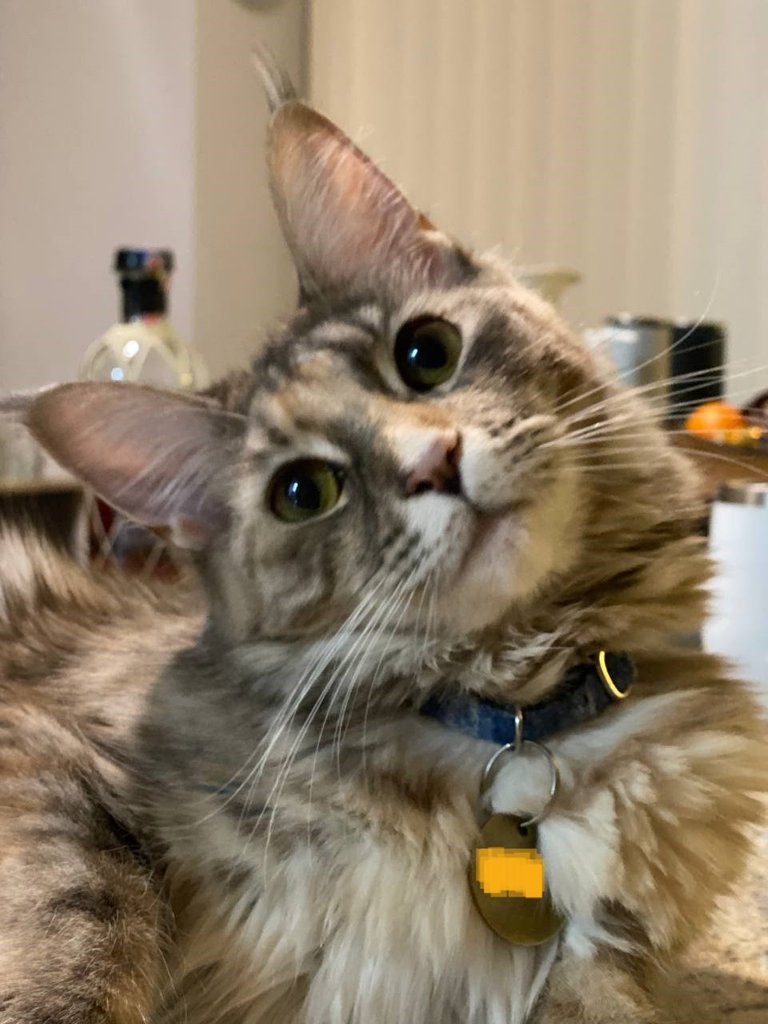 She is just over a year old in this photo and getting fluffier by the day.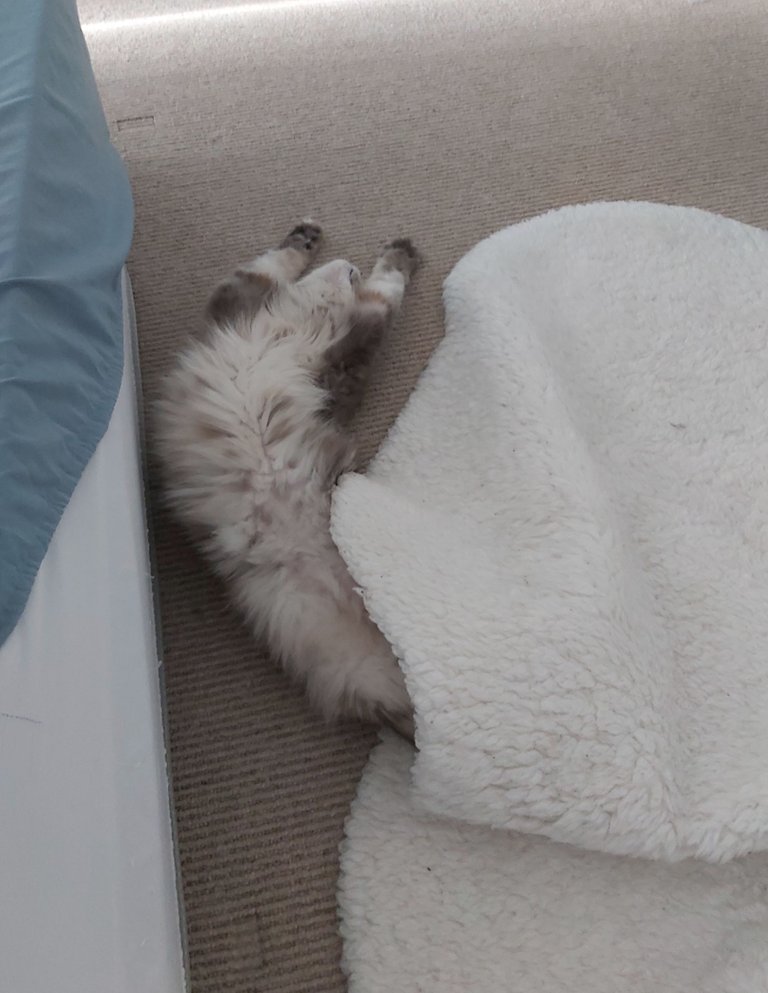 A much more recent shot, I woke up one morning to find The Coon passed out.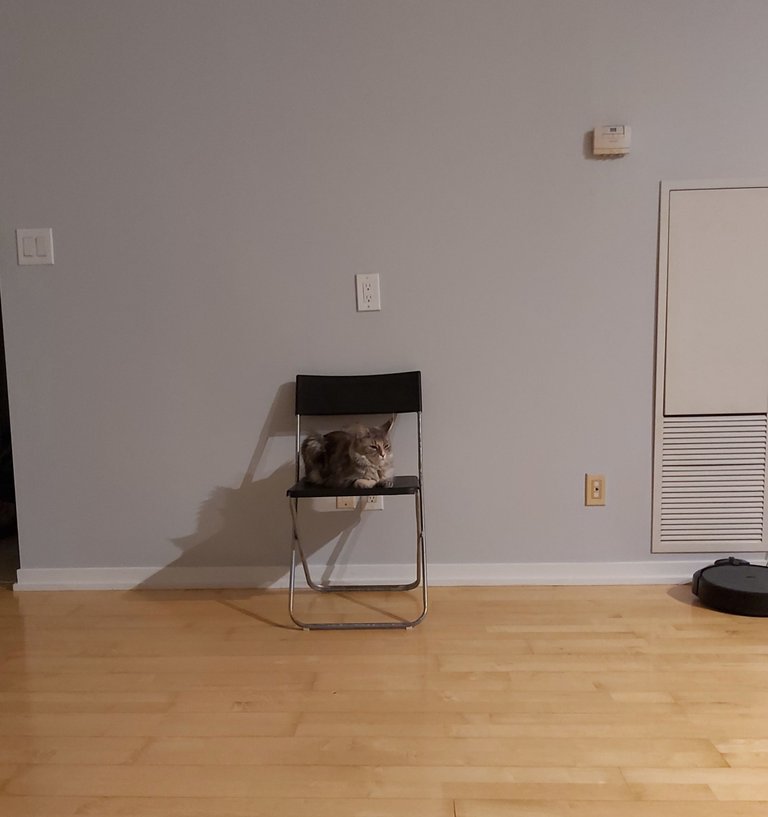 We were moving and sold all our furniture. Here is The Coon claiming the last best spot in the place.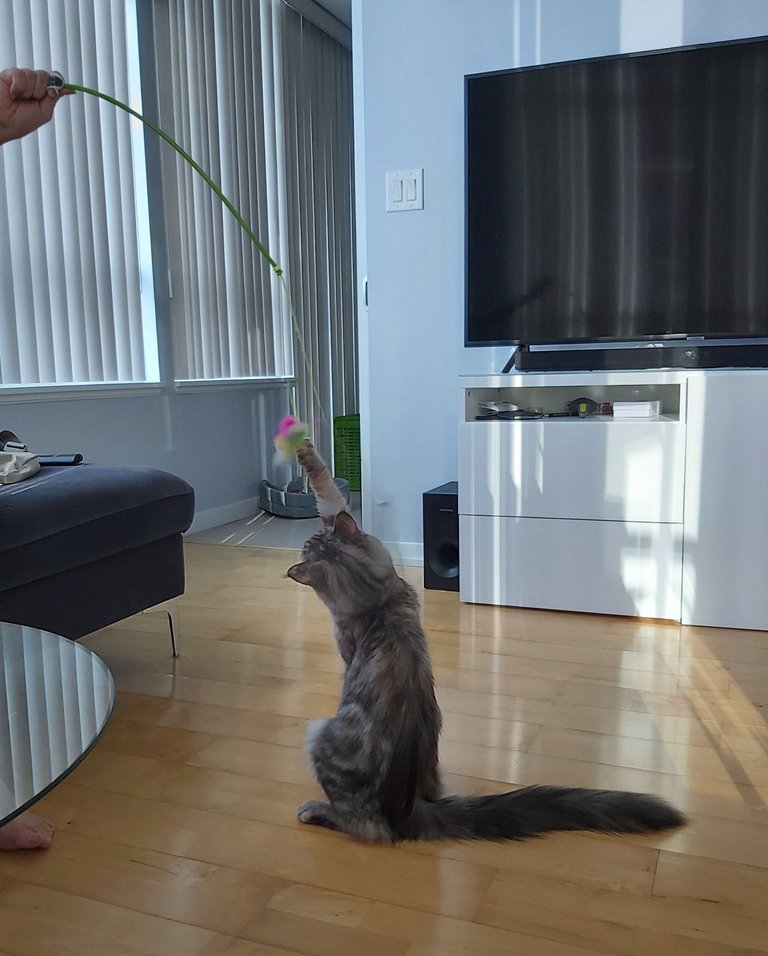 At first she was afraid of this toy but soon after it became her favourite, The Coon carry's it around with her hoping someone will play.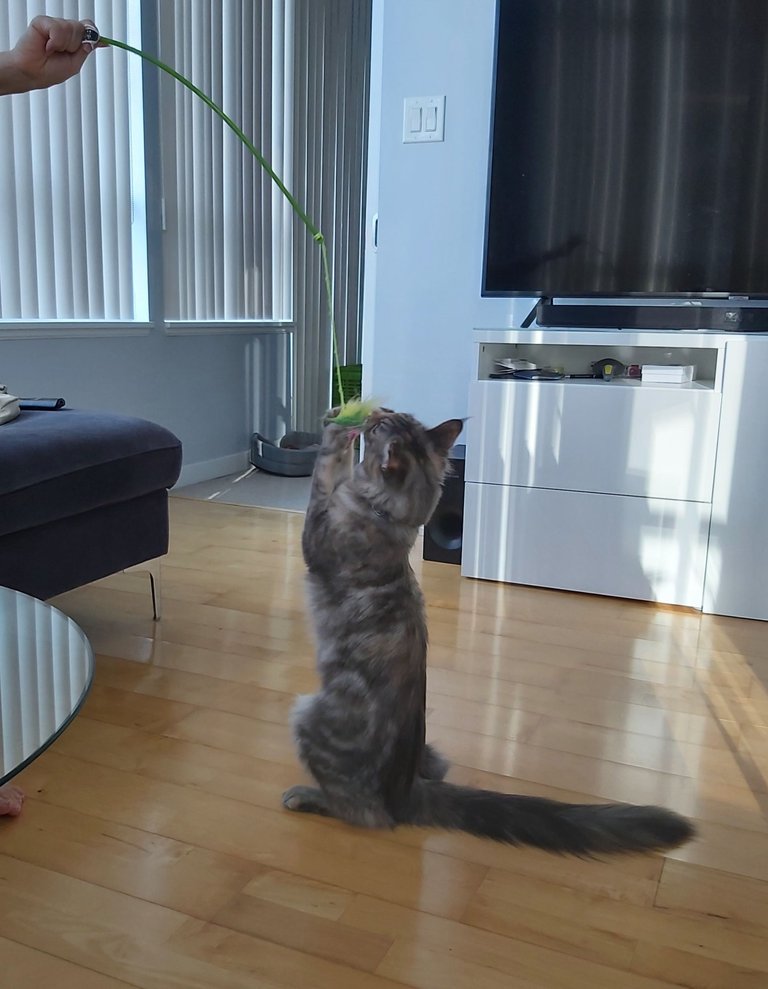 I don't think coons ever grow up. She is always doing something, she does so much and sleeps so little, sometimes she is shaking from exhaustion.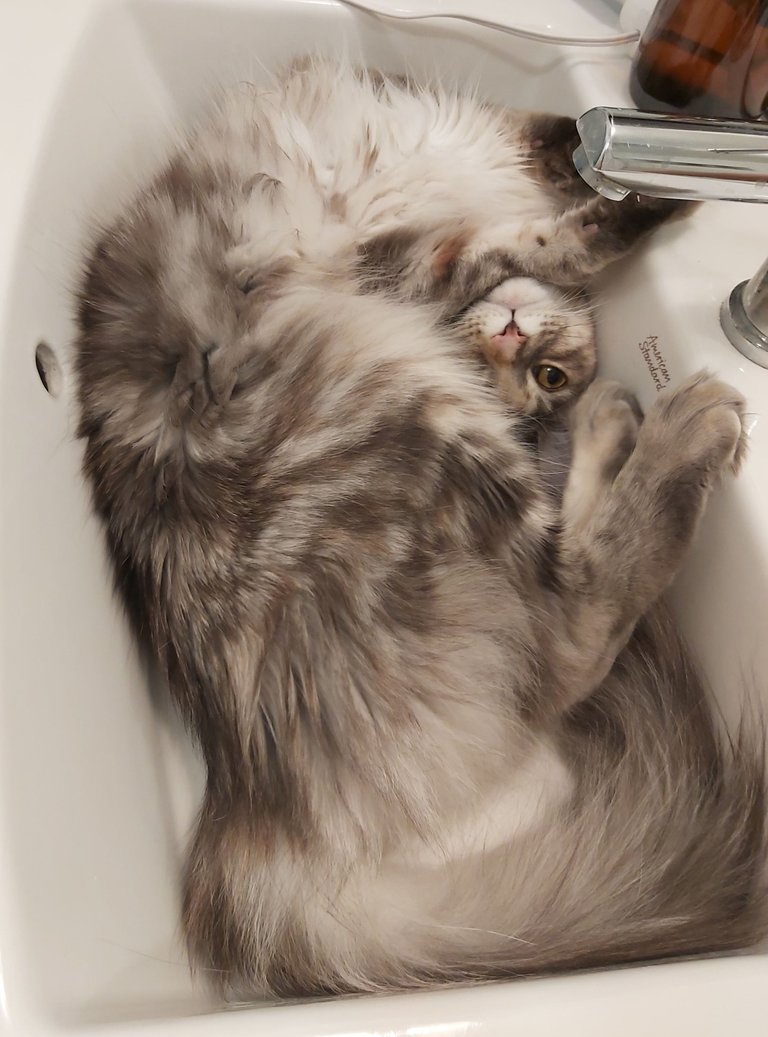 Anywhere is good for a nap!
A sink, or a nice bed.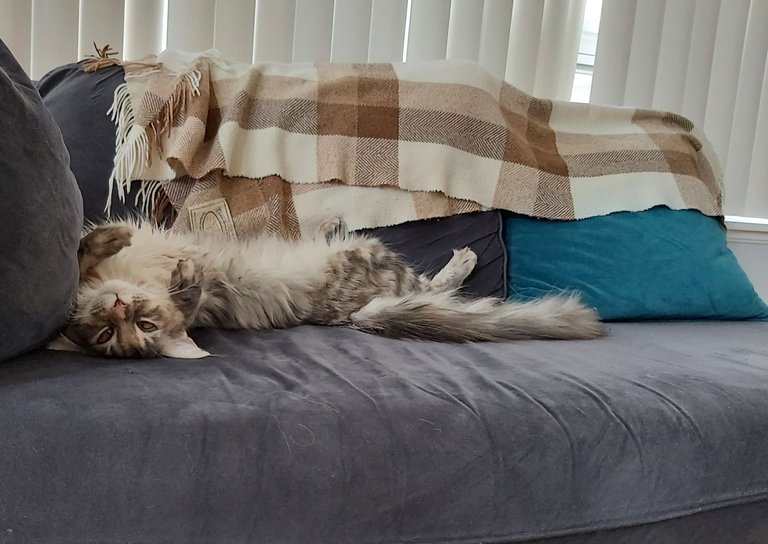 Crashing on the couch.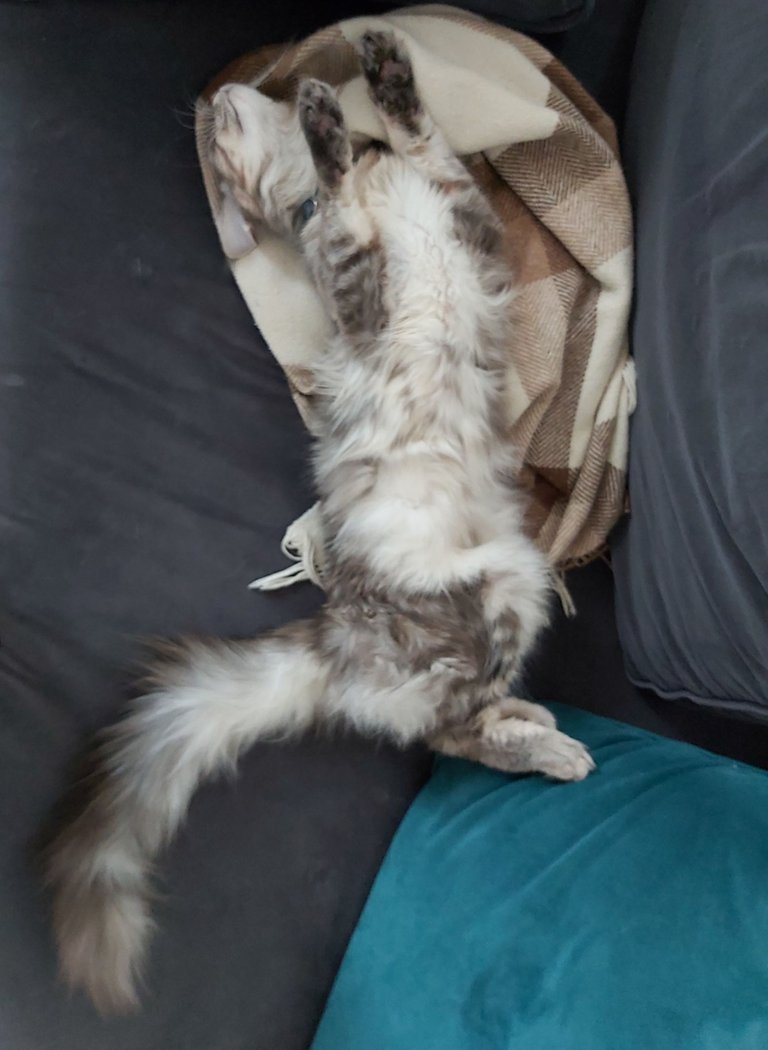 Sleeping on her back.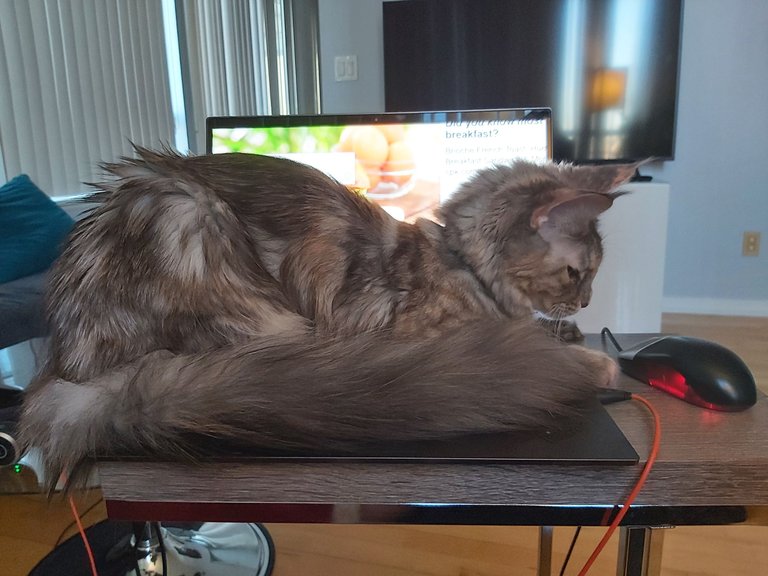 Or of course on the work computer :)
Hope you are all having a nice week, it's been a busy one here!