Hey there!
Long time no chat! Feels like a month honestly. Been super busy lately, schedules, work, plants, tidying and pets... holy guacamole! No time for writing and sharing at all!
I feel like I should get a post on here now as we have winds of 140km/hr possible for this evening and the wifi will likely be sketchy at best, or maybe no power for a while, we shall see!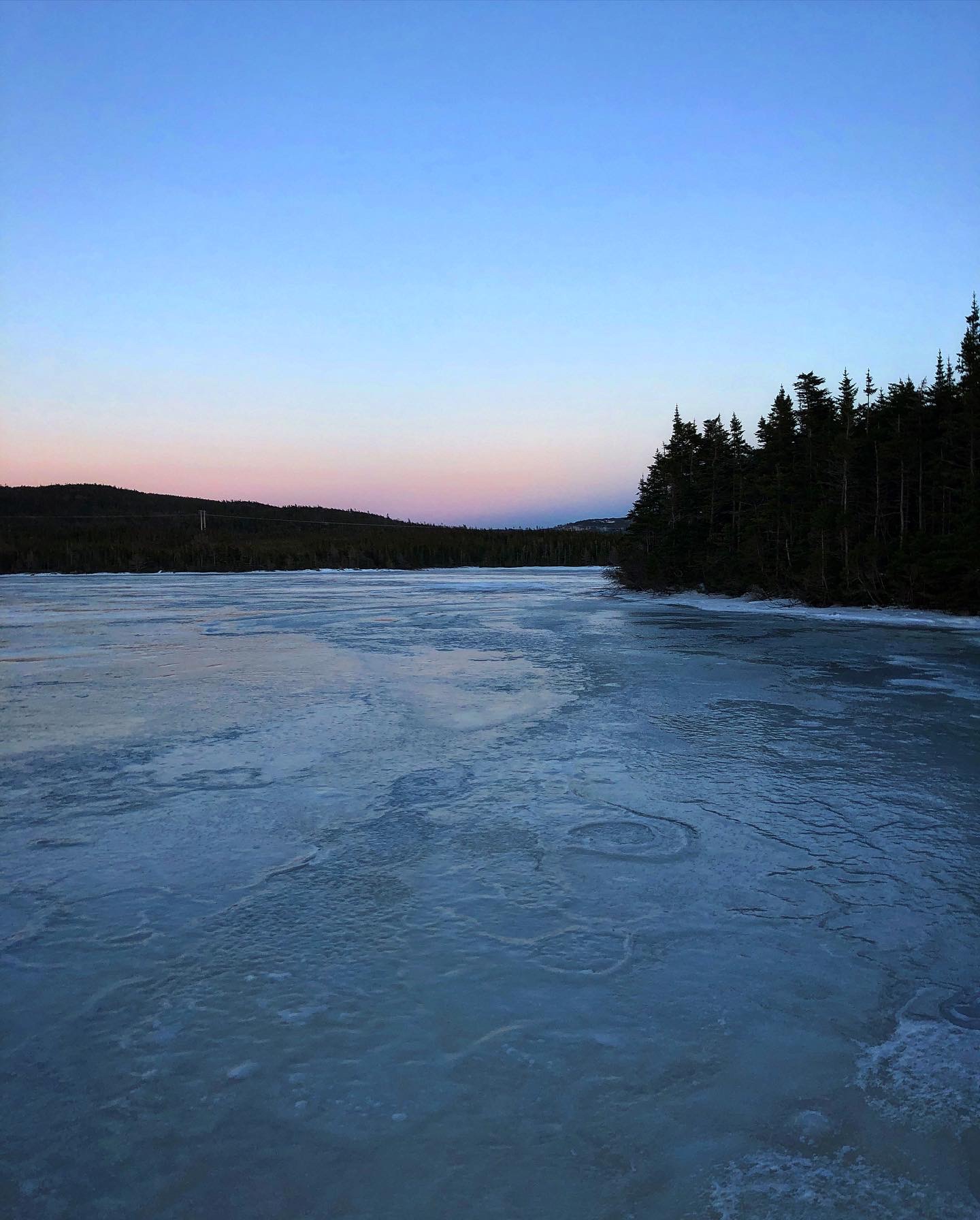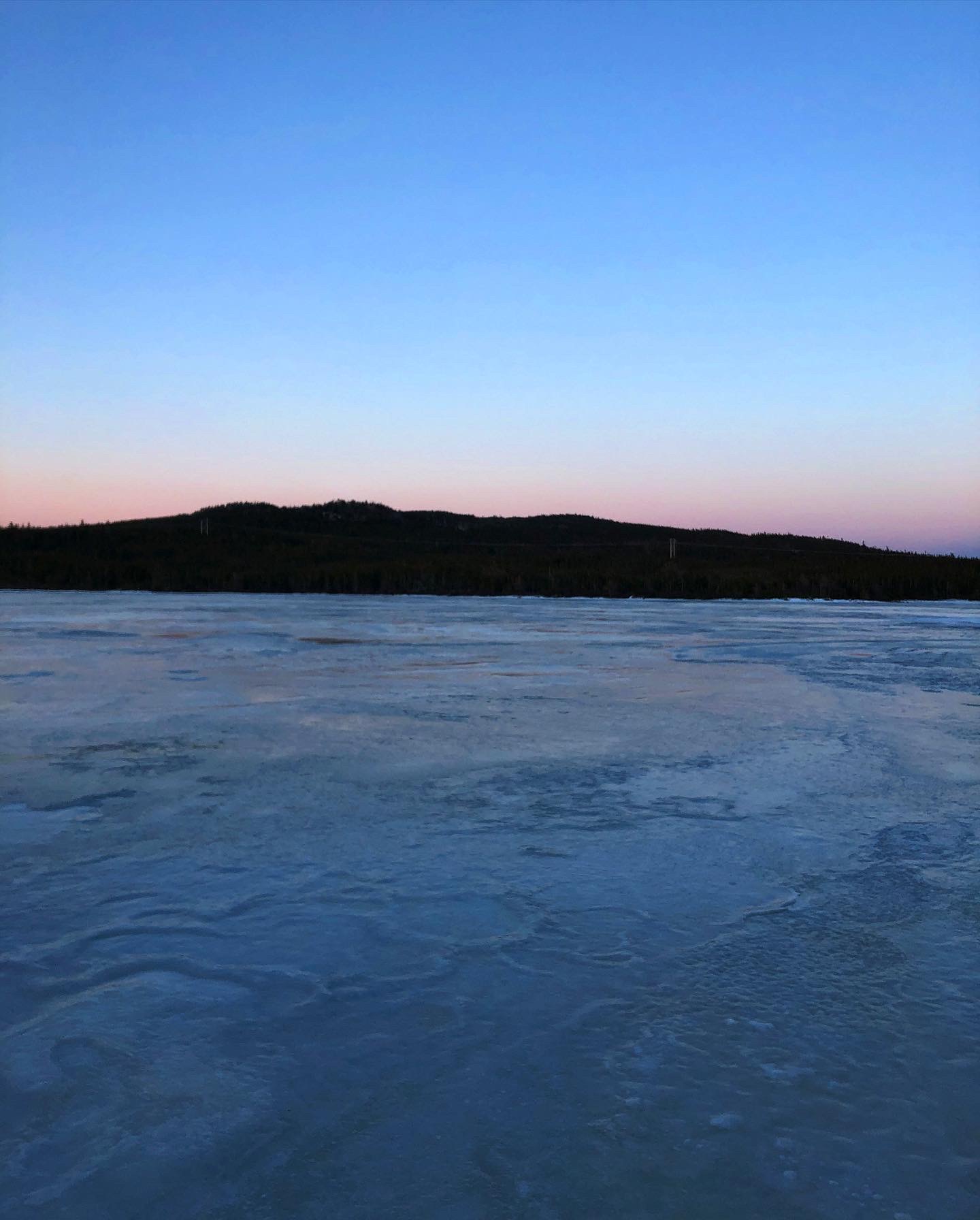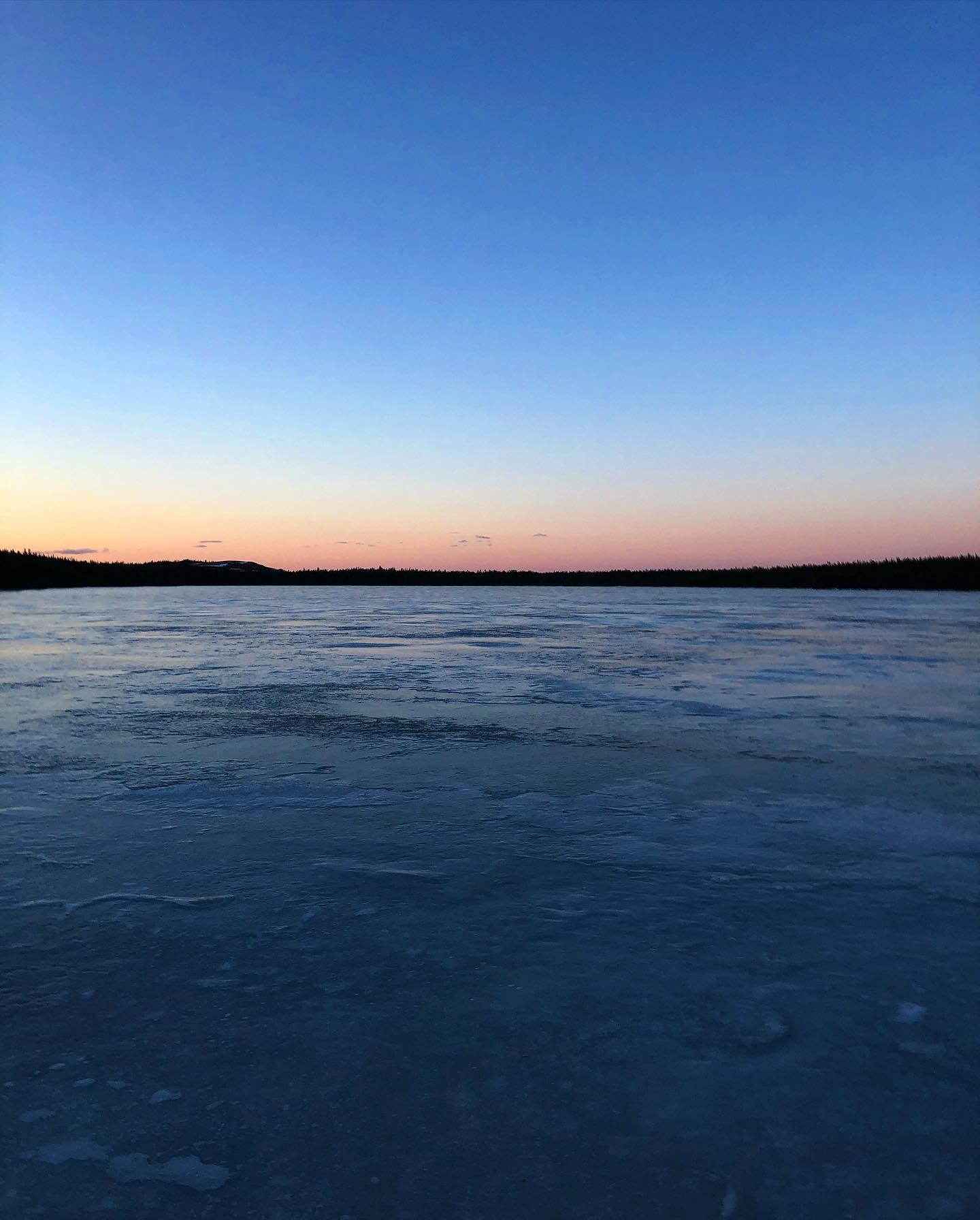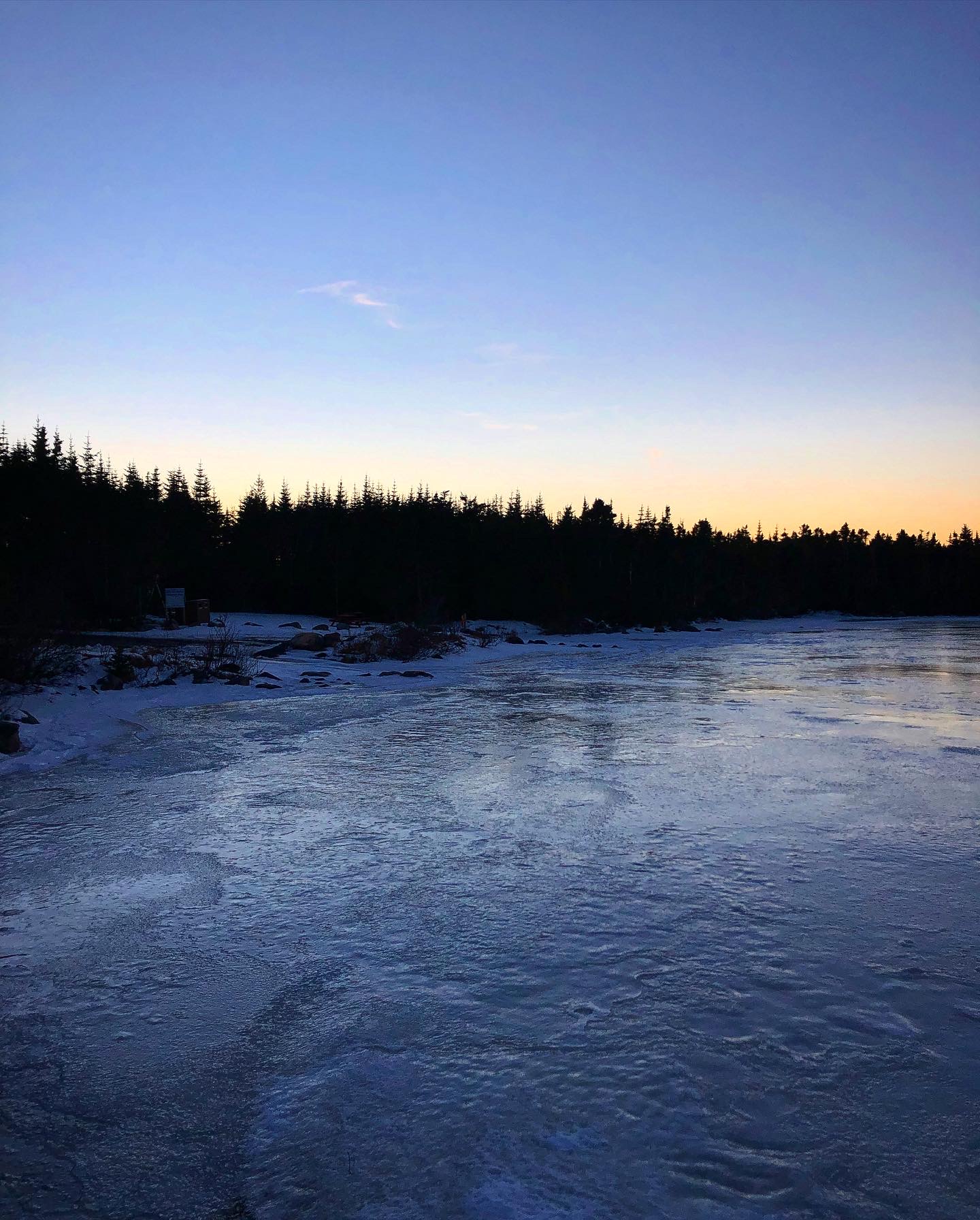 The pond has been frozen this week for the most part, I've definitely gotten a few beautiful sunset pictures!
In my last post I made a HUGE mistake.
I gleefully talked about how excited I was to have my Incan corn and toothache plants growing so well.
My cats decided to shit, stomp and mow all over that......
literally.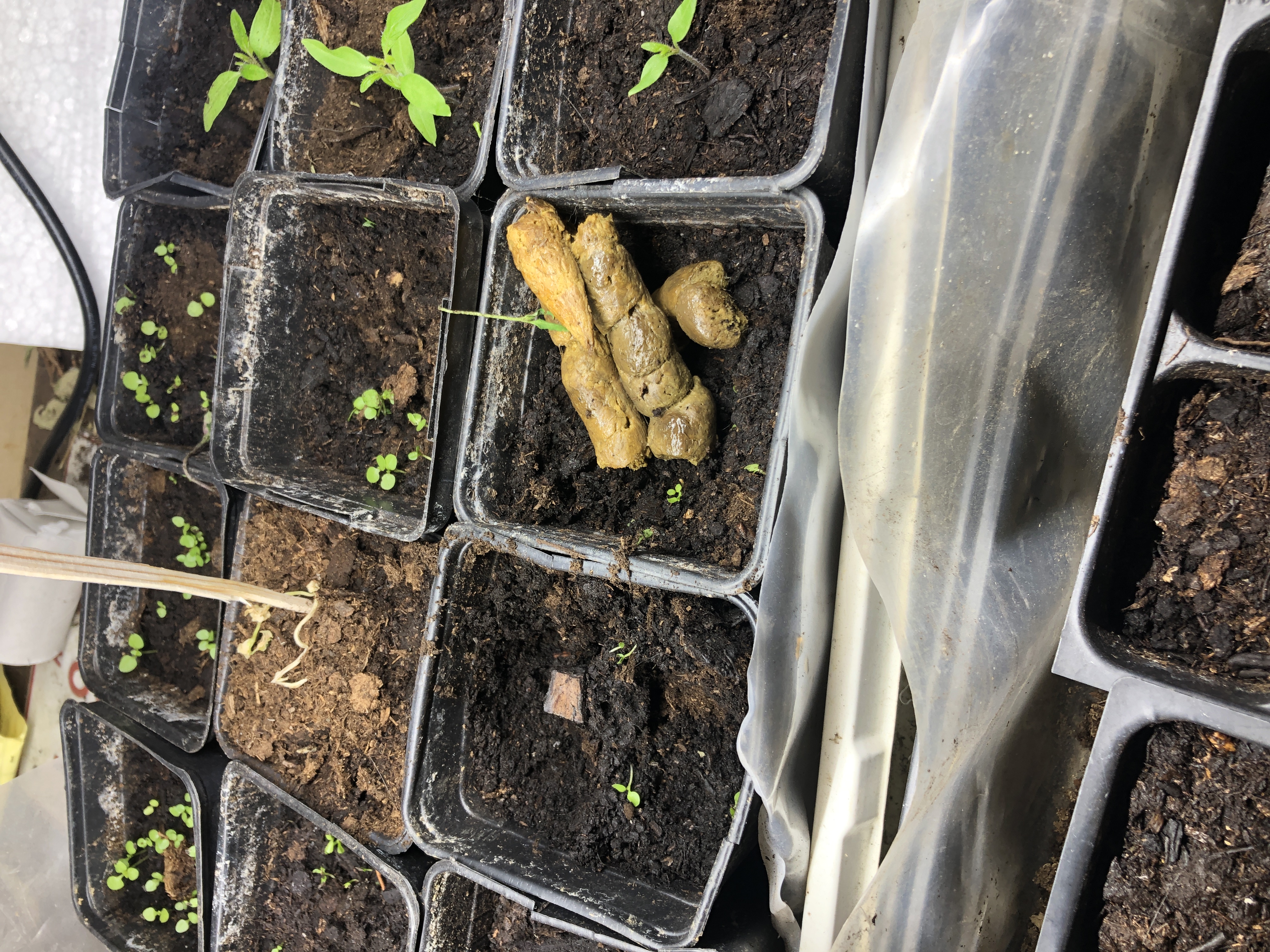 Yup. That's cat poopies.
And this used to be my corn.
They ate it.
Can't get too upset, clearly I should have started cat grass and catnip before I started with my own plants!
Silly me! 😂
I've since taken several measures to keep them away, they got into the plants a couple times since, so now it's locked up, plastic around it and taped up with forks and clothes pins sticking out of the pots, it's nuts but they have given up.. for now.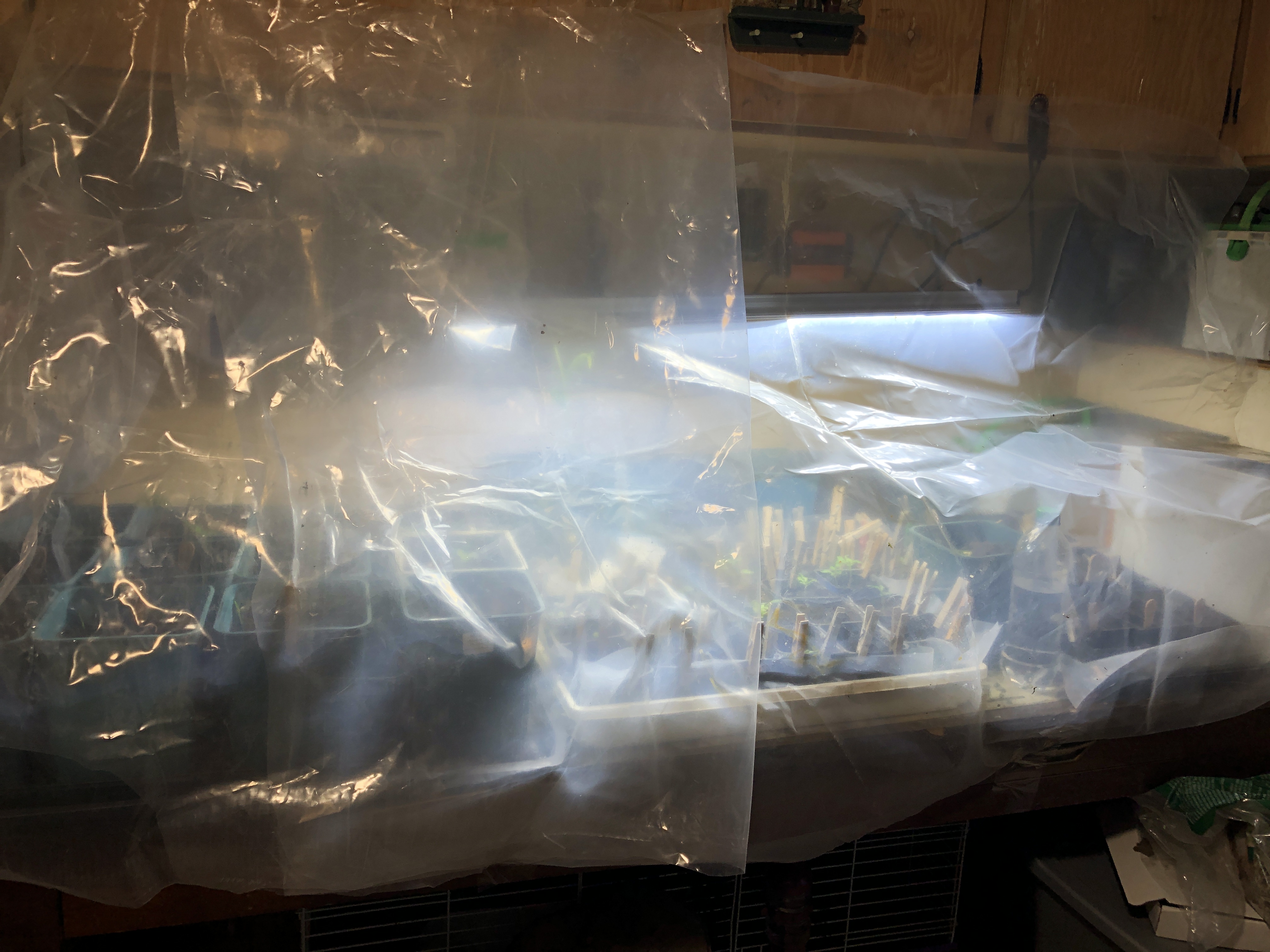 That will teach me to gloat about my plants!
Na, it won't.
I'm still super stoked about the surviving ones! I transplanted tons of blueberry (cherry) tomato plants this week! They look beautiful!!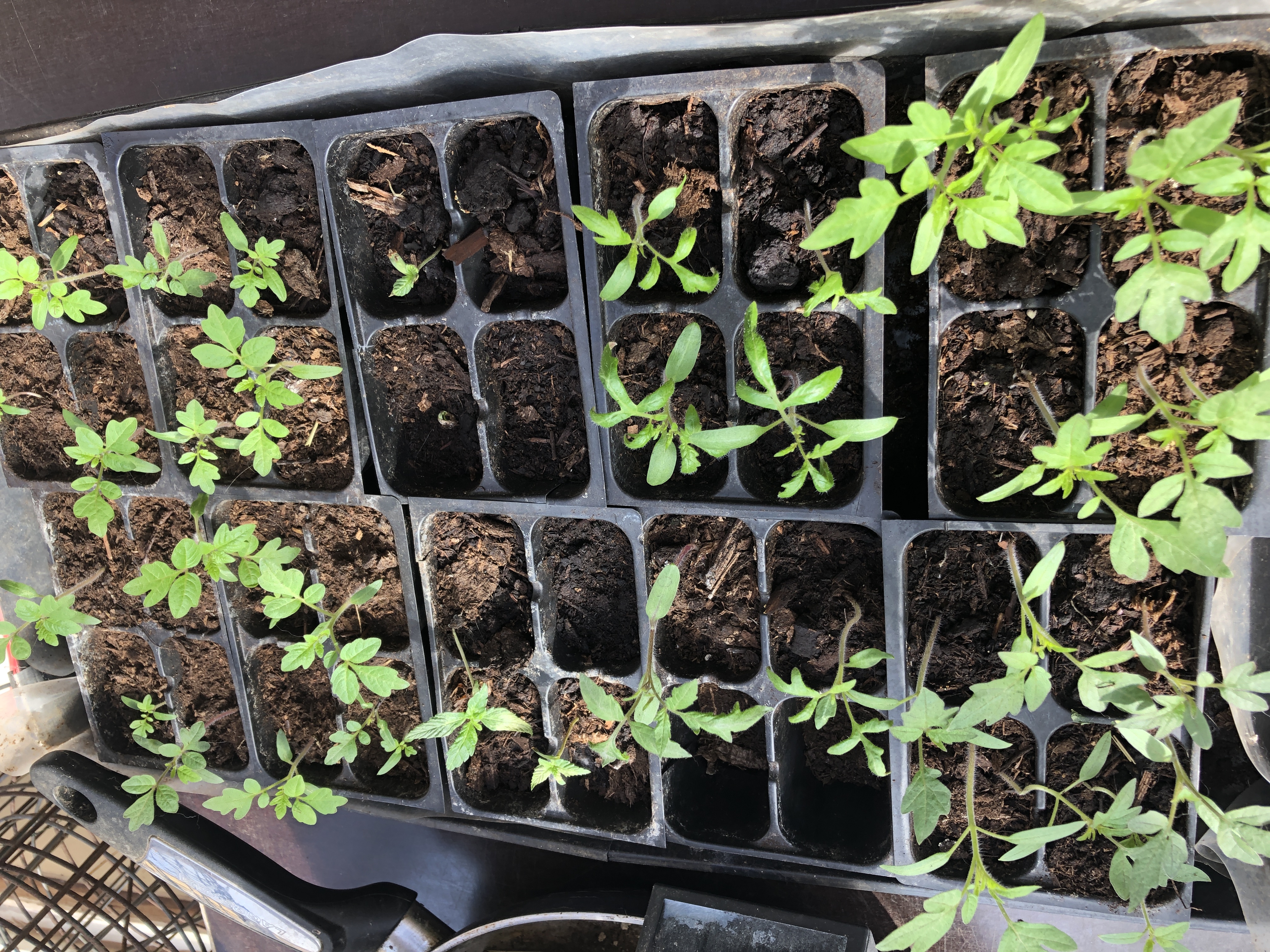 Still have tons to go! Running low on trays and space but I've still got a decent supply of soil and pots. The greenhouse is a bit too cold at night, with temperatures below zero again tomorrow night, so fully hardening off the plants is not gonna happen yet.
The kale and arugula is good to go out there, plus I started more kale out there and a whole bunch of celery, which are both very tolerant of chilly weather.
Here's Venus being my helper!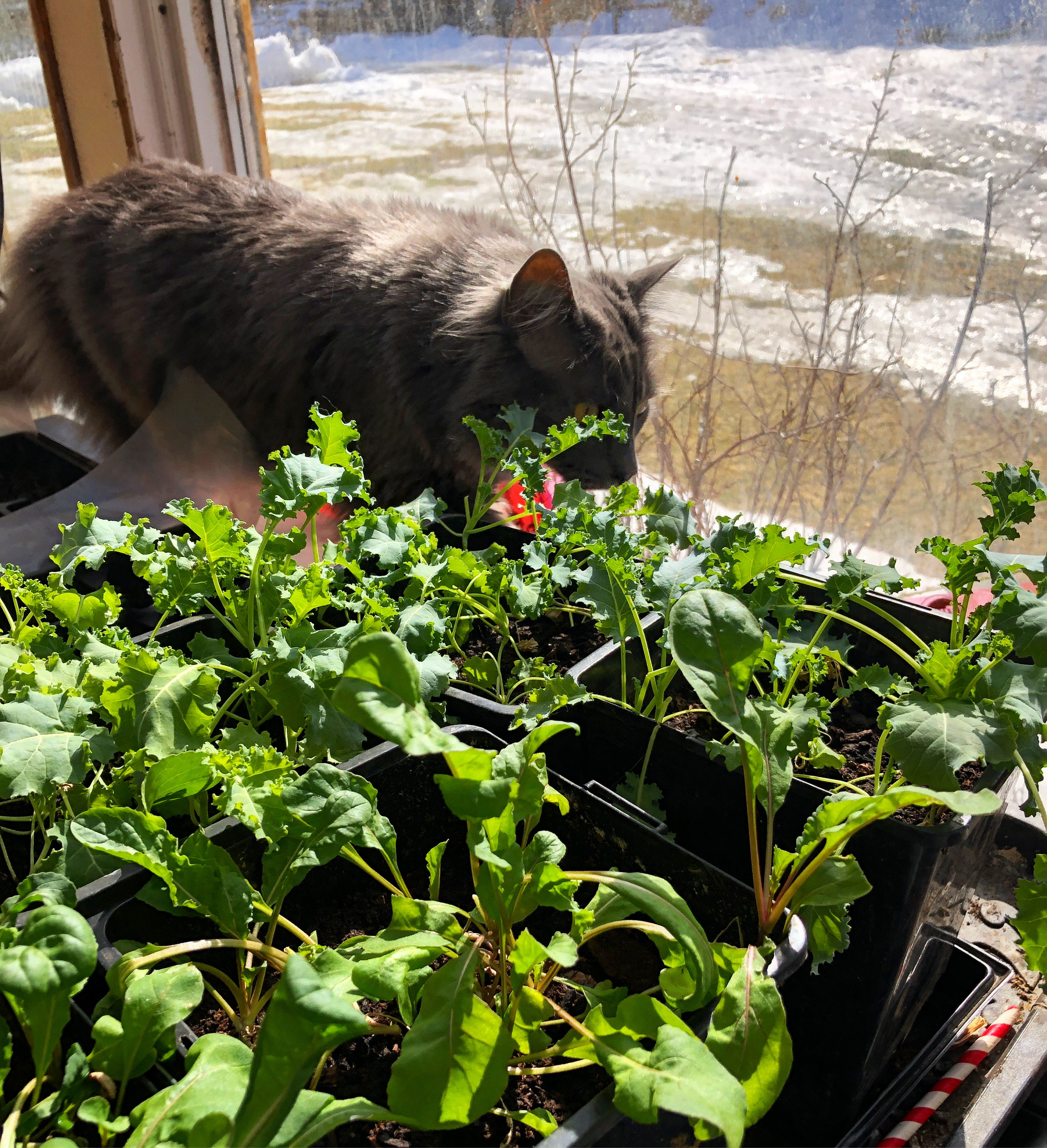 And Earl having a wonderful snooze in the sun!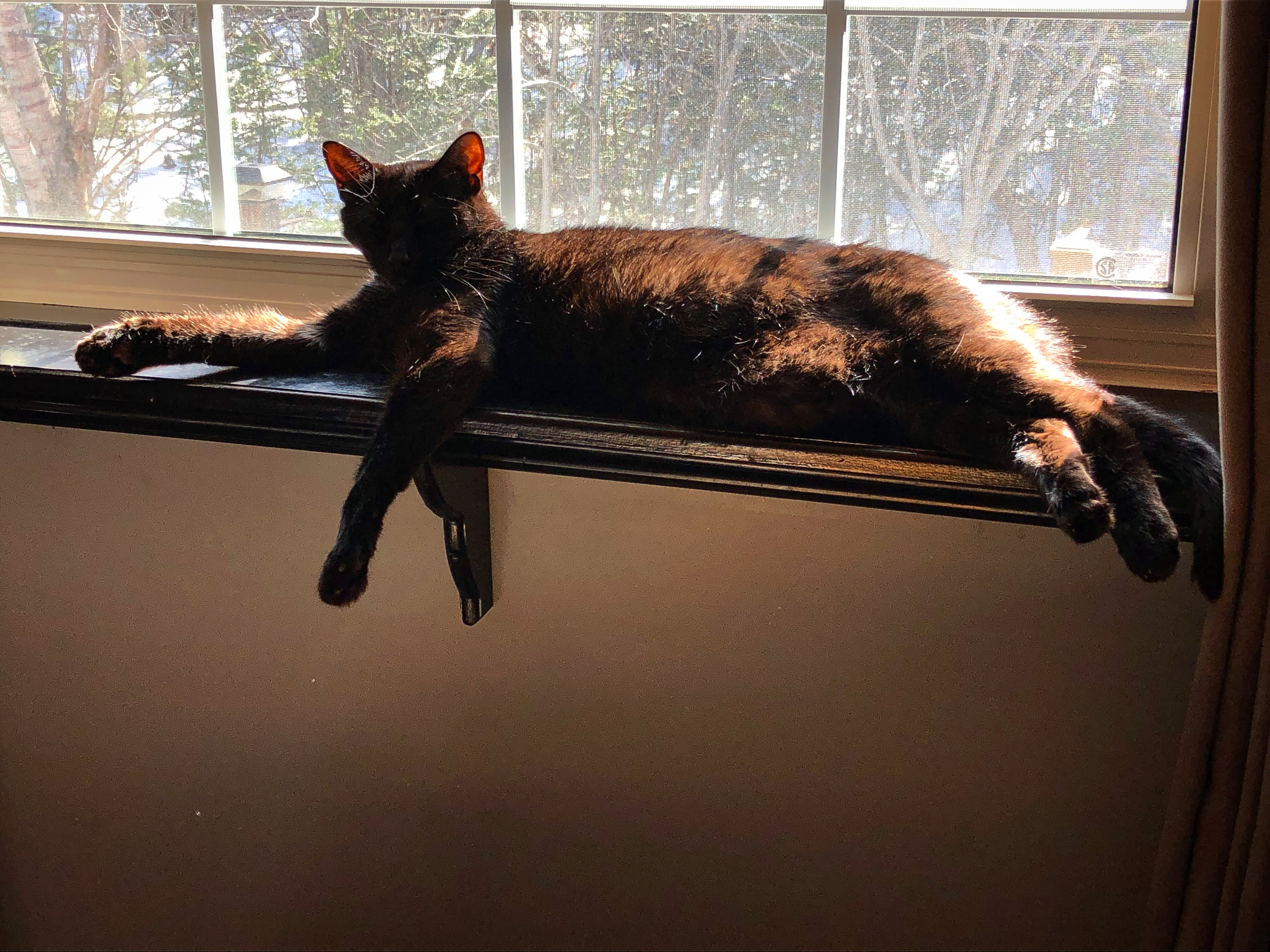 Can't stay mad at these kitties that's for sure!
I've been so thankful to have sunshine! I've been hanging out in the greenhouse as much as possible, soaking up the sunshine and getting whatever work I can get done out there instead of in the house.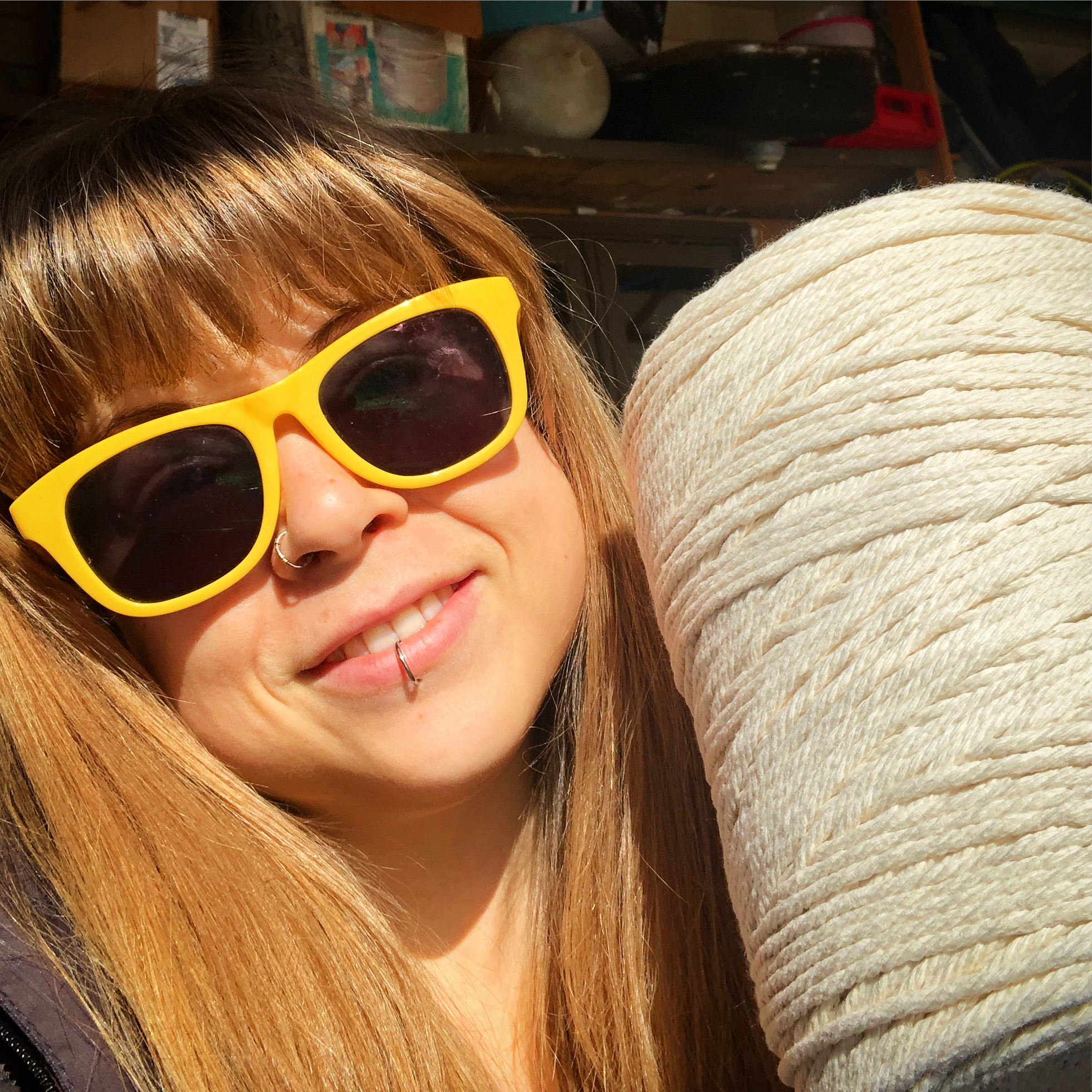 I finished a new macrame piece, it's a potholder for someone special!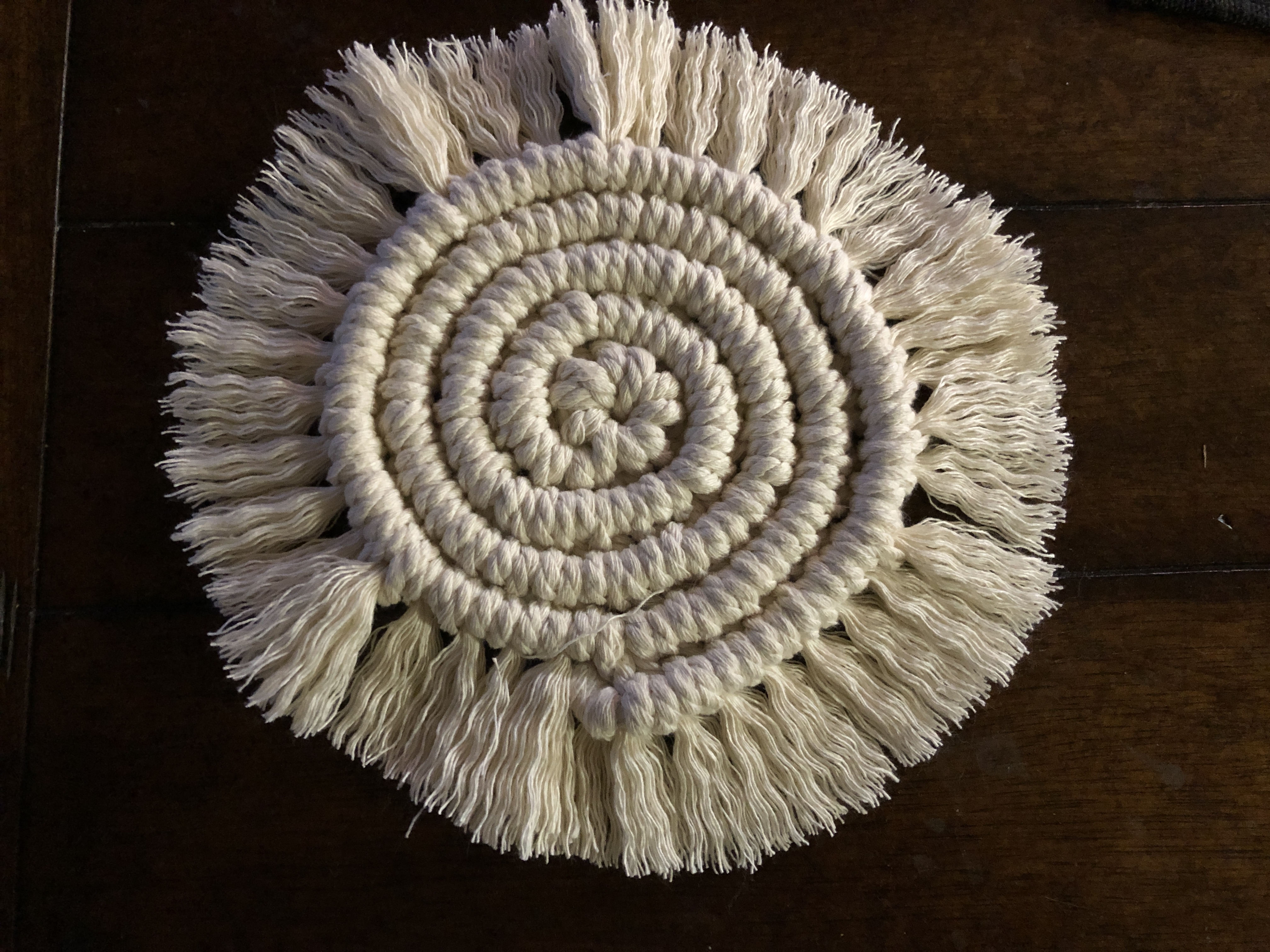 I love how it turned out! I'm not sure how big it looks to you, but it's fairly large. I used chunky cord and it worked out pretty awesome!
I hope the recipient enjoys it as well ❤️
In other homestead news...
I've finally gotten back into brewing kombucha regularly!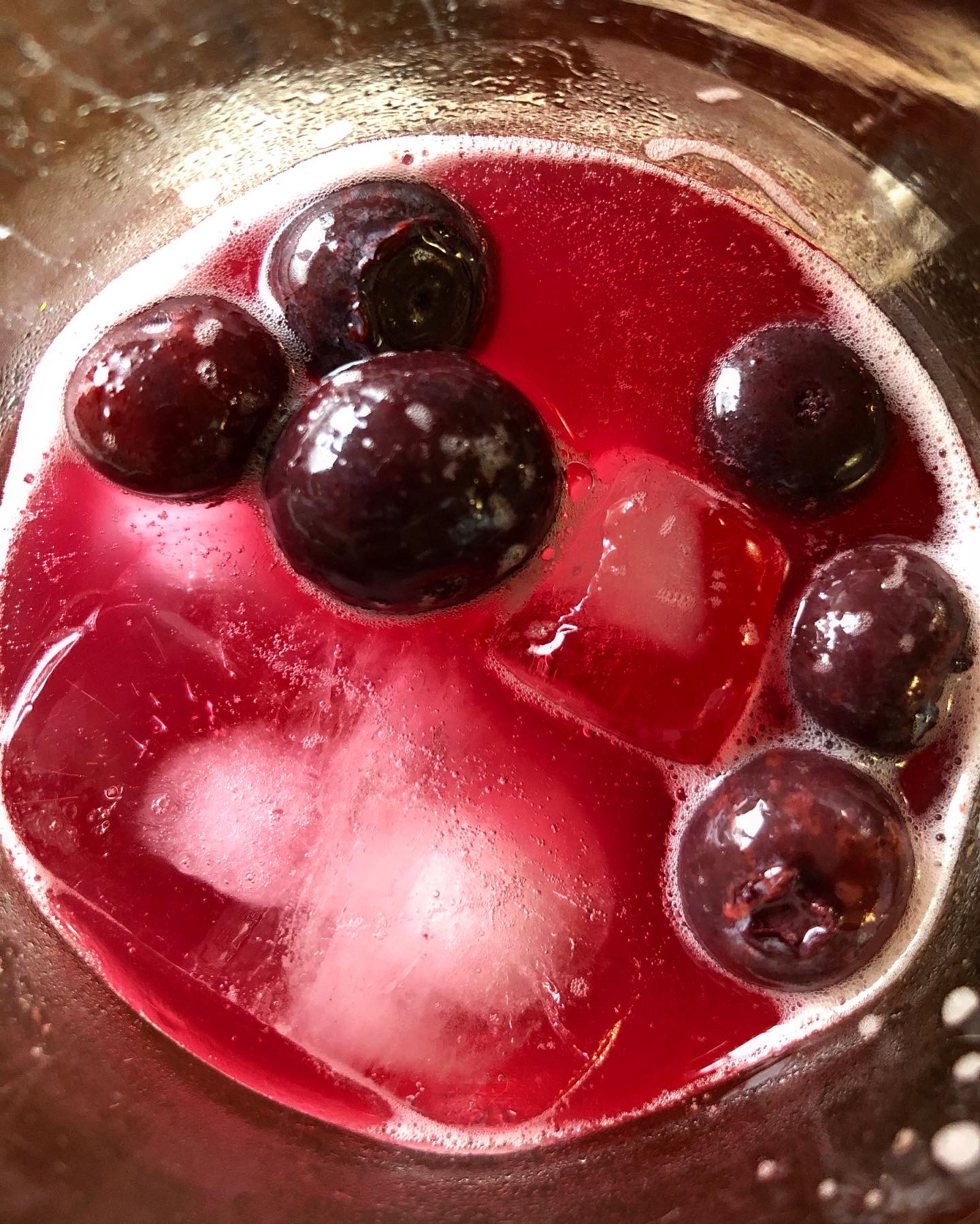 This batch of blueberry turned out particularly amazing! I used to brew my own kombucha weekly for years, and I wrote lots of blogs about it in the past. I started a Scoby from a store bought kombucha shortly after I got here, but it's taken me a while to get back into brewing. I'm in full swing again now and picked up a beautiful jar with a spigot the other day so I can do a continuous brew.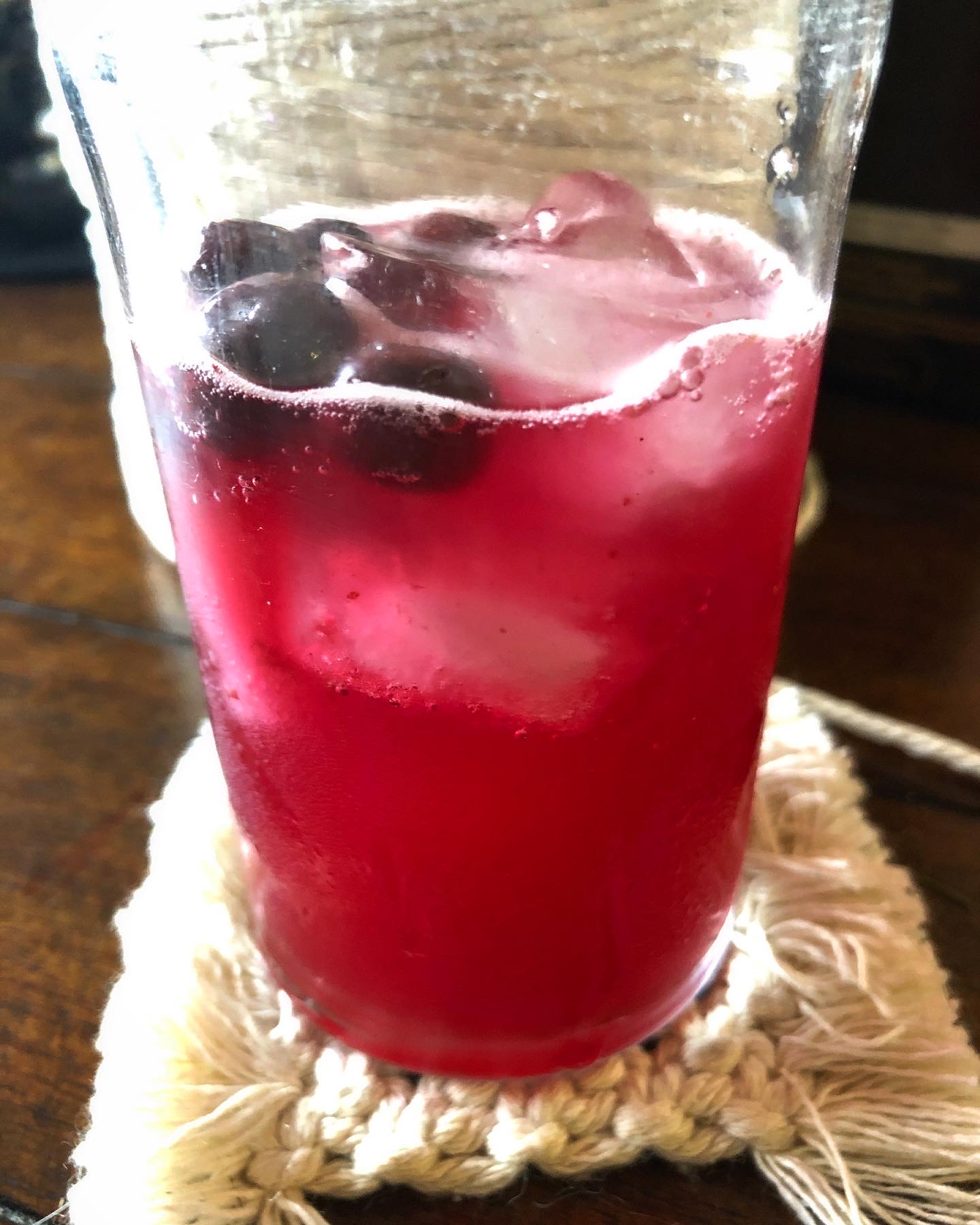 Love kombucha! I started brewing my own about 10 years ago and I'm thankful to have those skills now more than ever. I haven't been drinking soda for a very long time and found kombucha a great option when I'm craving a fizzy drink.
Anyway! I hear the wind starting up now that the sun has set. Nibbles the bunny just chewed through my only phone cord, and I need to do some housework and fill the bathtub so I will be able to flush the toilet should the power go, so back to reality for me!
Hope you have had a great week and hopefully I'll get back into daily updates next week. You can find me on Instagram otherwise, I do usually throw a little something on there every day when I'm not here!
Thanks so much for the likes, follows, reblogs and tips and such! Always so very thankful!!
Here's some memes!!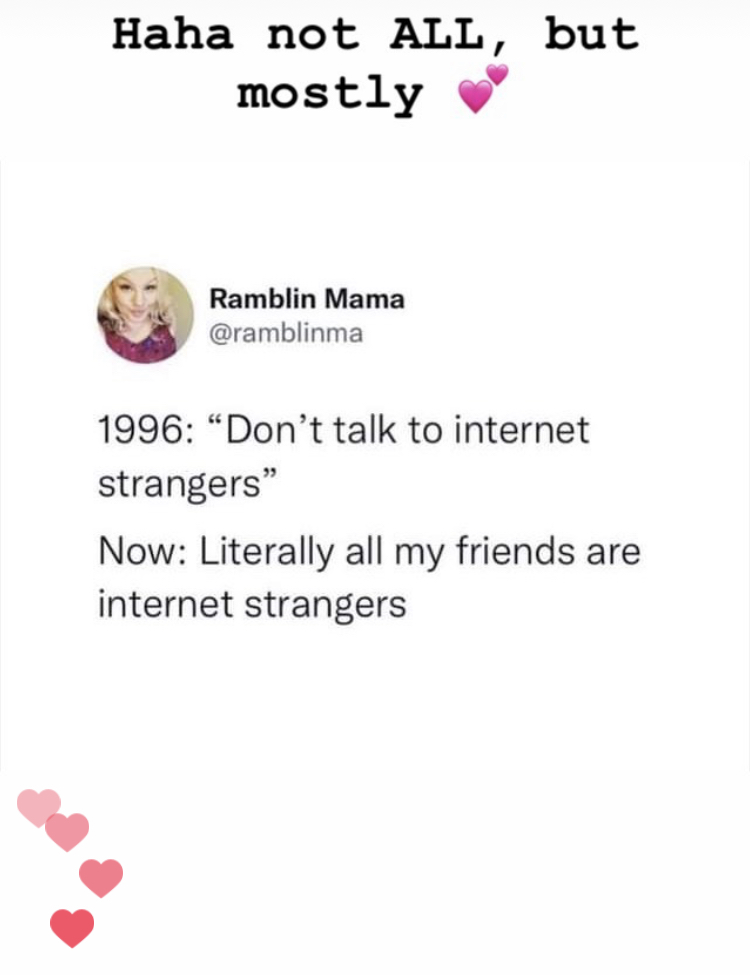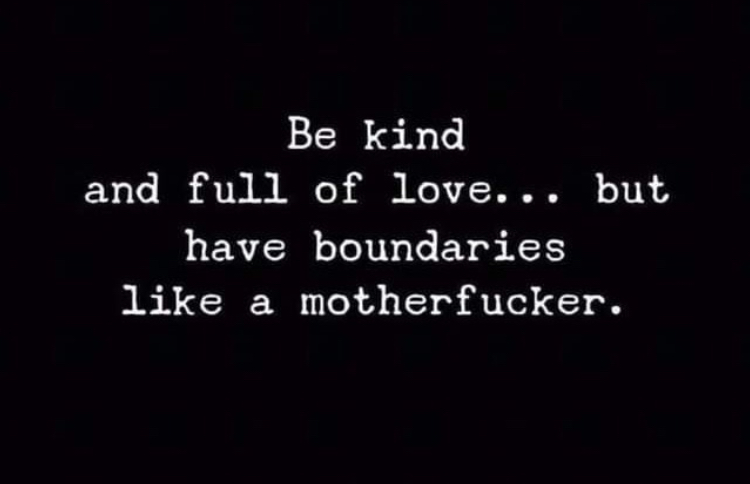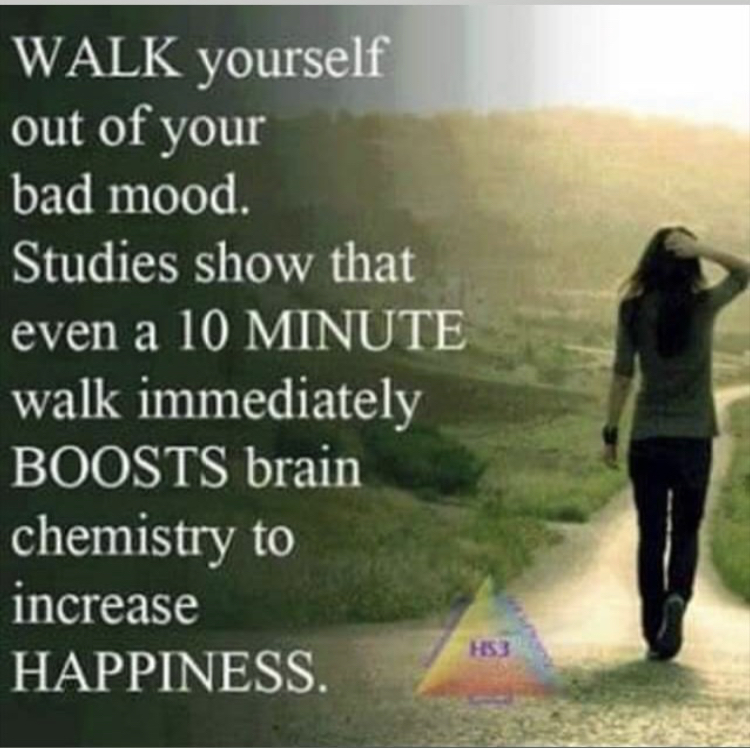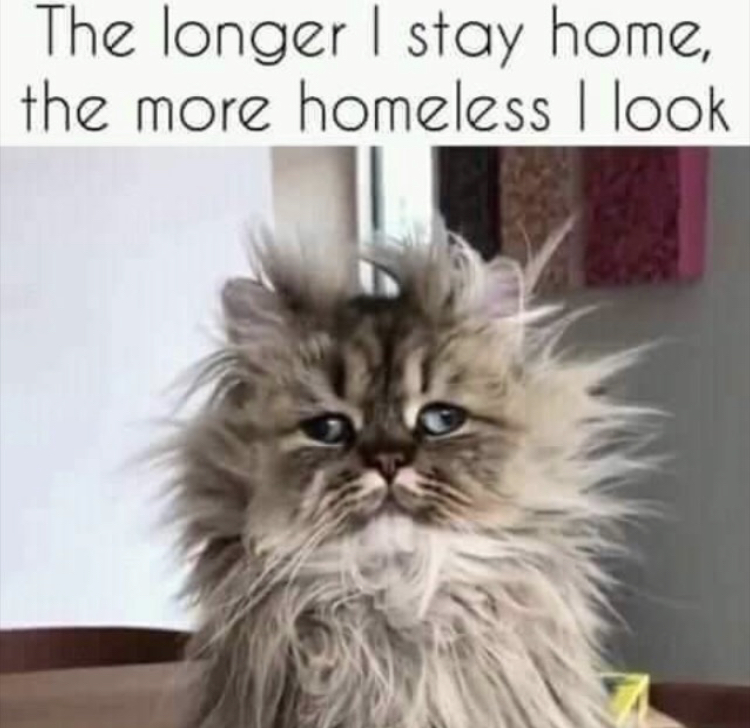 ![EDD277A3-6BF0-4A5F-9569-78E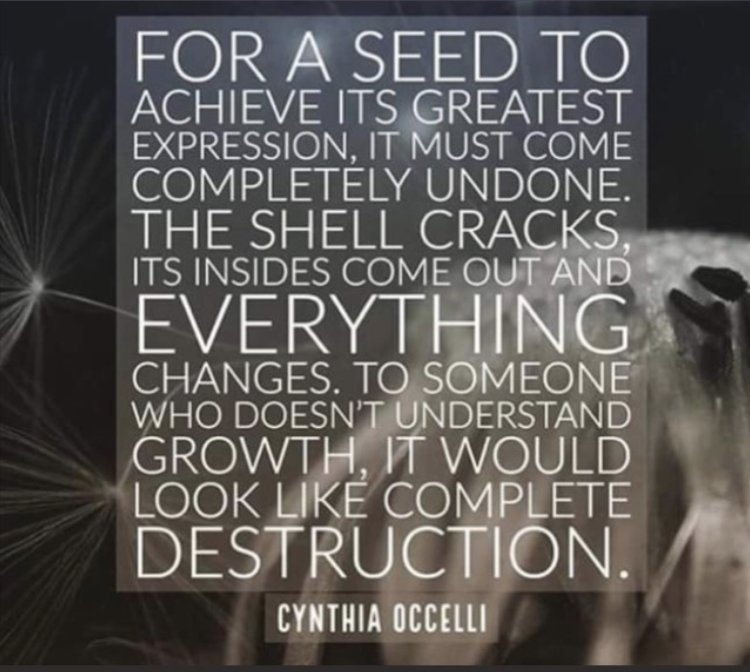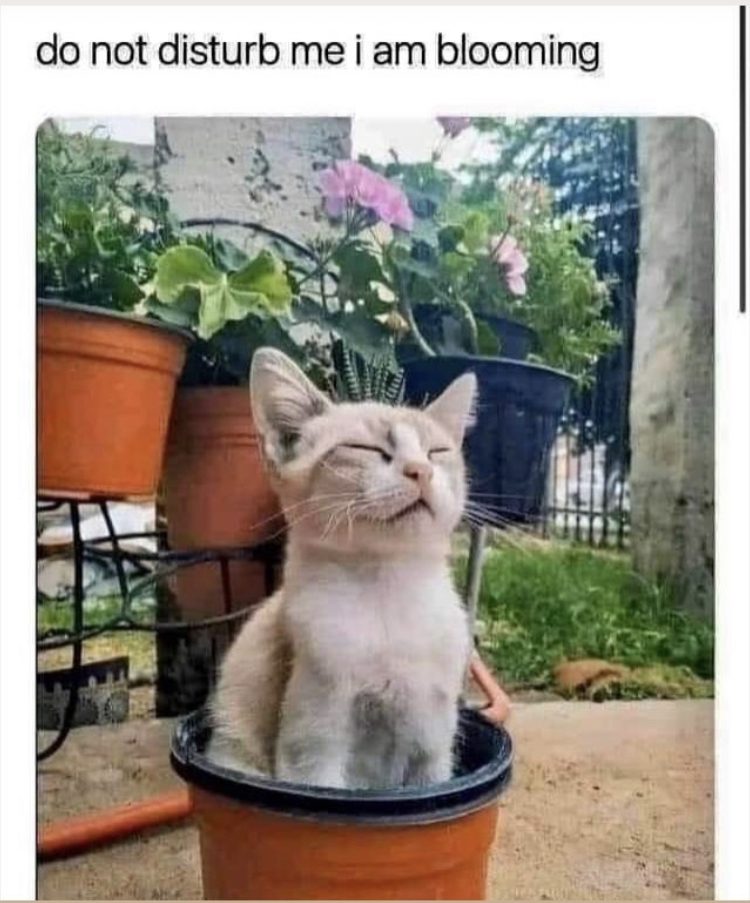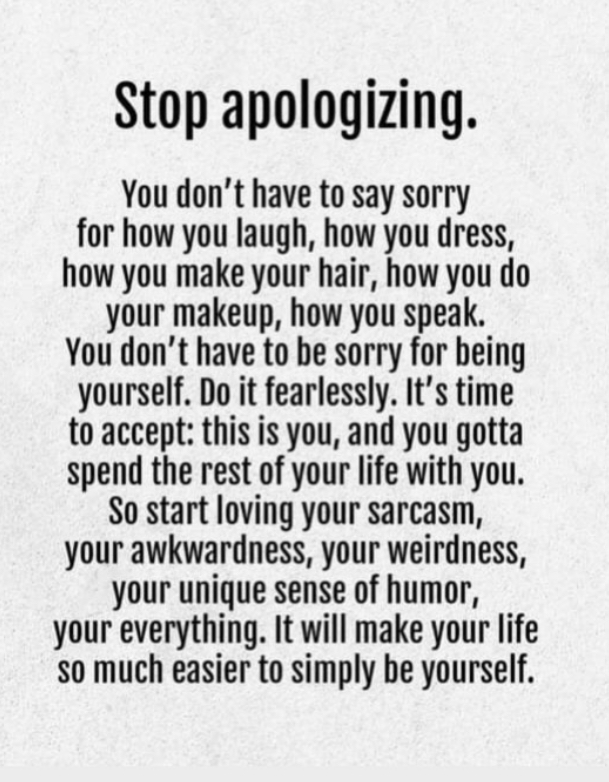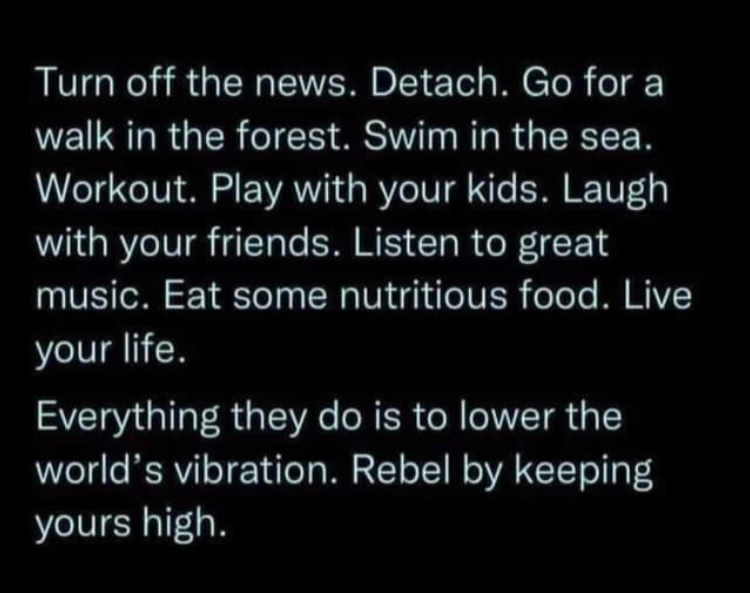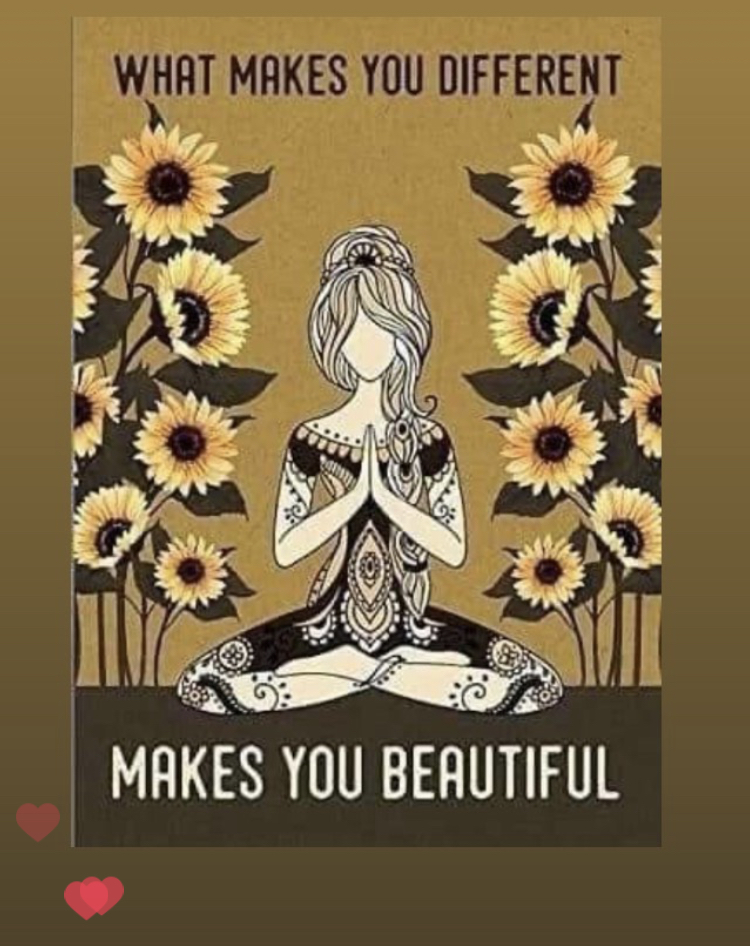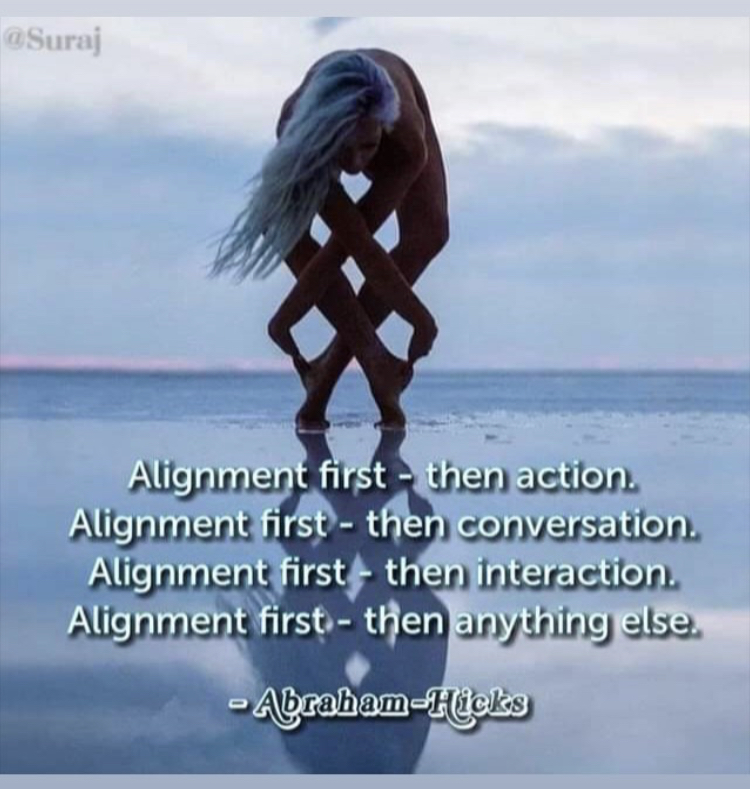 D3A11EE14.jpeg](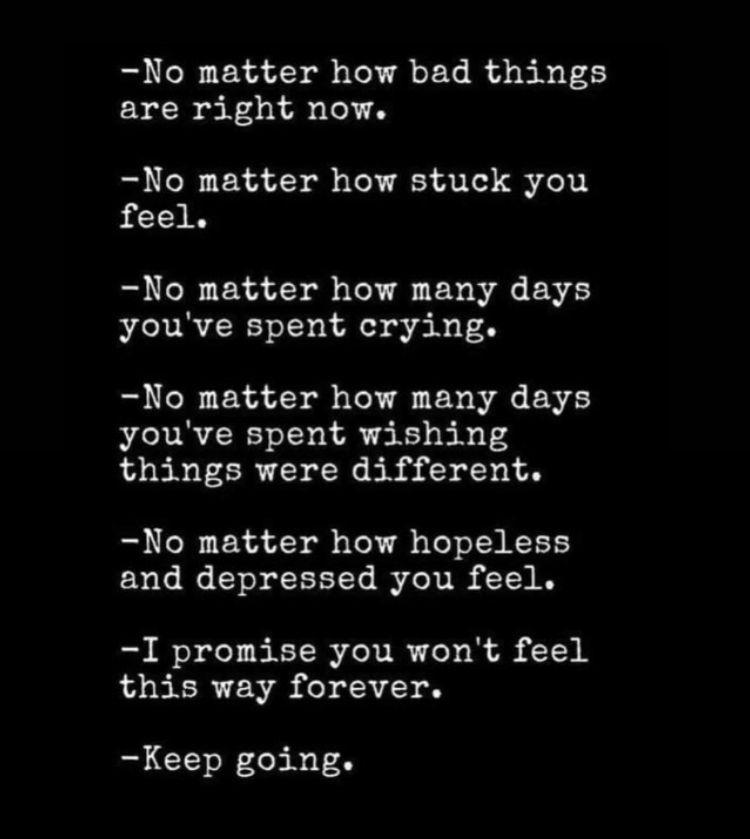 )
Thanks so much!
Take care!
Much love!
🌊🌊🌊🌊🌊🌊🌊🌊🌊🌊🌊
Knotilus daily pond is a series of photos of the pond near my home, some bloggery about the homestead and the creations, it's then finished off with some choice memes.
Some days here are breathtaking, others will be gray and dull, I'm happy to share the different looks of the pond all year long 🙂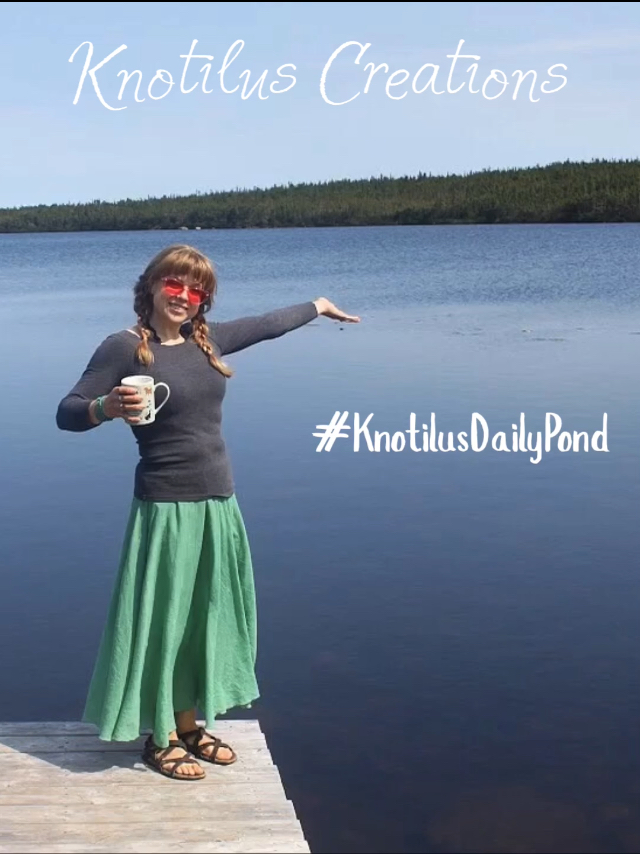 The shop is officially open!
If you're interested in helping a tiny business grow, pick out an item! ❤️
https://www.knotiluscreations.com/shop
Check out my other creations through my link tree
👇🏻👇🏻👇🏻👇🏻👇🏻
https://linktr.ee/KnotilusCreations
Thanks!
#KnotilusDailyPond #Daily #DailyBlog #DailyPost #DailyPosting #DailyBlogging #Blogging #KnotilusCreations #Creating #Photography #Nature #NaturePhotography #Pond #PondLife #LakeLife #Lake #LakeTime #Forest #ForestLake #OffGrid #OffGridGoals #GettingOffGrid #HomeStead #Homesteading #Homesteader #GrowYourOwn #GrowYourOwnFood #Steemit #HiveBlog #Hive #Patreon #Crypto #Bloggery #LifestyleBlog #LifestyleBlogger #Newfoundland #NewfoundlandArtist #IslandLiving