El Litecoin consiste en un proyecto de software libre publicado bajo la licencia MIT/X11, conforma una red de pagos a nivel global de código abierto y descentralizada, por lo cual, no está regida por autoridades centrales.
---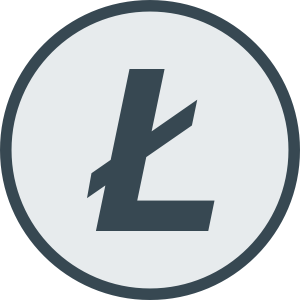 Fuente
---
Un poco de historia
Esta alcoin fue creada y lanzada en octubre de 2011 por Charlie Lee con el objetivo de aligerar los procesos que, con el Bitcoin, se hacen muy lentos; el objetivo de su creación es gastar menos tiempo en las transacciones y bajar sus costos. Buena parte de su blockchain está basada en el código del Bitcoin, por ello fue llamada, para esa época, ''La plata al oro del Bitcoin´´.
---
Diferencias entre el Bitcoin y el Litecoin
Las diferencias entre el Bitcoin y Litecoin se basan en la forma como Litecoin busca resolver el problema de la lentitud de los procesos de generación de bloques en la blockchain de Bitcoin, desarrollando una forma de hacerlo en menos tiempo a través de la creación de un nuevo algoritmo de hash para minar la prueba de trabajo (PoW), de nombre Scrypt.
---
Qué puede hacer Scrypt?
Scrypt puede generar bloques nuevos cada 2.5 minutos, a diferencia del tiempo que tarda la confirmación de un bloque en el caso del Bitcoin, el cual es de 10 minutos aproximadamente.
---
Cuál fue el límite de emisión del Litecoin?
El límite de emisión de Litecoin fue de 84 millones, y al igual que el Bitcoin tiene un halving cada 4 años, su último halving fue en el 2019, se espera que el próximo sea en 2023.
---
Software Libre
Es importante destacar que la Litecoin está enmarcado en un proyecto, este proyecto es de software libre cuya publicación se encuentra inscrita en la licencia MIT/X11, lo cual le permite la ejecución, modificación, copia, y distribución de dicho software, bajo su propia discreción, haciendo así, diferentes copias del mismo.
---
Cifrado de la Cartera Electrónica
A través del cifrado de la cartera electrónica, Litecoin asegurar las claves privadas en su cartera y así usted podrá ver sus transacciones y saldo en su cuenta; con la finalidad de proteger ante virus y troyanos y la comprobación de la seguridad en el proceso de pagos, es solicitada una clave de ingreso al comenzar a utilizar los litecoins.
---
Precios
Actualmente el precio del Litecoin se pueden ver en CoinMarketCap
---
Contacto
Contacte al equipo de desarrollo de Litecoin en: [email protected]
---
Referencias
https://litecoin.org/es/
https://academy.binance.com/es/articles/what-is-litecoin-ltc
https://coinmarketcap.com/es/currencies/litecoin/
---
English version
---
Litecoin is a free software project released under the MIT/X11 license, it is an open source and decentralized global payment network, so it is not governed by central authorities.
---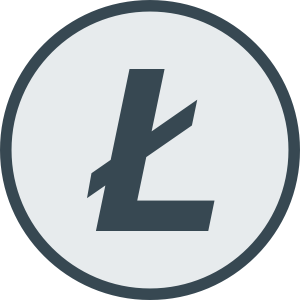 Source
---
A bit of history
This alcoin was created and launched in October 2011 by Charlie Lee with the aim of lightening the processes that, with Bitcoin, become very slow; the goal of its creation is to spend less time on transactions and lower their costs. A good part of its blockchain is based on the Bitcoin code, which is why it was called, for that time, ''The silver to Bitcoin's gold''.
---
Differences between Bitcoin and Litecoin.
The differences between Bitcoin and Litecoin are based on the way Litecoin seeks to solve the problem of the slowness of the block generation processes in the Bitcoin blockchain, developing a way to do it in less time through the creation of a new hash algorithm to mine the proof of work (PoW), named Scrypt.
---
What can Scrypt do?
Scrypt can generate new blocks every 2.5 minutes, as opposed to the time it takes to confirm a block in the case of Bitcoin, which is about 10 minutes.
---
What was the Litecoin issuance limit?
Litecoin's issuance limit was 84 million, and just like Bitcoin it has a halving every 4 years, its last halving was in 2019, the next one is expected to be in 2023.
---
Free Software
It is important to note that the Litecoin is framed in a project, this project is free software whose publication is registered in the MIT/X11 license, which allows you to run, modify, copy, and distribute such software, under your own discretion, thus, making different copies of it.
---
Electronic Wallet Encryption
Through e-wallet encryption, Litecoin secures the private keys in your wallet so that you can view your transactions and account balance; in order to protect against viruses and Trojans and to verify the security of the payment process, a password is required when you start using litecoins.
---
Pricing
Currently the price of Litecoin can be seen at CoinMarketCap
---
Contact.
Contact the Litecoin development team at: [email protected]
---
References
https://litecoin.org/es/
https://academy.binance.com/es/articles/what-is-litecoin-ltc
https://coinmarketcap.com/es/currencies/litecoin/