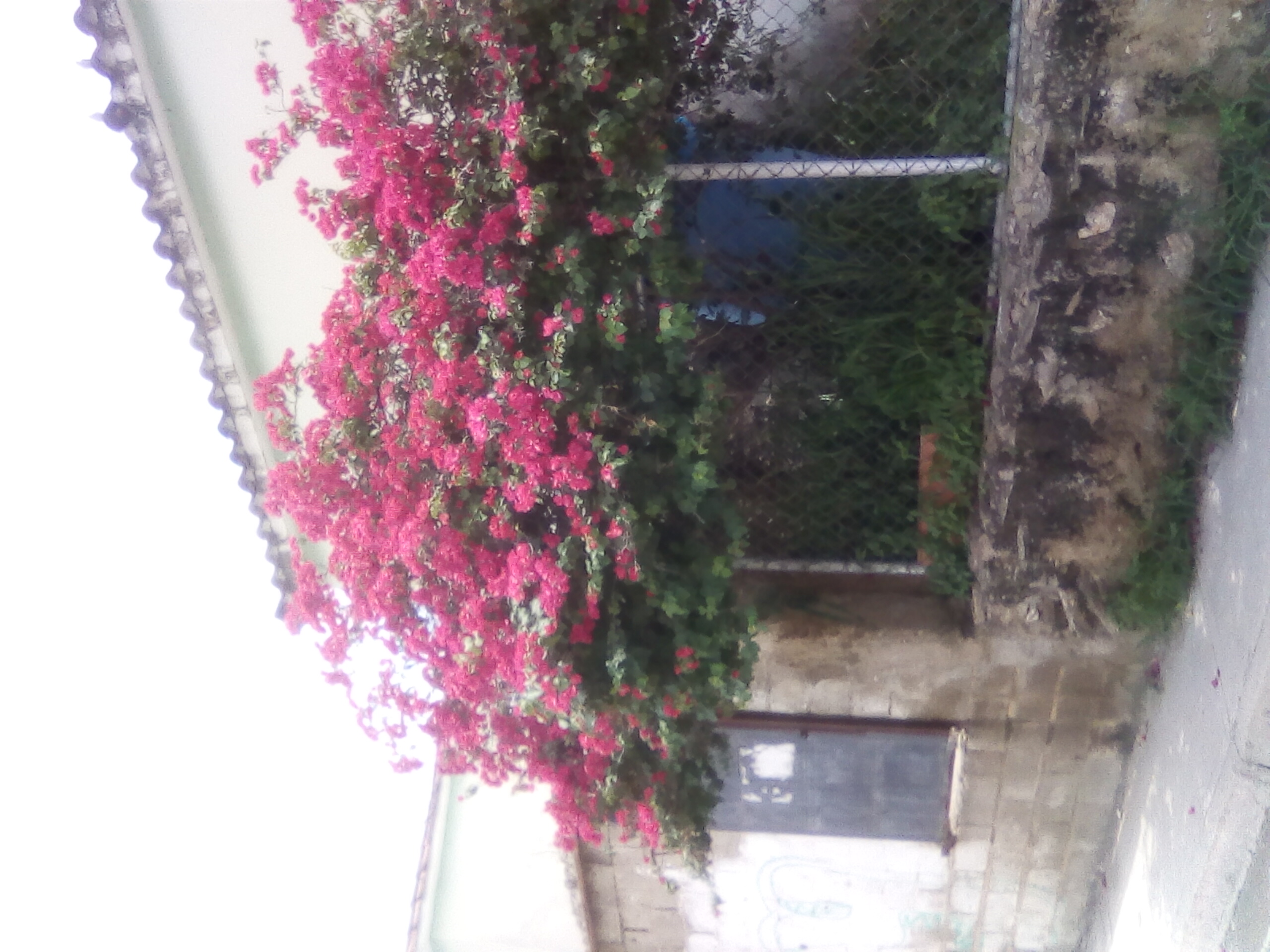 Que así de prolífica sea la fe en tu vida
Hoy es mi segundo día de participación en este reto finalizado, pero que yo recién comienzo, el mismo fue idea de @vaneaventuras, quien ya va por su segundo reto.
---
Today is my second day of participation in this finished challenge, but I have just started, it was the idea of ​​@vaneaventuras, who is already on his second challenge.
---
Agradecer es importante, para poder tener algún tipo de bienestar físico y mental es necesario darle la vuelta a lo que creemos es negativo y agradecerlo. Aunque suene extraña la propuesta, cuando nosotros echamos la vista hacia eventos negativos que ocurrieron hace tiempo y los ponderamos nos damos cuenta que al final cada uno de ellos tuvo una respuesta positiva. Para ver las cosas de esa manera hay que tener fe, y esa es mi segundo agradecimiento: la Fe.
---
Being grateful is important, in order to have some type of physical and mental well-being it is necessary to turn around what we believe is negative and thank it. Although the proposal sounds strange, when we look at negative events that happened a long time ago and we ponder them, we realize that in the end each one of them had a positive response. To see things that way you have to have faith, and that is my second gratitude: Faith.
---
La agradezco porque cuando he estado en situaciones límites la confianza que siento en que todo va a solucionarse positivamente me aporta tranquilidad, ecuanimidad que se traduce en salud. No me desespero ni despotrico; no se trata de aguantar o conformarse , sino de confiar en que la solución llegará y será buena para mí.
---
I appreciate it because when I have been in extreme situations the confidence I feel that everything will be solved positively gives me peace of mind, equanimity that translates into health. I do not despair or rant; It is not about holding on or settling, but about trusting that the solution will come and be good for me.
---
Agradezco mi fe, que no es nada más una convicción religiosa, sino la consciencia de lo que es, por ella he logrado darme cuenta de hechos que no estaban bien en mi vida, y aunque no está ligada a la intuición, es una especie de clarividencia que solo funciona para mí. Un estado de observación perpetua de lo que debe ser que me lleva a tomar decisiones en el mejor momento.
La fe está ligada a la confianza, que es el estado ideal en cualquier tipo de relación, la personal y la divina. Si no contara con ella estoy segura que ante tantas situaciones que vivimos me desesperaría y mis nervios ya habrían colapsado, pero no, he logrado equilibrarme de esta manera, no es fácil, por eso lo agradezco para que se mantenga en mí.
I appreciate my faith, which is not just a religious conviction, but the awareness of what it is, because of it I have managed to realize facts that were not right in my life, and although it is not linked to intuition, it is a kind of clairvoyance that only works for me. A state of perpetual observation of what should be that leads me to make decisions at the best time.
---
Hoy por ejemplo, cuando me desperté en la mañana se acababa de ir la luz, no tenemos en este momento gas, por lo que cocinamos con una hornilla eléctrica, esto me dejó en la incertidumbre del cómo solucionar para el café y el desayuno, pero con fe me dije que esto se resolvería de la mejor manera y esperé, conversando y hasta riendo recordando hechos del pasado, llegó la luz y no me di cuenta, hasta que mi pareja me dijo: "prende la luz que yo creo que ya llegó" y efectivamente sí, había llegado. Hice el desayuno y salí luego a comprar para hacer el almuerzo. Todo está bien.
---
Today, for example, when I woke up in the morning the power had just gone out, at this moment we do not have gas, so we cook with an electric stove, this left me in the uncertainty of how to solve for coffee and breakfast, but With faith I told myself that this would be solved in the best way and I waited, talking and even laughing remembering events of the past, the light came and I did not realize it, until my partner told me: "turn on the light that I think has already arrived "And indeed yes, it had arrived. I made breakfast and then went shopping to make lunch. Everything is fine.
---
Contenido original
Imagen propia tomada con mi teléfono.
---