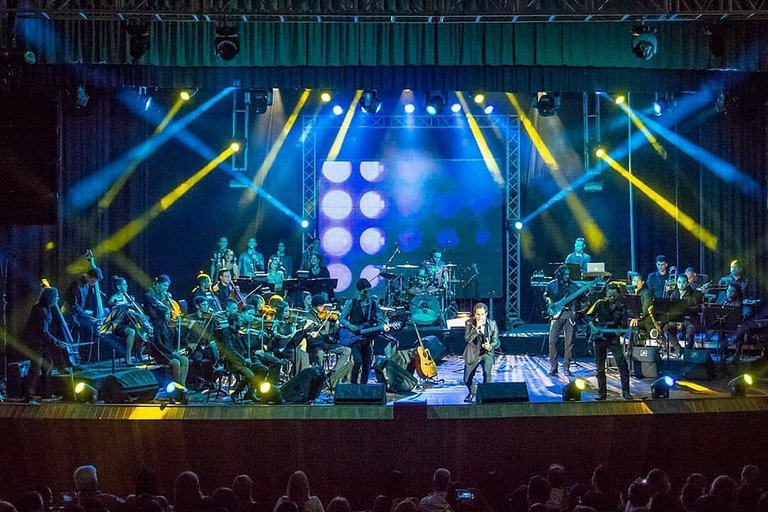 Una puesta en escena con mas de 40 músicos, y cuatro cantantes invitados con amplia trayectoria. Fuente

El pasado fin de semana tuve la oportunidad de participar como músico invitado, en el tributo a "Queen" que realizó la Orquesta Euforia Rock Sinfónico de Venezuela, en Caracas – Venezuela.
Un mes de ensayos para el montaje de tal espectáculo. Más de 15 temas, donde participaron: coristas, músicos sinfónicos, la base, y los cuatros cantantes de lujos. El arreglo y transcripción de las partituras fue realizado por los mismos músicos de la orquesta.
Algunos de los temas interpretados fueron:
I Want it All

One Vision

Under Pressure

Princess Universe

Don't Stop me now

Somebody to Love

Barcelona

Bohemian Rhapsody

Innuendo

We Are The Champions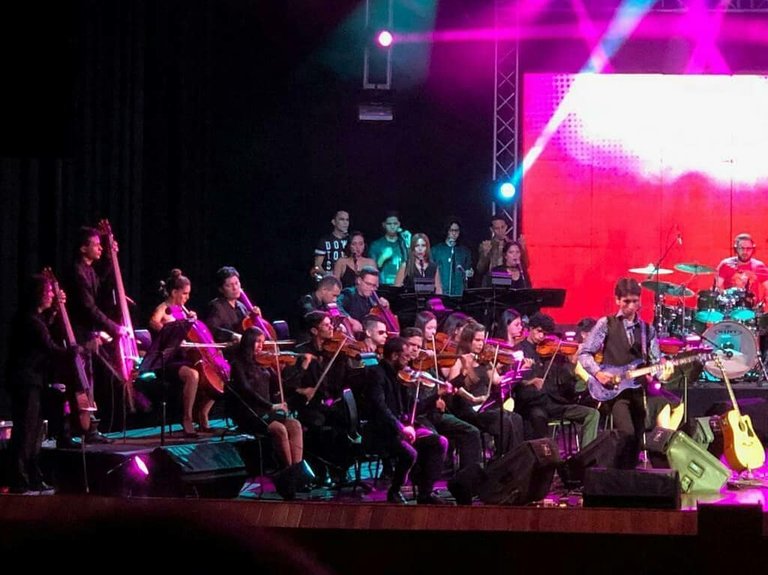 En un par de funciónes el publico caraqueño pudo deleitarse con un espectáculo lleno de luces, proyecciones en super pantallas led y más. fuente

Para esta oportunidad los encargados de darle vida a la voz de Freddie Mercury fueron: Nelson Müller, Deborah Briceño, Grey Lioness y una Soprano, Ninoska Camacaro, para interpretar Barcelona, en dueto con Nelson.
El público lo disfrutó, cantó, ovacionó... quedaron impactados con la calidad del espectáculo ofrecido. Es por ello que, la Orquesta Euforia Rock Sinfónico, estará preparando mas tributos para el disfrute de su público.
Proximamente se viene un tributo a la Legendaria banda "Metallica".