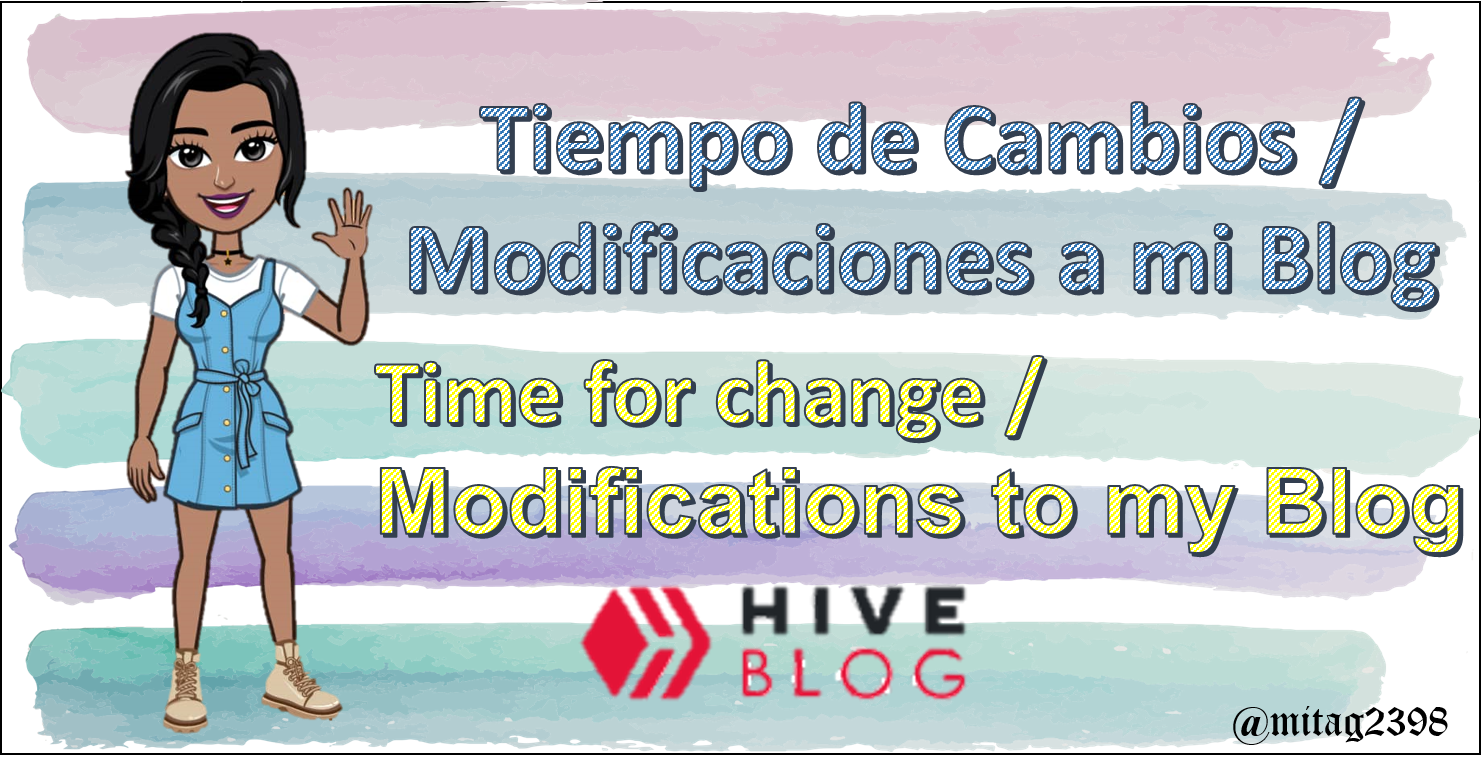 Hola Amigos de HiveBlog, en esta ocasión quiero mostrarles algunos cambios que estoy realizando a mi blog. Quiero compartirlo con ustedes, pues sus opiniones sinceras y constructivas son una ayuda muy valiosa para mí y para todos los que queremos seguir emprendiendo y mejorado cada día.

Hello Friends of HiveBlog, this time I want to show you some changes I'm making to my blog. I want to share it with you, your sincere and constructive opinions are a very valuable help for me and for all of us who want to keep undertaking and improving every day.

Estuve reorganizando mi baúl mental de ideas, y pensando como podría agregar un poco de alegría a mis publicaciones y la verdad es que todos ustedes, los que ahora me leen y otros a los que he leído han sido una fuente de inspiración, pues en realidad son muy creativos y tienen muy buenas ideas. ¡Felicidades y Éxitos para todos!

I was reorganizing my mental chest of ideas, and thinking about how I could add a little joy to my publications and the truth is that all of you, those who read me now and others that I have read have been a source of inspiration, because you are actually very creative and have very good ideas. Congratulations and successes to you all!

Aquí les mostrare cuales fueron esos cambios:

Here I'll show you what those changes were:
Mi Perfil:
My Profile: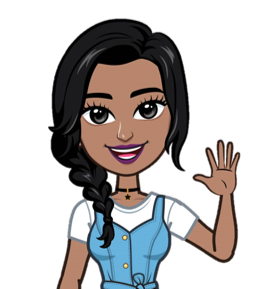 Me cree este avatar en una aplicación llamada Avatoon desde mi teléfono. Me pareció interesante y divertido tener un avatar que me distinga y me puedan identificar cuando vean mis publicaciones.
I created this avatar in an application called Avatoon from my phone. I found it interesting and fun to have an avatar that can distinguish me and identify me when they see my posts.
My Front Page:

Esta portada la elabore con algunas imágenes que encontré en Pixabay.com y la edite en Microsoft PowerPoint, parece anticuado pero PowerPoint me ha sido una herramienta muy útil, quizás en otra ocasión utilice Photoshop.
I made it with some images I found in Pixabay.com and edited it in Microsoft PowerPoint, it seems old fashioned but PowerPoint has been a very useful tool for me, maybe in another occasion I will use Photoshop.
La elección de imágenes representa las cosas de las que quiero escribir, estilos de ropa y literatura. Quisiera centrar mi Blog en estas dos categorías para ver cómo me va. Quizás por un tiempo de esto hablen mis contenidos.
The choice of images represents the things I want to write about, clothing styles and literature. I would like to focus my Blog on these two categories to see how I am doing. Maybe for a while my contents will talk about this.
Como podrán notar también cree una imagen para esta publicación y un agradecimiento a los que leen mis publicaciones. Utilicé los mismos métodos antes mencionados en la creación de mis imágenes.
As you will notice I also created an image for this publication and a thank you to those who read my publications. I used the same methods mentioned above in the creation of my images.

Esto es todo, espero les haya gustado. Cuento con ustedes para sus buenos comentarios y aportes para seguir mejorando.
This is it, I hope you liked it. I count on you for your good comments and contributions to continue improving.

"Cuando no hay comunicación, los planes fracasan, pero con muchos consejeros se consiguen buenos resultados" (Proverbios 15:22).
"Plans fail when there is no consultation, but there is accomplishment through many advisers" (Proverbs 15:22).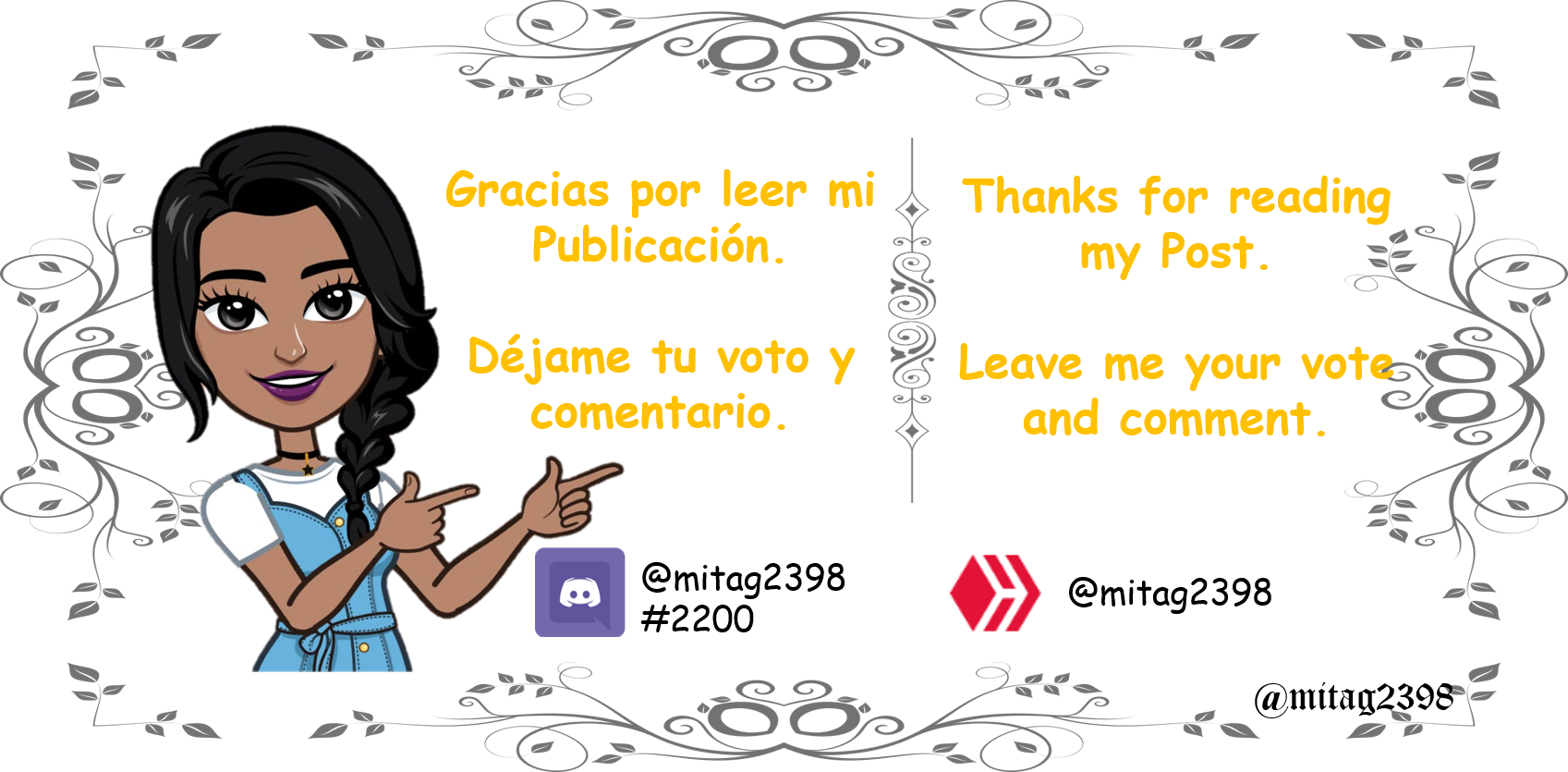 Todas las imagenes son editadas por mi. All the images are edited by me.
Los separadores son de Pixabay.com. The separators are from Pixabay.com.