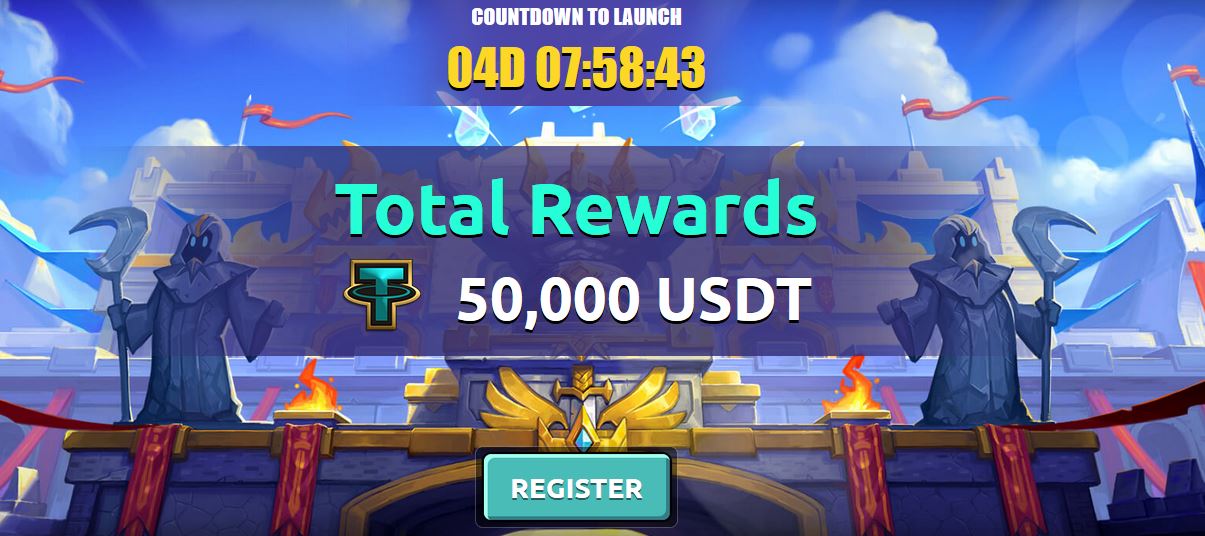 Chainzarena
After its successful launch on Beta a few weeks back, ChainZ Arena is set to launch in 4 days with newly added features and gameplay you never experienced.
Blockchain and gaming is one of the most talked Dapp currently occupying the blockchain space, a system that allows users to earn while having fun is definitely a platform that will be talked about for years to come.
It all started with crypto kitties and the idea of gamers earning became a possibility, players wouldn't have to depend on external links which involve streaming, review works and what have you in other to earn from what they loved doing, but instead, they can now earn from simply playing these games.
Over the years we have seen different blockchain-based game come into existence, many offering the same feature like existing ones and others bringing new ideas to the table, ChainZ Arena is the latter as it brings new features yet to be available on blockchain-based games.
ChainZ Arena will be launched in 4 days with different types of prizes already in place to ensure the onboarding of users goes smoothly as much as possible.
Like most blockchain-based games been developed, ChainZ Arena will operate on multiple chains and not limited to a single blockchain, that said users/fans of a particular blockchain can show how superior their chain is by accumulating the rarest of the champions or becoming the strongest of all.
To register for ChainZ Arena follow the steps below.
Steps to Register
While registration can be done on any browser, you might need a good wallet when game launches and the need to buy in-game items becomes a necessity. That said, TokenPocket is the wallet for you.
TokenPocket is a noncustodial multi-chain wallet that allows users to easily store different types of cryptocurrency and also a Dapp browser to different types of Dapps
Download TokenPocket from here if you don't have one prior to now
TokenPocket is available for IOS and Android devices, depending on your preference
Launch TokenPocket and create or import an account via the many options available

Click on Discover menu from your asset page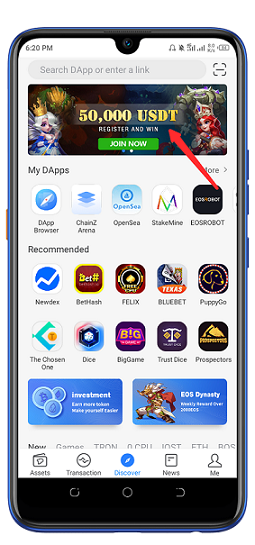 Click on ChainZ Arena from the discover page

A new tab comes up, click on register and fill in the right information's.
ChainZ Arena is currently hosting a Twitter event and users can take part via the link below
Till some other time, stay safe