♔♞♙ Chess Puzzle of the Day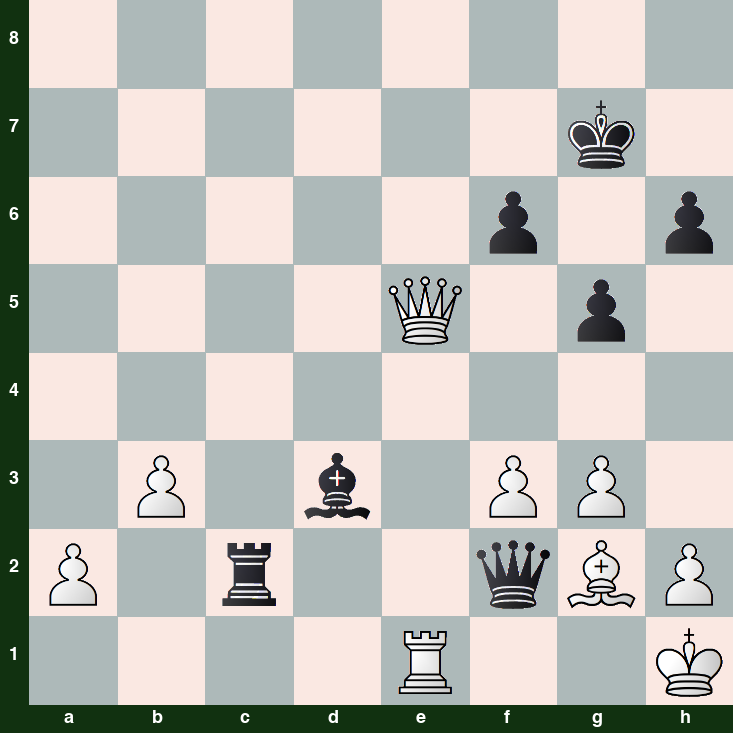 *** White to play and checkmate ***
Black's activity is strong along the second rank, and yet White can defend with Rg1, although by calculating we see that Bf1!? makes everything more interesting and revives Black's hopes. Unfortunately, the second player has his king very vulnerable, which does not end up tipping the balance in his favour, but on the contrary, decisively favouring White. Find a forced mate here!
Do you want to exercise your tactical skills a little? Then solve this chess puzzle. Indicate the correct move and a full continuation. If you want, you can point out the tactical motives and other patterns present.
I also want to invite you to participate in the weekly #SteemChess tournament, promoted by @schamangerbert and held every Saturday through lichess.org. If you play chess online, join in! Free registration.
Join the SteemChess server on Discord
More information about this series of posts.
---
♔♞♙ Problema de ajedrez del día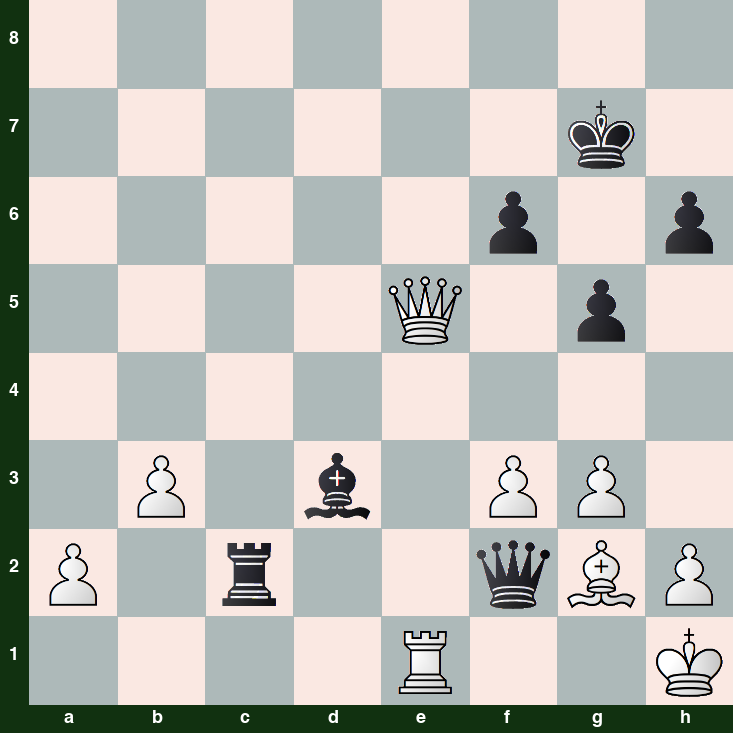 *** Juegan blancas y dan mate ***
La actividad de las negras es fuerte a lo largo de la segunda fila, y aún así las blancas pueden defender con Tg1, aunque calculando vemos que Af1!? hace todo más interesante y reaviva las esperanzas de las negras. Por desgracia, el segundo jugador tiene su rey muy vulnerable, lo que no termina de inclinar la balanza a su favor, sino por el contrario, a favorecer decisivamente al blanco. ¡Encuentra un mate forzado aquí!
¿Quieres ejercitar un poco tus habilidades tácticas? Entonces, ¡resuelve este problema de ajedrez! Señala la jugada correcta y una completa continuación. Si lo deseas, puedes señalar los motivos tácticos y demás patrones presentes.
También quiero invitarte a participar en el torneo semanal de #SteemChess, promovido por @schamangerbert y celebrado todos los sábados a través de lichess.org. Si juegas ajedrez en línea, ¡anímate a participar! Inscripción gratuita.
Únete al servidor de SteemChess en Discord
Más información sobre esta series de posts.