Knowing I will be staying in Taiwan for the long run there was one thing I was giving myself a true challenge for my own self improvement. Learn Chinese... Speak and Write.
I have always kept it on the side lines for more than 5 years and decided to take a serious next level initiative. I have signed up for intense Chinese language learning class 101 (The Beginning Basic Course)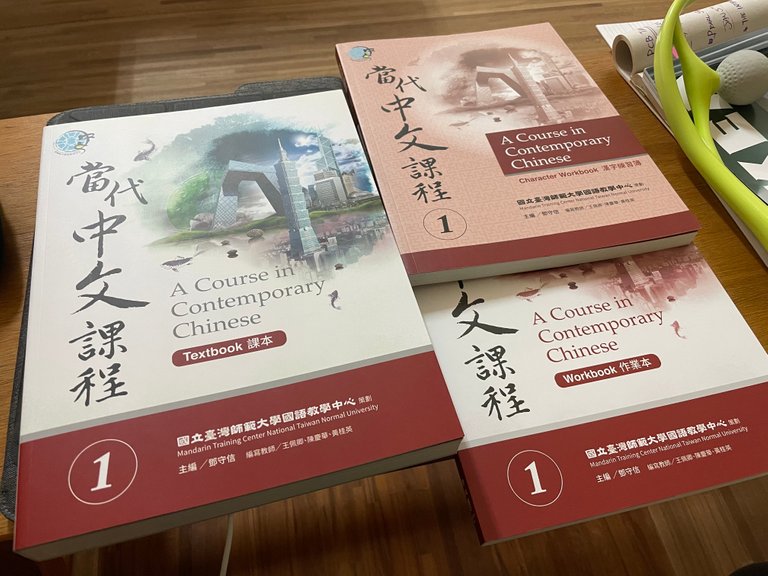 Requested Book Requirements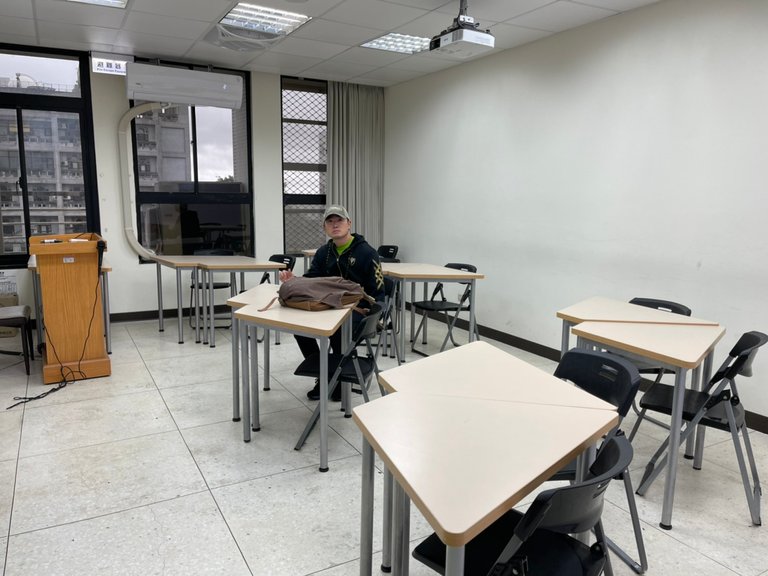 wow... can't believe I am a student again. :)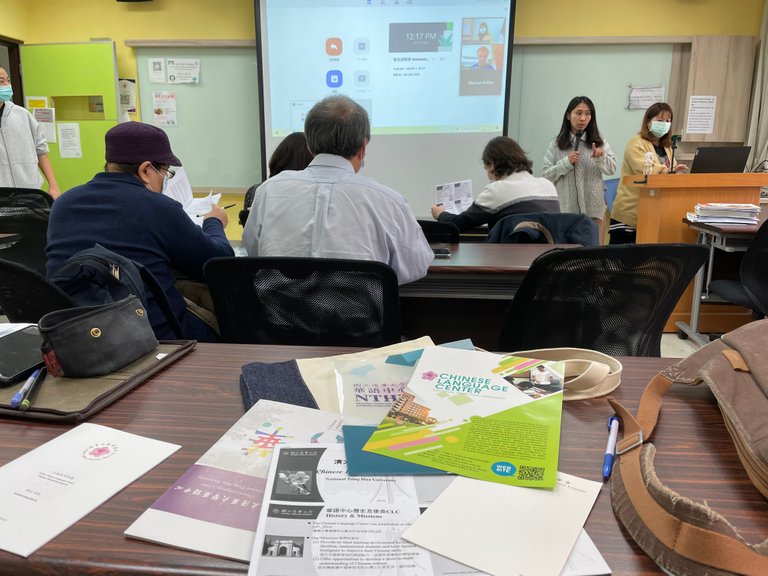 Class & School Introduction (Tsing Hua University - Taiwan)
In the beginning it seems like its easy going with basics - Hello, my name is bla bla bla. I like this and that~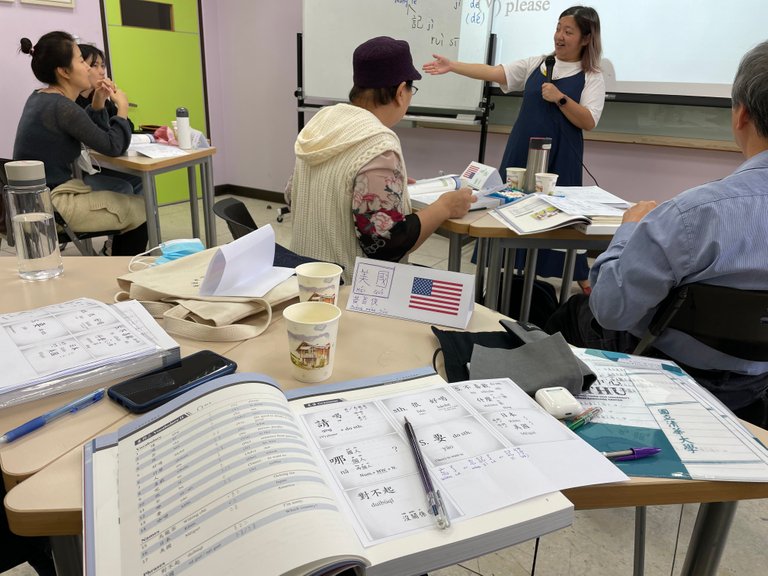 Class keeps a low number of total students to be effective and focused.
At first, the homework seemed to be OK... not too bad.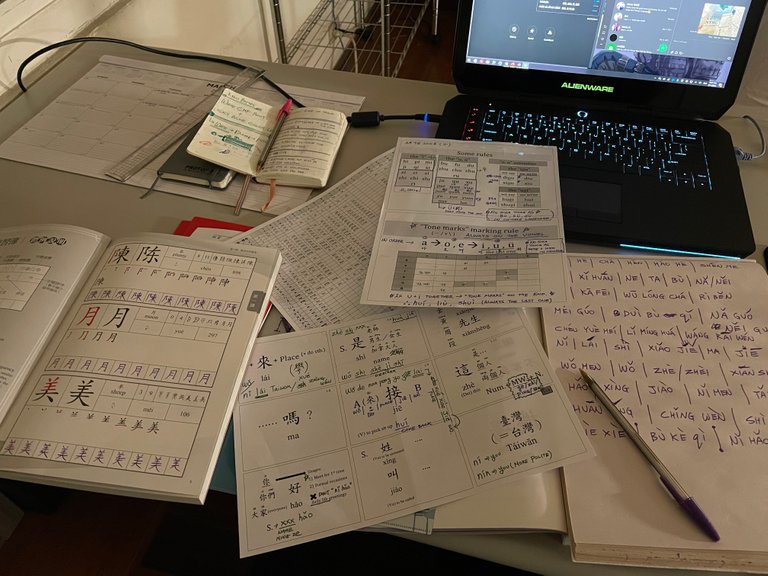 After 3 weeks...... the intensity increased by quad fold and needed to memorize the Chinese characters.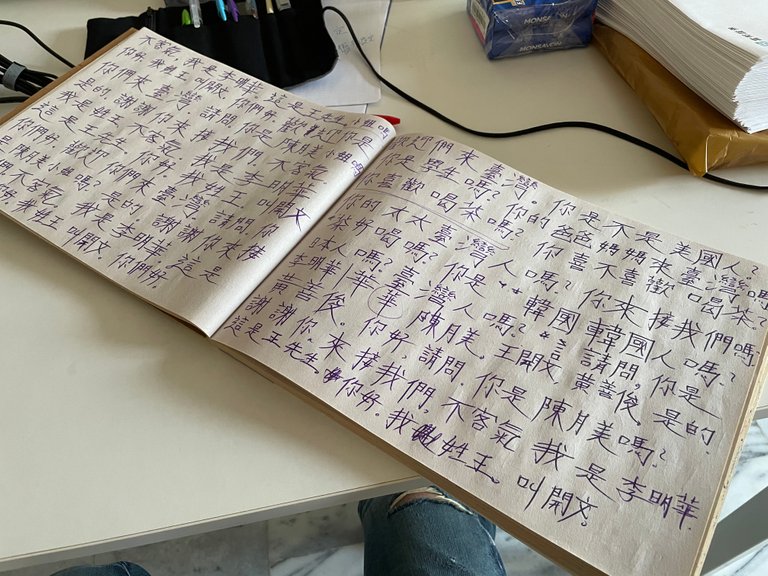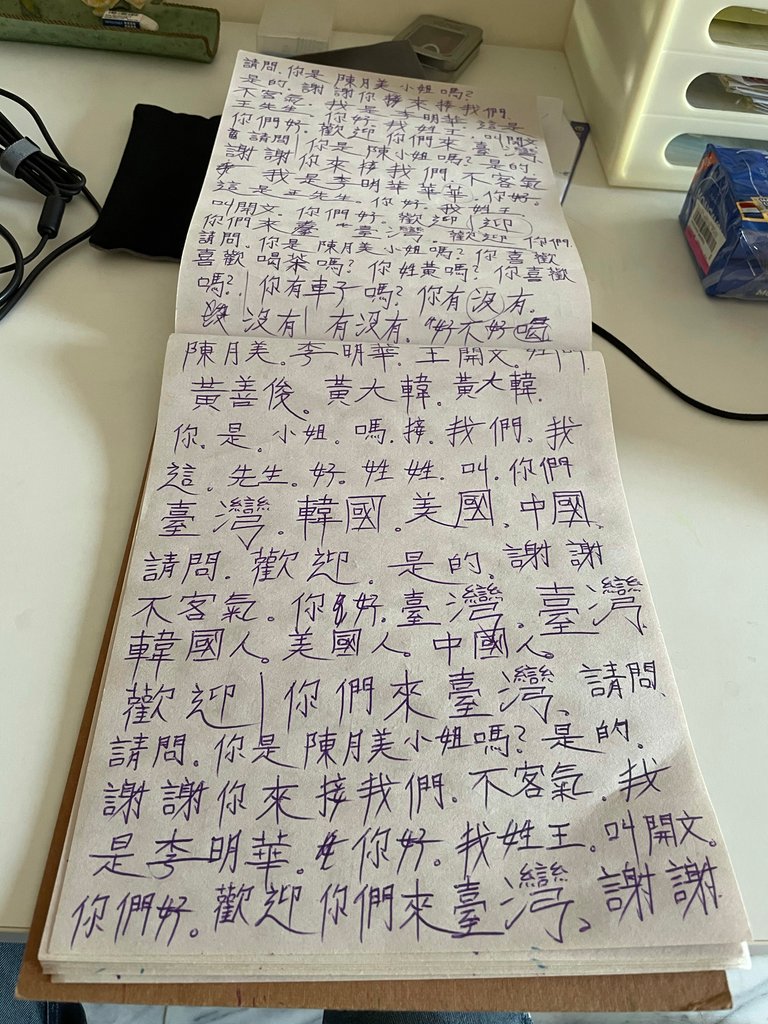 There was only one way to learn Chinese characters...
READ - WRITE - REPEAT
and Again and Again and Again~~~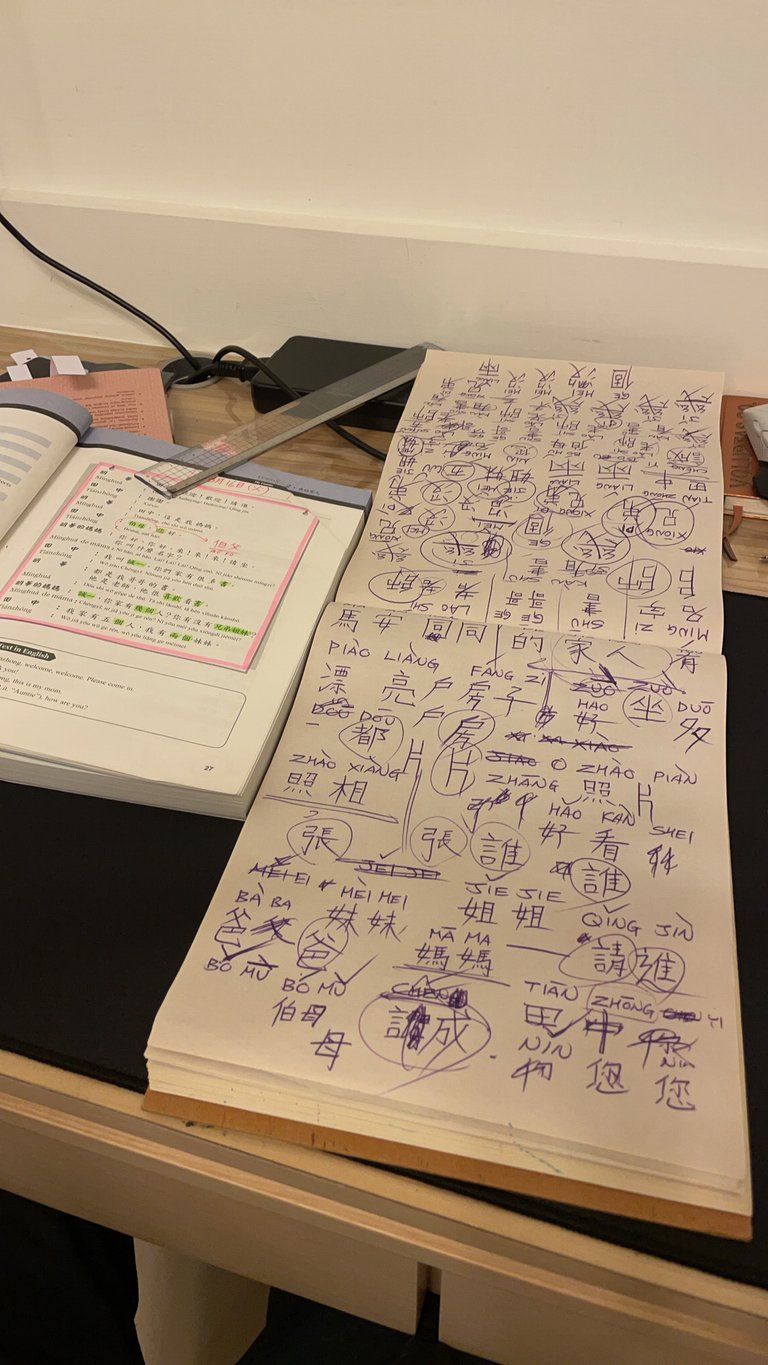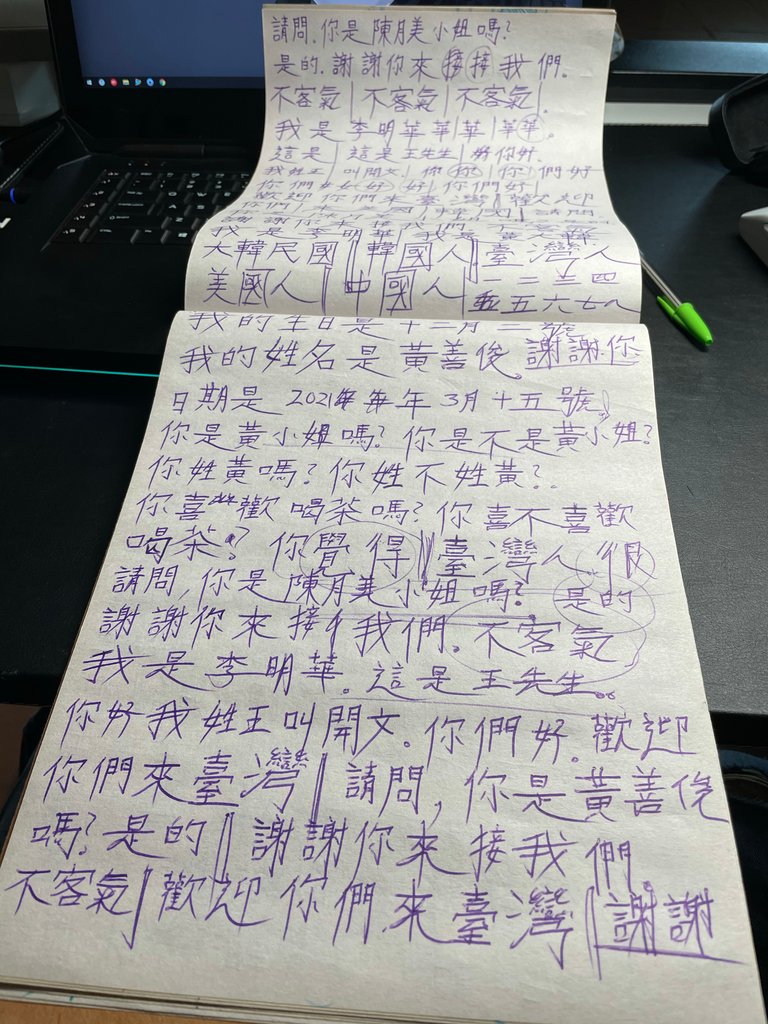 READ - WRITE - REPEAT
READ - WRITE - REPEAT
READ - WRITE - REPEAT
and HELP each other and CHECK each other in need~
Overall there is still about 2 months to go and will update with progress as we keep on movin forward!!!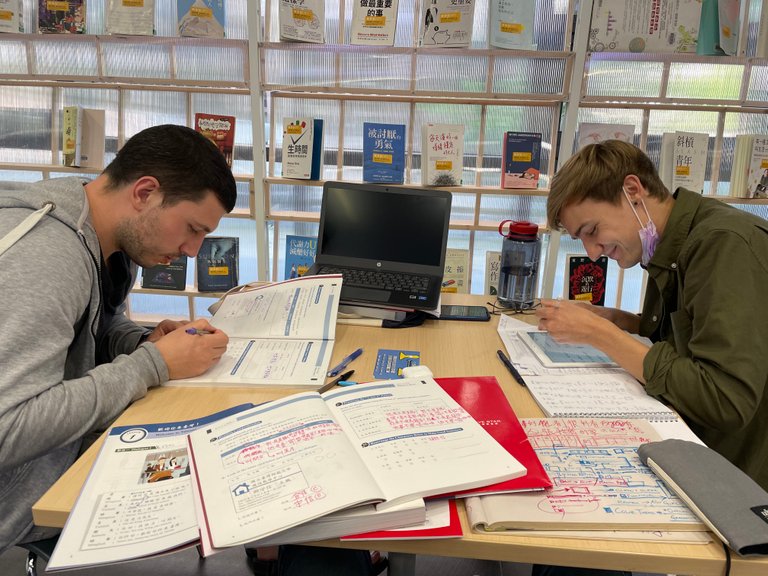 Classmates gathered together to check on each other and help ififneeded. If one lesson is missed its extremely difficult to catch up....
Stay tuned!!~
I will post more followups on what I learned and some tips n tricks I realized~ All in all, Chinese is a very dynamic language and as challenging it may look, its actually pretty fun!
Thanks for checking out my blog!~ :)
to be Continued....
Update : I am really enjoying the art of Chinese characters... using a brush you can truly understand why the brush strokes are the way they are. I posted a video below. (First time on DTube)