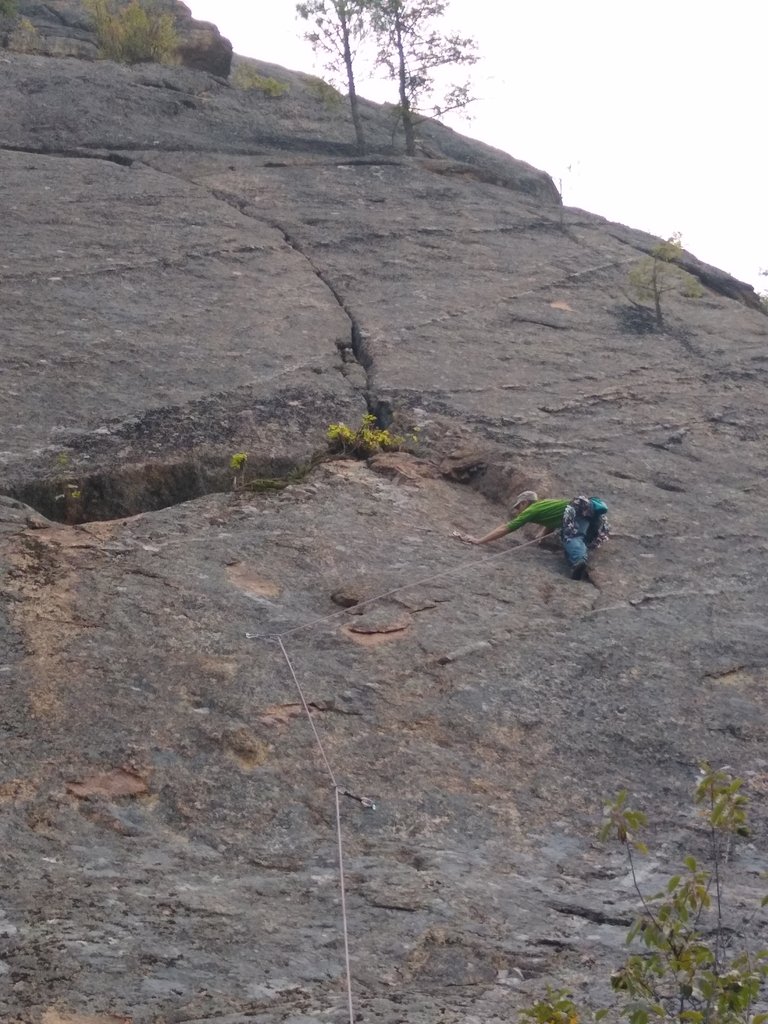 HOLE!!! EEEEEE!!!! SHITTTTTTT!!!!!
I fucking did it!
I climbed a first free ascent of a route that I put up. We bolted the bottom of the line a month ago and then today I lead it for the first time!!!!
HOLY BALLS I AM STOKED!!!!!
Truly 20 plus years in the making. I am back to a point that I feel comfortable climbing and being on the wall. I can focus and disregard the exposure. I can focus on the task at hand and let the doubt slide off me and down the rock face. The last time I can remember doing something of this level is so long and far back my mind struggles to grasp it fully and examine it. Was it 15 years, was it 20? At this point it has been so long that I feel it is kinda irrelevant.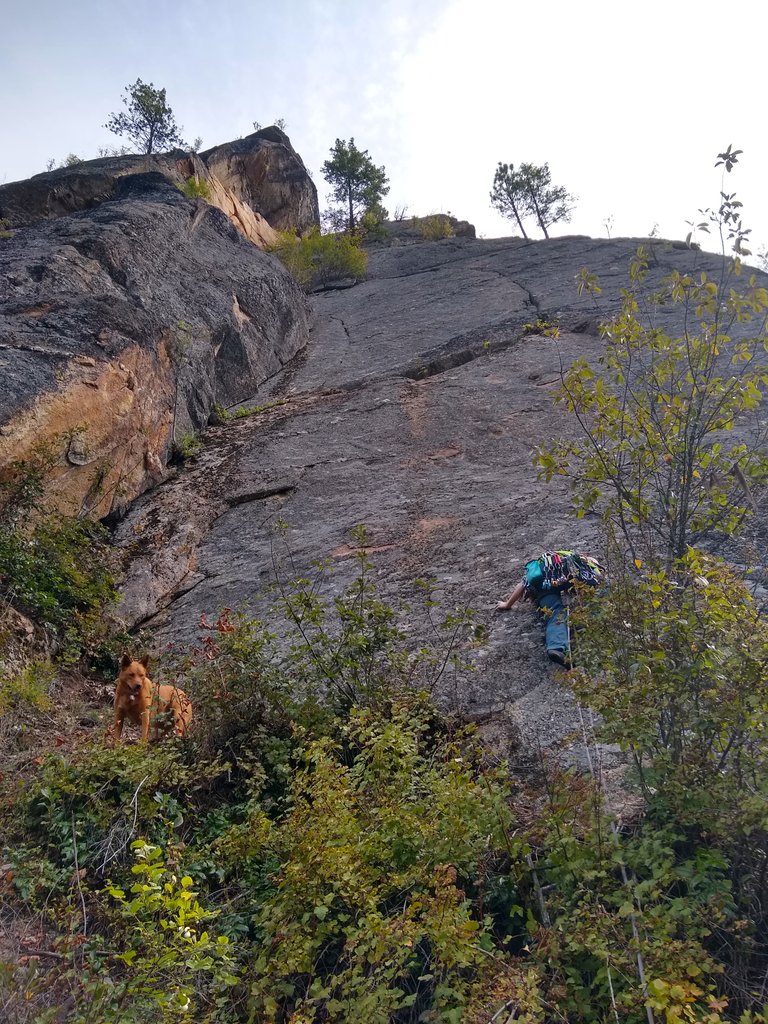 It felt smooth, natural, and solid. I have done this before but it takes actual work to get the mind and body to agree that it is good. So often one is the lagard sitting back crying because things are not the way it wants.
NOT TODAY!!!!!!!
Today I knew I would, could, and did lead the climb we put up.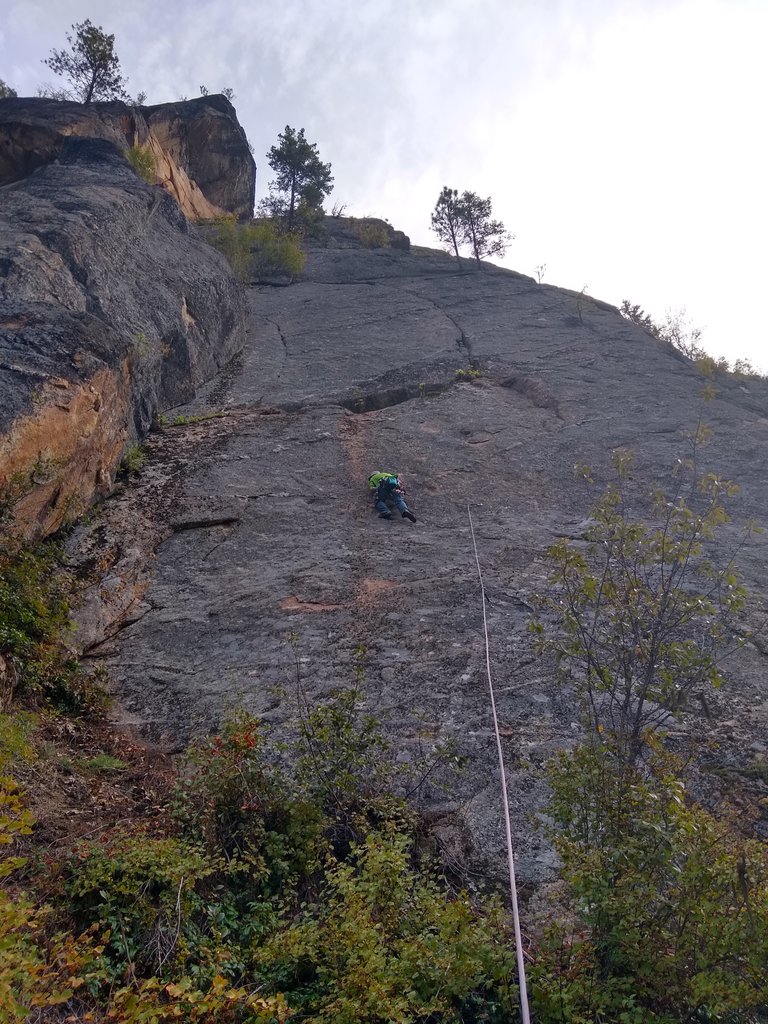 We sat atop the route and drank a beer, smoked a bowl, and talked about what name we could give this spectacular, many starred route. It is an instant classic and though only about 5.9 it consists of super cool moves and solid protection. We have not figured the name out but that is kind of irrelevant to the fact that we both climbed the route!!!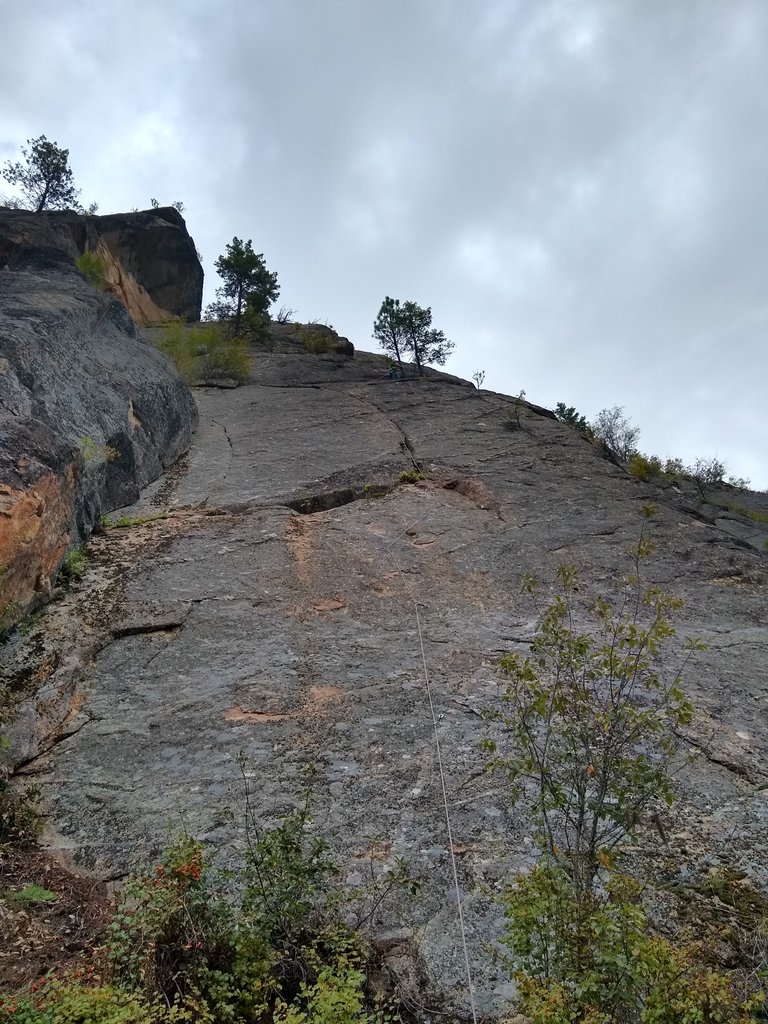 HOLY SHIT I DID IT!!!!!!!!!!
If I remembered my dreams I might have dreamt this and have the killer story of a dream fulfilled, but I don't/didn't so have to go with a wish fulfilled.
HOLY SHIT I DID IT!!!!!!!