Invitation to join as our collaborative consultant in ANZEN SCIENCE Company
Greetings from ANZEN SCIENCE Company (盎真科研·SCI合作), China.
I am Dr Lin Yu Kiat, a Postdoc from Bioengineering Institute, Zhejiang University, China. We are interested in your research area from PubMed and web of science, and admire your remarkable research achievements. We would like to invite you to join as our collaborative consultant in ANZEN SCIENCE Company.
We are an international platform and consulting organization for promoting the development of global medical and scientific research technology. Based on international collaboration, our aim is to promote the industry-university-research cooperation around all the world, especially faster and better integration with the international community between China and its neighboring countries.
We sincerely hope that you can accept our invitation to join as our excellent consultant team to convey your experience and skills in academic topics and research to researchers in other countries.
In addition, we also provide international cooperation research projects. The cooperation model is the funding sponsors will provide you with some project funding and hope to be the co-authors for the papers when it is published in SCI -index journals. We sincerely would like cooperate with you in scientific research and other related fields.
During the term of appointment as our collaborative consultant, you will be eligible for honorarium according to the number and completion of the project/s by you. Regarding the consulting fee, we pay according to the way the project cooperations. Each cooperation project may need to start from the experimental design until the project is accepted by the SCI-index journal.
These projects must be completed together with our funders (Chinese collaborators). Once the projects were completed, you will be the co-author of the project to publish articles together with the collaborators. Throughout this collaboration, we will pay for each project periodically. Besides that, article processing charges (APC) and the animal ethics approval for the projects will all be provided by us (Collaborators) if you assign them as the first author in each project.
Then, First, you need to determine if you have time to cooperate with the project. Second, you have to decide, do you agree with these funding sponsors as the co-author (first author, second author, or corresponding author) of your projects. If these two questions are fixed, I will send you our payment details later.
Please feel free to contact me. Keep well and we look forward to your reply soon. Wish you have a good day!
Regards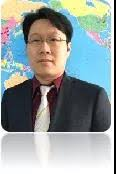 林佑杰博士

主要研究环糊精的生产与纯化技术

在硕博士期间发表了七篇SCI国际期刊文章

浙江大学 生物工程研究所 博士后

Dr Lin Yu Kiat

Research focus: Production and Purification of Cyclodextrins

7 SCI Journal Papers during Postgrad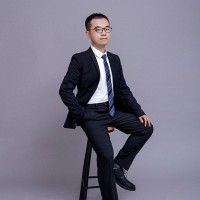 吴庆珂
共同创始人
上海盎真科技有限公司
Jul 2020 - Present
山东济南
盎真科研,国际SCI科研合作,学术出版著作
中国 山东省 济南
国际科研合作,SCI文章发表,国际出版期刊、专著
区域经理
北京百迈客生物科技有限公司
Jun 2014 - Dec 2016
北京
二代三代医学领域高通量测序技术服务
中国林业科学研究院
理学硕士分子生物学
2011 - 2014

山东师范大学
理学学士生物技术
2007 - 2011