I used to live in a lovely place called
Shekou
which is in Shenzhen China
and in the very popular "Sea World"
there is a restaurant with what you see in this photo, on the wall!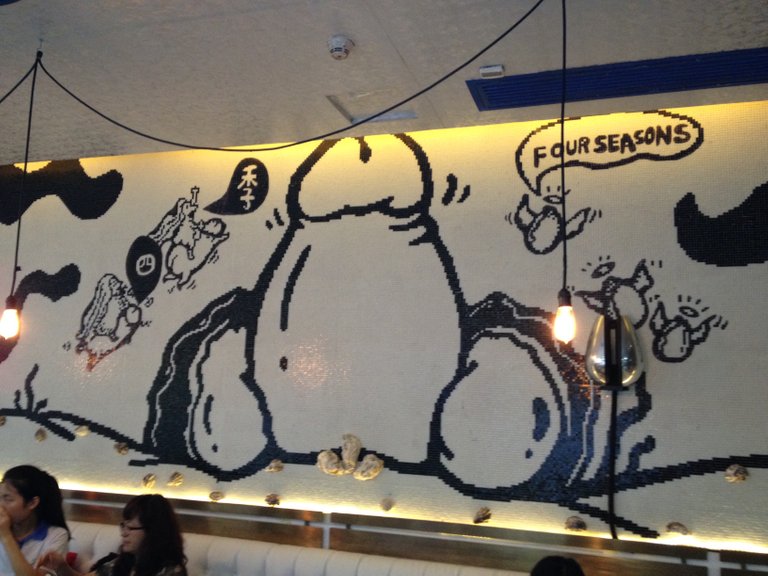 As you can see in the photo, there were people eating next to it
and I just had to ask
"What it was meant to be?"
What do you think it looks like?
And
Any guesses to what I was told?