Hey guys! What are you up to?
My today's post is disguised as a coffee post. 😊 A while ago @wrestlingdesires suggested I write a separate post about it. But... I don't want to violate any community rules or hurt the feelings of people who don't want to see references or allusions to war. I know there are some. On the other hand, I'm not going to hide where I live. And everyone knows that there is a war in our country. That's why I'm writing this post on my own blog.
So, why I'll start with the coffee pot.
I will not pretend, I am not one of the gourmets who distinguish at least 10 different tastes and aromas in each type of coffee. There is not much pleasure in my life now. Coffee is among them. Not quite so. Coffee has become a necessity for me. But it remained a pleasure.
I've been brewing coffee in a Jezva (Turkish pot) for many years. This means standing by the stove every morning and making sure the coffee doesn't run.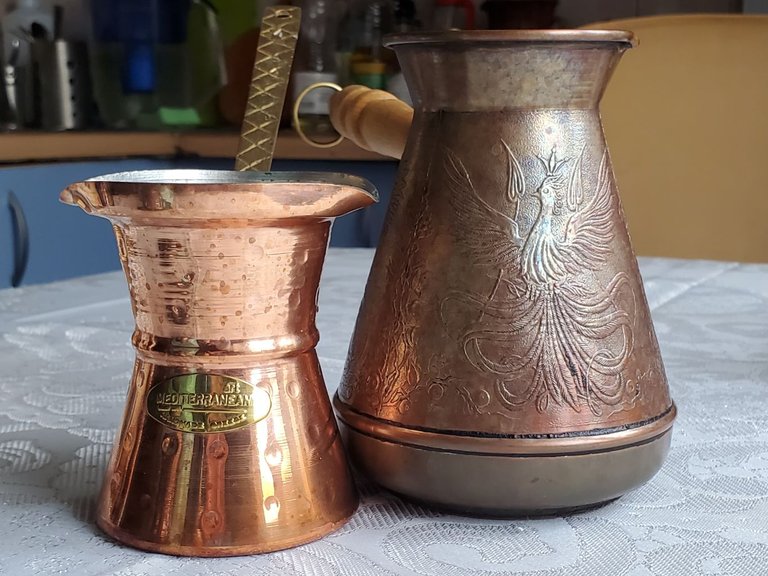 Many years ago I've bought a cooper Jezva with firebird (on the right). So I was told. I have been using it every day for 12 years. A couple of years ago, the wooden handle broke. And my husband fixed it. But this time another problem appeared - it began to leak.
I needed a new Jezva during the war, when supply chains were broken and many businesses closed. I called several online stores. No one answered. I asked my daughter to go to the store in my hometown where I bought it 12 years ago. It is gone. So I turned to new friends.
My new friends here are volunteers. Nika was running a coffee business before war. Her son joined the Armed Forces as a volunteer. Now he is in a hospital here in Kyiv. I asked her if she knew where I could buy a Turkish coffee pot.
Of course, she found me one. But what! I feel like a student who became an owner of a Lamborghini by chance.
This jezva was sold to me by a friend of hers, with whom she participated in international coffee competitions - Cezve/Ibrik Championship. Stavros Lamprinidis won the championship a few times, and Nika was on his team too. 🏅🏆 He was also involved in the creation of the perfect jezva for brewing this type of coffee. My pot was used for presentations, so I got a 50% discount, and even so it was not cheap for me, around $27.5. In general, I agree with my husband that people who are serious about the coffee business are a little crooked.😜😆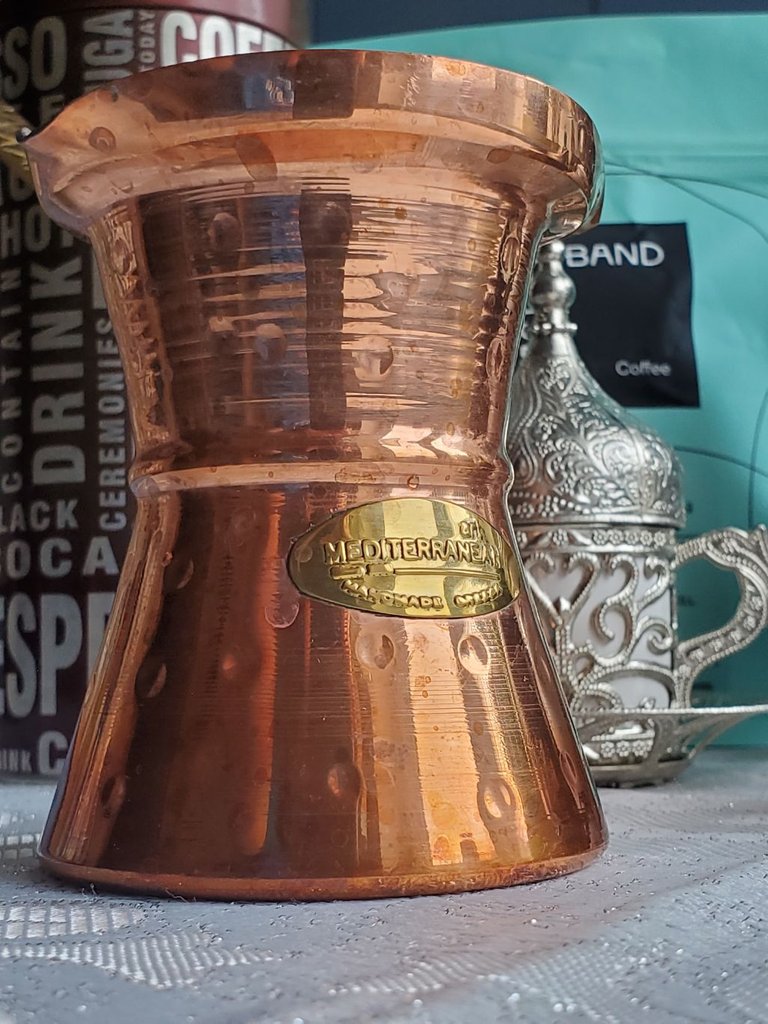 Jezva Johny is made in Greece in the traditional way - by hand from a single sheet of copper and without the use of any chemical or electrolytic/galvanic processes.
When I took it in my hand and compared it with the old one, I realized that ... my Firebird had served me well for a long time, but it was a fake. Real copper is smaller and heavier.😎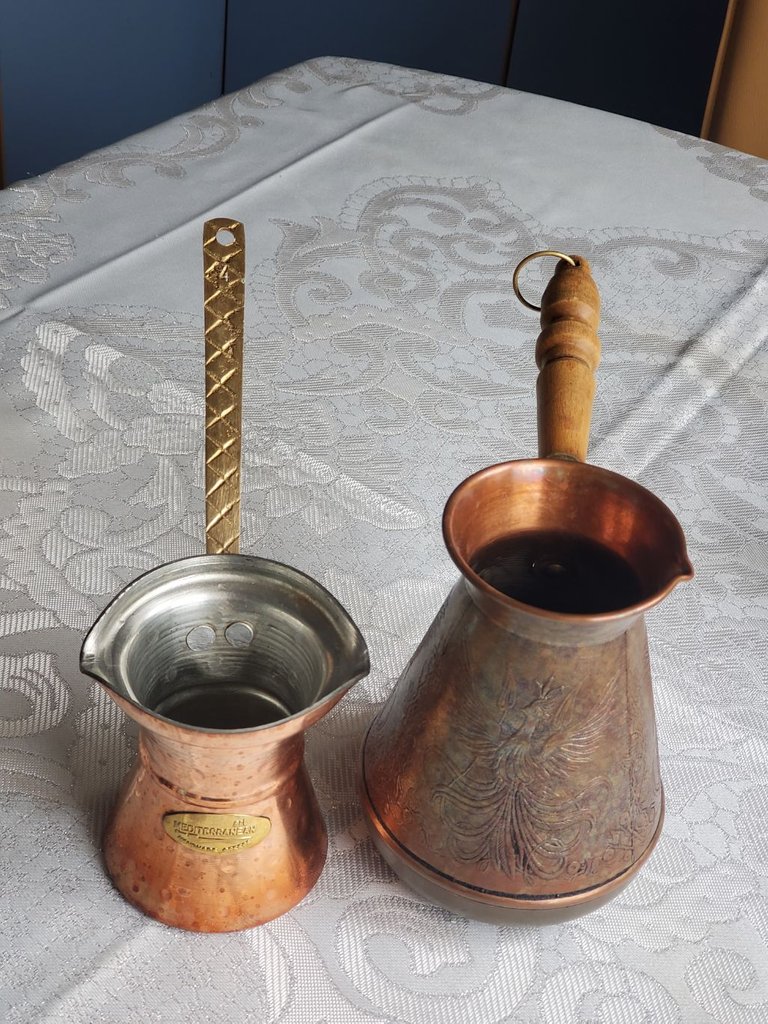 The new jezva has a one-piece copper body with a wall thickness of 1.5 mm, an internal coating with edible tin, applied by hand, a perfect laconic shape that has been proven over the years - "hourglass" compliance with European and Ukrainian safety standards for human health. The height of thos princess is 88 mm, bottom diameter is 63 mm, Volume up to a narrowed waist: 100 ml.
I brought a couple of coffee cups from my trip to Turkiye. It is difficult even for us, Ukrainians, to understand the disaster and sorrow that the recent earthquake brought them. And I am very glad that HIVE community and my country joined in helping.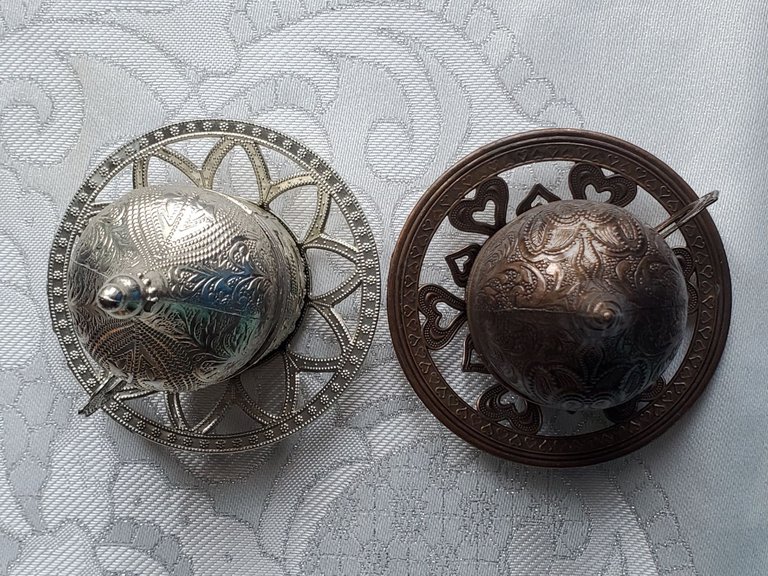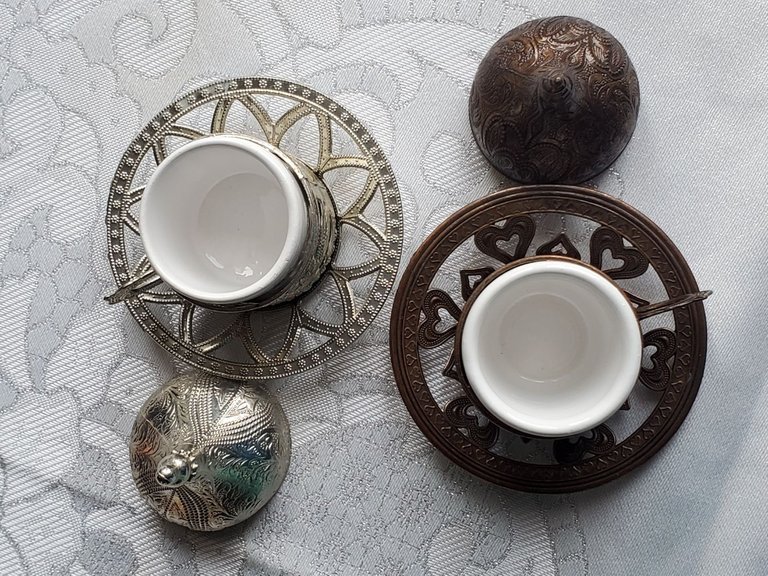 Now, when I have a perfect coffee pot, I need a good coffee to cook in it. Nika supplied me with the package from her own store. They have the necessary equipment and roast and grind the coffee themselves.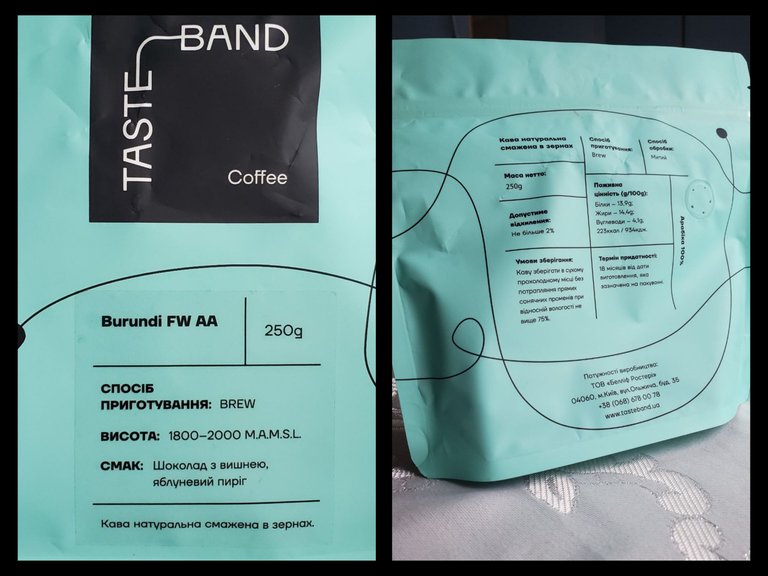 But I also found Mehmet Efendi for a very good price here, by chance. It's one of my 2 favorite Turkish coffee brands. As I said, I'm not picky.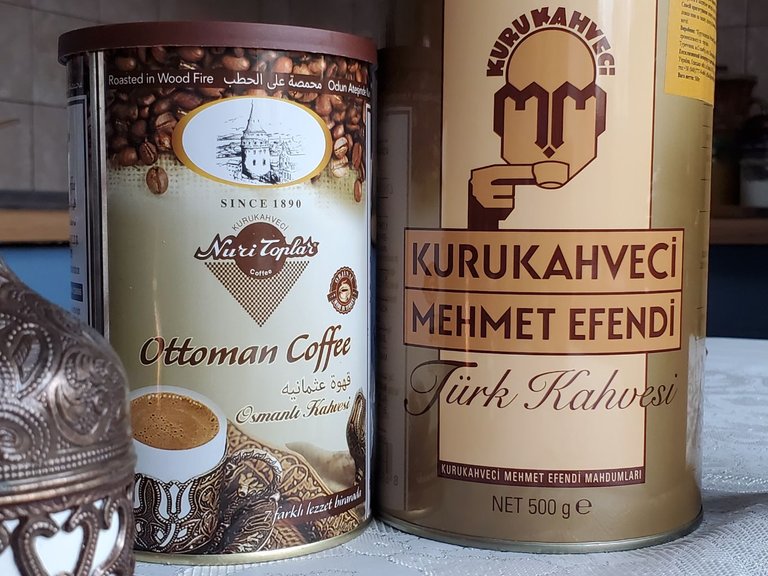 I even have an old manual coffee grinder. You got a great laugh out of it but I use it once in a year to grind clove for Christmas cookies.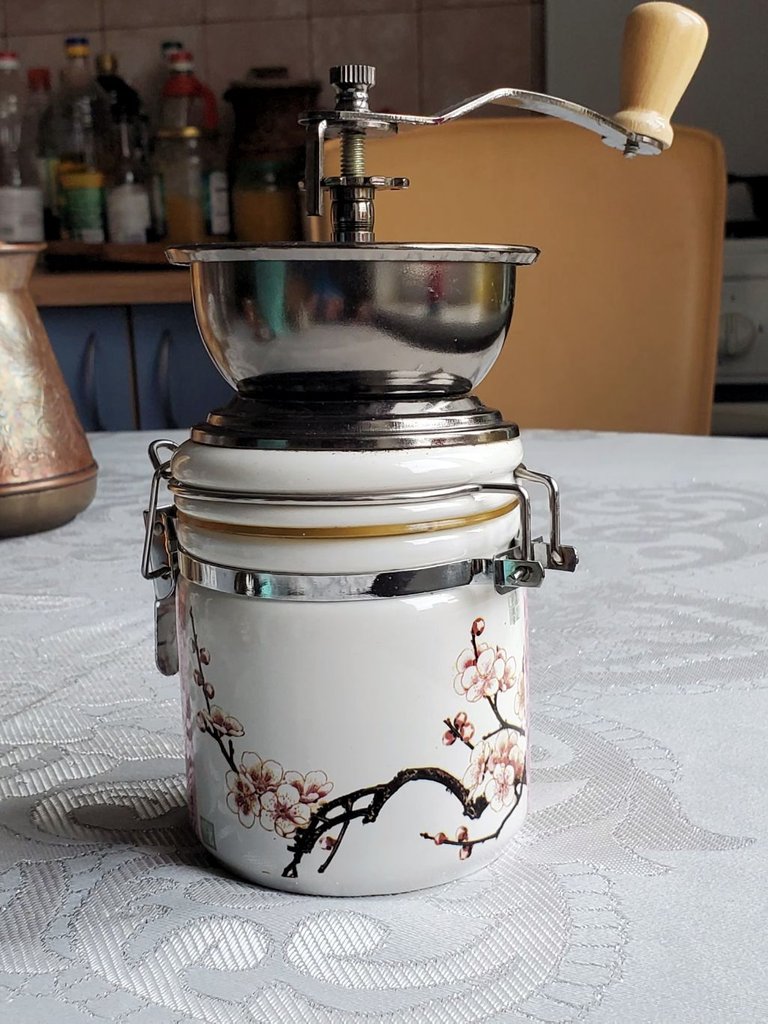 When my beverage is ready, I can enjoy it with home made cookies, it with nuts soaked in honey that my daughter Nat sent to me. Perfect match.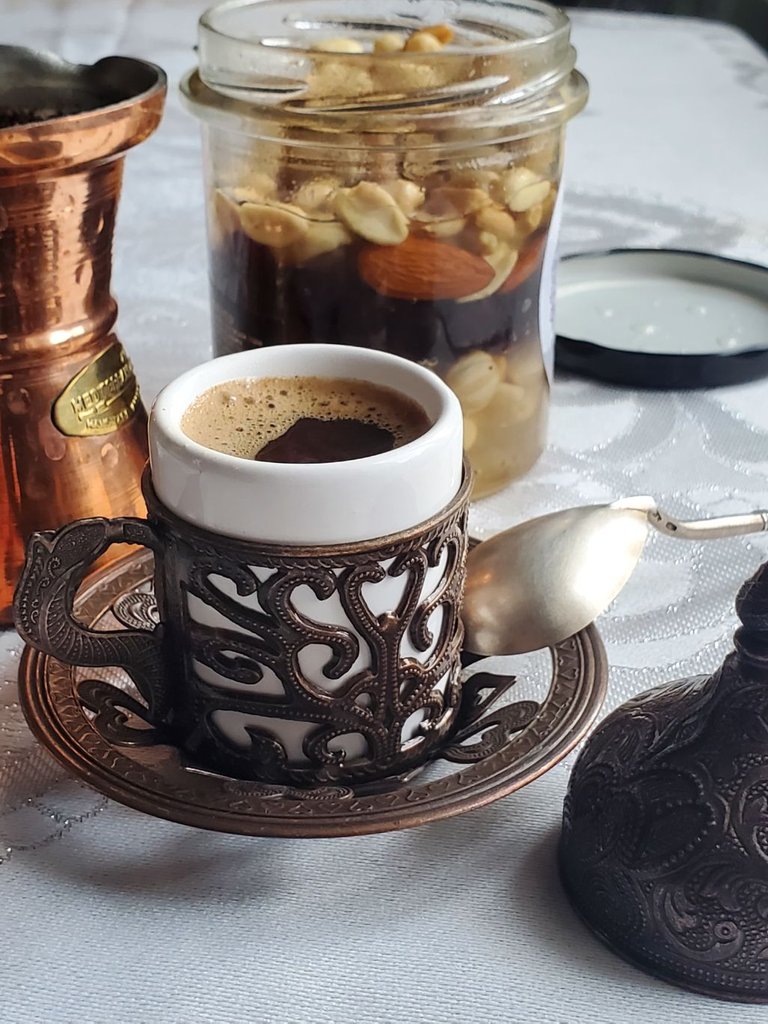 It's time to finish, because today there are many important things to do. I need to collect a parcel with underwear and slippers for the wounded in the hospital in the Kharkiv region. This is a hospital where they are brought straight from the front line. They are there far from home and from relatives who can visit them. And they definitely don't have spare socks, underpants or T-shirts with them. But they have us.
This time my cosmetologist and her colleagues are helping me. This is a special clinic and all the people there are special to me. I have known them since I moved to Kyiv.
And I really think it's a great idea suggested by @ericvancewalton - to place a referral link on the footer of the post 😉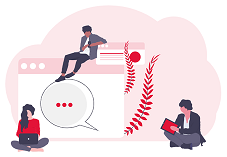 Need a free Hive account? Get yours now
Thanks to @hivepeople for the banner!
Hugs,