Do you have Coinbase? You have probably seen their EARN program where they give you free tokens just for watching a 3 minute video and answering 1 multiple choice question. Nice, right? 😀
In the past, I have received EOS, XLM and others. NOW they have added Orchid to the program. It's a peer to peer privacy system that you pay for with OXT, the Orchid token.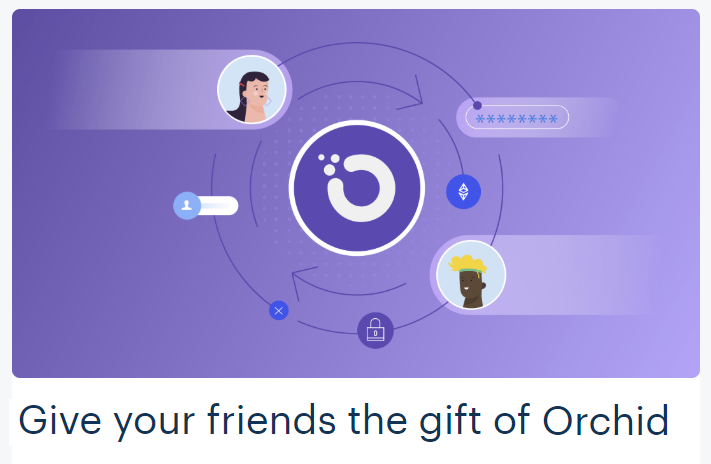 Coinbase Earn offers 3 short lessons on Orchid. Each is in a short video. Answer 1 multiple choice question after you watch it, and get $2 worth of Orchid. So that's $6 FREE!
Then, you can refer up to 4 people, and you'll get $10 worth of Orchid for each person! So if you want to use my referral link, here it is:
https://coinbase.com/earn/oxt/invite/854ykjg9
Check out Orchid! You will learn something new and you may decide to use their privacy services.