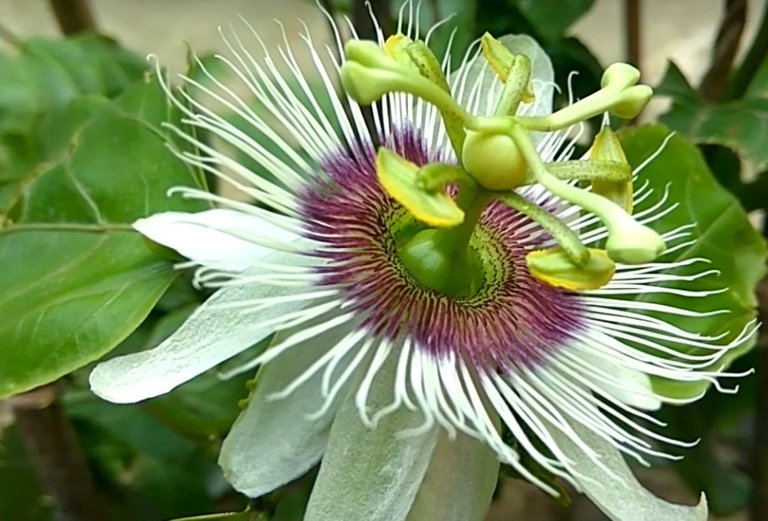 There are flowers, beautiful flowers and then there are flowers that generate abundant curiosity around them!!!
I felt the same, with Passionflower...especially this one!!!
Though the beauty of this flower is truly magnificent and such marvelous around its petals and other parts that makes it so unique flower, in itself!
However, with this one flower, in particular, I was in absolute awe, looking at its anatomy of Anther, Stigma and ovary, so prominent that it was overpowering the entire beauty of the flower and holding the main-stage, while I was capturing them.
It looks to me like an alien flower, from another world!!! Perhaps, we live in such a mysterious world, isn't it!
Known as Passiflora AKA Passionflower, it has more than 500 species of its flowering plants on Earth! Amazing!
Some species of this flower has traditional medicinal properties and its leaves (fresh or dried) may be used in making tea that is beneficial in insomnia, hysteria & epilepsy and it is also perhaps valued for the analgesic properties that it contains. Though, some of its species may have genotoxic effect on the cells. Further research is on!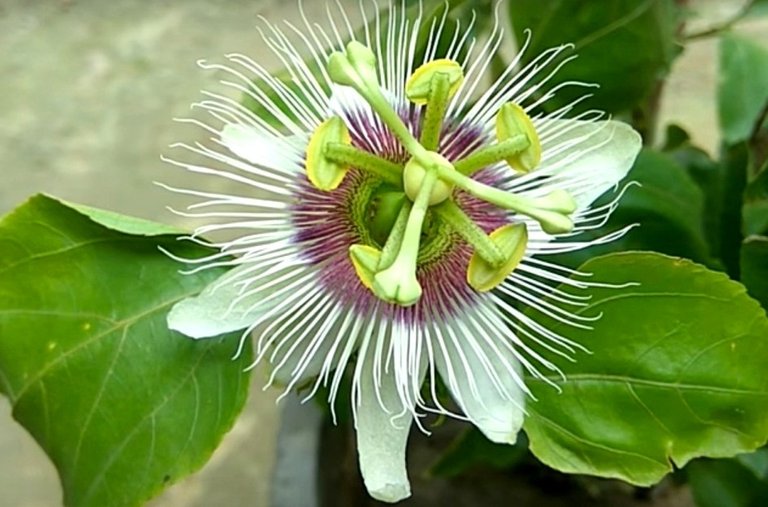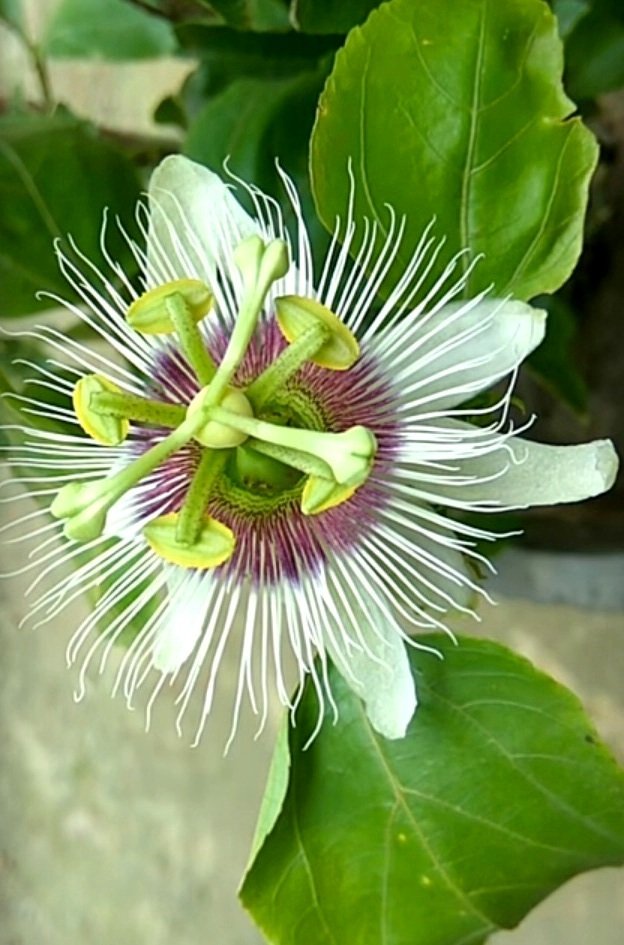 ---
---
Thanks for reading & watching!
Wishing you all Good luck, with Lots of Love!!! Cheers!
---

Blogging…Its Charm & The Reality!!!
Blogging…seems so much fun…!!! Isn't it! Yes! Ofcourse…it is!...but…trust you me…Blogging is not all that easy…though it seems pretty interesting to get engaged with lot of people on the web. There must be a million sites involved in blogging and all…but I always question how many of them actually produce original quality content that is really beneficial or purposeful… and for some it's the same content, slightly modified here and there…which is indeed a sad state of affairs!!!
The only thing comes to my mind is Charles Darwin's Theory which will remain applicable till there is life on Earth!!!
Struggle for Existence…!
&
Survival of The Fittest…!
Such a Life!!!....You will definitely get noticed…One day!!!...for sure!!!...Till then patiently wait for your turn!!!
OR
Be Different & Distinct from Others!!!...Be Original…Be Creative!!!
Create your own Niche!!!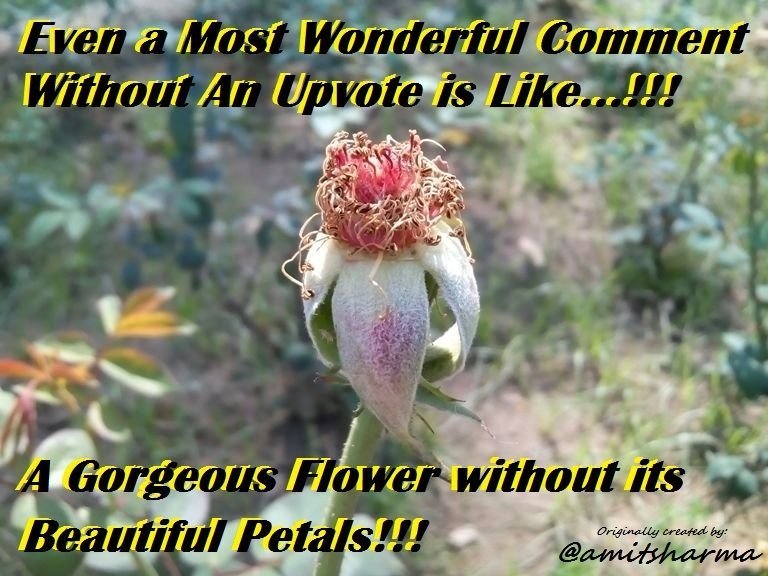 "IF" you "Like", "Admire", "Appreciate" someone's work and like/love to leave a Wonderful Comment behind with all that "PRAISE"!!!...Always "DO REMEMBER" to "UPVOTE"!!! Its "Your Upvote" that really decides how "Commendable" the work/post is !!! Therefore "Your Upvote" Is Important for the Steemian Community!!!