This exotic creature is a jellyfish. Did you know jellyfishes existed before dinosaurs? They swim in their graceful manner in the ocean depths for million of years. They can be found in the ocean depths and along coastlines of the ocean. They may be beautiful in their ethereal transparent form, but do not be misled with nature's beauty. Jellyfish creatures carry stinging cells in their tentacles which will result in a person being stun or paralyzed.
There is the popular belief that the immediate action to take if a person is stung by a jellyfish is to have someone else "pee" on the injury site. Supposedly the toxin is mitigated by the chemicals in urine. I can't tell you if this is truth or not (go google!), but if ever something like this happens to me, well, I definitely won't be upset if someone pisses on me! 😂
Edited: I did a quick search on if "peeing" helps with the sting. Sorry folks, no scientific study has proven that urine helps due to urine being too diluted. In fact, the freshwater content of urine, due to it being diluted, may actually cause the venom to flare up even more! It depends on the type of jellyfish sting too. Gosh darnnit, ok, maybe no peeing on me.
Photo is original and taken during an Aquarium visit.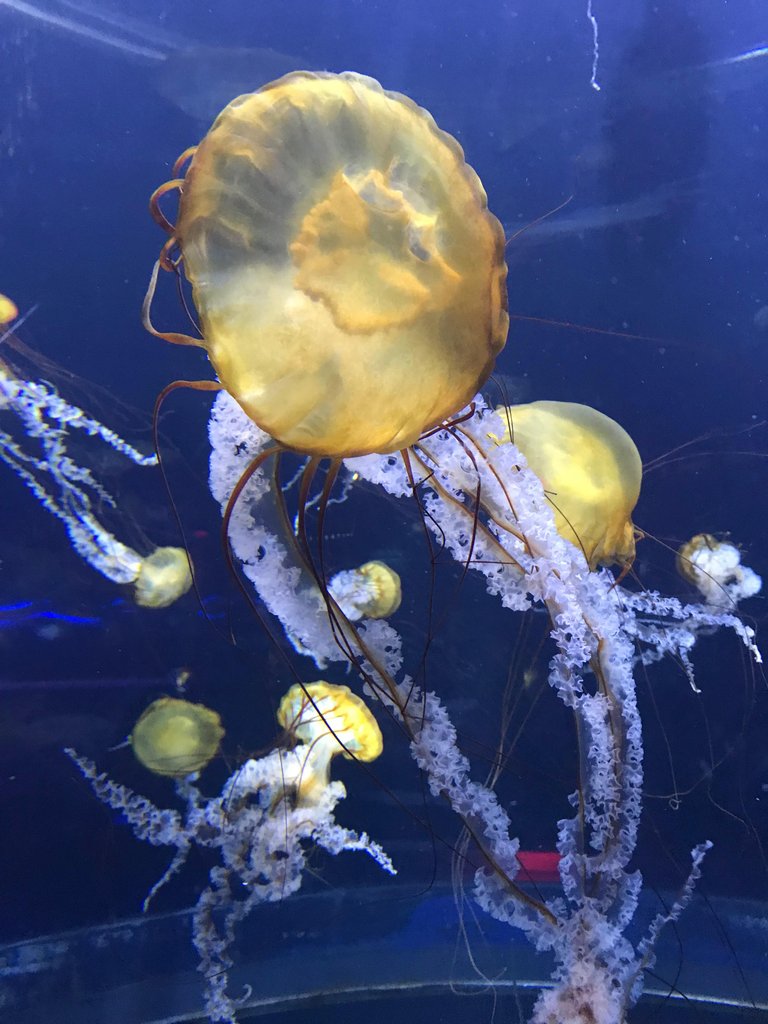 Source of information about Jellyfish: National Geographic, Fact or Fiction on peeing on Jellyfish sting