Hello, Steemians :)
This is my entry for Color Challenge: Sunday Purple.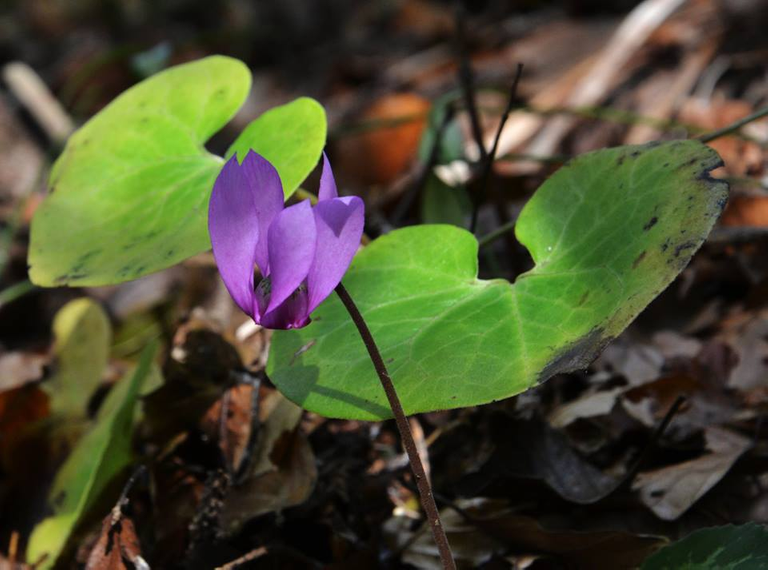 This photo was taken in September 2017 in Slovenia.
I think that this is:

Erythronium dens-canis
Pasji zob in slovenian language
Dog's-tooth-violet

Erythronium dens-canis is widespread throughout southern Europe, where it grows in high altitude deciduous forests, often by as an ornamental flower grown in gardens.
The whole plant is edible. Leaves can be eaten as salad. From rhizomes sometimes also produces the starch in addition to flour for pasta.
Common dog teeth are always a single-colored plant, up to 15 cm high. The flower of the plant is white, pinkish or purple and has six violet petals that are level in young plants, and gradually, they turn upwards until they are so distinctly curved as in cycles. Blooms in March and April.
The name of the plant was obtained by its root, which is white and is at first sight similar to dog tooth.
Scientific classification
| Scientific | classification |
| --- | --- |
| Kingdom: | Plantae |
| Order: | Liliales |
| Family: | Liliaceae |
| Genus: | Erythronium |
| Species: | E. dens-canis |