Today, I've got a short comic for you and then some in depth explanation of how I set up the panels, figures, backgrounds, in order to make an overall interesting comic book page. It's sort of a "how to". There is more than one way to skin a cat , though, so keep that in mind. There's a bunch of stuff here I did visually that you might be able to use or modify for your own work. The point of it all is that at lot goes into illustrating a comic book. A lot of aspects to keep in mind and manage.
So if you are a comic book maker, or just someone who likes comics, you might find all this interesting.
FIRST...the page itself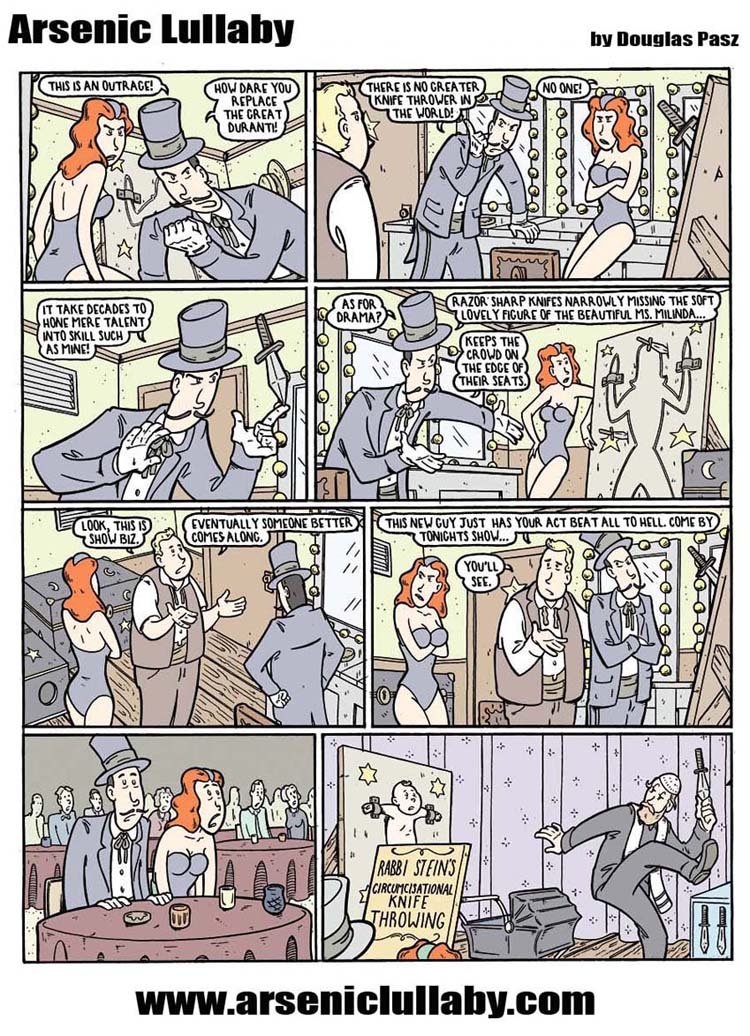 NOW the breakdown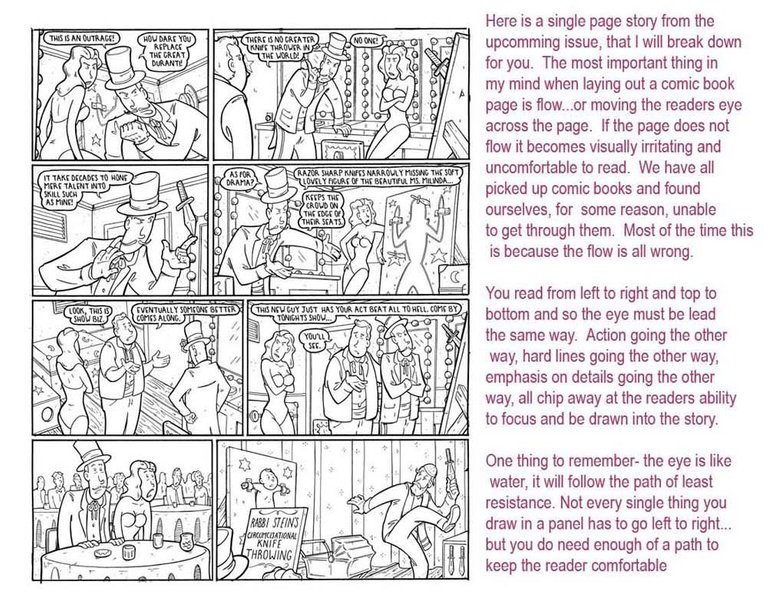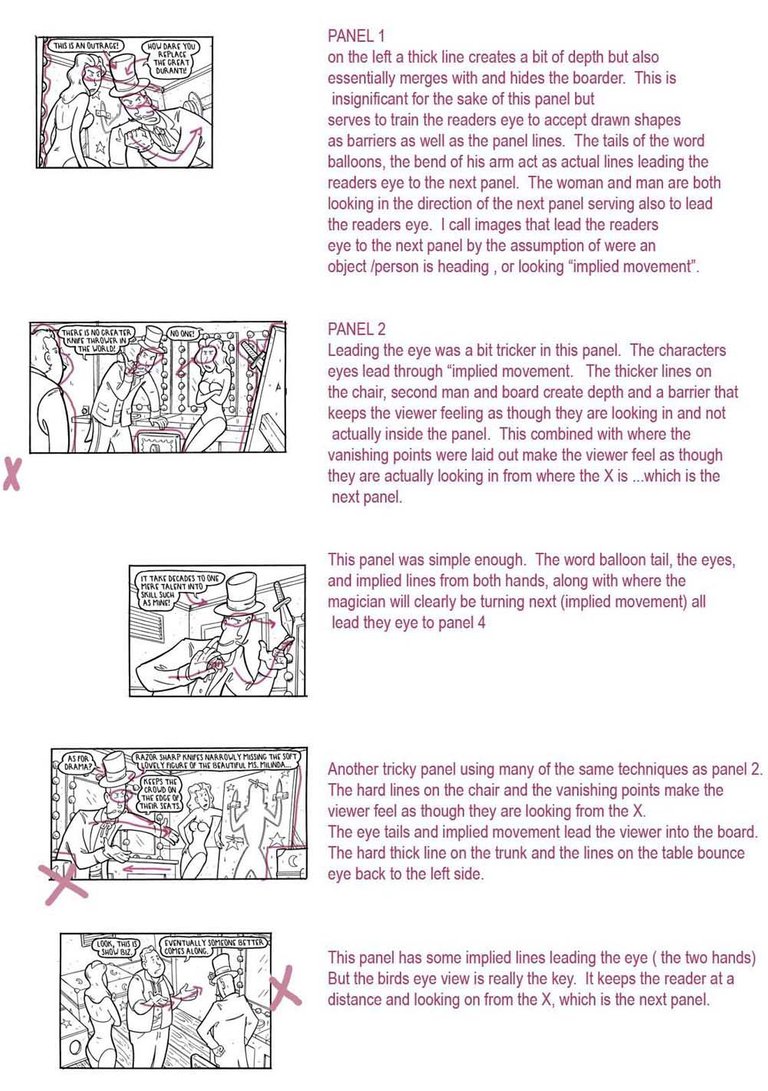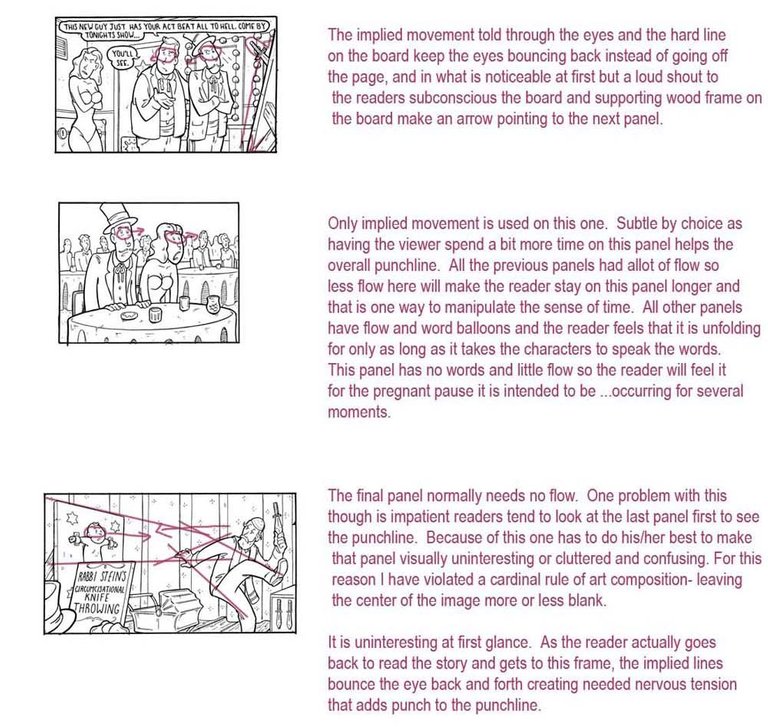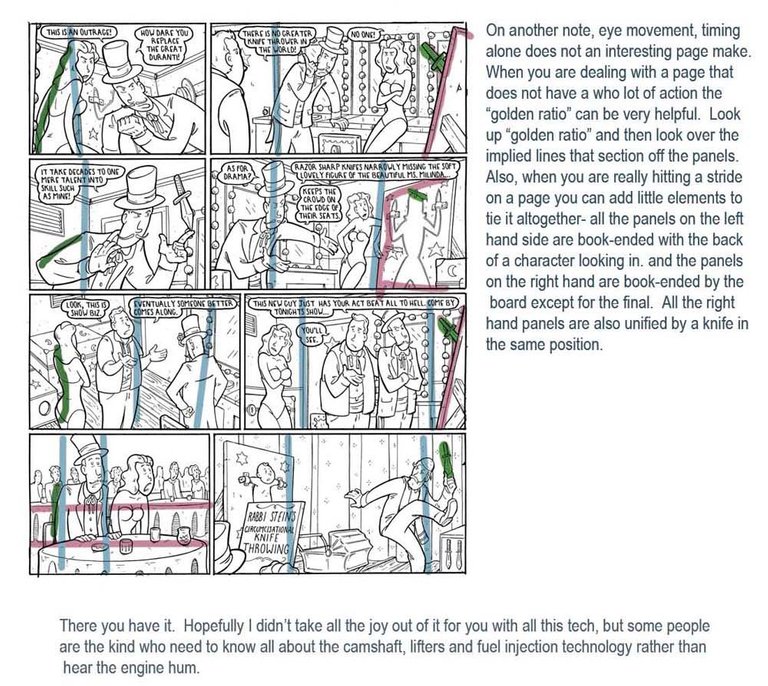 ...and...yeah. That's all the techniques that went into one simple page. Not every single one is this involved, or needs this much planning. Maybe later I'll breakdown the why's and wherefores' of going from a script/idea into the nessicary pictures to put onto a page in the first place.
anyhoo...later
oh...three last little things
1-the tags list on Steemit is generated by code...which puts tags up there based on ONLY popularity of use. You will notice that as of yet #comics does not exist there. So what we have been doing the past week or so is using the hashtag #comics every single time we comment on my posts ( or any other posts if you like). It doesn't matter if it doesn't make sense to use it...the code doesn't know the difference!
2-you can always see more of my work at the Arsenic Lullaby website or just check out the site to see other stuff. http://www.arseniclullabies.com there's more #comics and an online store to order a physical copy ( coupon code -voodoo- is good for 20% off...or if you see something you like and want to use steem, just contact me here)
3-You can see me in person at Cincinnati Comic Expo in a few weeks!
http://www.cincinnaticomicexpo.com/