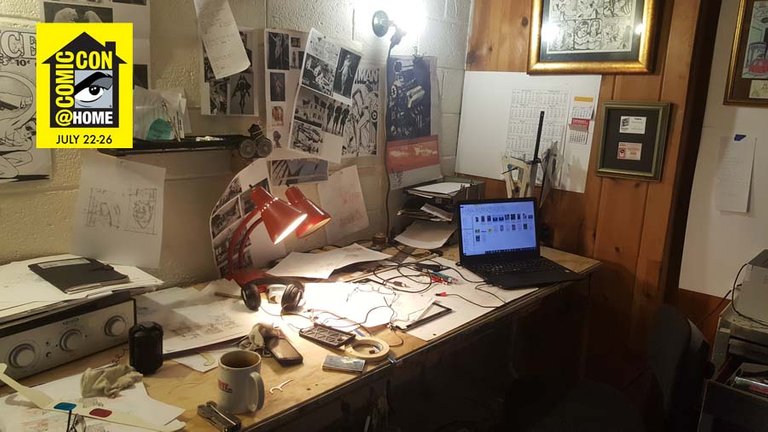 As I addressed earlier, this years Comic-Con International is online only. Which amounts to some stuff going on, on thier website. Apparently a map of the exhibit hall you can drag your mouse around and click on booths to get links, and...everybody just doing their own thing in the spirit of the event with the hashtag #comicconathome
Fine...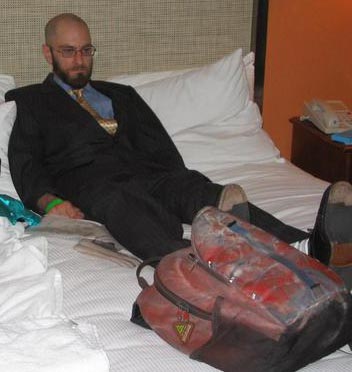 I'm gonna rattle off what I have going on and if you could check some of it out, that'd be awful nice, and my ego would appreciate it
FIRST- I've got two livestreams set to go. What level of trainwreck they become, we will all find out together...but I suspect they will be entertaining the worse it goes.
Friday July 24th 6:30pn CST ( USA)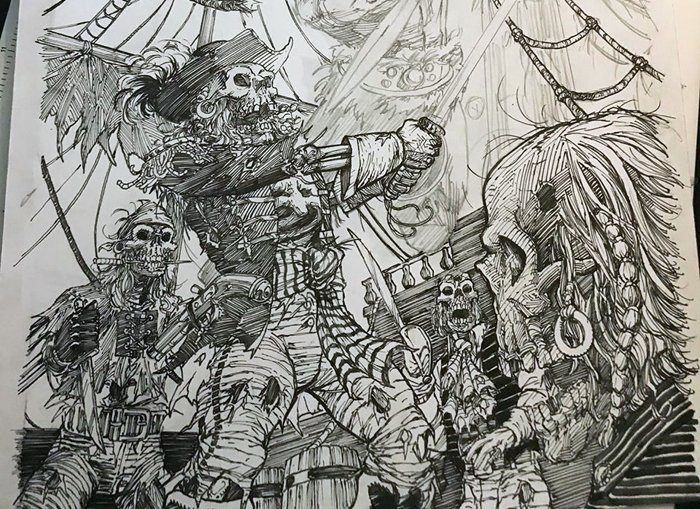 Me and fellow illustrator Ian Chase Nichols ( who has drawn The Tick, Teenage Mutant Ninja Turtles, and a bunch of other stuff) are going to talk about, and possibly show how we go about illustrating a comic book page. What we do, how we do it, why we do it. ...and probably I'll rant a lot.

Saturday July 25th 4:00 CST (USA)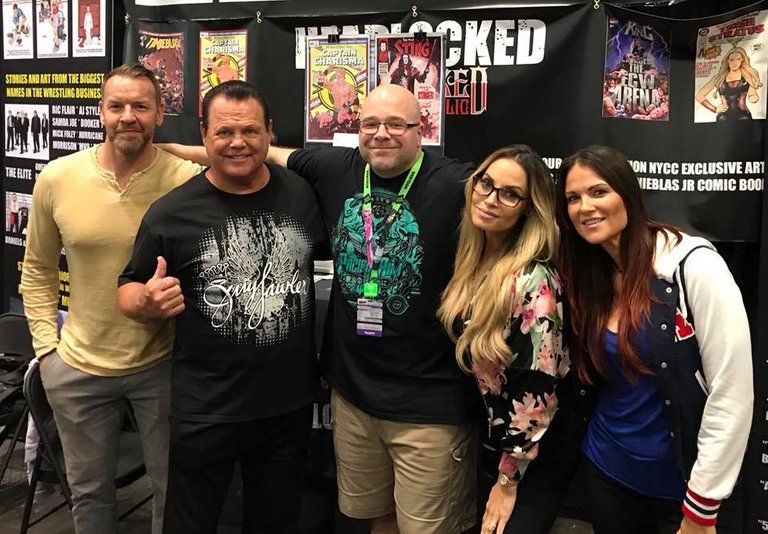 is me and...Michael Kingston who publishes HEADLOCKED COMICS. He's worked with dozens off top name professional wrestlers and been to probably thousands of comic book conventions. Between the two of us we're going to share horror stories, and bitch about the comic book industry. Should be fun.

Also Friday, I'll be featured on Makersplace
This is an online art gallery of sorts where you can get blockchain verified limited edition digital art. I've got some new pieces up. https://makersplace.com/ my name there is Arsenic Lullaby.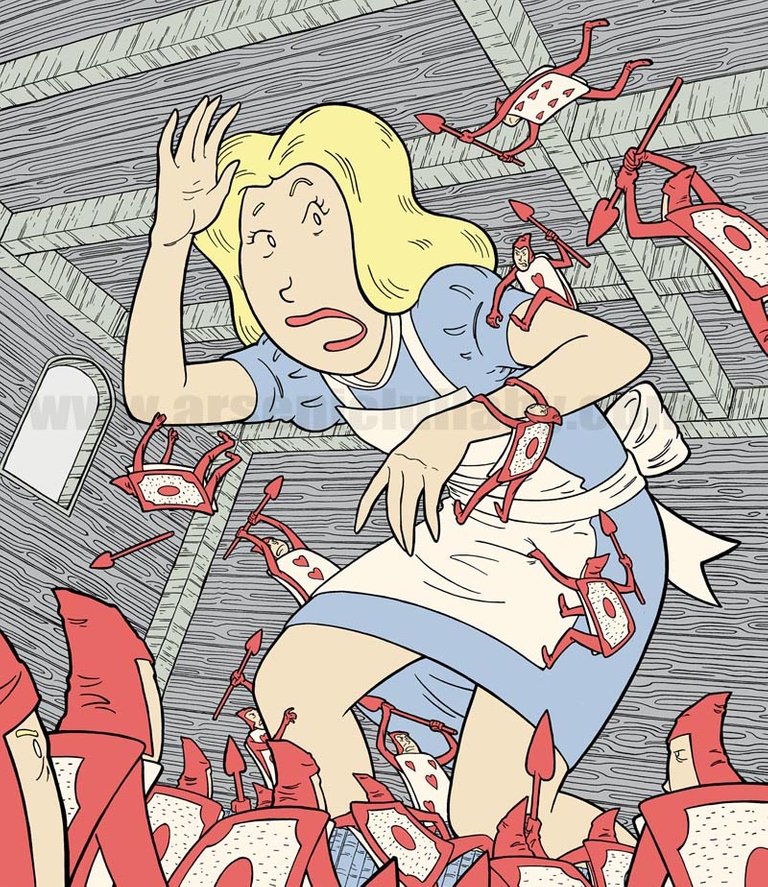 https://makersplace.com/arseniclullaby/
Swing over there and check them out and check out the site. It's an interesting place. The very concept of being able to verify if a digital image is officially distributed by the artst is pretty mind blowing. and with this concept...there are now artists making moving images...It's tough to explain, uhm...like this guy https://makersplace.com/javierarres/
All week I'll be taking commissions!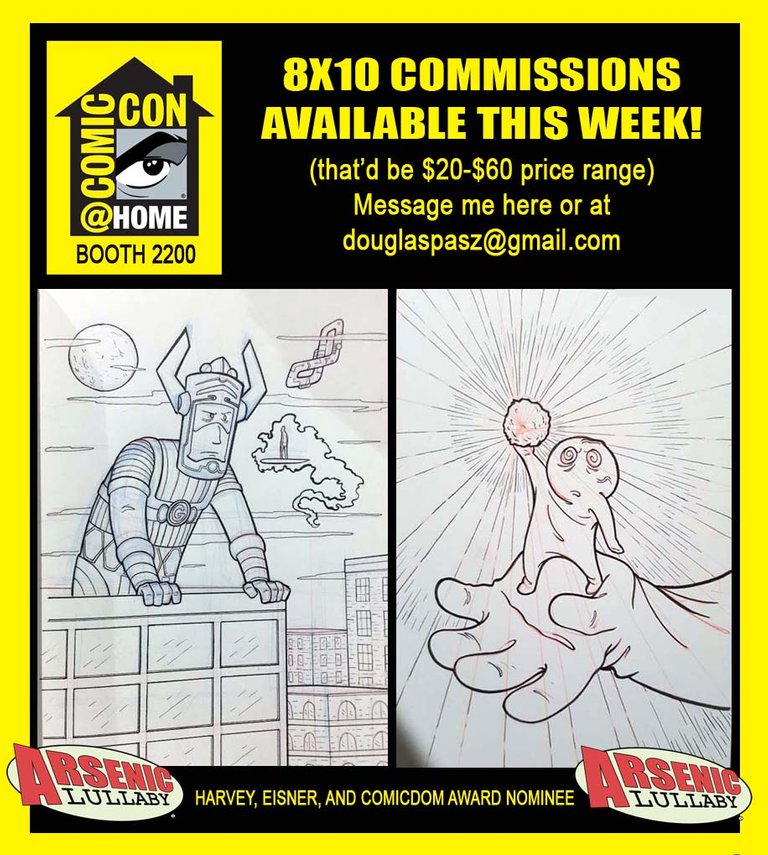 AND don't forget I've got t-shirts available through WORLD OF STRANGE! I don't make t-shirts available too often because you can either go through an online service where the quality might suck, or have to deal with finding a silkscreener and shipping. World of Strange is solid, so I'm happy to be dealing with them. Quality shirts, quality silkscreening...everybody ends up happy. https://www.worldofstrange.com/collections/all/arsenic-lullaby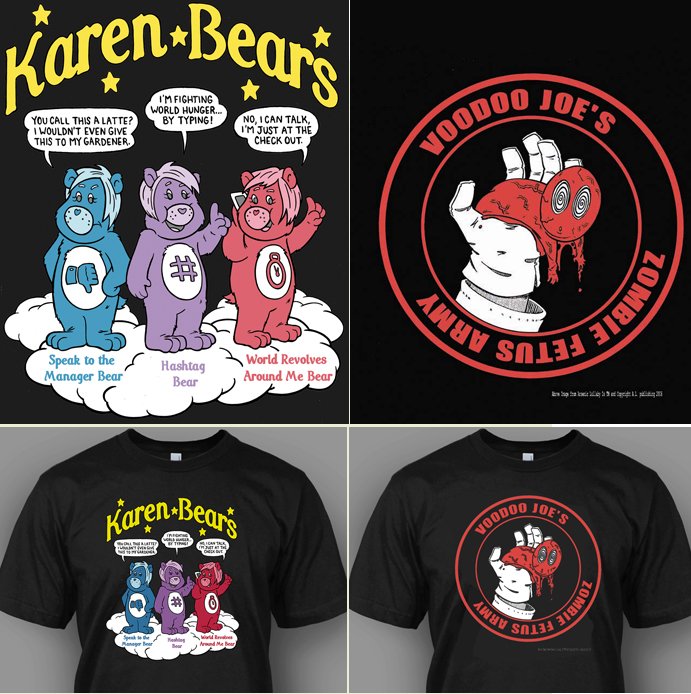 https://www.worldofstrange.com/collections/all/arsenic-lullaby
...and, I think that's all the things. Not having this show to go to...really sucks. It's a big dent in my year. So...check out some of my work, especially on Makersplace, and come join me on the livestreams!
Youtube
https://www.youtube.com/user/arseniclullabycomics
Makersplace
https://makersplace.com/arseniclullaby/
T-shirts
https://www.worldofstrange.com/collections/all/arsenic-lullaby
Arsenic Lullaby homepage!
http://www.arseniclullabies.com/