Lately I've had at least a slight resurgence in productivity and mental acuity... and it feels pretty good. I don't have any completed projects at the moment, but there are lots of "irons in the fire" so my life currently revolves around works in progress, or WiPs!
Most of my creative time has been spent on continuing to tackle this new cover for "I Thought It Would Be Zombies..." #1. I looked back through my blog and was shocked to see that it's been three months since I last showed some process pictures of it, when it was about midway through the pencil stage. It's now nearing completion; penciled, inked, and color experimentation ongoing. I am actually rather satisfied with how it's turning out, which is a rarity for me.
---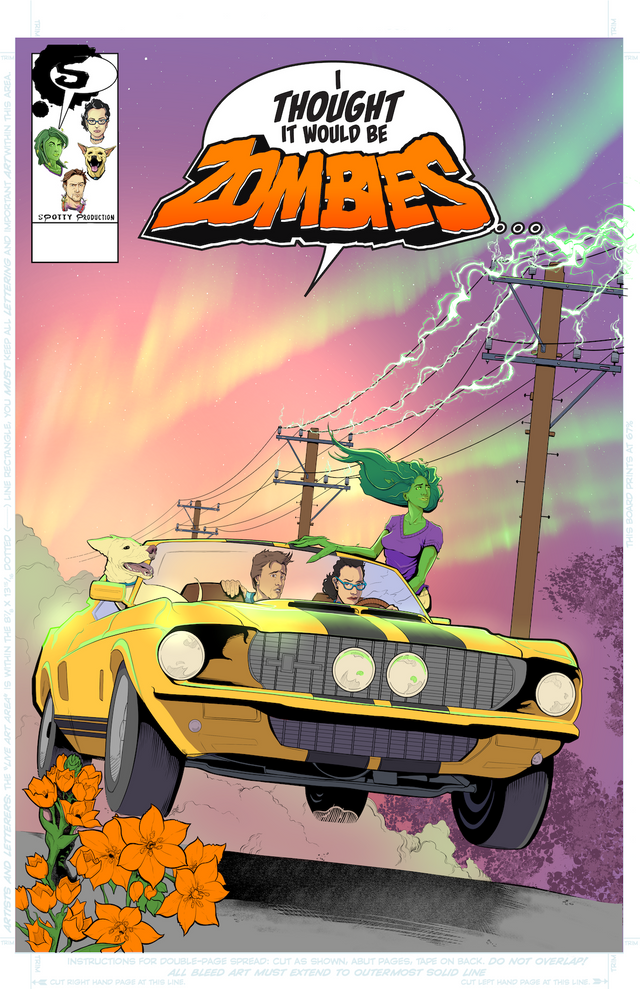 ---
Still a ways to go, and it may evolve quite a bit from here... but I'll do a premature victory lap and pat myself on the back a bit.
---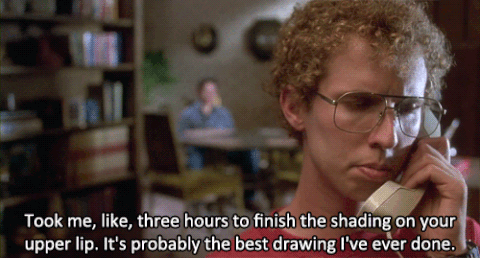 ---
Below is the original version from last year for those who haven't seen it or don't recall. With a side by side comparison I think the advances in draftsmanship, composition, and color are all pretty evident. At least I hope so! Color in particular is my area of least experience and has been my Achilles Heel. With concerted effort, I feel like I'm starting to make significant progress in those skills.
---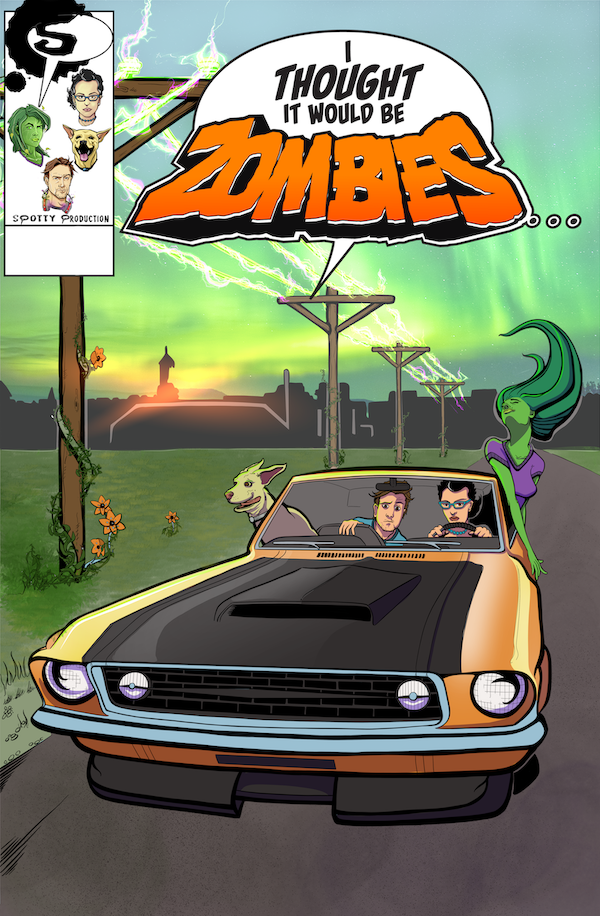 ---
Included in my definition of "productivity" is a lot of reading and studying. Much of that falls by the wayside when I'm feeling exhausted or down, even though it's far more passive and easier than the actual act of creating. Of late, I've been spending far more than my average amount of time reading comics, books, magazines, and watching videos. Everything from non-fiction research materials for the comic, to art instruction materials, and of course stories and artworks that inspire me.
It's still at a pretty low percentage... but I can feel that creative battery in me beginning to recharge.
The other endeavor I just started dabbling in for fun is the Six Fan Arts challenge/activity that's sweeping over other social media and I've seen a couple examples of here on Hive.
I've just begun, but am finding it to be an entertaining exercise to serve as some warmups or practice pieces for new techniques and ideas. The idea is that artists draw six different pieces featuring various characters from pop culture, the subjects most often being suggested by the artists' friends and fans.
---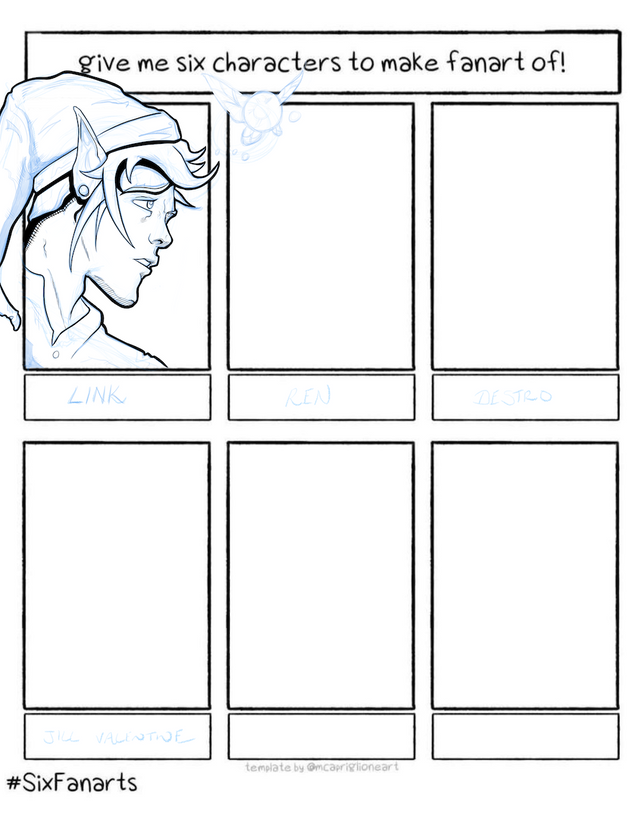 ---
4 out of 6 spots are decided so far! An assortment consisting of Link (Legend of Zelda), Ren (Ren and Stimpy), Destro (G.I. Joe), and Jill Valentine (Resident Evil.) If you have suggestions for more, please leave them in the comments for me!
So that's what I'm working on... how about you?
Show me your WiPs!
(...that sounds kinda dirty.)
Bryan "the Imp" Imhoff
---
---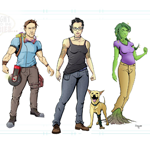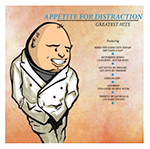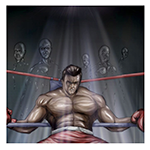 ---
@bryan-imhoff | @spottyproduction | @exploreunlimited | @creatingcomics