Here we have a quick screen capture of a couple open tabs on my iPad, because I was too lazy to slap together a nice little image collage in Photoshop. On an @appics snapshot a week ago I promised to deliver a more thorough update of my recent endeavors... and here it is, fashionably late, in the form of a little bit of a "freewrite."
---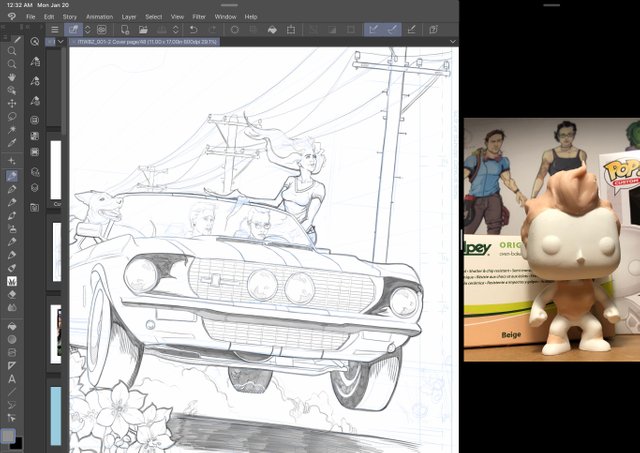 ---
One aspect of note in the image above is also the timestamp in the upper lefthand corner. 12:32 AM on January 20th. For the past half hour I've been a 40 year old man. Ugh. No need for revelry! Please remain in your seats! I'm one of those introspective, morose birthday people... possibly spurred on further by my age changing amidst the surroundings of the New Year, Valentine's day, and the cold, dark winter.
But if I'm going to have a mildly depressive mid-life crisis, I'm determined to at least make it a productive one! Some guys would hit 40, buy a flashy new car and start chasing women half their age. I don't have the money or the extroverted nature for either... so I'll just draw cars and women instead!
I rung in my birthday continuing the pencil work on the new cover for "I Thought It Would Be Zombies..." #1. I showed a snippet of it in that previously mentioned Appics post and here it is again. I'd say pencils are 85% done at this point and I'm pretty happy with it.
---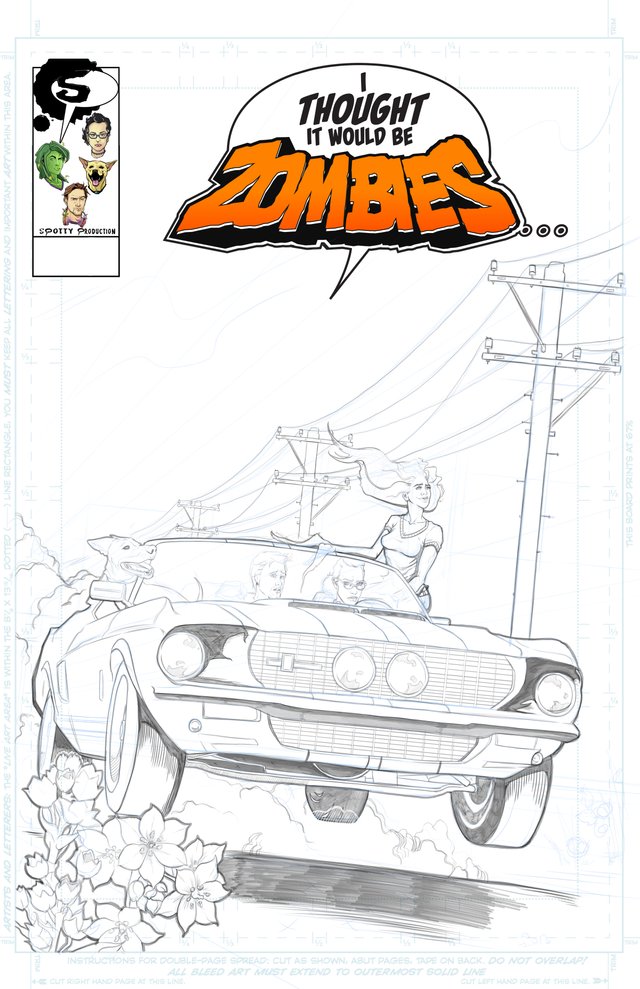 ---
Recently I started the planning to launch a KickStarter campaign for "I Thought It Would Be Zombies..." and was considering beginning it on or around my birthday. However, I really want to be able to fulfill the delivery of the comic and rewards quickly after the close of the campaign, and I still have a lot of work to do revising and editing this issue before going to a full print run and release. So while that is still on the table and I'll announce more as the time draws near, for now I'm just focused on the production instead of the fundraising and marketing.
That doesn't mean I'm not allowing myself some small distractions. I also recently posted a picture of some newly acquired supplies to begin a project I've long had in mind, making custom Funko Pops of my characters. While I followed up with some preview shots on other social media sites, I neglected to share them here! So here's a couple quick looks at that endeavor... my first real attempt with a bit of sculpting. Still a long way to go, but I can already envision "Pop Sarah" and the rest of the crew to follow.
---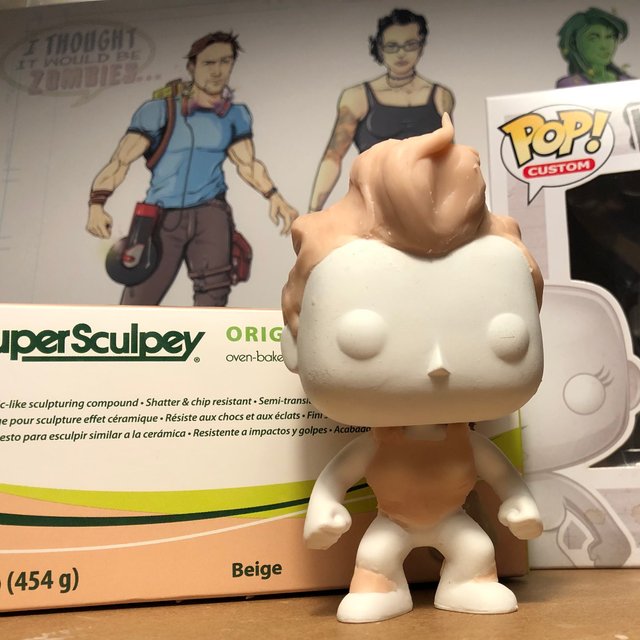 ---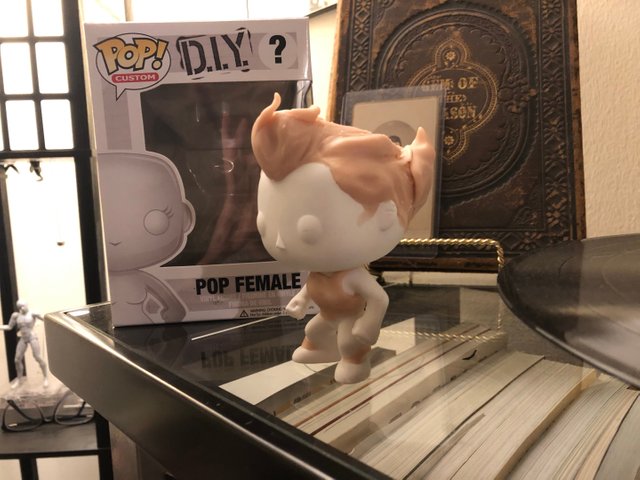 ---
Alright! Now I feel like I've at least got Steem caught up on my recent progress and endeavors for those of you who follow along. You know who you are and a cherish you all greatly!
It's about time for me to head to bed. Another part of my mini mid-life crisis is that I hit the gym today... for the first time in a loooong time. Got that urge to fight off those 40's... So I'm pretty tired and my arms feel mushier than that Super Sculpey.
I'll be back soon with more posts. I started playing around with the Steem beta site and new community features and am more enthused about the future of Steem than I have been in a while. A little bit of exciting price action here and there doesn't hurt either!
Hope you all are well, and if anyone has a surefire way of dealing with mortality and fighting off impending old age and death... please feel free to leave it in the comments!
-Bryan "the Imp" Imhoff
---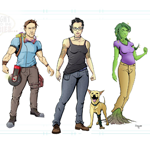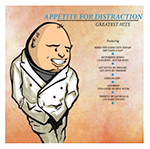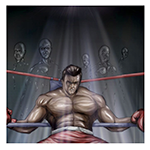 ---
@bryan-imhoff | @spottyproduction | @exploreunlimited
@steem-comic-con | @creatingcomics