For my first post on Hive, I opted to revisit and update my very first post on Steem from 2016. Keeping with that theme, I'm now looking back at a "Goal Post" I originally made on September 22nd of 2018. Damn. Time flies.
These looks back are giving me an odd sense of closure and forward progress that is much needed currently. Are they also a little bit easy and lazy?... Yeah, probably that too. I've been feeling a bit under the weather lately but am chomping at the bit to get my new Hive career started off on the right foot, hence the low hanging fruit in content production here!
With that being said, let's take a look at the score, so to speak!
---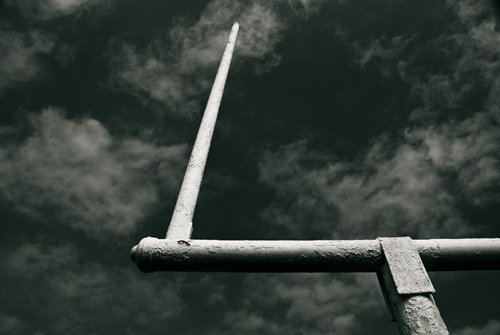 image by Matt Denton; used under(CC by 2.0) license
---
The original post of mine in question took place exactly 18 months ago. It's hard to believe that at that time I was reaching toward the goal of having 10,000 Steem Power, while having 6,280 at the time. I didn't even set a timeframe of when I wanted to reach what felt like a lofty height, I just knew that I wanted to hit that peak as a minimum before I'd ever consider cashing out any Steem in the future.
Well, nowadays the goal has of course shifted from Steem Power to Hive Power, but I've crushed that original 10,000 dream. As of this writing I'm at 27,077 Hive Power. (I do love the fact that it abbreviates to HP... makes me feel like an epic role playing game character!) A lot of that was purchased with my own funds, probably more than I should have invested! But as the price of Steem fell I still saw the potential of it, and during the recent "Witness Wars" with Justin Sun I powered up even more. At this point the organic growth of my HP occurs mainly from curation, as I'm not the most prolific blogger around... but I'm looking to improve on that!
Goal #1: Hive Power
So... my new goal is now 50,000 Hive Power, by the end of this year. It seems huge when I first think of it, but so did 10,000 just 18 months ago! While I don't plan on investing any more from my own pocket in the near term, I hope the conversion of Steem to Hive that I'll be undertaking in the weeks to come will make a big dent, and my organic activities will push me over the goal line.
Goal #2: Reputation
I've been languishing in reputation score for a long time, mainly due to the infrequency of blogging. It also doesn't help that when I do write I spread it across multiple accounts for different purposes and sorting of content. That being said, with renewed vigor and effort, I really hope to hit a rep of 70 by years end here on Hive. Yeah, it's just a meaningless number for the most part. But it looks pretty. Going back to that HP/role playing game analogy... it's nice to walk around as a high level character!
Goal #3: "I Thought It Would Be Zombies..." #1
18 months ago my massive goal was to get the first issue of my comic, "I Thought It Would Be Zombies..." finished... and it still is. I got it done, in a fashion of sorts, as I released what I referred to as a "preview edition" at the Baltimore Comic Convention last fall. I'm still working on refining and revising that before a full print run and wider release occurs. It's simply not up to the level I expect quite yet... but it will be. Again, target finish is the end of this year, but the sooner the better as there's so many more issues to come!
---
It's funny to notice that back in that 2018 post I mentioned one short term goal of acquiring a mug I'd seen in a post by @corinneiskorean, and I can happily say that is one goal I did accomplish! (It was pretty easy... I just had to click a buy button after all...) But it still sits near me and does it's best to urge me on to the completion of that pesky Goal #3.
---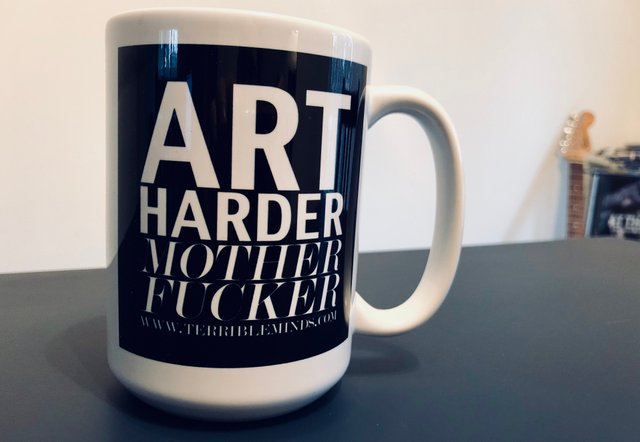 ---
So I'll do my best to follow the sage advice of my mug and buckle down in the days to come. And by continuing to share that journey I'll also accomplish the other two goals.
There are more desires kicking around in my head that are somewhat nebulous at the moment, especially when it comes to Hive. I find myself driven to start a community of my own, and that process and commitment would generate some fresh goals of its own, but I'm not quite sure what form that will take as of yet.
I do know that I'm re-inspired by the recent transition to Hive and want to promote and recruit as best I can, and populate this chain with the best content I'm able. When we're all aligned toward these same goals, I have no doubt we'll all be very successful in achieving them together. In the end, the most important goals are those that reach off of the Hive blockchain. I don't want 50,000 HP just to have it. I still see the immense potential of this technology, network, and community and believe my actions here can help me secure a future as a creative professional. Beyond that, I love having the power to aid others in similar pursuits with the simple click of an upvote.
So what are your goals? Do you feel more inspired and energized with the new beginnings of Hive?
-Bryan "the Imp" Imhoff
---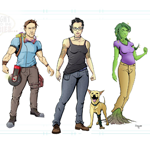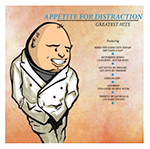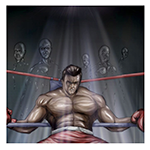 ---
@bryan-imhoff | @spottyproduction | @exploreunlimited | @creatingcomics